I chose Taylor Jenkins Reid's The Seven Husbands of Evelyn Hugo as my Book of the Month in June last year because people were raving about it, and at the time, it seemed like a perfect summer read, light and juicy. Summer came and went and I never picked it up. The book's cover and its title struck me as a little more salacious than I must have initially thought, and the longer it sat on my shelf, the less I wanted to read it.
Still, I kept hearing about it and it was always in the back of my mind. Finally, when I joined the Book Challenge by Erin (8.0), I decided to add it as my "book with a character's name in the title." I am SO glad I did, and I am SO sorry I judged it by its cover for so long. I devoured this novel, which told a beautiful and unexpected story cleverly executed.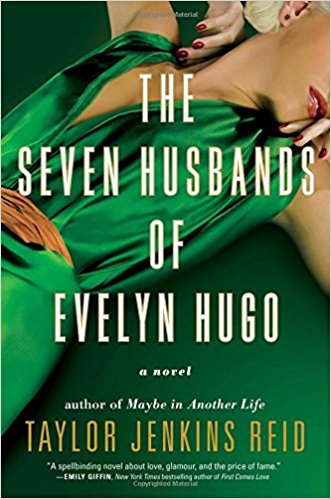 Evelyn Hugo was a glamorous actress whose success looked easy from the outside, though it often came at a price. She became entangled - and disentangled - with various men throughout her career, sometimes for love and sometimes with a different endgame in mind. This, of course, is the premise of the novel and the story Evelyn decides to share with an obscure reporter - one of the great loves of her life, both known and unknown.
[Read more...] about The Seven Husbands of Evelyn Hugo + Strawberry Milkshakes and Dirty Martinis