Like so many hyped books before it, The Midnight Library excited me and gave me pause. I was immediately drawn to it from the description — a story about multiple lives lived and making right on past regrets — but the over-enthusiasm I saw everywhere pushed me away. I was, of course, afraid it wouldn't live up to the hype. Ultimately, though, I knew I would regret not picking it up, and so I did. It was amazing.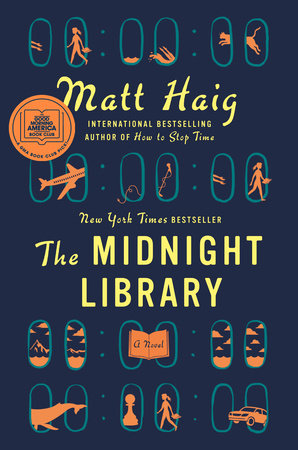 Matt Haig created a novel about a library in which every book contains another life Nora Seed could've lived. She is free to explore as many lives as she chooses, until she finds one that suits her, where she's fulfilled, and then she will stay. In one life, Nora is famous; in another, a scientist; and in another, she just eats toast. In some lives, she is married or single, a mother or not. Family and friends who have died are now alive, and sometimes those who were living have passed on. When picking a regret to correct, Nora never quite knows what will happen in the new story of her life — she must open the book and live it. 
I loved the concept. I loved the execution. Of course, I also loved that inside every book was a different life to live. And that Nora had a wonderful librarian to guide her in her journey. I was absolutely riveted and finished the entire novel within 24 hours. It made me think and feel… lots and lots of emotions.
"Librarians have knowledge. They guide you to the right books. The right worlds. They find the best places. Like soul-enhanced search engines." 

The Midnight Library, Matt Haig
The life where Nora eats toast is literally one line in the novel — "In one life she only ate toast." — but it stood out to me in a story where food wasn't paid much attention. 
The other exception being a life in which Nora has a husband who "tended to put a whole bulb of garlic in every meal he created." (Sounds like an excellent husband to me!) In that same life, she enjoys "a great garlicky pasta-and-broccoli meal." Together, these things brought me to my recipe: Broccoli and Garlic-Ricotta Toasts.
If you love roasted garlic and roasted broccoli and snackables, you will love this recipe. I couldn't get enough and was really sad when they were gone. Thankfully, making them was easy; I fully plan to make them again.
First, I toasted the baguette slices and roasted the broccoli and garlic. I sliced the baguette into thin (half inch) cuts on the bias and made sure the broccoli was cut into smallish florets so they would fit on the toasts later.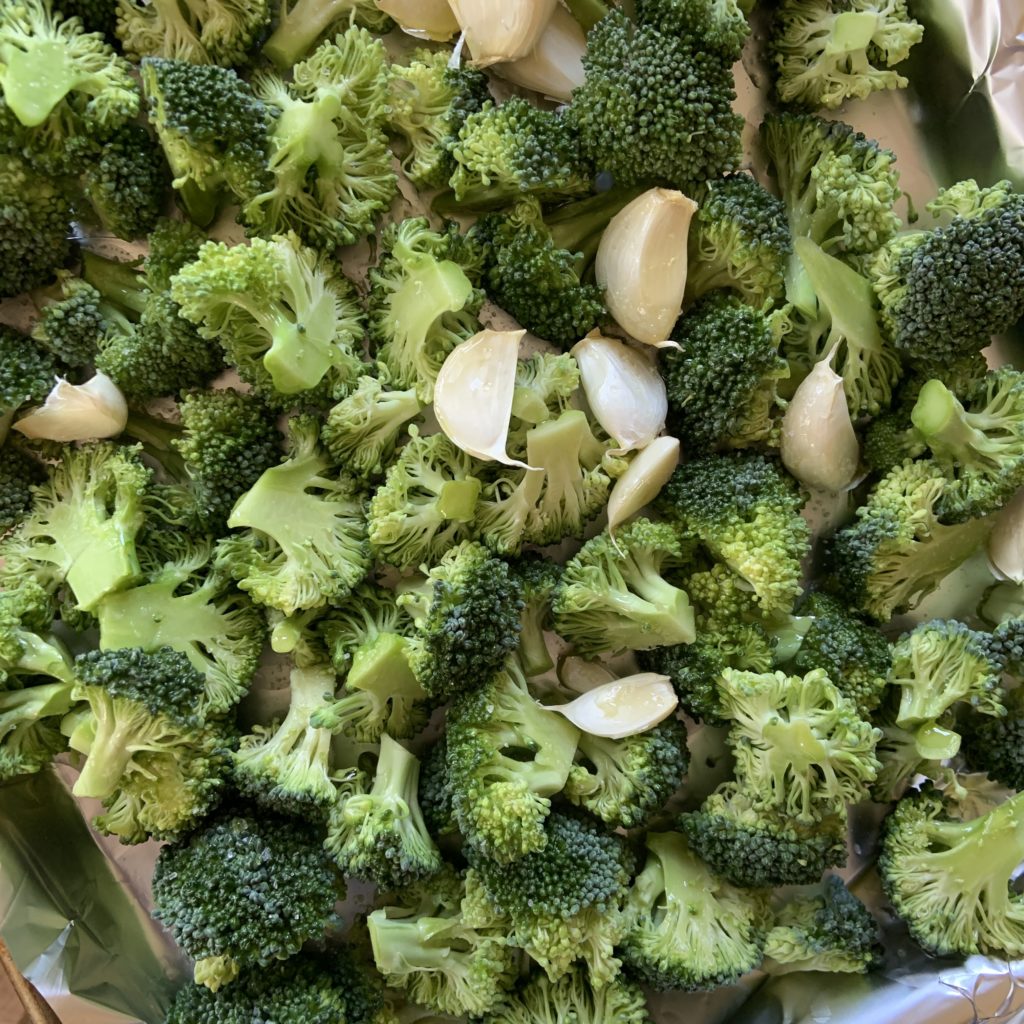 Once the bread was golden, I took it out of the oven and let the broccoli continue roasting.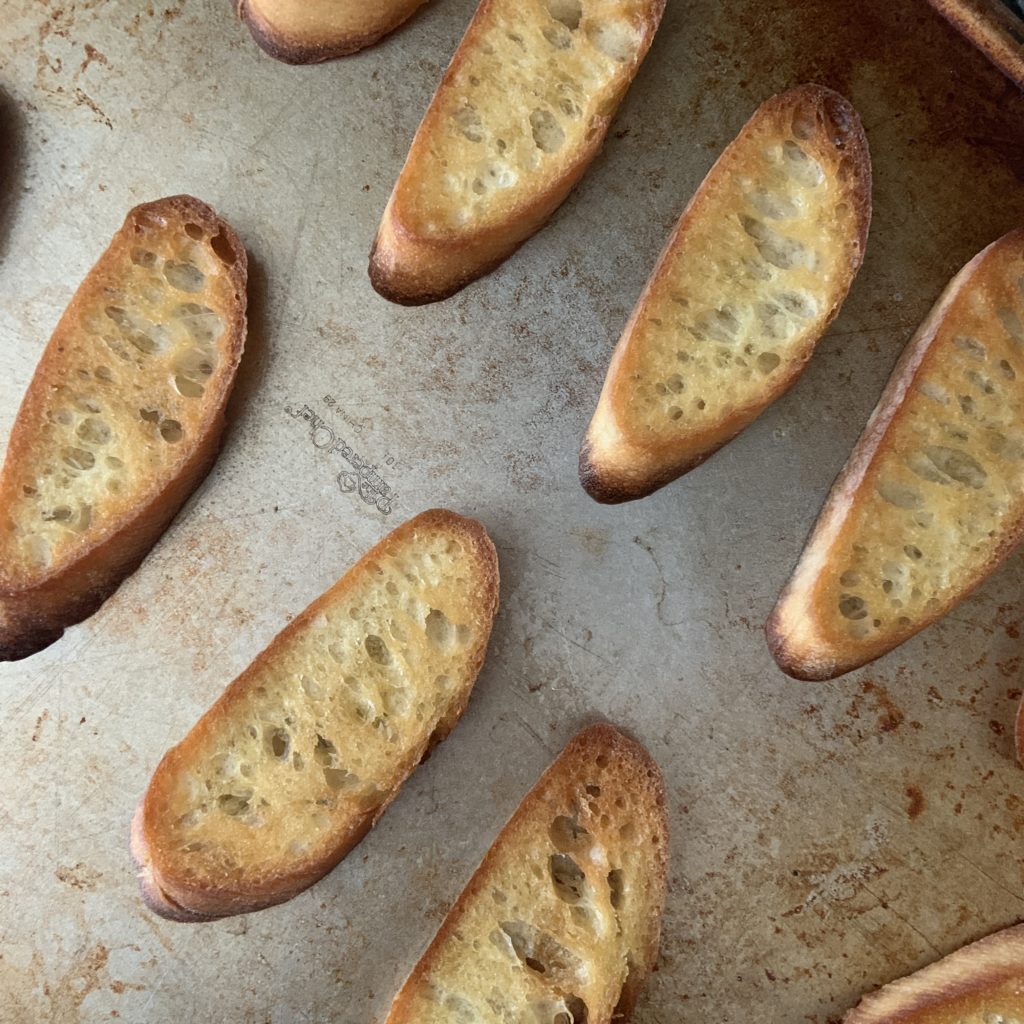 When the broccoli and garlic were done — a little brown on the edges — I pulled the pan out and let it cool enough to handle the garlic. While it cooled, I quickly mixed together the drizzle, which was just honey, white wine vinegar and red pepper flakes. Then, when it was cool enough, I squished the garlic out of the peel and into a bowl.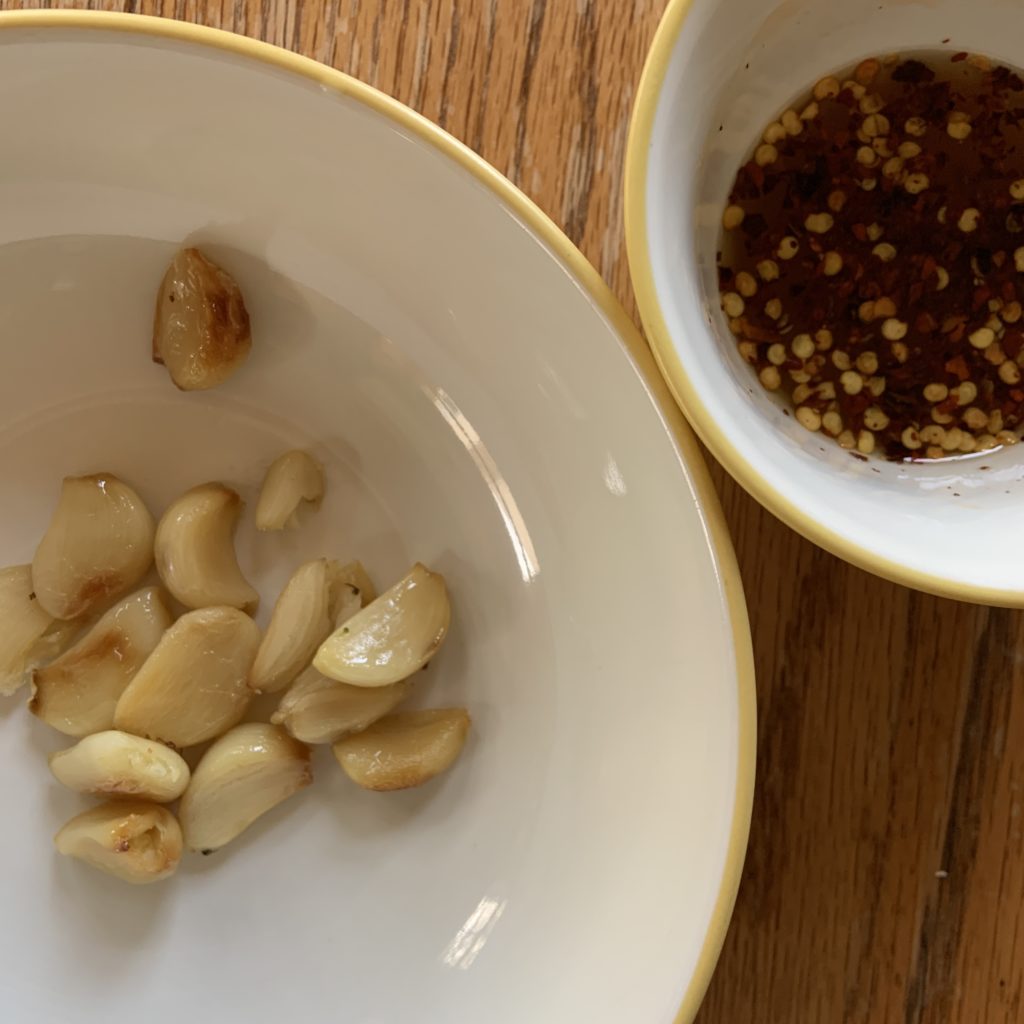 I mixed the garlic with ricotta cheese to make the spread for the toast.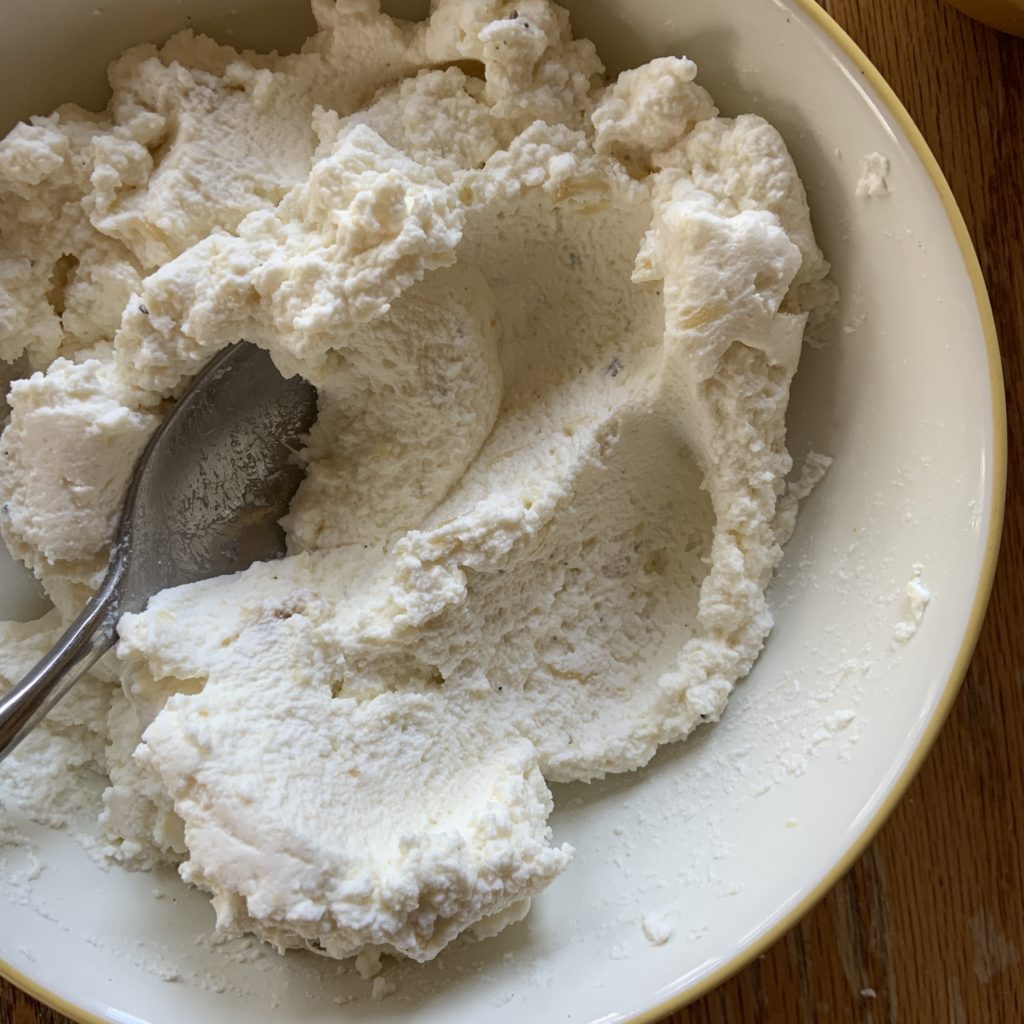 Then, I assembled the toasts. I spread each piece generously with the garlic-ricotta mixture, placed 2-3 pieces of broccoli on each, and then arranged them on a tray, drizzling them with the hot honey sauce before serving.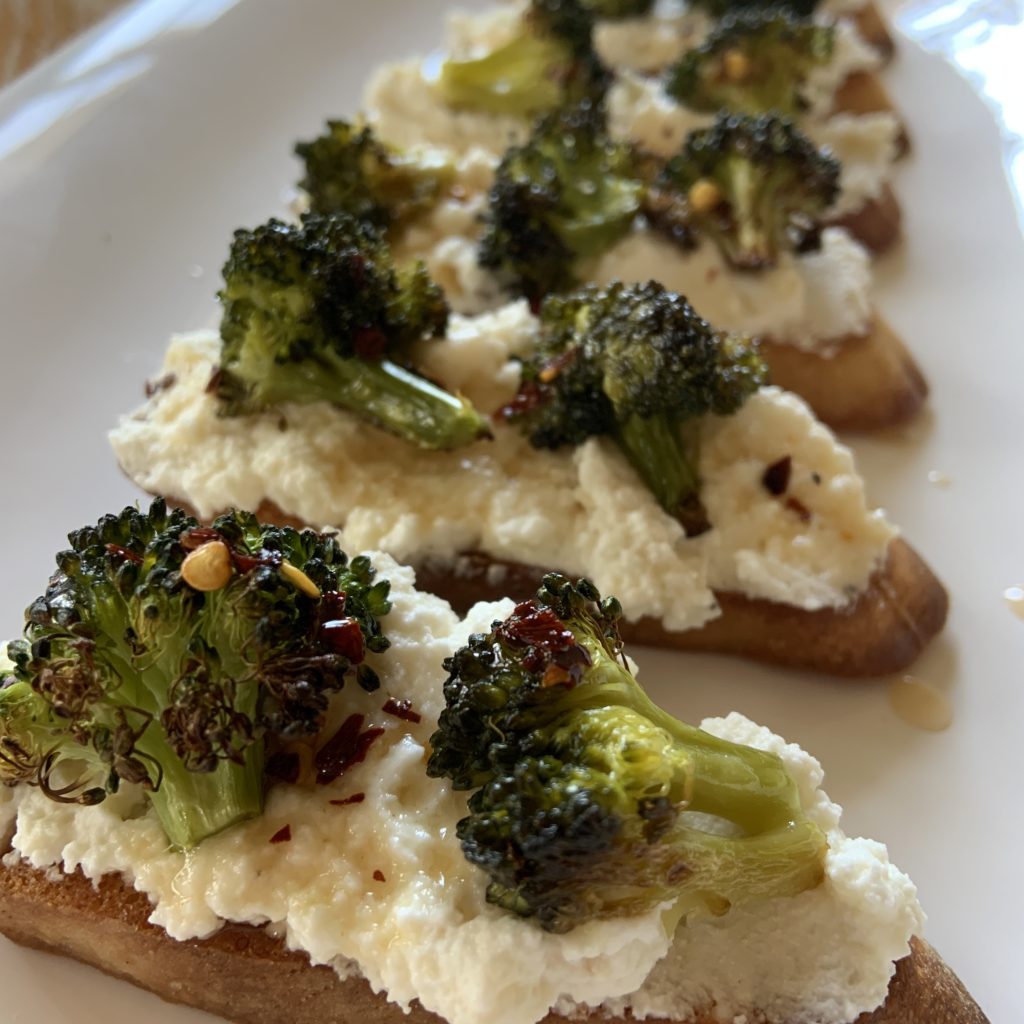 I know if I ever lived a life where all I ate was toast, this would be the one I want. I could eat this forever and ever.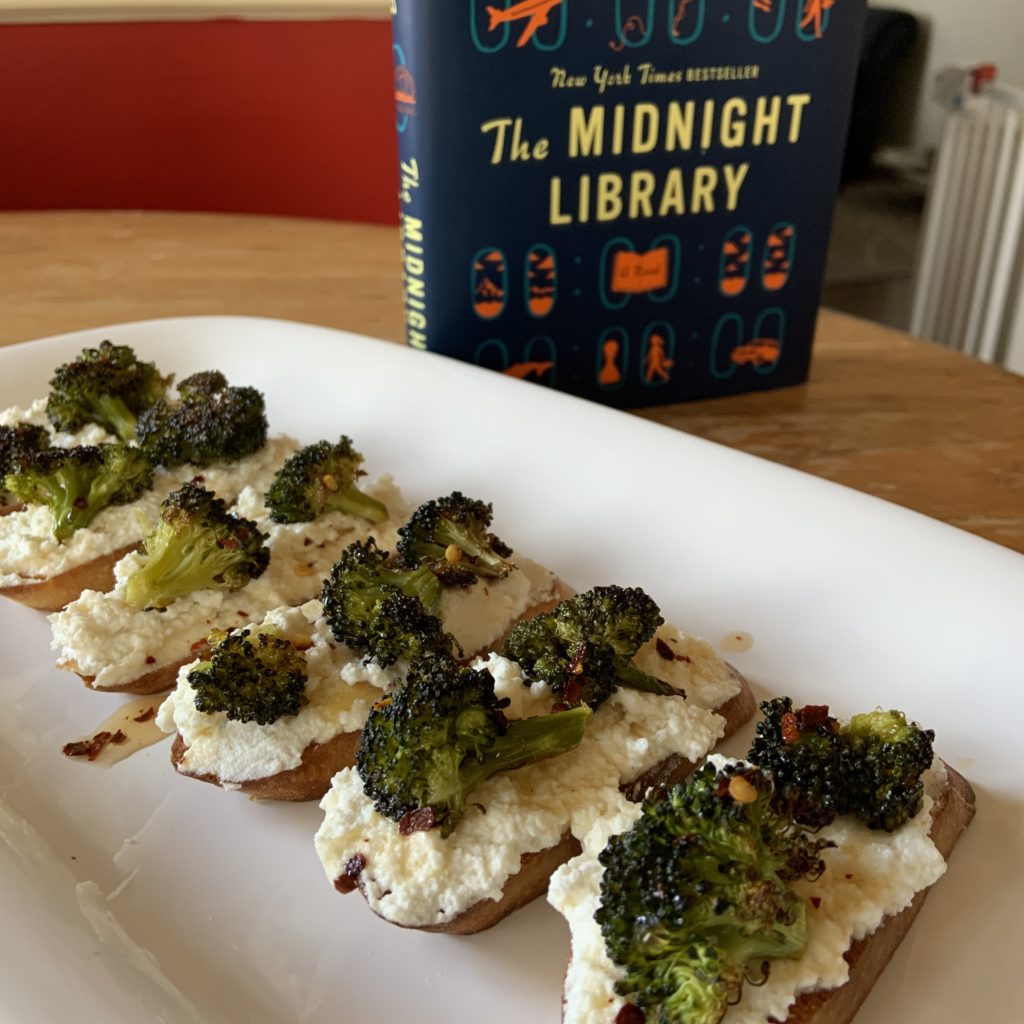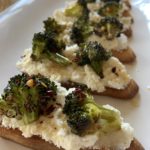 Print Recipe
Broccoli and Ricotta Toasts
Ingredients
1

baguette

sliced ½" thick on a diagonal (about 12 slices)

6

Tbsp.

extra-virgin olive oil

divided

1

head of broccoli

florets chopped into ½" pieces

1

head of garlic

cloves separated

Kosher salt

1

Tbsp.

honey

1

Tbsp.

white wine vinegar

½

tsp.

crushed red pepper flakes

1½

cups

fresh ricotta

Freshly ground black pepper
Instructions
Place racks in upper and lower thirds of oven; preheat to 400°. Arrange bread slices in a single layer on a rimmed baking sheet and drizzle with 2 Tbsp. oil. Toss on baking sheet to coat, then arrange again in a single layer. Place broccoli and garlic on another rimmed baking sheet and drizzle with remaining 4 Tbsp. oil. Season generously with salt and toss to combine.

Place broccoli on top rack and bread on bottom rack and roast until bread is golden brown and crisp, 10–12 minutes. Remove bread from oven and continue to roast broccoli and garlic, tossing once, until broccoli is browned all over and garlic is tender, another 15–20 minutes. Let cool slightly.

Meanwhile, whisk honey, vinegar, and red pepper flakes in a small bowl.

As soon as garlic is cool enough to handle, squeeze cloves out of their skins and mash in another small bowl to form a paste. Add ricotta and mix well; season with salt and black pepper.

Spread ricotta over toasts and top with roasted broccoli. Arrange on a platter and drizzle with honey mixture.
---
This post contains affiliate links. This does not increase the price you pay, but I may receive a small commission for any products you choose to buy. Purchases made through affiliate links help to cover my blogging costs. Thank you for helping to support The Hungry Bookworm! Full disclosure here.