I hope everyone's having a good summer so far. We had a few really hot days here in Michigan, but mostly it's been more pleasant than usual — the humidity, thankfully, has stayed at bay. I've been able to spend quite a bit of time reading outdoors, which is always nice. I have also definitely gotten into more of a reading groove and am sort of quickly coming up on my 2020 reading goal, so I'm thinking I'll need to reevaluate it. (If you have reading goals, do you adjust them throughout the year or just leave them alone?) 
Also, some big news: I'll be celebrating 4 years of The Hungry Bookworm later this month. My site is getting an overhaul and I'm working on some other big changes that I'm really excited to share. Look out for that announcement in a couple of weeks!
Anyway, onto what I've read since Last Month's Edition (and a reminder of How I Rate):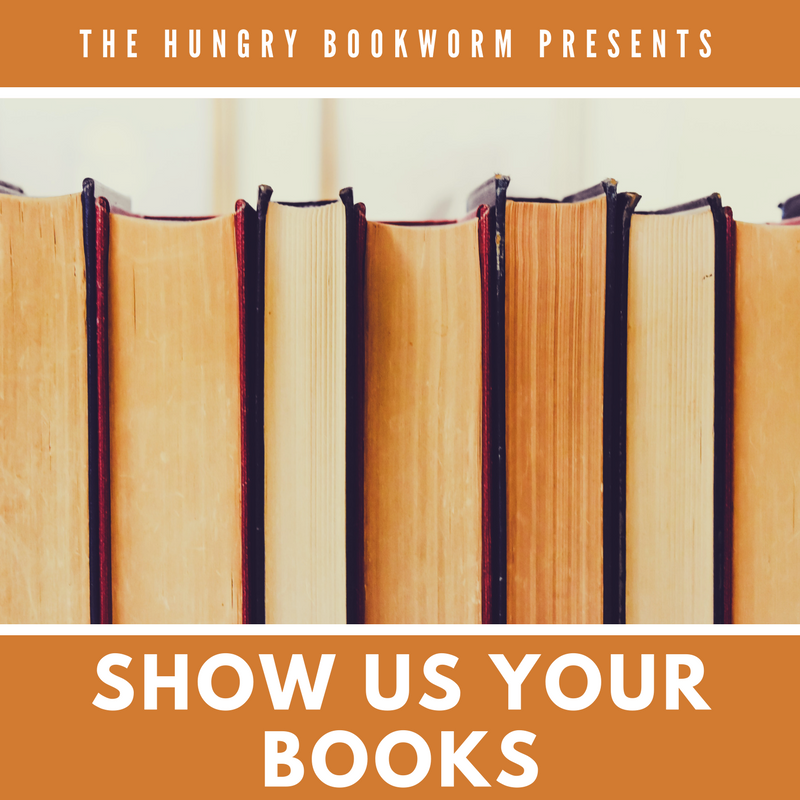 4-Star Reads ⭐⭐⭐⭐
Red, White and Royal Blue by Casey McQuiston - I was about halfway through this novel last time and singing its praises and the rest of it was a homerun as well. I really loved the story, which is about the president's son falling in love with a member of the British royal family in a world far better than the one we're all living in today. It was all-around uplifting, and I'm so glad I picked it up. 
Rubyfruit Jungle by Rita Mae Brown - We read this modern classic for my office's book club in recognition of Pride Month. It was an extremely engaging, quick read that led to a great discussion. I'm working on a review-and-recipe post for it coming up next week, so look out for that.   
The Lightest Object in the Universe by Kimi Eisele - This novel was a rare optimistic post-apocalyptic story, and quarantine was really a perfect time to read it. Fans of Station Eleven would definitely find something to like here. [full review + recipe]
White Fragility: Why It's So Hard for White People to Talk About Racism by Robin DiAngelo - I had requested this 2018 nonfiction e-book from the library a little while back, when everyone was scrambling for reads to better understand the current BLM situation, and it finally got to me. I'm very glad I got a chance to read it. I have never highlighted a book so much in my life. So much of it resonated and so much of it was eye-opening at the same time. Definitely a must for anyone — white people especially — trying to wrap their head around things and be more self-aware. 
*What You Wish For by Katherine Center - This one comes out today, and I'm so glad I got a chance to read it early. I'm obviously a huge Katherine Center fan, but I'm so bummed there's no good recipe to go with this one for a longer form review! I will be posting more thoughts on Instagram, if you follow me there. Having read 3 of her novels now, I can say there's definitely a formula, but I'm here for it. This novel was, as expected, a quick read that was easy to get into. It had something relatable about the characters and someone to root for. All of her novels are perfect summer reads — this one no exception — and I kind of picture them all as movies in my head. 
3-Star Reads ⭐⭐⭐
The Most Fun We Ever Had by Claire Lombardo - Though this has been on my radar for a while (I got a copy for Christmas), it took book club to finally get me to read it. I picked it, but still… it was the motivation I needed. This one is very long, and definitely longer than it needs to be. I liked it but didn't love it. I thought it made for an interesting discussion, but it definitely wasn't a book club fave.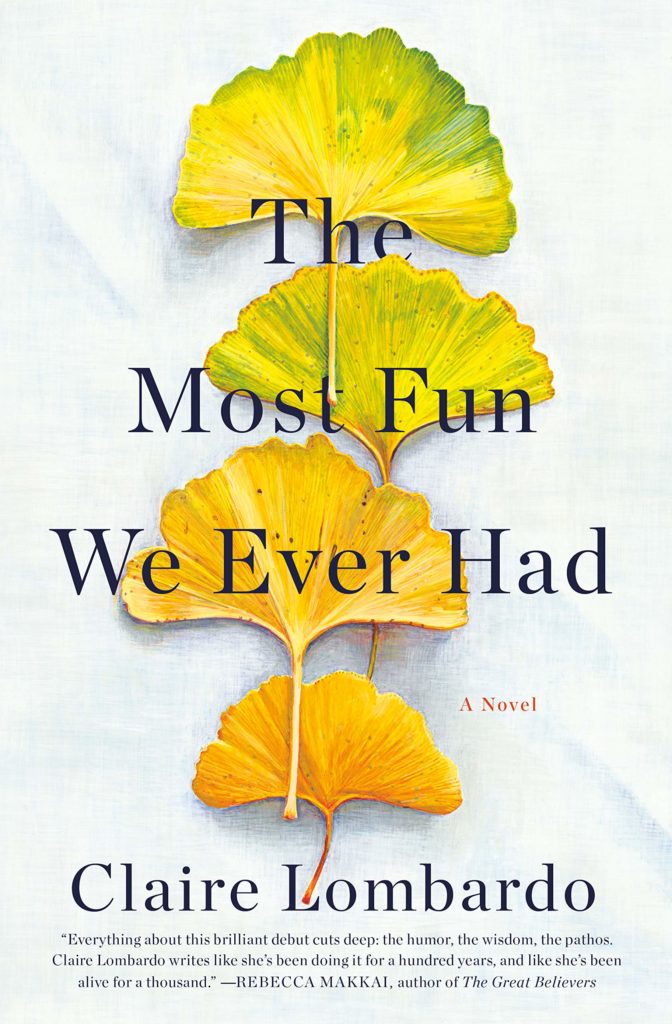 2-Star Reads ⭐⭐
Normal People by Sally Rooney - I'm seeing this book everywhere. People apparently love it. All the buzz may have a lot to do with the Hulu show, which I did start watching (and like slightly better, honestly), but the book was just very blah for me. The characters were pretty ridiculous and they made bad decisions, and while I wanted to root for them, they didn't do anything root-worthy. The only thing this had going for it was that it was a super fast read, so it didn't bog me down too long. Those in my book club who attended (different book club) felt basically the same.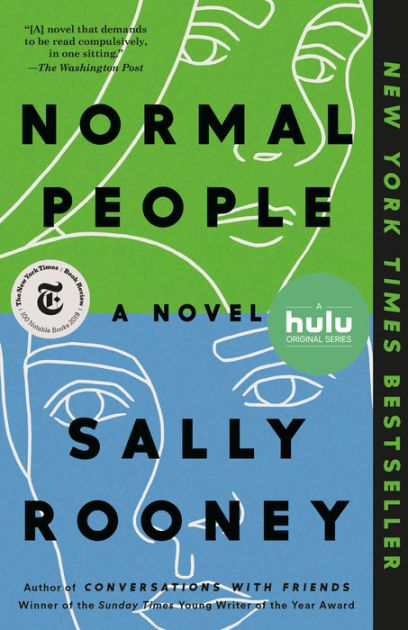 Currently Reading ????
Kindred by Octavia E. Butler - This is another book club pick, for August, so I'm a little ahead of the game, but I got a copy from the library quicker than I expected to. This science fiction book about a black woman who keeps getting transported into the past grabbed me right away, and though I'm not too far into it, I already have been thinking about it all day. It's a quick read (about 200 pages), so I'm sure I'll get through it quick — hopefully in time to pick my buddy read back up.
The Book of Longings by Sue Monk Kidd - I'm reading this as a buddy read and my buddy read is a little behind, so I've paused it to read other stuff in the meantime. Still, I'm about halfway through this story about Jesus' wife Ana, and totally enraptured. It definitely reminds me of The Red Tent, and per usual, SMK's writing is pretty stellar.  
Have you read any of these novels? What did you think?
If you'd like to share what you've read, here are the linkup details below:
Linkup Guidelines:
This linkup happens the second Tuesday of every month. The next is August 11.
1. Please visit and comment with both of your hosts, Jana & Steph
2. Please display the button or link back to me and the linkup hosts on your blog post.
3. Please visit a few other blogs who've linked up and get some book talk going!
_______________
*I received a free digital copy of this book from NetGalley in exchange for an honest review.
This post contains affiliate links. This does not increase the price you pay, but I may receive a small commission for any products you choose to buy. Purchases made through affiliate links help to cover my blogging costs. Thank you for helping to support The Hungry Bookworm! Full disclosure here.