I had a great reading month in May! Recently, I considered myself lucky to finish just one book a month, so I read much more than expected — even if six of my reads were short novellas. I'm also really loving the book I'm in the middle of right now, so it seems like June may turn out great too. ☺️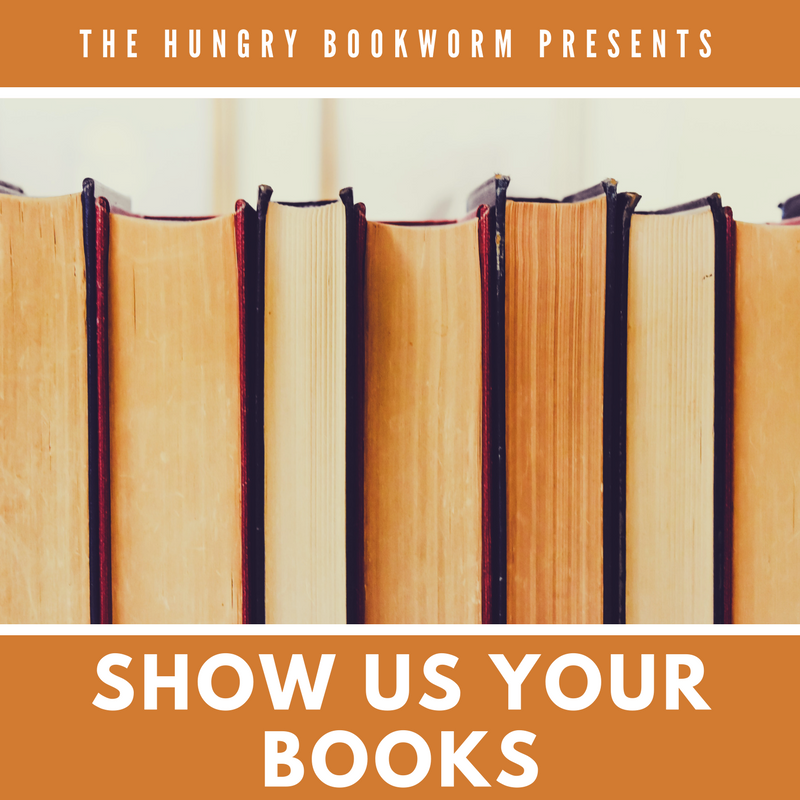 Last Month's Edition & How I Rate
4-Star Reads ⭐⭐⭐⭐
A Boy and His Dog at the End of the World by C.A. Fletcher - I buddy read this with Deanna, as I mentioned last time. We both really liked it. There's not a ton you can say without giving the big stuff away (should be interesting when I write my full-length review later this month!), but it's about Griz who finds himself chasing after a man who has captured his dog. The adventure takes him far from his island home, into a post-apocalyptic world, with some twists and turns along the way. 
Dear Edward by Ann Napolitano - I've wanted to read this for a while but heard mixed reviews, so when I finally got a copy from the library, I went in with middling expectations. The story of the sole survivor of a plane crash — a twelve-year-old boy whose parents and older brother traveled with him — does take a bit to get into, but that's where the criticism ends for me. I liked the structure, which alternates chapters between Edward post-crash and the passengers on the plane before it crashes. I sort of surprised myself with how much I connected to everyone and ended up crying at the end, even though I knew what was going to happen.
The Stationary Shop by Marjan Kamali - Another buddy read! Deanna and I just finished this one. 4 stars from both of us. The novel centers around an Iranian girl, Roya, who meets a boy at a beloved stationary shop in the 50s. Their romance blossoms under the eye of the shop's owner, who stocks foreign novels and provides a safe haven for couples like them. It follows them through political unrest and ends up in America, decades later. The storytelling was great, even if it was bittersweet. (It's currently free with Kindle Unlimited.)
3-Star Reads ⭐⭐⭐
Forward Collection curated by Blake Crouch - We read this collection of "short Kindle books" (novellas, I'd say) for one of my book clubs and, overall, I'd give it 3 stars. That being said, there were certainly some highs and lows. A little bit about each (I'm splitting it up because otherwise this would be a hella long paragraph):
Emergency Skin by N.K. Jemisin was probably my favorite (4 stars). It follows an explorer who is returning to Earth after its demise, in search of something their new colony needs. It raised some interesting questions, I thought. Don't let the fact that it's told in second person throw you — you'll get used to it. Summer Frost by Blake Crouch was a close second (also 4 stars). I mean, I loved Dark Matter and even though I didn't think Recursion wasn't quite as good, I am a huge fan of his writing. This story about AI was pretty hard to put down from the beginning. Great pacing. More interesting questions. 
The Last Conversation by Paul Tremblay and You Have Arrived at Your Destination by Amor Towles (surprise!) both tackled some fascinating topics as well. But TLC — about someone waking up in a world and having no memory of anything — was a bit hard to get into, possibly because it was in second person, and a little slow. (I loved the ending, but some in my book club didn't.) And Destination — about choosing the life of a future child — had an ending that kind of threw off the whole story for me. 
My least favorites were Randomize by Andy Weir and Ark by Veronica Roth. Randomize is about using quantum physics to pull off a heist, but with the exception of it being futuristic, I thought it didn't really fit into the rest of the series. Ark follows a woman who is spending the last days of Earth cataloging plant life with a small group of other scientists. It had heart, but ultimately, the ending was disappointing and just it wasn't as good as the rest. 
Each story took about an hour to read; I think the longest was closer to two hours. Definitely worth giving some of them a try at least, if the synopses appeal to you.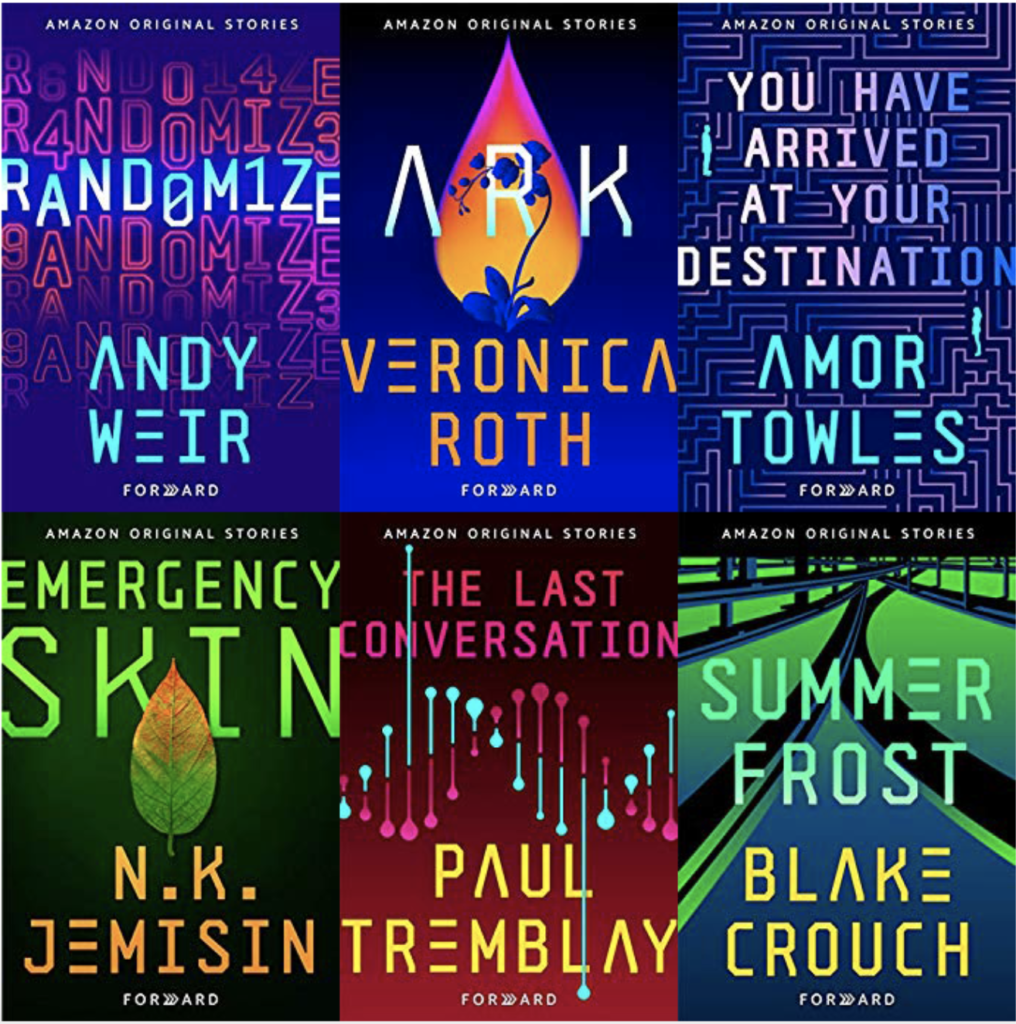 Major Pettigrew's Last Stand by Helen Simonson - We read this for another one of my book clubs and it was fine. It, unfortunately, didn't prompt much discussion. We all thought it was fine. It's the story of a retired major in England, whose brother dies to kick off the novel. He comes into a friendship with the local shop owner, Mrs. Ali. Most of the characters were unlikeable, and I kind of just wish this was told from anyone's perspective rather than Major Pettigrew's.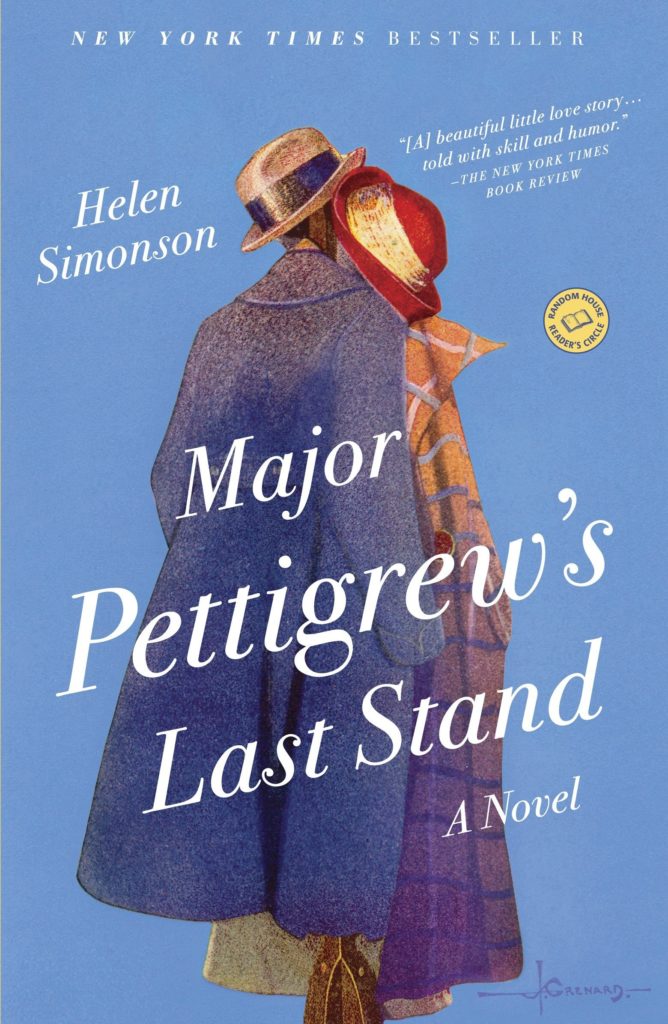 Currently Reading ????
Red, White and Royal Blue by Casey McQuiston - I'm really loving this one — I'm about halfway into it. It's perfect light reading, imagining a world very different from the one we're living in right now. No quarantines or unrest. A female president. Everyone talking about royal relationships. I'm really happy I was able to get a copy from the library because it's exactly what my soul needed.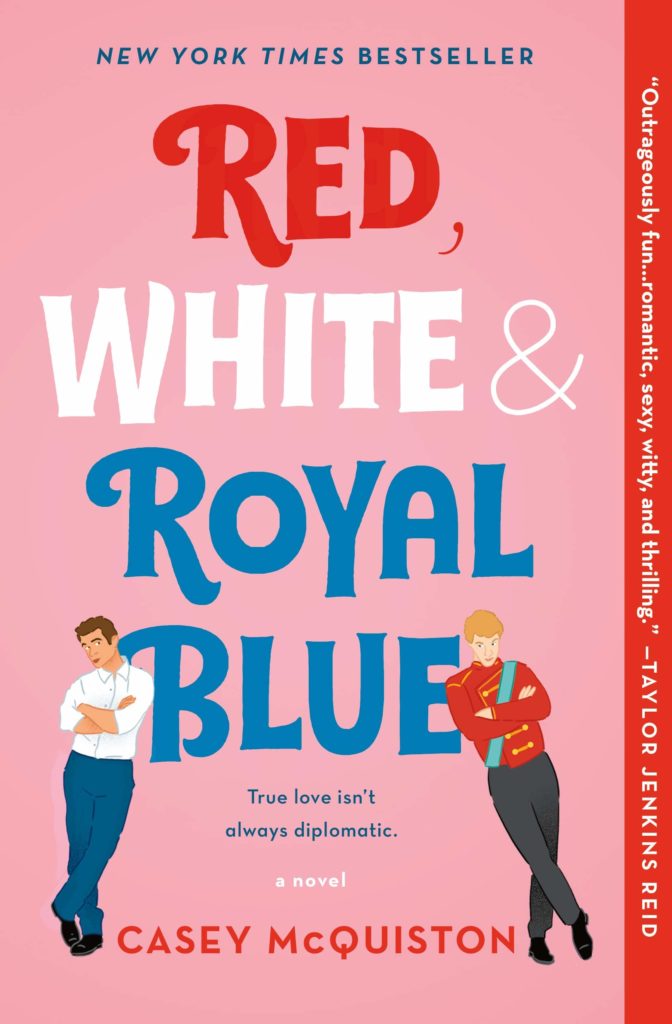 Have you read any of these novels? What did you think?
If you'd like to share what you've read, here are the linkup details below:
Linkup Guidelines:
This linkup happens the second Tuesday of every month. The next is July 14.
1. Please visit and comment with both of your hosts, Jana & Steph
2. Please display the button or link back to me and the linkup hosts on your blog post.
3. Please visit a few other blogs who've linked up and get some book talk going!
_______________
This post contains affiliate links. This does not increase the price you pay, but I may receive a small commission for any products you choose to buy. Purchases made through affiliate links help to cover my blogging costs. Thank you for helping to support The Hungry Bookworm! Full disclosure here.