Octavia Butler's Kindred is a book I've always wanted to read, and thankfully, finally got around to thanks to my book club. In the 1970s, this was the first science fiction novel written by a black woman. It became Butler's best-selling novel, and she went on to win multiple Hugo and Nebula awards.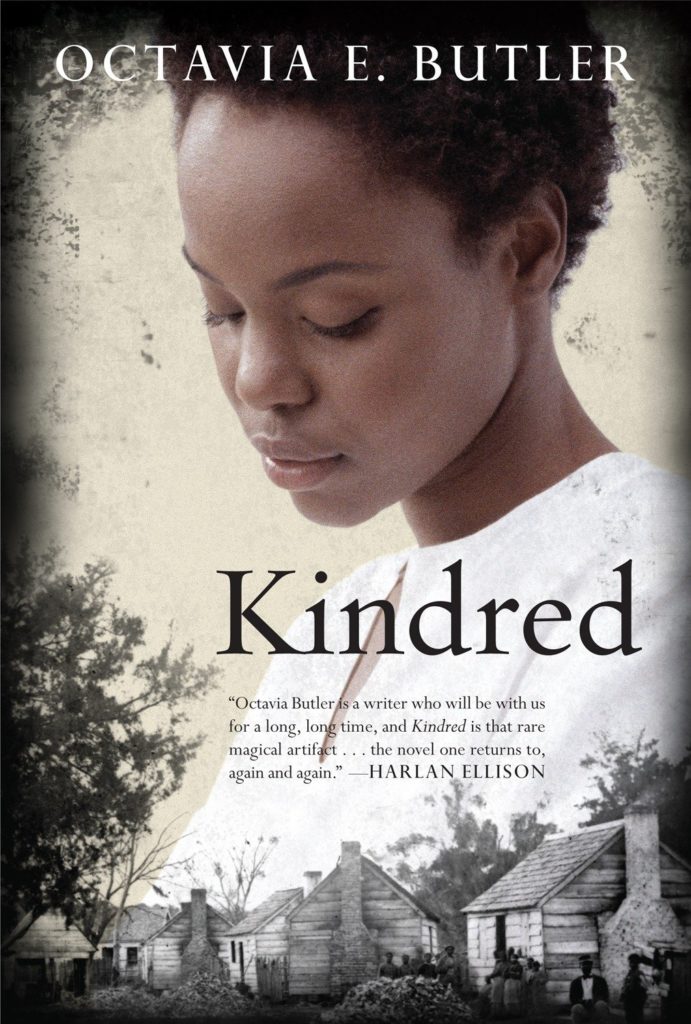 In Kindred, Dana is a 26-year-old black woman living in California with her husband, a white man named Kevin. Inexplicably, on her birthday, she is pulled back in time to the antebellum South, where she rescues a young boy named Rufus. She is only there long enough to save him and just as suddenly as she appeared, disappears back in the present. As the story goes on, Dana continues to be drawn back into Rufus' life to save him. Until she is pulled back to her time, she must learn to blend in, which means, in that time and place, becoming a slave.
Aside from the time travel, this novel isn't what I expected from science fiction. For the most part, it felt like historical fiction and some have said a slave memoir because it does feature some very graphic descriptions of the brutal treatment of slaves. Though it was engaging, it's not an "easy" read. Butler provides spot-on social commentary and creates a deep emotional connection to the characters. I think it is a book everyone should read. 
Though I just made a peach-based dessert, I chose to do it again for this book, primarily because on the plantation Dana said that they "raised peaches." In one meal she helped with, she mentions a "sugary peach dessert" and a cake, probably not the same dish, but it got my mind going. 
I opted for an upside down peach cake, which is both a cake and sugary, and of course, has peaches. What struck me as a retro dessert seemed out of place in the 1800s, like Dana herself, which I liked. But, when I looked into it further, I found out that though upside down cakes reached peak popularity in the 50s and 60s, they actually go back much farther — to the Middle Ages, when they were called "skillet cakes." They remained popular, typically with seasonal fruits (like cherries or peaches), in the 1800s, the term "upside down cake" first appeared to describe them. So, I guess they were perfectly at home in the time period after all.
Anyway, I got a recipe from Taste of Home and set to work. First, I melted some butter and poured it into a round baking pan, added brown sugar and then placed the peach slices on top.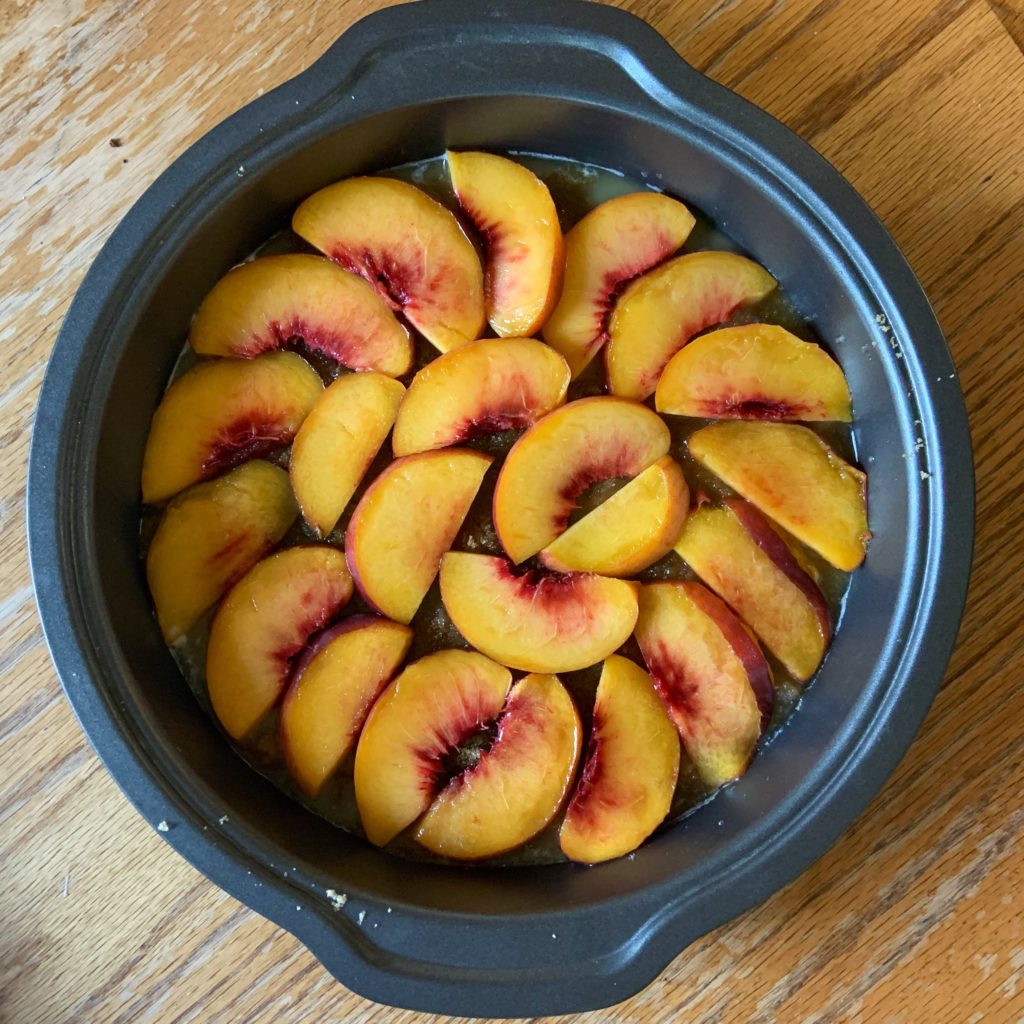 In a large bowl, I creamed more butter and sugar until fluffy, beating in egg and vanilla extract.
To that, I added the dry ingredients alternating with the milk, beating after each addition.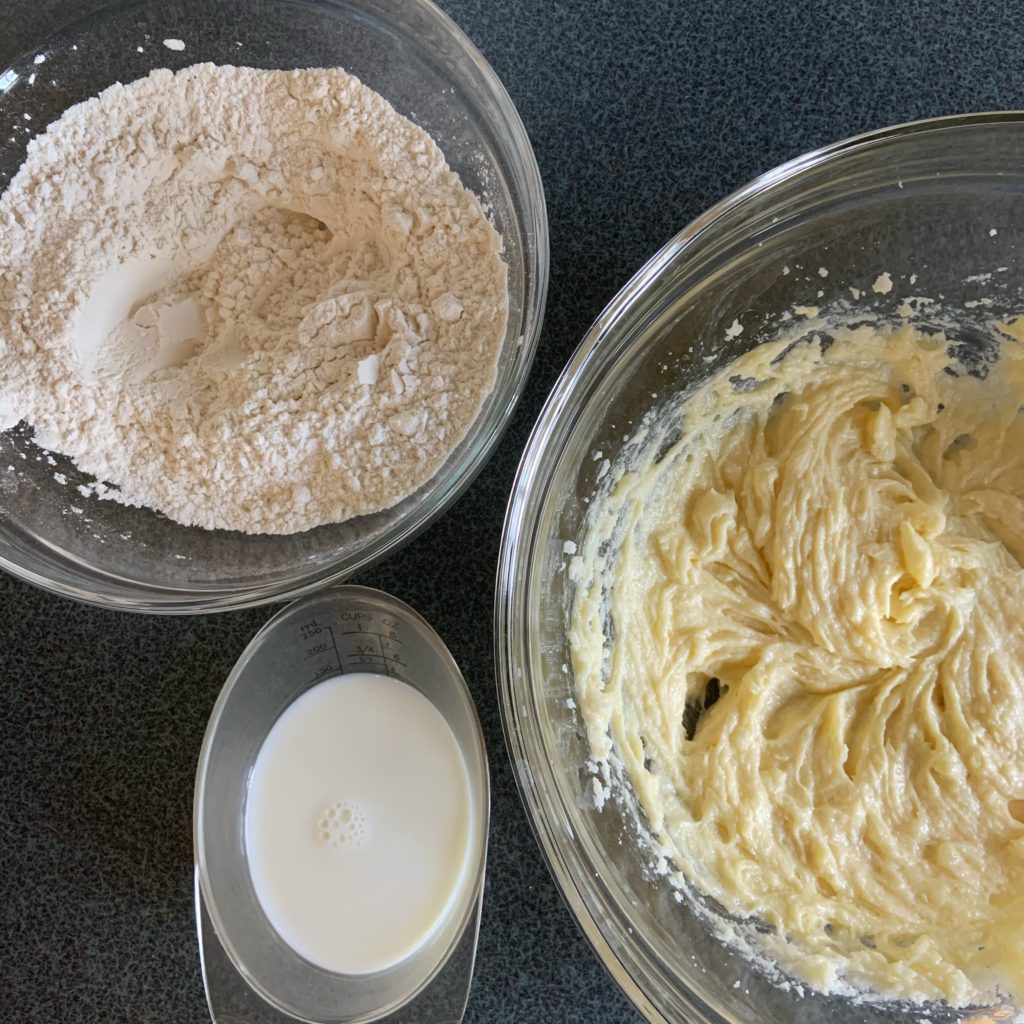 The batter was quite thick, so I spooned it over the peaches.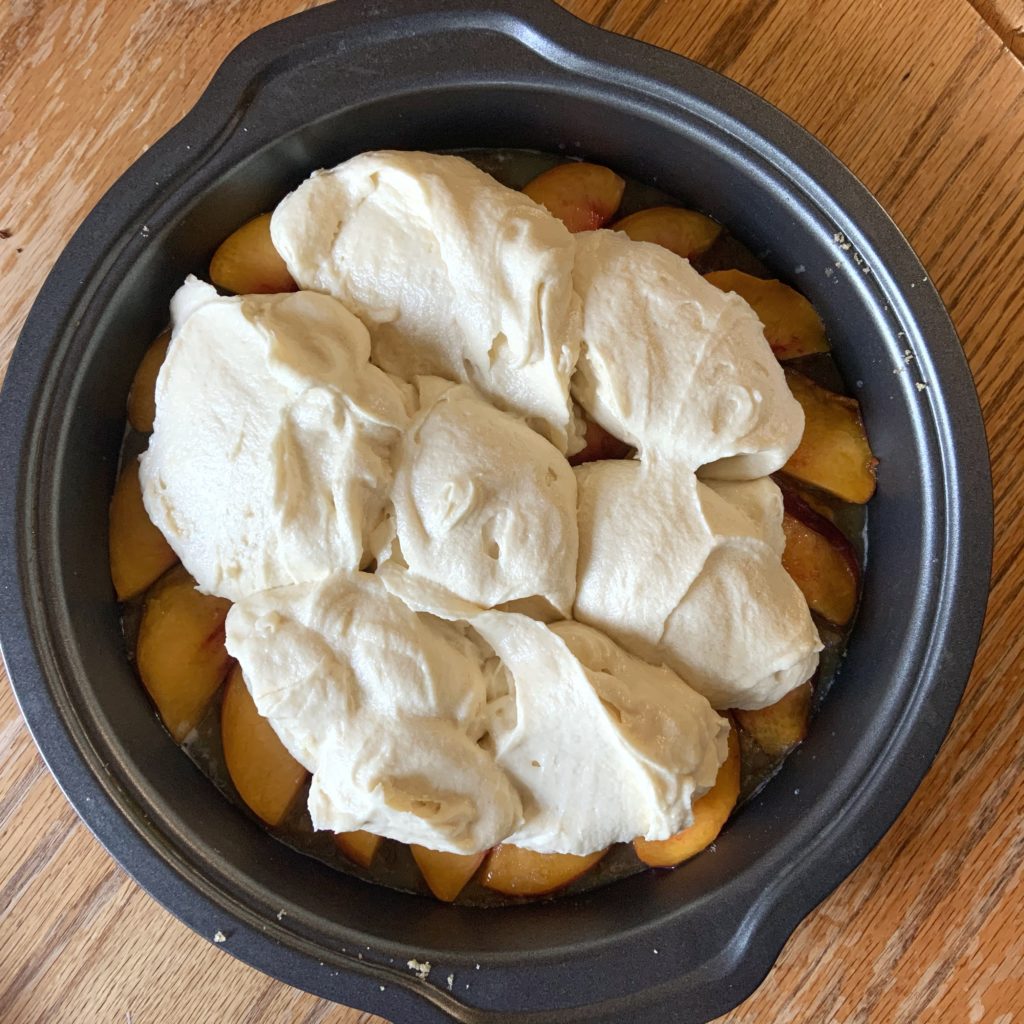 I also spread it gently to cover more of the surface area, unsure of how much it would spread on its own.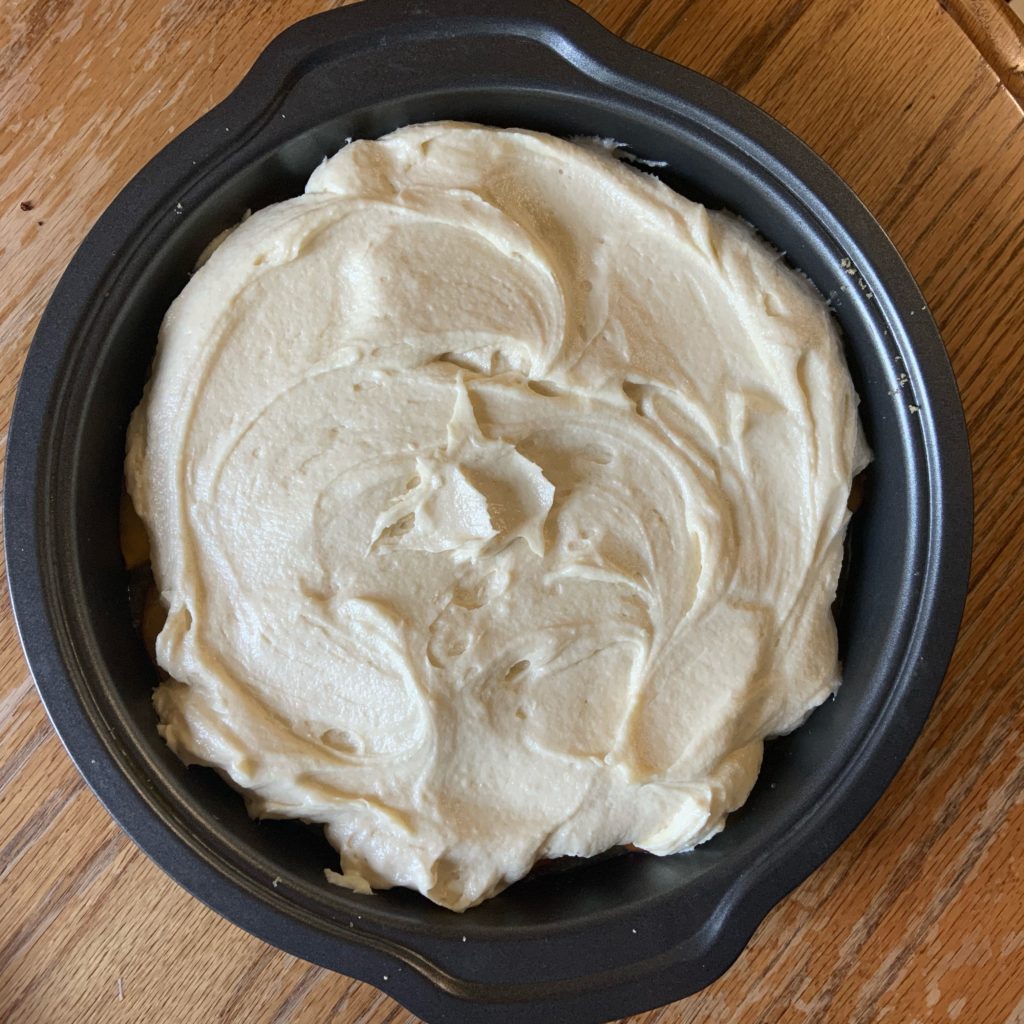 I placed it in the preheated oven and baked for 45 minutes.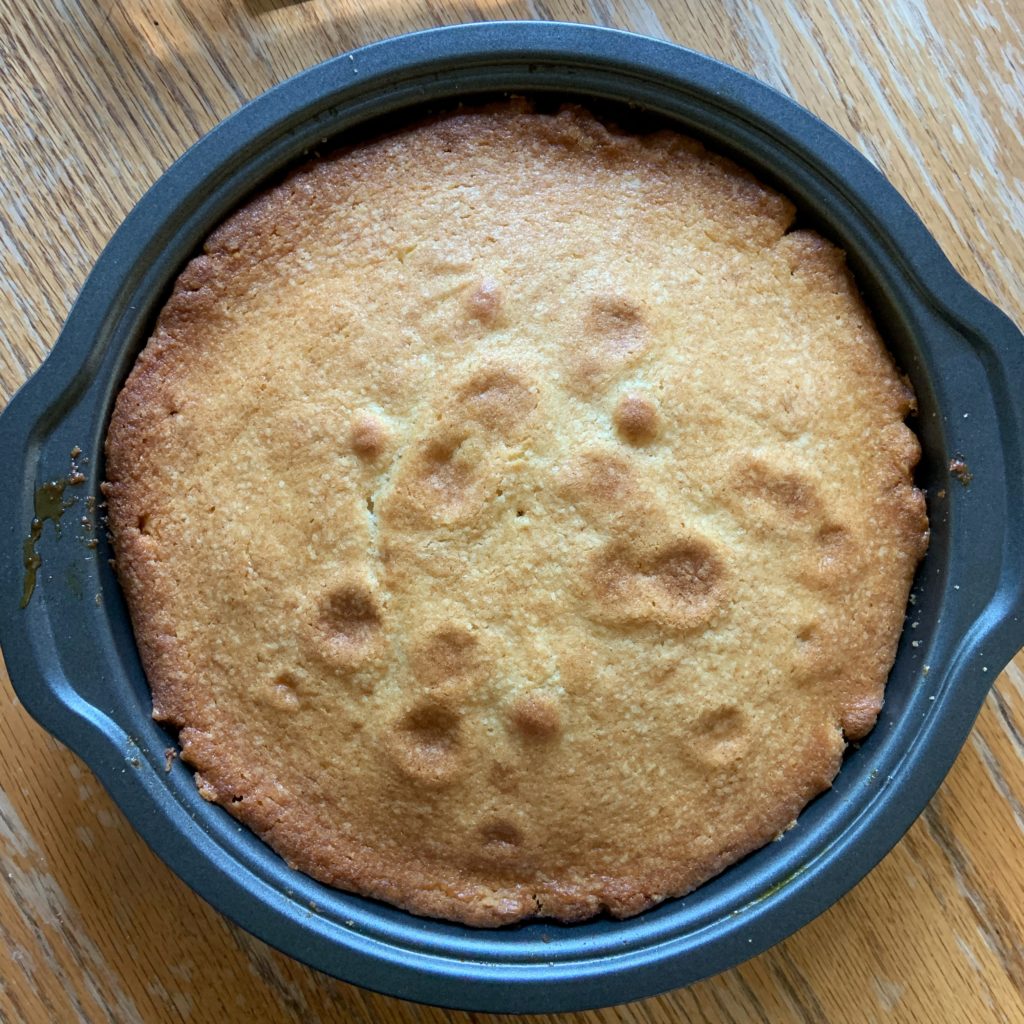 I let it cool for about 10 minutes before turning it out onto a plate (carefully). I did this over the sink, to avoid the mishap I had with my mini pineapple upside down cakes.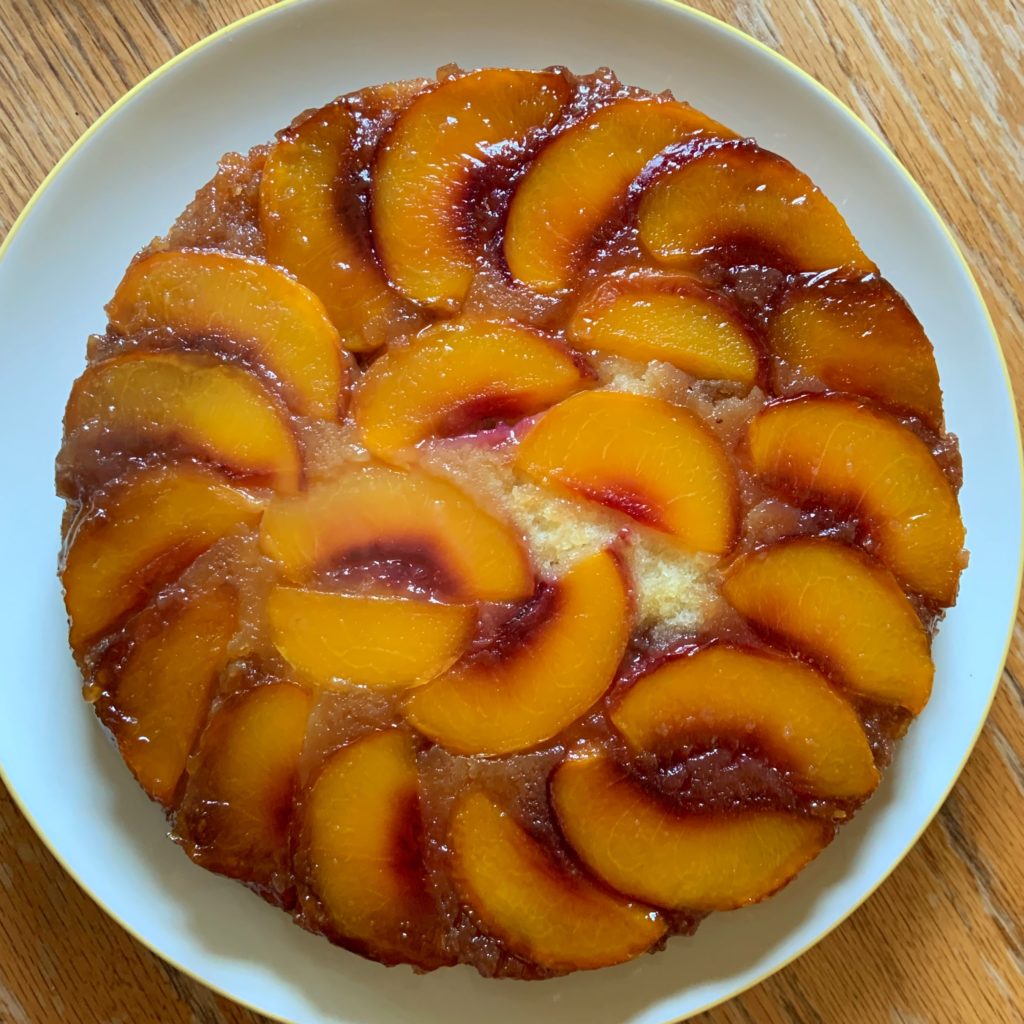 I thought this cake was delicious. It was light and vanilla-y, with a lovely sweet peach on top and in every bite. Even Scott, who doesn't like peaches, thought it was worth seconds.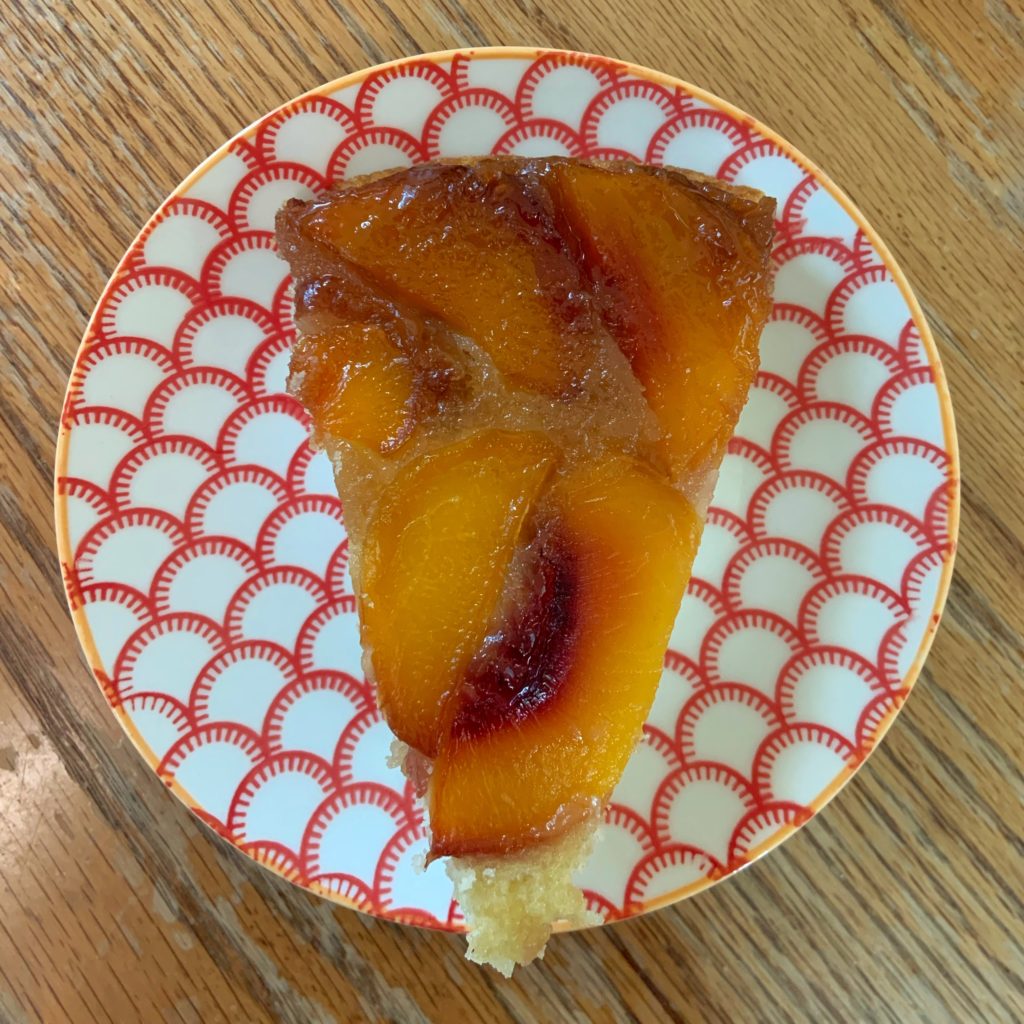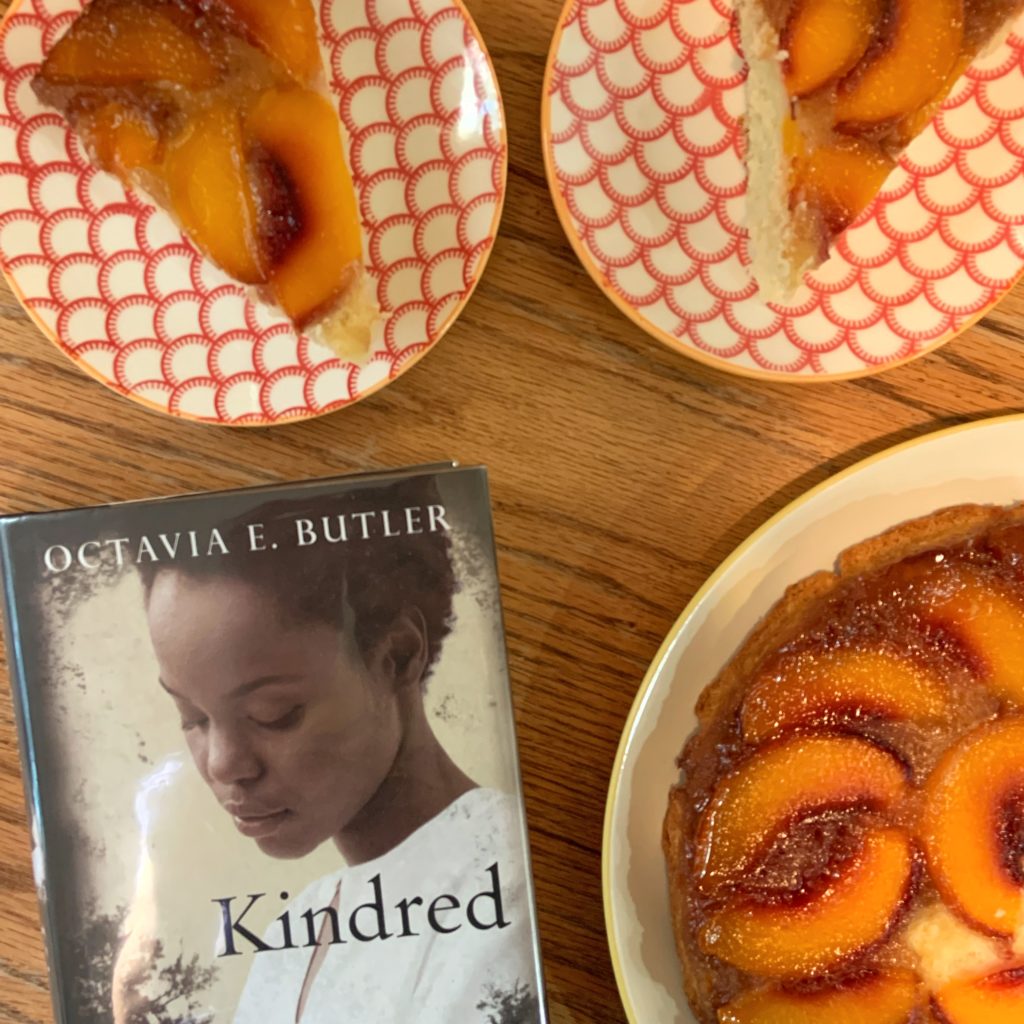 Have you read any Octavia Butler novels? Which was your favorite?
Upside-Down Peach Cake
Ingredients
3/4

cup

butter

softened, divided

1/2

cup

packed brown sugar

2

cups

sliced peeled fresh peaches

3/4

cup

sugar

1

large egg

room temperature

1

teaspoon

vanilla extract

1 1/4

cups

all-purpose flour

1 1/4

teaspoons

baking powder

1/4

teaspoon

salt

1/2

cup

2% milk
Instructions
Melt 1/4 cup butter; pour into an ungreased 9-in. round baking pan. Sprinkle with brown sugar. Arrange peach slices in single layer over sugar.

In a large bowl, cream sugar and remaining butter until light and fluffy. Beat in egg and vanilla. Combine the flour, baking powder and salt; add to creamed mixture alternately with milk, beating well after each addition. Spoon over peaches.

Bake at 350° for 45-50 minutes or until a toothpick inserted in the center comes out clean. Cool for 10 minutes before inverting onto a serving plate. Serve warm.
---
This post contains affiliate links. This does not increase the price you pay, but I may receive a small commission for any products you choose to buy. Purchases made through affiliate links help to cover my blogging costs. Thank you for helping to support The Hungry Bookworm! Full disclosure here.