My Top Ten Tuesday participation has been so sporadic this last half of the year, but I'm excited to share my book list this week. The topic is Books On My Fall TBR, and all of my picks are not only books I hope to pick up soon but books that came / are coming out this fall. (Since I missed the "Most Anticipated Releases of the Last Half of 2019" TTT, here's my chance!)
There are a lot of really interesting ones, so I'm sure there's a lot of good reading ahead for me this fall!
The Grammarians by Cathleen Schine (released Sept 3)
I've always been pretty obsessed with twins, and this story about twins obsessed with a dictionary sounds like it's right up my alley. I'm due to get it from the library soon, and I'm excited!
"The Grammarians" are Laurel and Daphne Wolfe, identical, inseparable redheaded twins who share an obsession with words. They speak a secret "twin" tongue of their own as toddlers; as adults making their way in 1980s Manhattan, their verbal infatuation continues, but this love, which has always bound them together, begins instead to push them apart. Daphne, copy editor and grammar columnist, devotes herself to preserving the dignity and elegance of Standard English. Laurel, who gives up teaching kindergarten to write poetry, is drawn, instead, to the polymorphous, chameleon nature of the written and spoken word. Their fraying twin-ship finally shreds completely when the sisters go to war, absurdly but passionately, over custody of their most prized family heirloom: Merriam Webster's New International Dictionary, Second Edition.
The Testaments by Margaret Atwood (released Sept 10)
It will probably come as no surprise that I've been anxiously awaiting Atwood's follow-up to The Handmaid's Tale. I even put a hold on it at the library back in May (the soonest I could). I hope I get a copy to read soon!
Margaret Atwood's sequel picks up the story more than fifteen years after Offred stepped into the unknown, with the explosive testaments of three female narrators from Gilead.
"Dear Readers: Everything you've ever asked me about Gilead and its inner workings is the inspiration for this book. Well, almost everything! The other inspiration is the world we've been living in." --Margaret Atwood
I've only read Hoffman's Practical Magic and The Rules of Magic, but I thoroughly enjoy her writing. I actually have a copy of this from NetGalley and just started it this weekend — I'm already entranced.
In Berlin, at the time when the world changed, Hanni Kohn knows she must send her twelve-year-old daughter away to save her from the Nazi regime. She finds her way to a renowned rabbi, but it's his daughter, Ettie, who offers hope of salvation when she creates a mystical Jewish creature, a rare and unusual golem, who is sworn to protect Lea. Once Ava is brought to life, she and Lea and Ettie become eternally entwined, their paths fated to cross, their fortunes linked.
Lea and Ava travel from Paris, where Lea meets her soulmate, to a convent in western France known for its silver roses; from a school in a mountaintop village where three thousand Jews were saved. Meanwhile, Ettie is in hiding, waiting to become the fighter she's destined to be.
The Dutch House by Ann Patchett (released today, Sept 24)
Like Hoffman, I've found myself mesmerized by Patchett's writing the past — including Bel Canto, which I didn't even think I would like before I picked it up but ended up loving. Her newest novel has over 4 stars on Goodreads so far, and I can only hope it lives up to what I've enjoyed about her stories in the past.
Set over the course of five decades, The Dutch House is a dark fairy tale about two smart people who cannot overcome their past. Despite every outward sign of success, Danny and his older sister Maeve are only truly comfortable when they're together. Throughout their lives they return to the well worn story of what they've lost with humor and rage. But when at last they're forced to confront the people who left them behind, the relationship between an indulged brother and his ever-protective sister is finally tested.
I've always been meaning to read Lerner's novels (10:04 has been on my TBR forever) but haven't gotten around to it. This one looks to be available at the library though, so I'm on the waitlist and I hope to make it happen this time!
Adam Gordon is a senior at Topeka High School, class of 1997. His mother, Jane, is a famous feminist author; his father, Jonathan, is an expert at getting "lost boys" to open up. They both work at the Foundation, a well-known psychiatric clinic that has attracted staff and patients from around the world. Adam is a renowned debater and orator, expected to win a national championship before he heads to college. He is an aspiring poet. He is--although it requires a great deal of posturing, weight lifting, and creatine supplements--one of the cool kids, passing himself off as a "real man," ready to fight or (better) freestyle about fighting if it keeps his peers from thinking of him as weak. Adam is also one of the seniors who brings the loner Darren Eberheart--who is, unbeknownst to Adam, his father's patient--into the social scene, with disastrous effects.
I've read a few of Moyes' novels, including the ever-popular Me Before You, and I'm definitely looking forward to her newest, especially since its based on a true story. Female friendship and libraries — I'm there!
Alice Wright marries handsome American Bennett Van Cleve hoping to escape her stifling life in England. But small-town Kentucky quickly proves equally claustrophobic, especially living alongside her overbearing father-in-law. So when a call goes out for a team of women to deliver books as part of Eleanor Roosevelt's new traveling library, Alice signs on enthusiastically.
The leader, and soon Alice's greatest ally, is Margery, a smart-talking, self-sufficient woman who's never asked a man's permission for anything. They will be joined by three other singular women who become known as the Horseback Librarians of Kentucky.
What happens to them--and to the men they love--becomes a classic drama of loyalty, justice, humanity and passion. Though they face all kinds of dangers, they're committed to their job--bringing books to people who have never had any, sharing the gift of learning that will change their lives.
Girl by Edna O'Brien (due out Oct 15)
Definitely one of the darker books I'm interested in reading this fall, Girl nonetheless seems like an important and eye-opening read.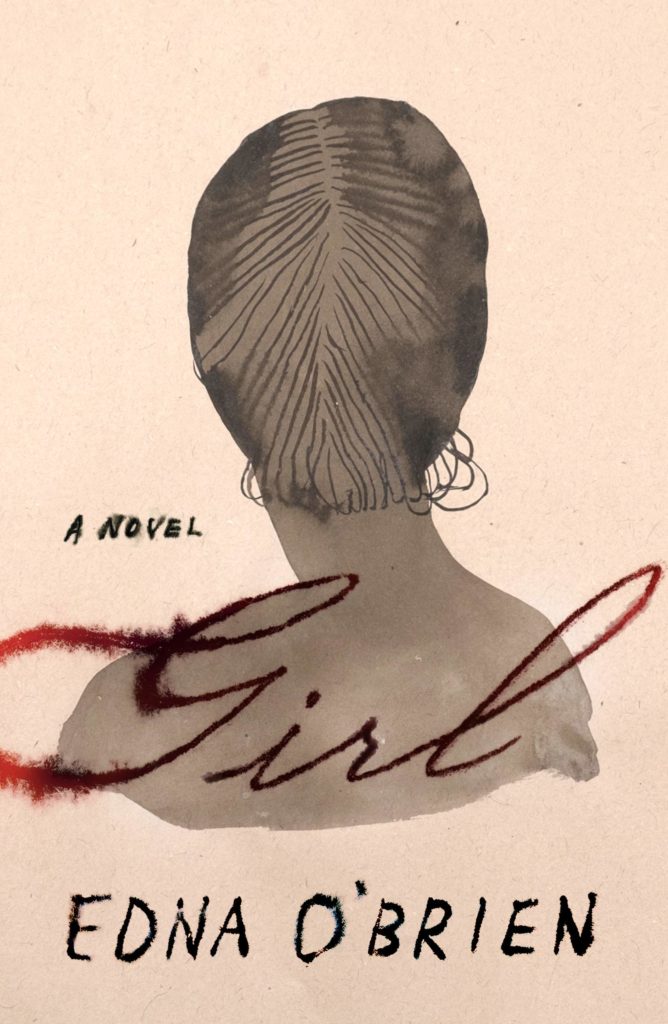 Girl is Edna O'Brien's harrowing portrayal of the young women abducted by Boko Haram. Set in the deep countryside of northeast Nigeria, this is a brutal story of incarceration, horror, and hunger; a hair-raising escape into the manifold terrors of the forest; and a descent into the labyrinthine bureaucracy and hostility awaiting a victim who returns home with a child blighted by enemy blood. From one of the century's greatest living authors, Girl is an unforgettable story of one victim's astonishing survival, and her unflinching faith in the redemption of the human heart.
Kevin Wilson's stories are always interesting. The Family Fang was super quirky and Perfect Little World was both charming and thought-provoking. In yet another edition of I-can't-wait-to-see-what-this-author-does-next, I'm looking forward to his latest, out later in October.
Lillian and Madison were unlikely roommates and yet inseparable friends at their elite boarding school. But then Lillian had to leave the school unexpectedly in the wake of a scandal and they've barely spoken since. Until now, when Lillian gets a letter from Madison pleading for her help.
Madison's twin stepkids are moving in with her family and she wants Lillian to be their caretaker. However, there's a catch: the twins spontaneously combust when they get agitated, flames igniting from their skin in a startling but beautiful way. Lillian is convinced Madison is pulling her leg, but it's the truth.
Thinking of her dead-end life at home, the life that has consistently disappointed her, Lillian figures she has nothing to lose. Over the course of one humid, demanding summer, Lillian and the twins learn to trust each other—and stay cool—while also staying out of the way of Madison's buttoned-up politician husband. Surprised by her own ingenuity yet unused to the intense feelings of protectiveness she feels for them, Lillian ultimately begins to accept that she needs these strange children as much as they need her—urgently and fiercely. Couldn't this be the start of the amazing life she'd always hoped for?
The Starless Sea by Erin Morgenstern (due out Nov 5)
Like all fans of The Night Circus, I'm anxiously awaiting the release of this novel which sounds as imaginative as it gets.
Zachary Ezra Rawlins is a graduate student in Vermont when he discovers a mysterious book hidden in the stacks. As he turns the pages, entranced by tales of lovelorn prisoners, key collectors, and nameless acolytes, he reads something strange: a story from his own childhood. Bewildered by this inexplicable book and desperate to make sense of how his own life came to be recorded, Zachary uncovers a series of clues--a bee, a key, and a sword--that lead him to a masquerade party in New York, to a secret club, and through a doorway to an ancient library, hidden far below the surface of the earth.
What Zachary finds in this curious place is more than just a buried home for books and their guardians--it is a place of lost cities and seas, lovers who pass notes under doors and across time, and of stories whispered by the dead. Zachary learns of those who have sacrificed much to protect this realm, relinquishing their sight and their tongues to preserve this archive, and also those who are intent on its destruction.
Together with Mirabel, a fierce, pink-haired protector of the place, and Dorian, a handsome, barefoot man with shifting alliances, Zachary travels the twisting tunnels, darkened stairwells, crowded ballrooms, and sweetly-soaked shores of this magical world, discovering his purpose--in both the mysterious book and in his own life.
The Revisioners by Margaret Wilkerson Sexton (due out Nov 9)
I'm not terribly familiar with this author, but this novel sounds super good. Oprah is counting it as one of her buzziest books of the year, and I'm sure that's all the boost it will need to get some recognition. I can't wait to pick it up!
In 1925, Josephine is the proud owner of a thriving farm. As a child, she channeled otherworldly power to free herself from slavery. Now, her new neighbor, a white woman named Charlotte, seeks her company, and an uneasy friendship grows between them. But Charlotte has also sought solace in the Ku Klux Klan, a relationship that jeopardizes Josephine's family.
Nearly one hundred years later, Josephine's descendant, Ava, is a single mother who has just lost her job. She moves in with her white grandmother Martha, a wealthy but lonely woman who pays her grandchild to be her companion. But Martha's behavior soon becomes erratic, then even threatening, and Ava must escape before her story and Josephine's converge.
The Revisioners explores the depths of women's relationships—powerful women and marginalized women, healers and survivors. It is a novel about the bonds between a mother and a child, the dangers that upend those bonds. At its core, The Revisioners ponders generational legacies, the endurance of hope, and the undying promise of freedom.
What books are you most looking forward to reading this fall?
_______________
Top Ten Tuesday is an original weekly blog meme that was created at The Broke and the Bookish but is now hosted over at The Artsy Reader Girl. I participate about once a month, but each week there is a fun new bookish topic for bloggers to create literary lists about. If you'd like to know more about it, check it out here.
This post contains affiliate links. This does not increase the price you pay, but I may receive a small commission for any products you choose to buy. Purchases made through affiliate links help to cover my blogging costs. Thank you for helping to support The Hungry Bookworm! Full disclosure here.