Almost-eight-year-old Elsa's best friend is her eccentric grandmother. Like her granny, Elsa is different. Different in a way that makes her good at running, because "that's what happens when you get chased all the time." Different in a way that allows to her to relate to adults with wisdom beyond her years.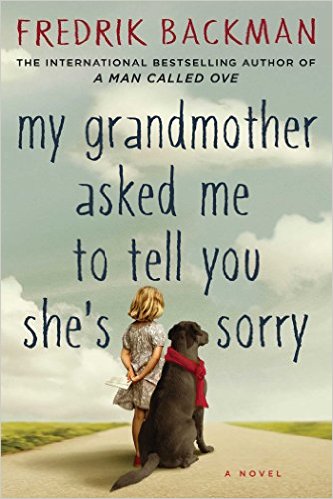 As in Fredrick Backman's first novel, the successful A Man Called Ove (which I also loved), My Grandmother Asked Me to Tell You She's Sorry revolves around a cast of Swedish neighbors, whom we meet as Elsa embarks on a so-called treasure hunt to find and deliver apologetic letters from her grandmother.  
When the story begins, Elsa seems to know some of the neighbors well enough. Maud and her husband Lennart, for example, are the nicest and second nicest persons in the world, respectively. Elsa likes them because they "always have dreams and hugs - dreams are a kind of cookie; hugs are just normal hugs." On the other hand, there are The Monster and Our Friend. The idea of either of them emerging into the hallway terrifies Elsa.
The letter deliveries help Elsa to conquer her fears and bring the entire house of neighbors together. Sad yet uplifting, Backman's charmingly written novel carries you to the Land of Almost-Awake and back again, as you uncover the unexpected truths behind Granny's fairy tales with Elsa.
Since I recently made cinnamon buns (Granny's favorite food), I was so happy when I found out that dreams are an actual cookie! Apparently a staple in Sweden, they are beloved by both Elsa and Our Friend.
I found the recipe searching around online and immediately set about to obtain some baker's ammonia - the only ingredient not readily available in American grocery stores. After 48 hours I had it (thank you, Amazon Prime!), and cookie baking could begin.
After creaming the butter and sugar, adding the ammonium carbonate, almond extract and flour, I ended with a sort of crumbly mixture that looked like this: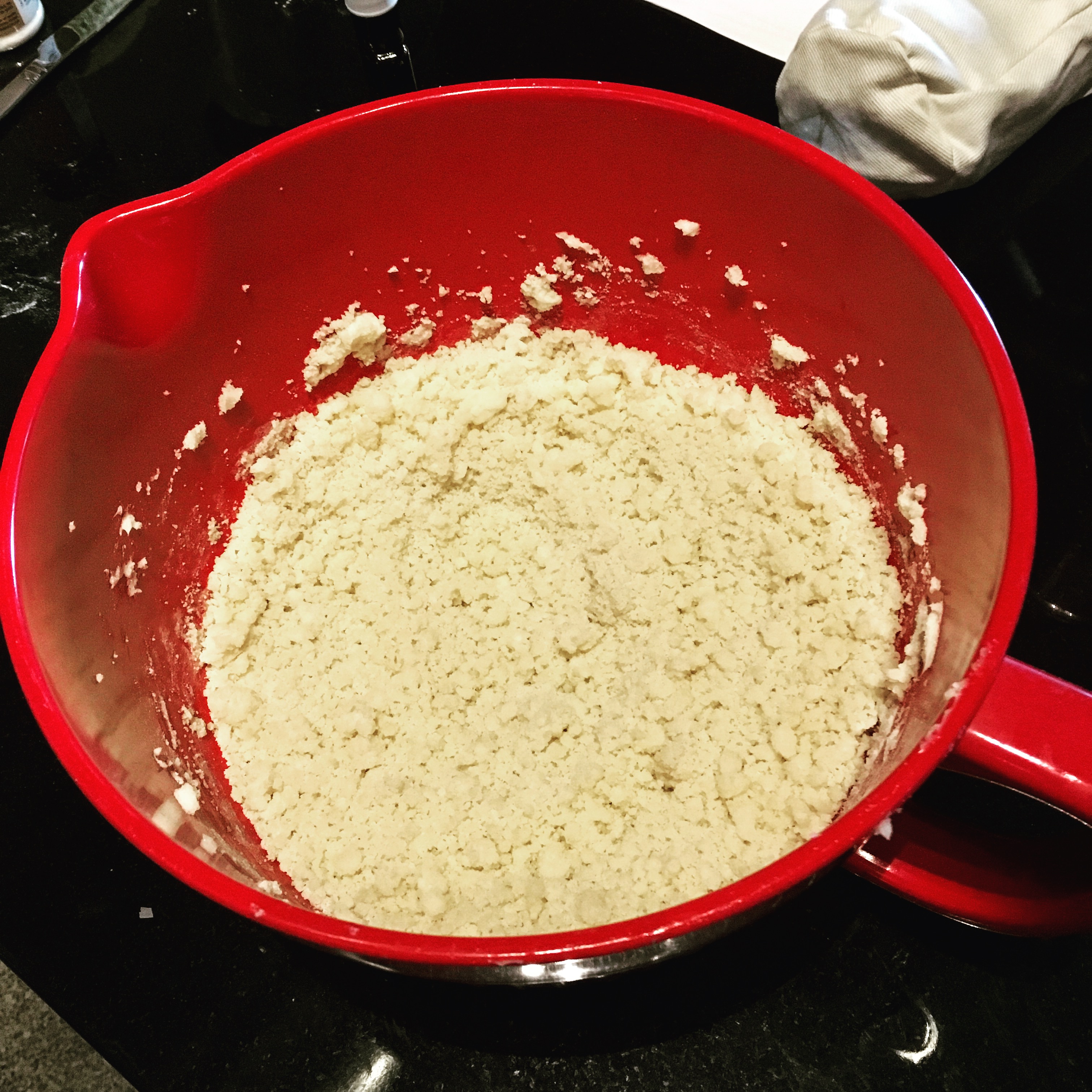 It looked unlike any cookie dough I'd made in the past but I kept on and added the flaked coconut. I was convinced the chilling process would bring it all together, so I formed my disk and popped the dough into the refrigerator.
Even after a long chill, the dough remained crumbly as I tried forming it into 1-inch balls. I recommend doing this with your hands, as opposed to a scooper, which I tried first to encourage uniformity. It ended up being much easier. I think the heat of the hands helped them keep their shape a bit better.
I baked three batches of one cookie sheet each (16 cookies), closely following the recipe's recommendation of using the top-third of the oven only. I was a bit disappointed that the recipe only made 52 cookies, well short of the 72 it was supposed to - even after carefully making sure they were as close to an inch as possible. Still, they turned out beautifully!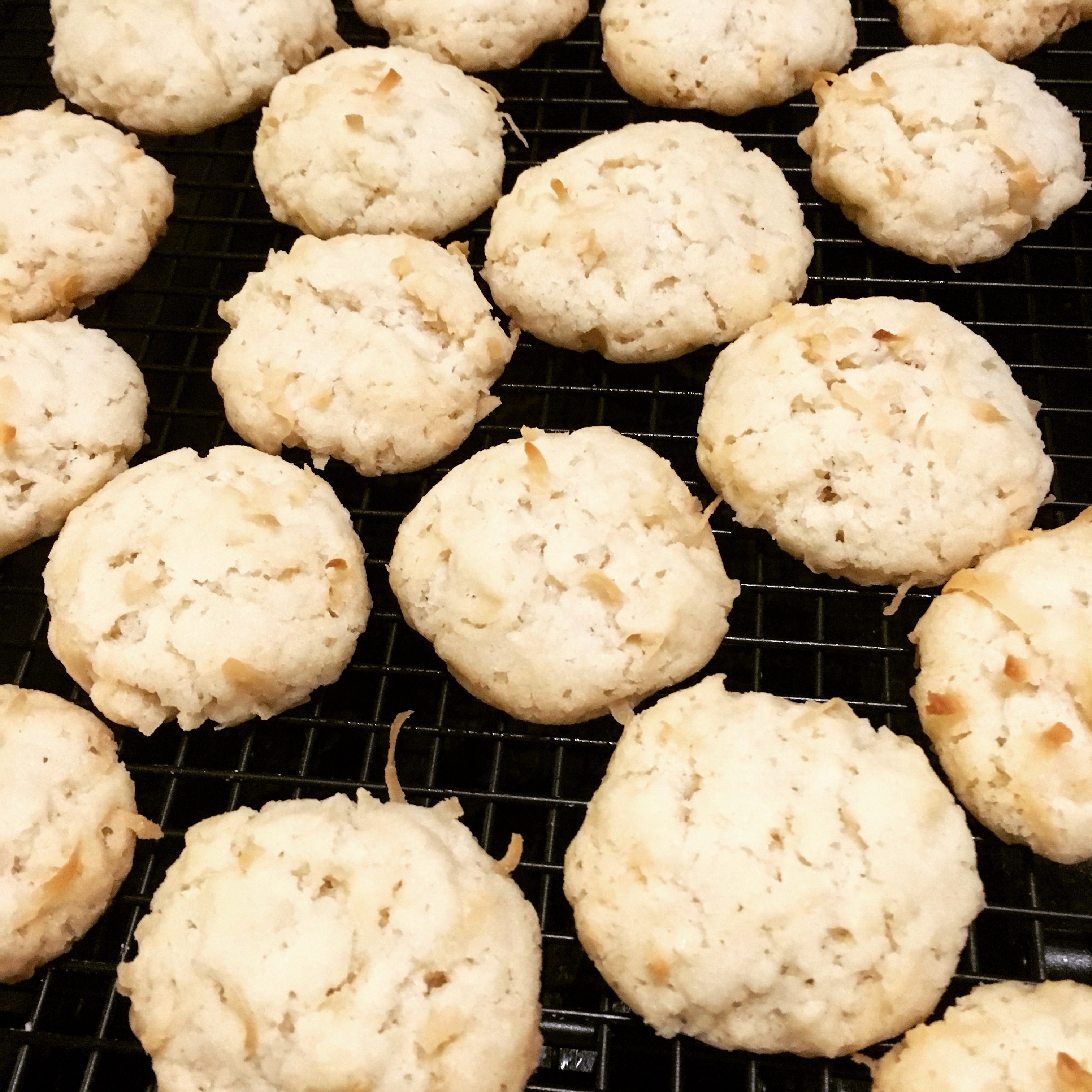 I'm usually not one for coconut, but to me, they were more like an amazing sugar cookie. These dreams may have required tracking down an obscure ingredient online, but they were worth it. I hope you enjoy them as much as I did!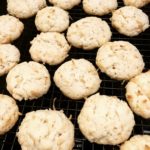 Print Recipe
Swedish Dream Cookies
Ingredients
2

cups

all-purpose flour

1/2

teaspoon

salt

2

sticks (1 cup) unsalted butter

softened

1 1/4

cups

sugar

1

teaspoon

crushed ammonium carbonate

also called baker's ammonium

1/2

teaspoon

almond extract

1 1/2

cups

sweetened flaked coconut
Instructions
Sift together flour and salt.

Beat together butter and sugar with an electric mixer until pale and fluffy. Beat in ammonium carbonate and almond extract until combined well. Mix in flour mixture at low speed just until blended, then stir in coconut.

Form dough into a disk and chill, wrapped in plastic wrap, until firm, about 1 hour. [You could probably skip the chilling, if you're short on time. A few comments said they didn't chill it and it made no difference. I chilled mine, but the dough was essentially the same consistency after an hour as it was before.]

Preheat oven to 300°F.

Roll dough into 1-inch balls and arrange 1 inch apart on greased baking sheets.

Bake cookies in batches in upper third of oven until pale golden around edges, 18 to 22 minutes. [Mine baked for 21 minutes.] Transfer cookies to a rack to cool.
This post contains affiliate links. Full disclosure here.