When I read the description of Lorna Landvik's Chronicles of a Radical Hag (with Recipes), I couldn't resist picking it up. Not only did it sound chock-full of the small town charm I loved in Virgil Wander, it focused on a small-town newspaper columnist, Haze Evans. For those of you who don't know me personally, my first job out of college was working at a newspaper -- not as a writer, but as an advertising salesperson, and unofficially, a community events organizer. My time at the newspaper was a wonderful learning experience, and I was sort of hoping to get lost in a similar world again.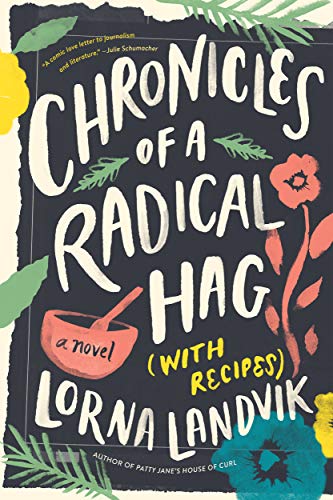 Haze's column has been running for 50 years when she suffers a stroke and falls into a coma. In an attempt to fill the now vacant column space, the newspaper's publisher, Susan, decides to run some of her past columns and reader responses, good and bad. Soon, the whole town finds itself swept up in Haze's wise, witty and controversial words.

One of Haze's more critical readers calls her column the "chronicles of a radical hag," a title she ends up embracing. When publishing her more "liberal" sure-to-upset columns, she starts including a recipe to make it up to him. The novel isn't quite as full of recipes as I thought the title suggested, but their inclusion offered a unique perspective of Haze's sense of humor and, more importantly, was a strong signifier of the Midwestern setting. Chronicles definitely emphasized characters over plot, and in that sense, I thought it could've been a stronger story with a focus on less of them. Still, it was an easy, entertaining read -- including a few laugh-out-loud moments.

Nearly all of the recipes Haze included with her column were desserts, and I chose the one she makes in honor of her critical reader, Joseph Snell, the ironically named Thank You For Caring Butterscotch Bars. Based on the acknowledgments at the end, it appears all of the recipes came from Lorna's mother, which is just lovely. This one was easy and a hit with my coworkers, so I imagine the rest of them would be worth trying out as well!

First, I melted a stick of butter and one square of unsweetened baker's chocolate in a medium saucepan.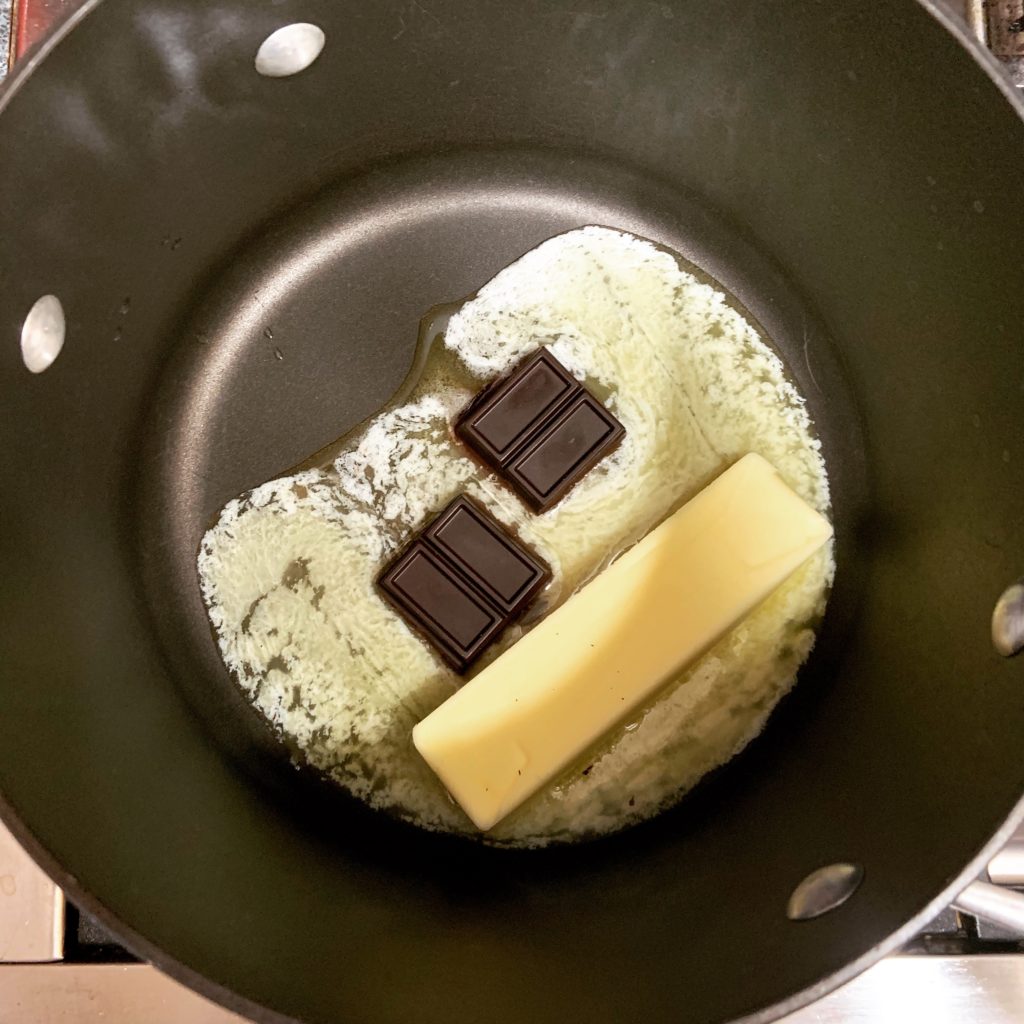 To that, I added brown sugar, which I stirred until dissolved.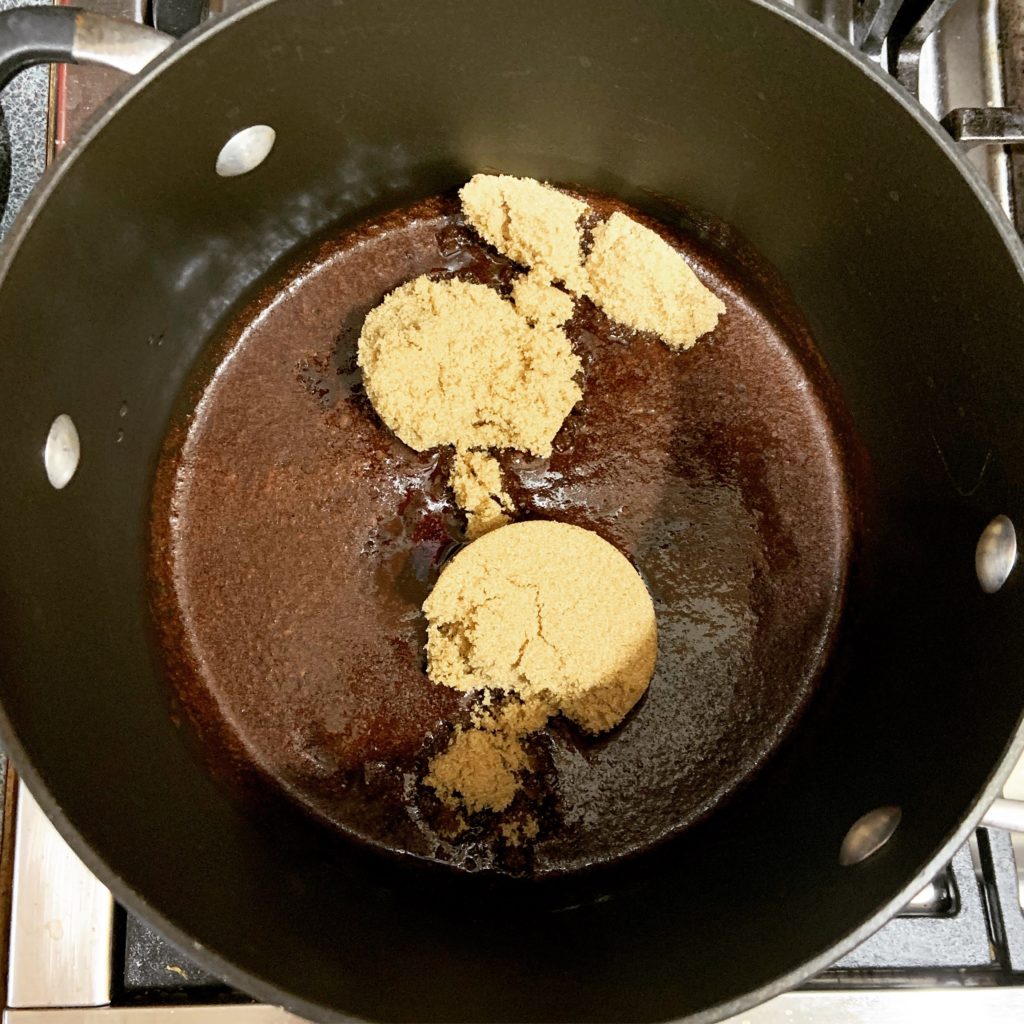 Once it cooled for a bit, I added an egg and some vanilla extract. In a separate bowl, I combined flour, baking powder and salt before adding them to the chocolate mixture.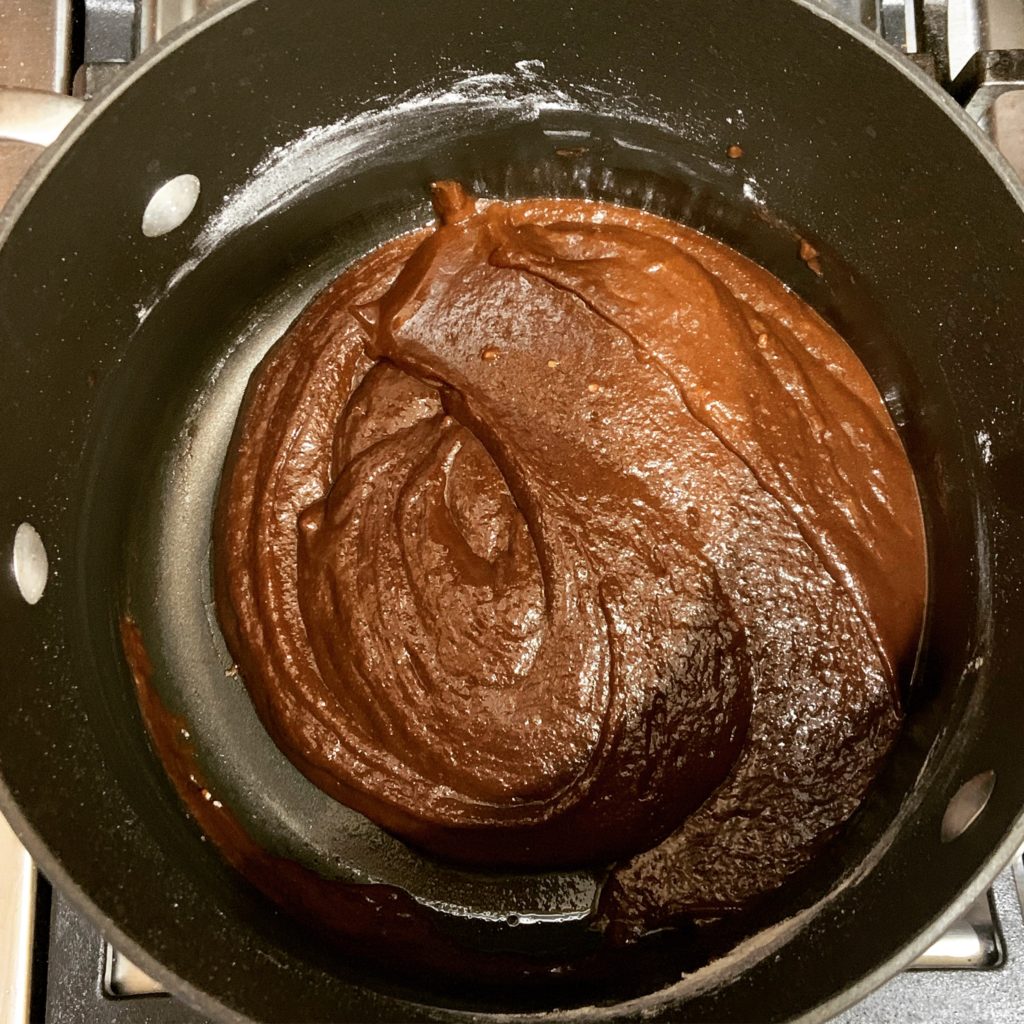 Finally, I added in a cup of butterscotch chips and then smoothed the whole mixture in a 9-inch square baking pan.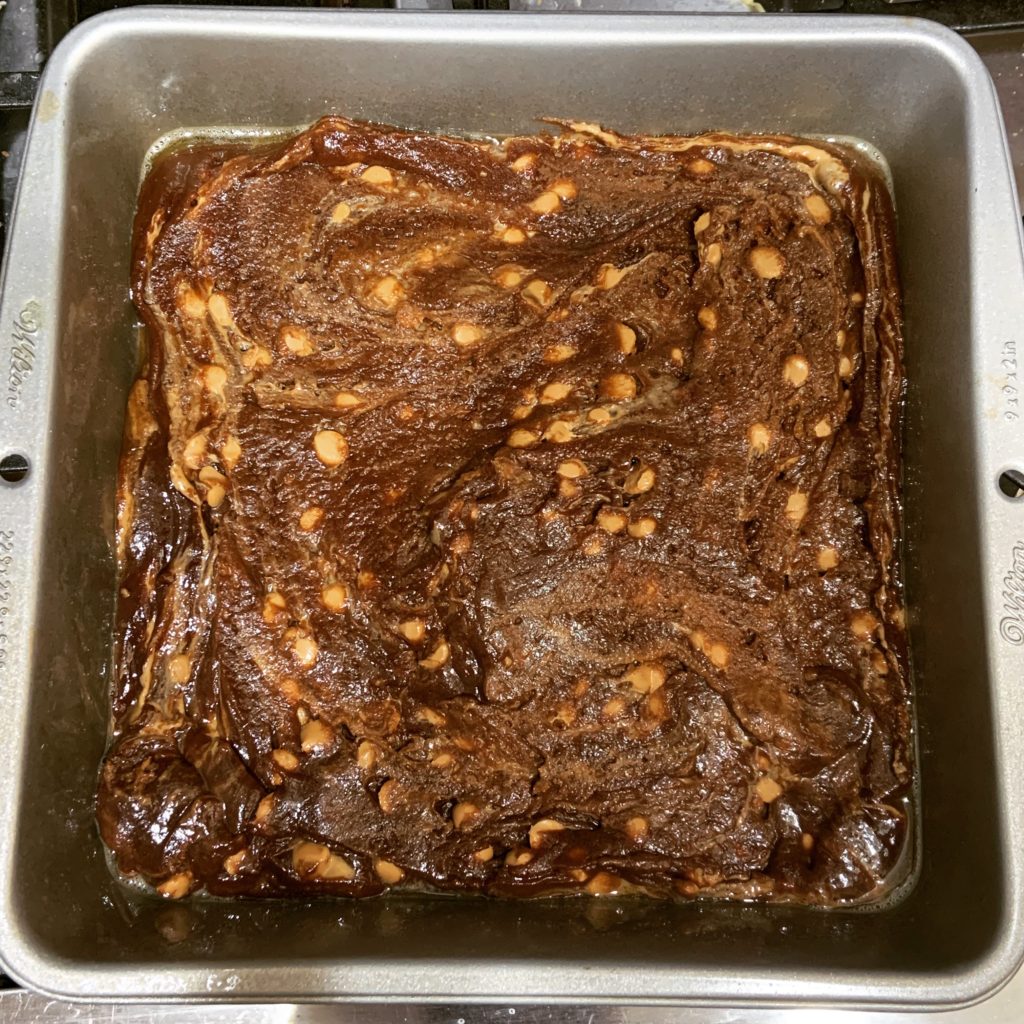 I popped it into the 350-degree oven for 22 minutes. When a toothpick came out clean, I took it out and let it cool on a rack.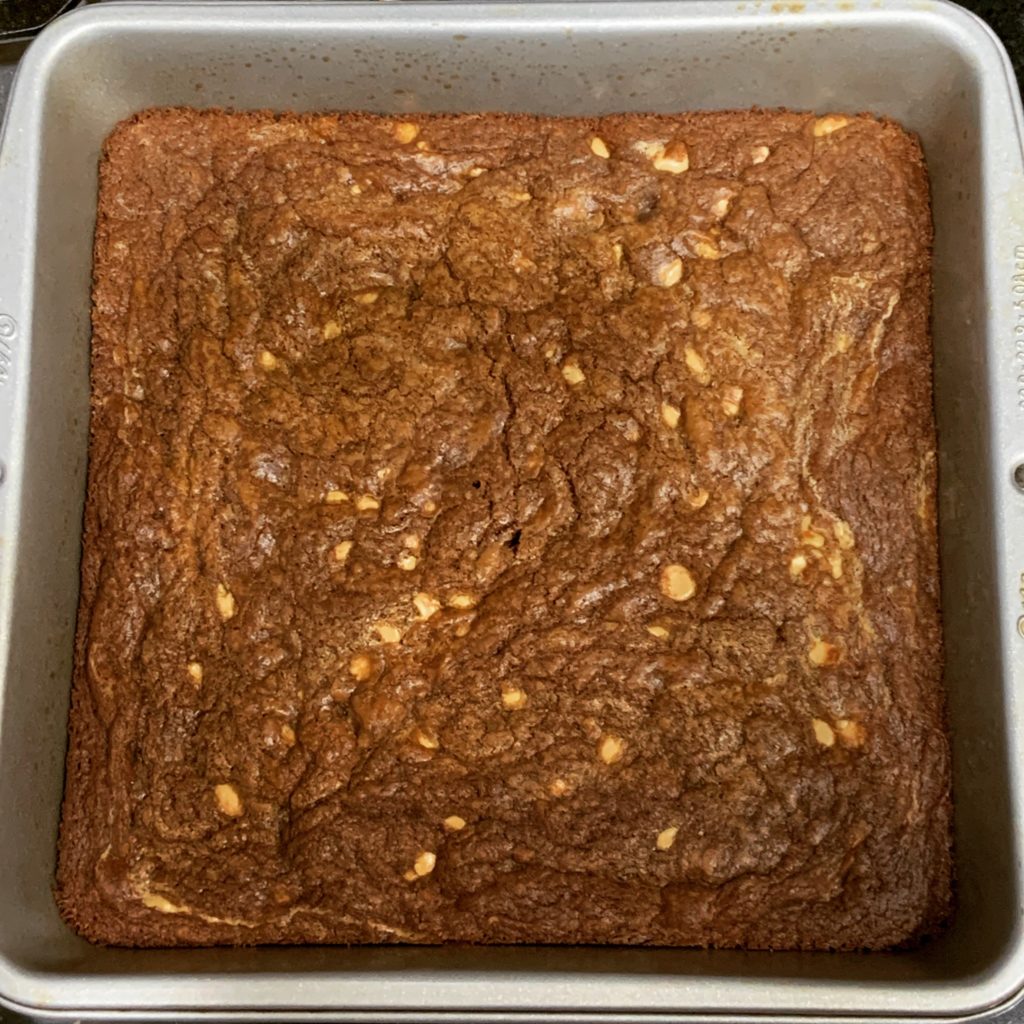 I cut it into 16 squares, though it could certainly be cut into larger squares if you like. When I took these into work, they went pretty fast, so more is probably better! I know they look it, and they taste very brownie-like too, with just that touch of butterscotch.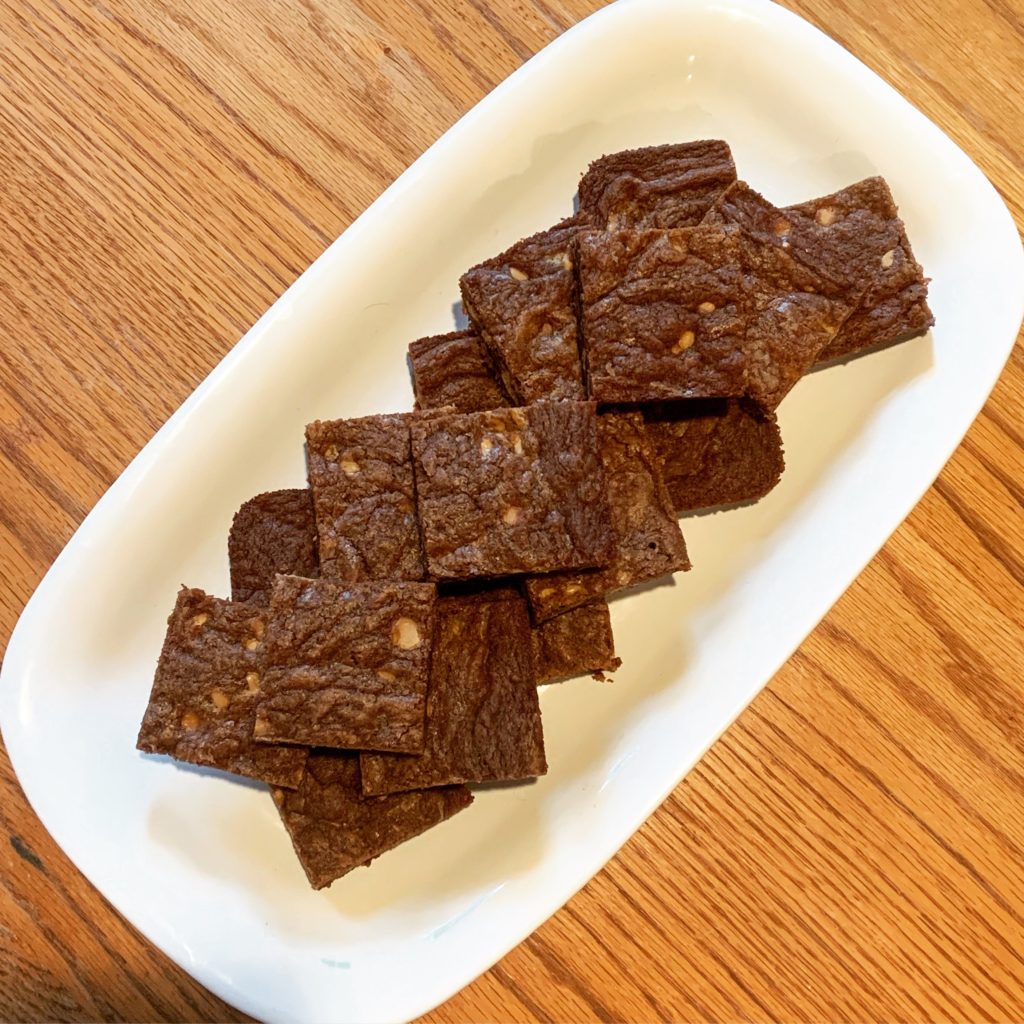 Thanks For Caring Butterscotch Bars
Ingredients
½

cup

1 stick unsalted butter

1

1-ounce square unsweetened chocolate

⅔

cup

packed brown sugar

1

egg

1

tsp

vanilla extract

1

cup

all-purpose flour

1

tsp

baking powder

⅛

tsp

salt

1

cup

butterscotch chips
Instructions
Melt butter and chocolate in a medium saucepan over low heat. Once melted, remove from heat.

Stir in brown sugar until well-dissolved, and cool to lukewarm.

Add egg and vanilla, and mix well.

Combine flour, baking powder and salt. Then, stir into chocolate mixture until blended. Stir in chips.

Spread into a greased 9-inch square baking pan. Bake at 350 degrees F for 22-27 minutes, or until a toothpick comes out clean.

Cool in pan on wire rack. Cut into squares, and serve after dinner or arguments.
Notes
_______________
*I received a free digital copy of this book from NetGalley in exchange for an honest review.
This post contains affiliate links. This does not increase the price you pay, but I may receive a small commission for any products you choose to buy. Purchases made through affiliate links help to cover my blogging costs. Thank you for helping to support The Hungry Bookworm! Full disclosure here.