I've been in a bit of an overwhelming book situation lately. In addition to the usual book club reads, I've had more-than-usual ARC obligations and a towering pile of library books to make my way through before their due dates. I haven't read any more than usual -- even though I really need to. I'm hoping some upcoming vacation days and my participation in the Thanksgiving Readathon will help me catch up!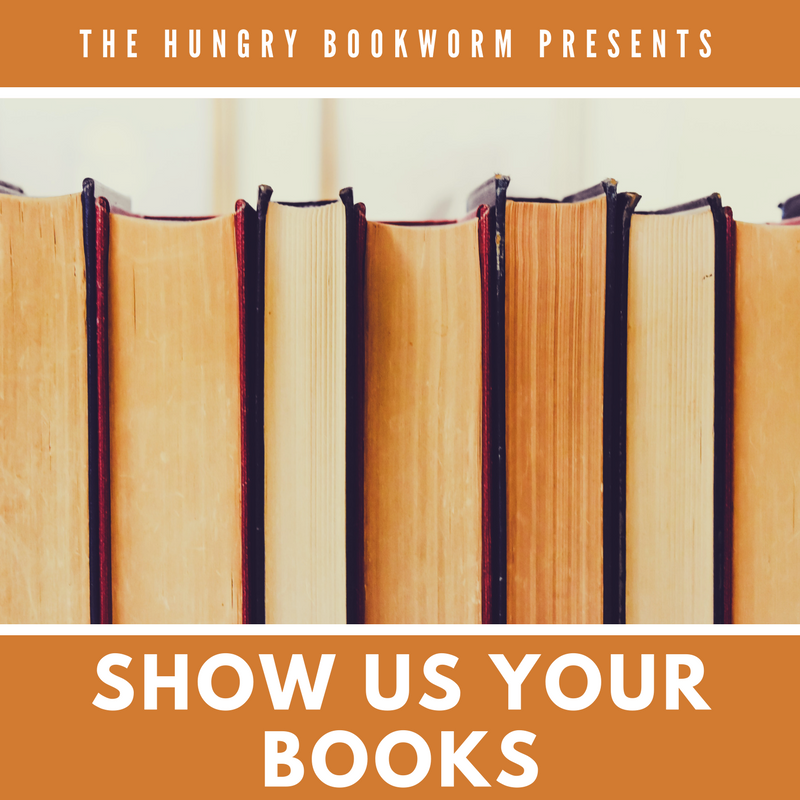 Here's a look at what I read over the last month and the three books I'm working on right now.
Last Month's Edition & What My Ratings Mean
4-Star Reads
⭐⭐⭐⭐
An Absolutely Remarkable Thing - I thought Hank Green's first novel was entertaining, fast-paced and even a little thought provoking. If you liked Sleeping Giants or The Martian, you might like this one. recipe + review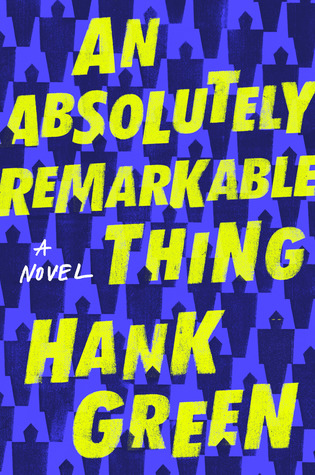 3-Star Reads
⭐⭐⭐
The Book of M (3.5) - This was the last in a trio of post-apocalyptic / dystopian novels I read this month, and it also happened to be my favorite. It fell a little short of my high hopes, but I still thought the concept was intriguing. Shepherd's writing was beautiful. recipe + review
Good Morning, Midnight - For a post-apocalyptic novel, this one moved pretty slowly. We don't know what left our two main characters stranded in the Arctic and space, but that doesn't necessarily take away from the story. I enjoyed the writing, and I was surprised by the ending. recipe + review  
*Our Life in the Forest - This dystopian novel was translated from French. It's a short, quick read. It describes a terrifying universe where people have spare parts, which are stored in the bodies of clones. I found it thought-provoking and liked the experimental style. recipe + review
**Peas, Carrots and an Aston Martin - Hannah Lynn's second novel is the first in a series, and I was lucky enough to close out her blog tour this time. This charming novel is a quick, light read about personal transformation and is somewhat akin to A Man Called Ove (though the main character here is much younger). recipe + review  
Circe - I read this as part of the Literary Feast Reading Challenge; October was "blind date with a book" month. I let my friend Deanna choose for me and this is what she recommended. I struggled a bit trying to keep all of the gods straight but ultimately liked the story. Madeline Miller offers a new feminist perspective on classic myths, turning Circe into a good witch. If you're a fan of Greek mythology, this is definitely for you!
Currently Reading
The Alice Network - We read this for my November book club that met last week, and though I tried to finish it on time, I showed up with 100 pages left to go. Despite knowing some spoilers, I'm still looking forward to finishing it… after I catch up on some of my other book obligations.
A Spark of Light - I have been looking forward to this Jodi Picoult novel all year and was anxious to start it once my hold came in at the library. Alas, I had to set it aside to read an ARC, but this will be the first thing I pick up once that's done!
***Family Trust - This is the aforementioned ARC, which I have to review soon as part of a book tour over on Literary Quicksand. (Stop by Tuesday to check it out!) I probably shouldn't have put it off this long… Thankfully, it seems to be going quickly and so far, so good!
_______________
Linkup Guidelines:
This linkup happens the second Tuesday of every month. The next is Tuesday, December 11, 2018.
1. Please visit and comment with both of your hosts, Jana & Steph
2. Please display the button or link back to me and the linkup hosts on your blog post
3. Please visit a few other blogs who've linked up and get some book talk going!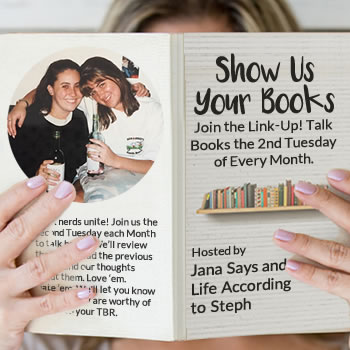 _______________
*I received a free digital copy of this book from NetGalley in exchange for an honest review.
**I received a free digital copy of this book from the author in exchange for an honest review.
***I received a free copy of this book from the TLC Book Tours in exchange for an honest review.
This post contains affiliate links. This does not increase the price you pay, but I may receive a small commission for any products you choose to buy. Purchases made through affiliate links help to cover my blogging costs. Full disclosure here.