For those of you who enjoyed The Afterlife of Walter Augustus, Hannah Lynn is at it again! This time with a more grounded contemporary drama. I am excited to be one of the last stops on her blog tour for Peas, Carrots and an Aston Martin -- the first book in what is sure to be a charming series.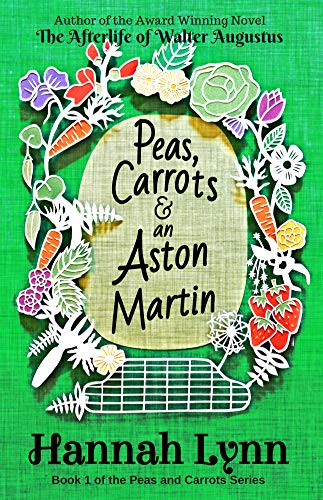 George Sibley has recently died and left his only son, Eric, an unexpected inheritance. Eric is promised his father's beloved Aston Martin, but it comes with a catch. He's only allowed to keep it if he agrees to care for George's allotment every week for the next two years.  
Eric has no idea how he's going to fit a weekly gardening visit into his hectic career and family life, and initially, he quite resents his father's wishes. As he struggles to hang onto the Aston Martin, his life turns more chaotic and takes unexpected turns. Will he be able to balance family, work and the allotment? Will he learn the value of what his father has left him?
I thought Lynn's latest novel was light and enjoyable. I read it quickly in a few sittings, finishing it on a plane ride. It would be a perfect addition to your next holiday.
Obviously, carrots make an appearance in the novel's title, but they barely get a passing mention in the actual book. Still, I decided to make carrot cake because it does make an appearance -- a few times. A fellow allotment owner, the friendly and nurturing Cynthia, often shares her award-winning carrot cake with Eric and his family. I've never made carrot cake, but I love to eat it, so I decided to give it a try.
I found a recipe for carrot cupcakes from one of my go-to sites, Cooking Classy. Cupcakes seemed like a much easier way to share with a crowd!
First, I shredded the carrots using my food processor.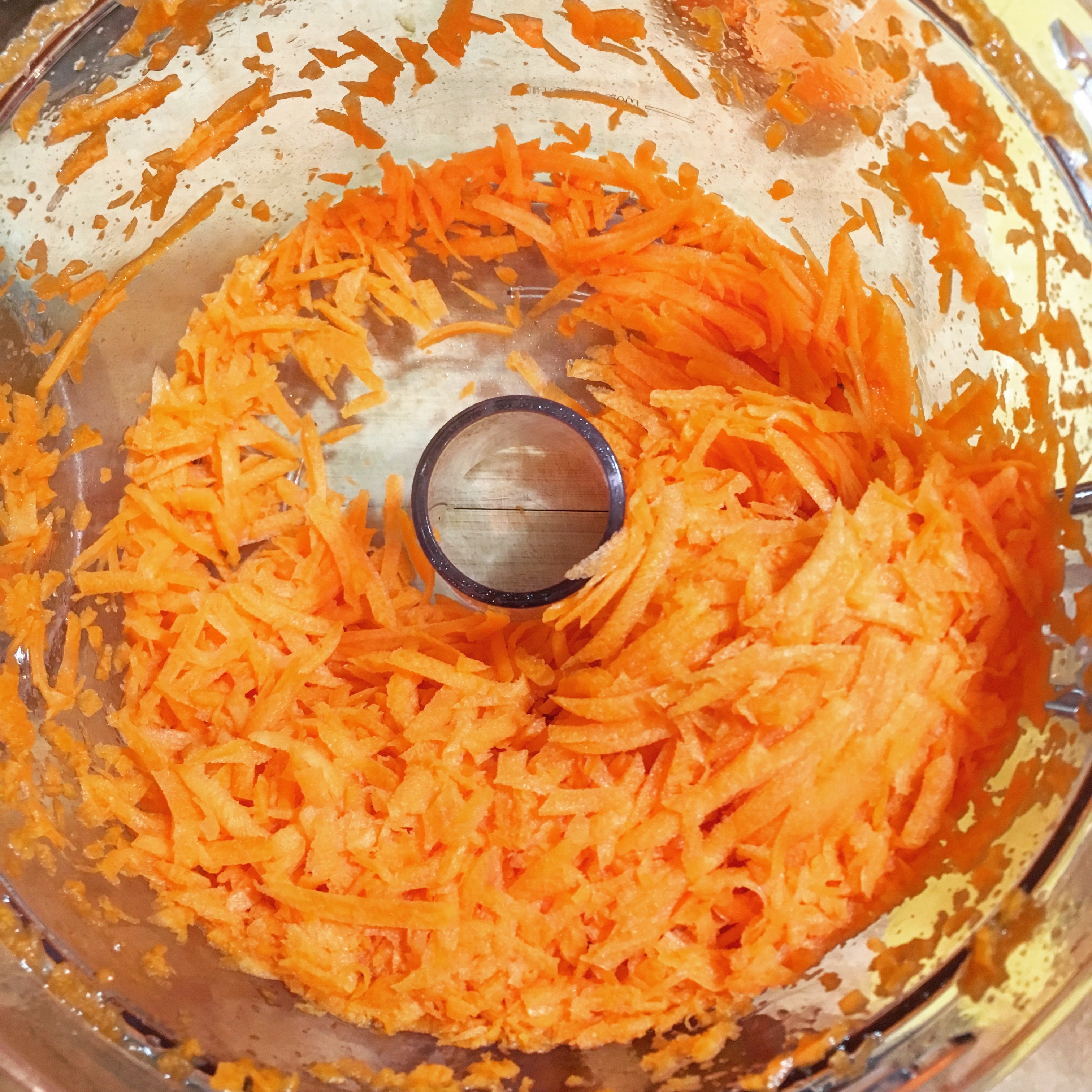 Then, I combined the dry ingredients -- flour, baking powder and soda, salt, cinnamon and nutmeg. In a separate bowl, I combined the sugars with the eggs and then the vanilla extract, applesauce and vegetable oil.
I added half of dry ingredients into the wet, mixing until combined. Then, I took my shredded carrots and added them into the remaining dry ingredients, tossing until the carrots were pretty well coated. Those went into the rest of the mixture as well, and I made sure they were well-combined.
Finally, it was time to add the batter into the muffin tins.
I popped them into the oven at 350 degrees F and let them bake until a tester came out clean (24 minutes for me). I let them cool in their tin for about 15 minutes before popping them out to finish cooling on a wire rack.
Once they were cooled, I made the cream cheese frosting -- just combining a block of cream cheese with a stick of butter, a half teaspoon of vanilla extract and powdered sugar. The recipe called for 3½ cups, but I only used 2½ and thought it tasted perfect. Up to you how much sugar you like!
I set up a frosting station, with a plate of walnut pieces ready to go for the edges.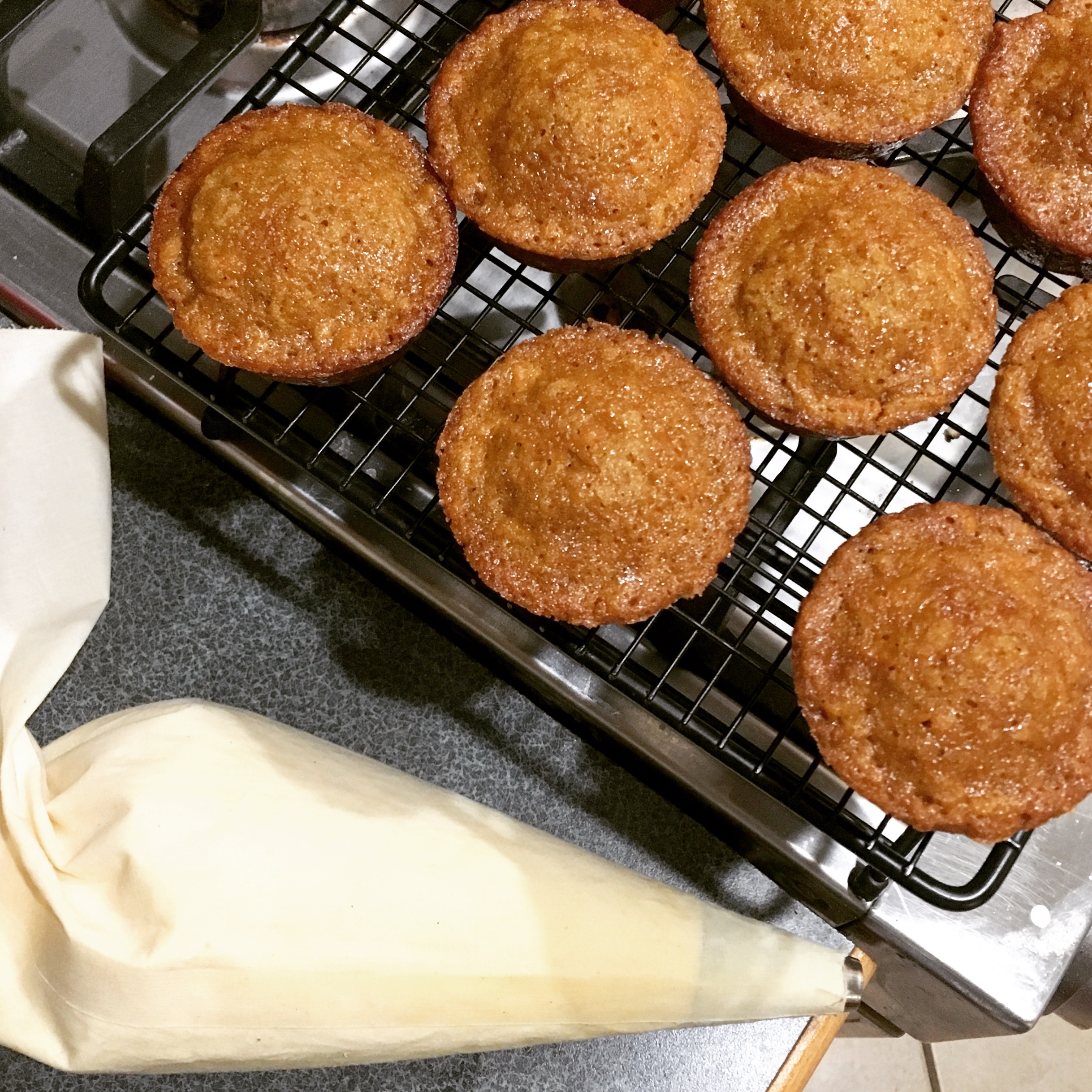 Using a large circular tip, I covered the top of each cupcake. On half of them, I rolled the edges in walnuts. They're not my favorite, but I know some people seem to like them. Cynthia's award-winning recipe apparently did!     
Carrot Cake Cupcakes
Ingredients
1 1/4

cups

all-purpose flour

1/2

tsp

baking soda

1/2

tsp

baking powder

1/4

tsp

salt

1

tsp

ground cinnamon

1/8

tsp

ground nutmeg

1 1/2

cups

finely shredded carrots

from about 4 medium carrots

2/3

cup

granulated sugar

1/3

cup

packed light-brown sugar

2

large eggs

1/4

cup

unsweetened applesauce

1

tsp

vanilla extract

1/2

cup

vegetable oil

3/4

cup

chopped walnuts (if desired)
Cream Cheese Frosting
1/2

cup

unsalted butter

softened

8

oz

cream cheese

softened

2 1/2

cups

powdered sugar

1/2

tsp

vanilla extract
Instructions
For the cupcakes:
Preheat oven to 350 degrees. In a mixing bowl, whisk together flour, baking soda, baking powder, salt, cinnamon, and nutmeg for 30 seconds, set aside. Shred carrots as directed in notes below, set aside.

In a separate large mixing bowl, whisk together granulated sugar and brown sugar, then add eggs and using an electric hand mixer, blend mixture on low speed 30 seconds, until slightly pale. Mix in applesauce and vanilla extract. With mixer running on low speed, slowly pour in vegetable oil and mix until combined, then mix 20 seconds longer. Mix in half of the dry ingredients, then pour the shredded carrots into the bowl with the remaining flour mixture and toss in flour mixture to coat carrots (they'll clump together a bit but that's fine). Pour carrot mixture into the batter and blend until evenly combined.

Pour batter into paper-lined muffin cups, filling each cup about 3/4 full. Bake in preheated oven until toothpick inserted into center of cupcake comes out clean, about 19 - 21 minutes. Cool in muffin tin several minutes then transfer to a wire rack and cool completely.
For the frosting:
Using an electric mixer whip together butter and cream cheese on medium-high speed until smooth and fluffy. Mix in vanilla extract. With mixer running on low speed, slowly add powdered sugar and beat until well blended and smooth. If frosting is slightly runny freeze several minutes then mix again and repeat if needed. Frost cupcakes with cream cheese frosting then immediately roll edges of frosting in chopped walnuts.
Please pop over to visit some of the other blogs that participated in this tour and see what they thought!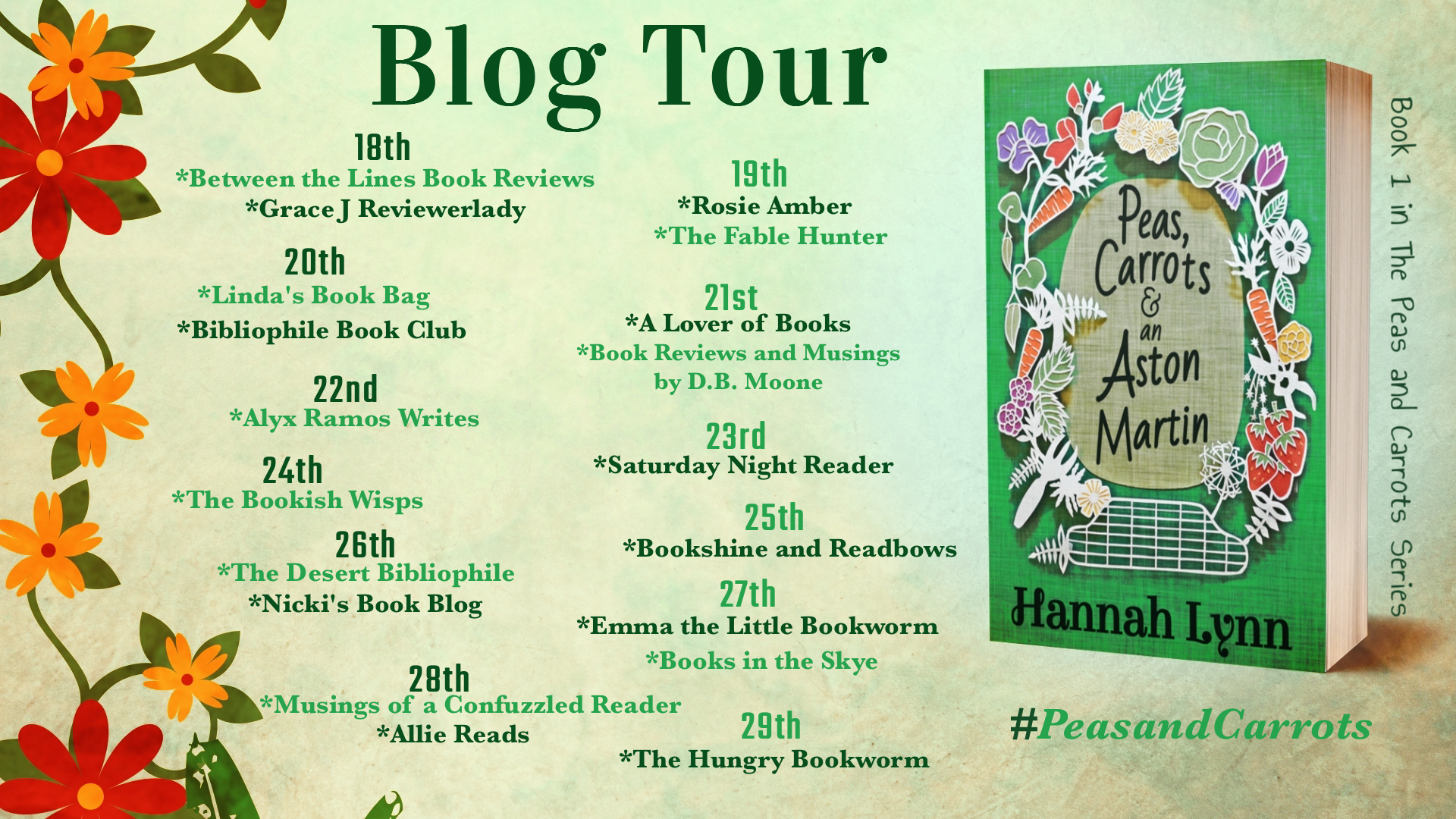 I received a free digital copy of this book from the author in exchange for an honest review.
This post contains affiliate links. This does not increase the price you pay, but I may receive a small commission for any products you choose to buy. Purchases made through affiliate links help to cover my blogging costs. Full disclosure here.