It's the second Tuesday of the month, and you know what that means; it's time for another edition of Show Us Your Books! Over this past month, I've read a different mix of books than I usually do - half fiction and half memoirs, one of which was a graphic novel (which I never read because I thought I didn't like them). With the exception of the one book I didn't finish - likely a case of wrong book, wrong time - I liked everything. Yay for a good month of reading!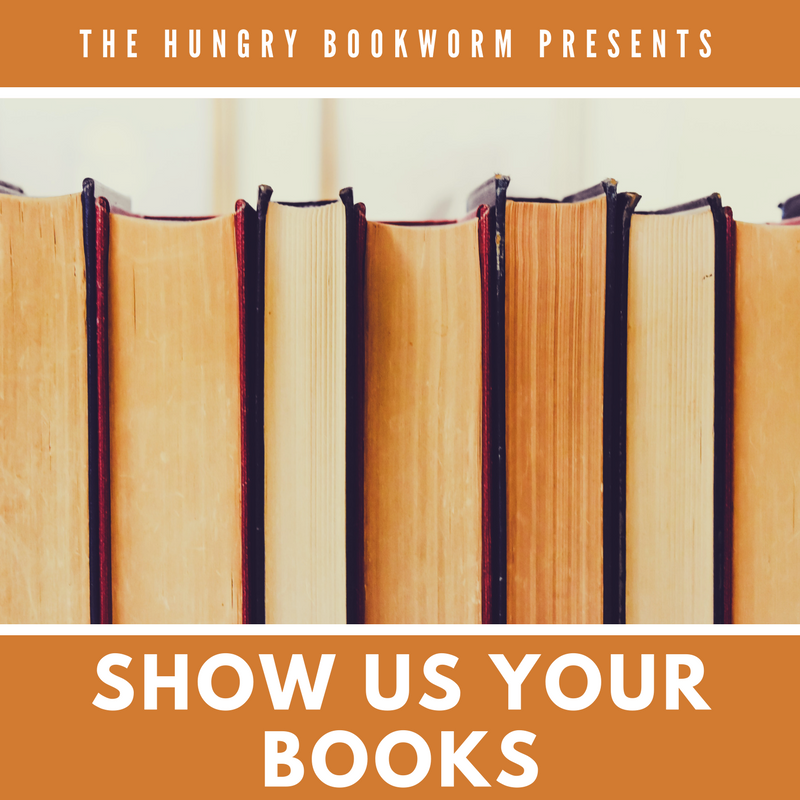 Linkup Guidelines:
This linkup happens the second Tuesday of every month. The next is Tuesday, June 12, 2018.
1. Please visit and comment with both of your hosts, Jana & Steph
2. Please display the button or link back to me and the linkup hosts on your blog post
3. Please visit a few other blogs who've linked up and get some book talk going!
Last Month's Edition & What My Ratings Mean
4-Star Reads
 ⭐⭐⭐⭐
The Coincidence Makers - This was on my list of most anticipated books of 2018, and I'm happy to say it didn't disappoint. Yoav Blum turned the concept of coincidences on its head and created a fun yet thought-provoking read. I also loved that this book allowed me to try my hand at making fortune cookies! My full review + recipe here.    
Rabbit Cake - Annie Harnett's novel was an unexpected read. I had heard good things, and when it was suggested as an option for my office's Diversity Book Club, I was excited to see it chosen. Though it covers the less-than-happy topics of sudden death and mental health, it wasn't a book I would consider to be a "heavy" read. I was thoroughly entertained by Elvis and her family. I'm looking forward to our discussion next week.
Relish - Graphic novels aren't my thing. I've tried more than a few, and until now, I've been unable to connect. Unsurprisingly, Lucy Knisley won me over with this food-centric coming-of-age tale. Sprinkled throughout her memories of growing up are beautifully illustrated recipes for some of the important foods in her life. Graphic novels still might not be my thing, but this experience might just prompt me to give them another try.
3-Star Reads
⭐⭐⭐
*The Optimistic Decade - This novel about a utopian summer camp had me dreaming of warmer weather. It's a lazy read with a varied cast of characters who all have one thing in common, an unwavering idealism. Though they don't know it, each of them is about to get a dose of reality, bringing their hopes and optimism into question. An entertaining story, it would certainly provide for some interesting conversations at a book club. My full review + recipe here.
Hillbilly Elegy - I'd had J.D. Vance's nonfiction/memoir on my shelf for a while and was excited to have a chance to pick it up; it was the selection for my book club last week. I found that it raised some interesting questions about the hillbilly lifestyle and mindset. Overall, though, it lacked heart. Vance, who grew up in a hillbilly family and is now a Yale-educated lawyer, seemed conflicted on some of his points. His integration of facts was rarely smooth and sometimes took away from what could have been more personal storytelling. After reading Tara Westover's well-written, heartbreaking and empowering memoir Educated earlier this year, Hillbilly's flaws were more pronounced. I just couldn't love it.  
The Milk Lady of Bangalore - Another of my most anticipated books this year, I was excited to get my hands on this memoir, written by cookbook author Shoba Narayan. Shoba tells about her experience moving back to India with her family, encountering a local milk lady, and all of the adventures that follow. I probably learned more than I ever needed to know about cows and milk from this memoir, but that didn't make it any less entertaining. Another plus of this one: I get to try my hand at cheese-making again! Look out for that post later this month.  
Did Not Finish
The Orphan Master's Son - I attempted to read this for my "book set in a country that intimidates you" selection for The Literary Feast Reading Challenge, but I didn't make it through. I was going through a pretty stressful time at work when I picked this up, and a novel about the various terrors taking place in North Korea (real or imagined) was not what I needed to escape at the end of a long day. I've heard good things about it, and it still intrigues me, so I may pick it up at some point in the future. This time, though, I had to put it down and move on.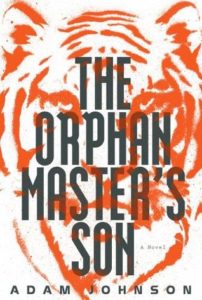 Currently Reading
Crazy Rich Asians - Checking another of my most anticipated reads of the list with this one! In anticipation of the movie coming out this summer, I'm finally seeing what all the fuss is about with Kevin Kwon's novel. I'm only about 15% in, but so far, I'm enjoying it. I'll report back next month 🙂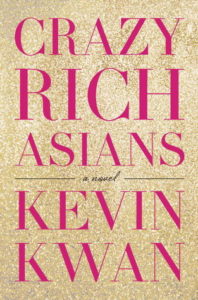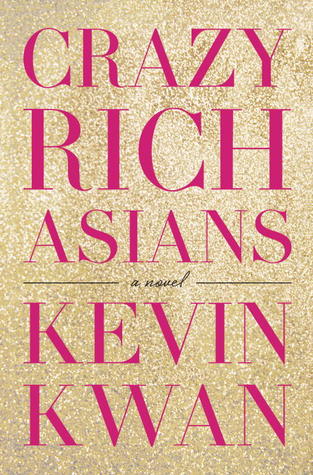 _________________________
*I received a free digital copy of this book through NetGalley in exchange for an honest review.
This post contains affiliate links. Full disclosure here.