As I mentioned in this month's edition of Show Us Your Books, I read Tara Westover's memoir Educated in a whirlwind over the weekend. It was one of my most anticipated books of the year, so even though I was excited to get a free copy from NetGalley (and read it before it even came out!), a little bit of me was also nervous to read it and be disappointed. Luckily, it lived up to expectations; I couldn't put it down.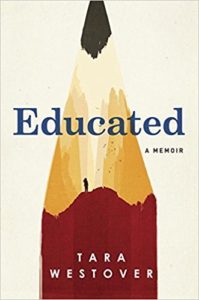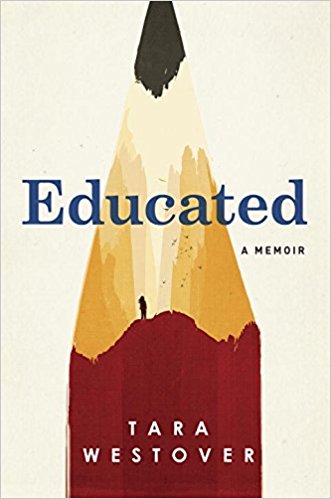 Tara grew up in Idaho, where her parents were determined to be self-sufficient, teaching their children to be prepared for the end of days that were always just around the corner. They canned peaches and stocked up on other necessities, saved for solar panels and built a bomb shelter. The Westovers didn't believe in government-sponsored education and insisted on homeschooling all of their children, though the education they received was more of the hard knocks variety than something akin to reading, writing and 'rithmetic. Perhaps the most terrifying thing about Tara's parents was their refusal to submit to the "Medical Establishment." Every wound or injury - no matter the severity - was treated at home.
Despite growing up in such a stifling environment, Tara was determined to educate herself and live a different life. The ACT was her first standardized test, and through a lot of hard work, she was able to achieve a score good enough to get into college. Tara didn't have an easy childhood, and even after deciding to leave Idaho to pursue an education, she struggled to truly separate herself from the oppression of her life at home. Still, she graduated from BYU magna cum laude and went on to earn a PhD from Cambridge.
Educated is a book that opened my eyes to an oft-unseen way of life. It was an uncomfortable but necessary read. I appreciated Tara's viewpoint and courage in telling her story, and ultimately, it left me inspired.
Tara's family spent a significant amount of time canning fruits and vegetables, and peaches were mentioned often. I found myself wondering, what does one do with so many canned peaches? I decided to make peach cobbler and went in search of a recipe that called for canned rather than fresh peaches (especially since peaches aren't exactly in season in February).
At a glance, this one from OMG Chocolate Recipes seemed easy and also used ingredients I already had around the house. To start, I melted a stick of butter and poured it into an 8x8 glass baking dish.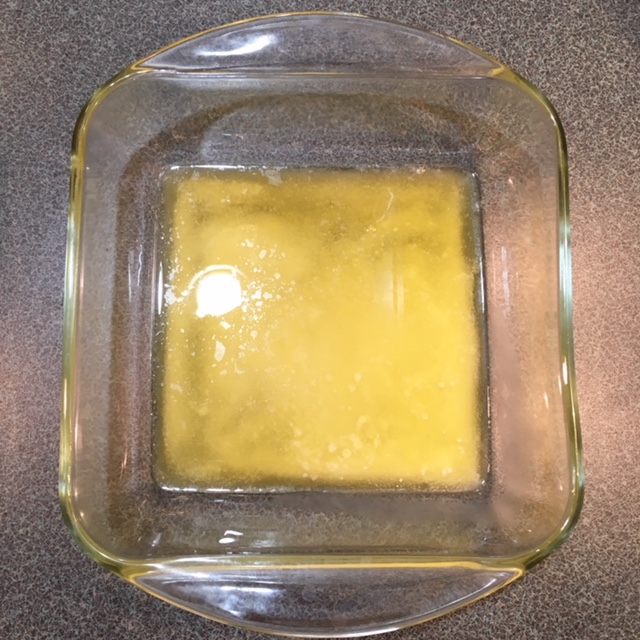 In a medium bowl, I mixed together the batter - combining 1 cup of each of flour, sugar and milk along with a teaspoon of baking powder. I added this batter on top of the melted butter, but did not stir to combine them.
Finally, I added the drained canned peaches (one 15 ounce can) and popped the dish into a 350-degree oven.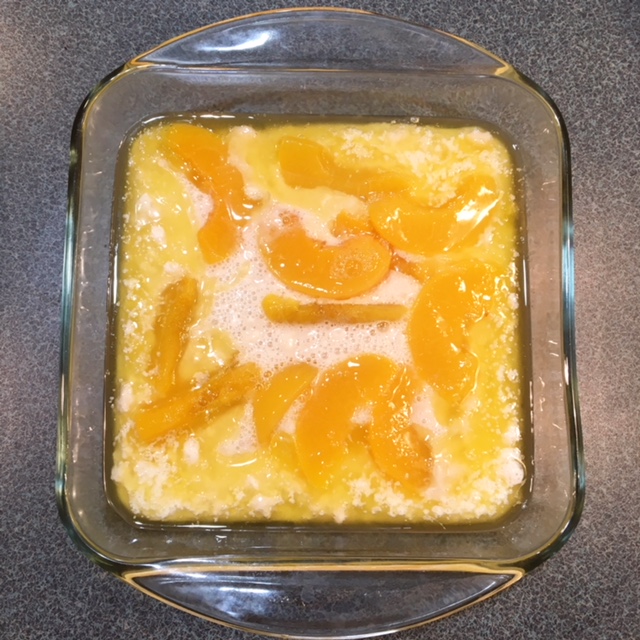 The original recipe called for it to bake for a half hour, but I found that after 30 minutes, it wasn't exactly close to being done. I continued to bake it and check it every 10 minutes, until another half hour had passed. Then, the crust was a much healthier golden brown color and it looked ready to come out of the oven.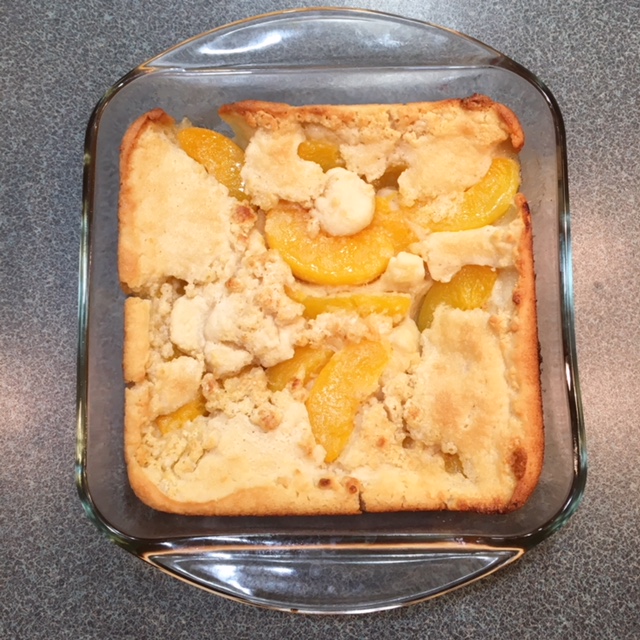 I wish I remembered to pick up some vanilla bean ice cream because it definitely would have benefitted from the creamy, cool addition. If I made it again, I might make a few tweaks. Perhaps add a pinch of salt and a pinch of cinnamon to the batter to amp up the flavor of the pastry itself. I'd also probably double the amount of peaches.   
Still, as-is the recipe was tasty. It certainly makes an easy dessert to whip up on weeknight, and with some ice cream, it'd be a wonderful end to an outdoor meal in the summer.
Peach Cobbler
Ingredients
1/2

cup

melted butter

1

cup

flour

1

cup

granulated sugar

1

cup

milk

1

teaspoon

baking powder

1

15 oz. can

sliced peaches

drained
Instructions
Preheat oven to 350 degrees F.

Pour melted butter into 8x8 baking dish.

Mix flour, sugar, baking powder and milk in a medium bowl to make the batter. Pour the batter over the melted butter - do not stir!

Place the peaches on top of the batter.

Bake for 60 minutes, until golden brown.
Notes
From:
OMG Chocolate Desserts
The original recipe calls for baking for 30 minutes, but mine was nowhere near finished at that time. I continued baking it for an additional 30 minutes, checking for doneness at 10 minute increments.
I received a free digital copy of this book through NetGalley in exchange for an honest review.
This post contains affiliate links. Full disclosure here.