Happy Tuesday, everyone! It's time for another edition of Show Us Your Books, where I briefly recap what I've read since last time, giving you a sneak peek of what I might be reviewing on the blog next. What's really exciting about this month's edition is that there were a lot of books I was really into. It was a good month 🙂 Let's take a quick look!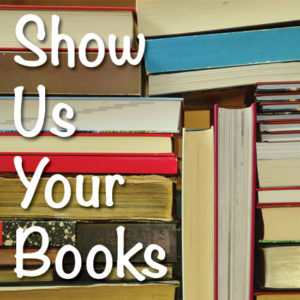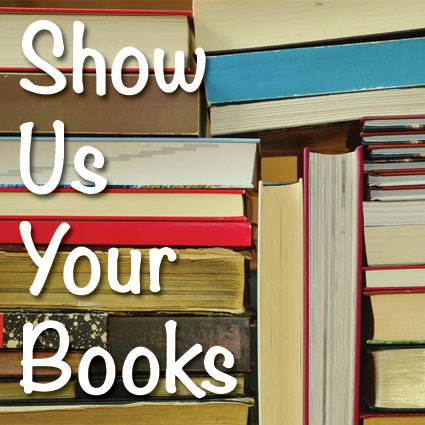 Linkup Guidelines:
This linkup happens the second Tuesday of every month. The next is Tuesday, December 12, 2017.
1. Please visit and comment with both of your hosts, Jana & Steph
2. Please display the button or link back to me and the linkup hosts on your blog post
3. Please visit a few other blogs who've linked up and get some book talk going!
Engrossing Reads
The Rules of Magic - This prequel was one of the books I was really excited about this month. I read and post about Alice Hoffman's Practical Magic in anticipation, and I scooped this one up from the library the first day it was available (thank you, waitlists!). I adored this much more than I thought I would. You can read my review here and check out a delicious recipe for Tipsy Chocolate Cake while you're at it.
The Word Exchange - This debut novel by Alena Graedon combines our dependence on technology and the importance of language in a dystopian way that's truly haunting. We read this for one of my book clubs, and even though we met almost two weeks ago, I still think about it almost every day. Admittedly, it started out a little slow, but just two chapters in and I was hooked. Keep an eye out for my review later this month!
Beasts of Extraordinary Circumstance - I gushed about this book last week, and today it's available to own! My post about Ruth Emmie Lang's novel says a lot, so I encourage you to pop on over and read it here. I adored this imaginative story, and I know you will too. 🙂
They Both Die at the End - Since reading this novel, I've read some mixed reviews, but that doesn't change how I felt about Adam Silvera's young adult dystopian novel. Imagine a world where you knew exactly which day you would die but not how - on the morning of your death, you get a phone call with the warning and are instructed to make the most of it. That's the premise behind this novel, and I devoured it in a single day. Even though the title is basically a spoiler, I appreciated that the ending wasn't what I was expecting.
Passed the Time Just Fine
Turtles All the Way Down - John Green's latest novel (also YA) was released to much fanfare. While I really enjoyed it, it wasn't my favorite this month - it had a lot of stiff competition. I still like The Fault in Our Stars the best of all his work, and I can't resist picking up a new John Green whenever one is released. This book takes on the important topic of mental health, and honestly, it's executed expertly. Definitely worth a read.
Little Fires Everywhere - This is another novel that's been getting a lot of attention since it's recent release. Having enjoyed Celeste Ng's previous book, I was absolutely looking forward to reading this one, which many people have said is better. For me, it was 3 stars (not a bad thing!). I liked getting immersed in the world of Shaker Heights that Ng described, and I thought the characters were very interesting. I just finished it this past weekend, and it's possible that the more I think about it, the more I'll like it. Another one I'd recommend - especially if you like keeping up with the latest in contemporary fiction.
Not Worth It
Nothing - way too many great reads this month! (But here's looking at you, currently reading category…)
Did Not Finish
The Refrigerator Monologues - I was pretty excited about this book's combination of feminism and superheroes. It was pretty short, and I thought I could power through, but I read about 25% of the book and still wasn't feeling it. I had a lot of books I was really looking forward to in the TBR pile, so I just let this one go.
Currently Reading
The Power - I'm trying to save my judgments of this novel until the end, but I'm almost finished - last 100 pages to go! I will say that so far, I'm underwhelmed by Naomi Alderman's dystopia. (Wow, I've read a lot of dystopia this month…) I was expecting amazing things, but I'll admit I've put it down to read a few other books since starting it. I just picked it up again after finishing LFE and I'm determined to finish.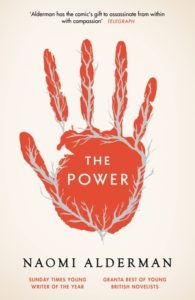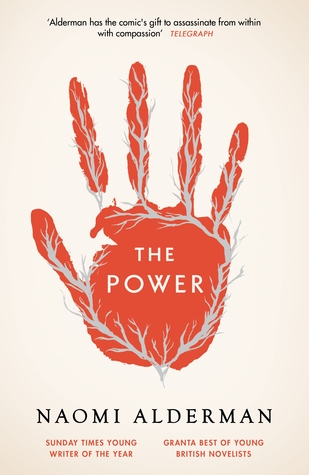 What did you read this month? Which books did you enjoy most? Least? I'd love to hear your recommendations!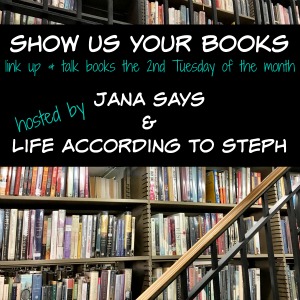 This post contains affiliate links. Full disclosure here.