Wow, the long weekend really threw me off. I thought last night was Sunday and today was Monday, but here we are — already Tuesday, and why this post is just a little bit late this time! But Tuesday means it's time for Show Us Your Books, where I do a quick recap of everything I read over the last month. Get excited because I have some really awesome reads to share, including my first 5-star read of 2020!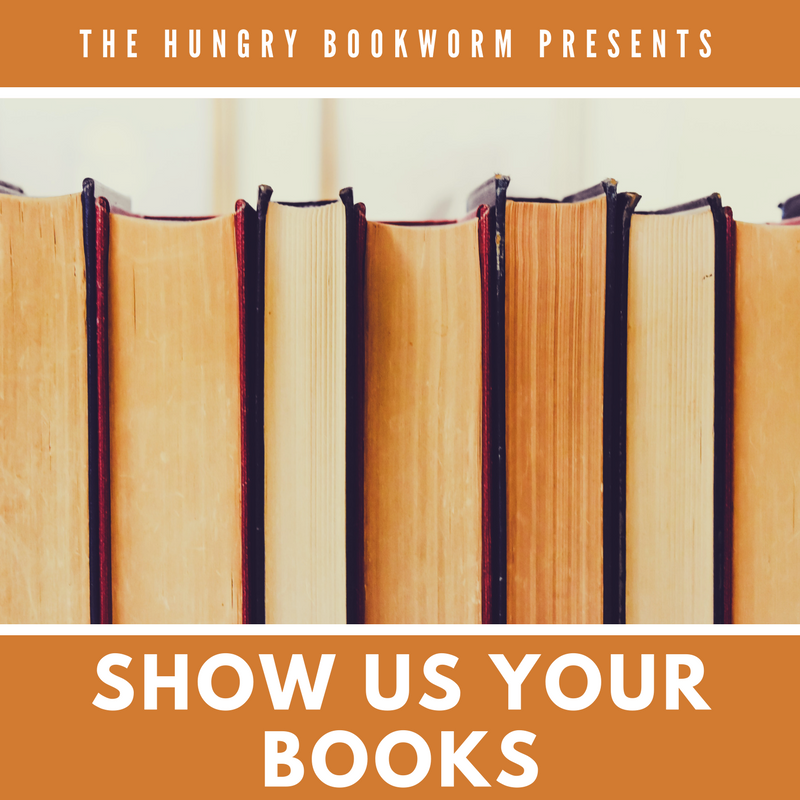 As a reminder: Last Month's Edition & How I Rate Books
5-Star Reads ⭐⭐⭐⭐⭐
The House in the Cerulean Sea by TJ Klune - At its most basic, this novel is about a group of children living in an orphanage on a remote island, and the government employee who is there to determine whether it should remain open or be shut down. But it so much more than that — it's a novel about acceptance and love and home and family. It's a novel about finding yourself. It is truly wonderful and I can't recommend it enough. [full review + recipe]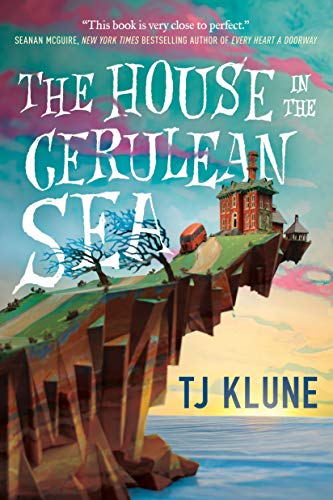 4-Star Reads ⭐⭐⭐⭐
Beartown by Fredrik Backman (4.5) - This is a re-read that I disliked when I first read it. This novel about sports culture in a small hockeytown in Sweden is commonly well-liked, so when we were reading it for our latest book club, I decided to give it another try. As you can tell by the rating, I really liked it this time around. Look out for my review and a book-inspired recipe later this month.  
Stamped: Racism, Antiracism, and You by Ibram X. Kendi and Jason Reynolds - We read this or Stamped from the Beginning for my office's book club, and though I started the longer original first, I ultimately ended up reading this remixed version because it was quicker. It is a look at the history of racism and anti-racism in America and is chock full of historical facts that will probably make you see things differently than you did before. It's written in a really accessible way (and is, in fact, geared towards a YA audience), and while I think it's well-done and an important read, having started with Stamped from the Beginning, I did often feel like I was missing key parts of the story. It did lead to a super thoughtful book club discussion, and everyone agreed these books are a must-read.
The Lions of Fifth Avenue by Fiona Davis - A novel about living in the library! The big branch of the New York Public Library! Honestly that's why I picked this book up and why I really liked it. If you like books about books or are a huge library fan, you'd probably enjoy this one too. Longer review and recipe to come later this month. 
3-Star Reads ⭐⭐⭐
*A House Is a Body by Shruti Swamy - I'm not usually a huge fan of short stories, and this collection is really no different. While I appreciated the author's point of view, I liked some stories and disliked others. In most of them I felt disconnected from the characters. I wrote a longer review here, if you're interested.
The Year of the Witching by Alexis Henderson - I read this as a buddy read, and I'm really glad I did because there was a lot to talk about. This is not the kind of book I usually read, and the description that got me to pick it up honestly was pretty misleading. I thought this would be like Handmaid's Tale meets the Salem witch trials, but it wasn't. It was actually a pretty gory and creepy supernatural thriller for the first half, which neither I nor my buddy read partner loved. The characters were a bit one-note, and the whole story felt pretty unbalanced — the feminist aspects seemed more like an afterthought to the over-the-top grotesque scenes in the first half and then sort of hit you over the head towards the end.
Did Not Finish
Stamped From the Beginning by Ibram X. Kendi - As I mentioned above, I started this one but put it down in favor of the remix in the interest of time. (There was no way I was getting through 500+ pages of dense history no matter how interested in it I was.) That being said, I still have my copy and may get back to it. It really is eye-opening and I learned a lot just in the 80 or so pages I read; I have literally never used so many post-it flags in my entire life.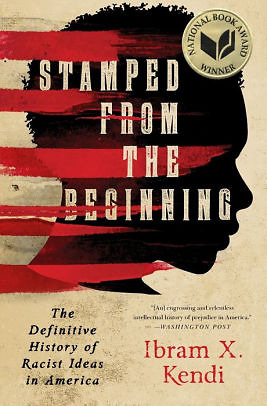 Currently Reading ????
The Vanishing Half by Brit Bennett - I loved Brit Bennett's The Mothers and I have been highly anticipating this follow-up ever since I heard about it. Buddy-reading with Deanna, and we're about halfway through. Loving it so far. More to come!
Afterland by Lauren Beukes - I've read two of Lauren Beukes previous novels and really love her writing. This novel about a dystopian world where most men have died due to a pandemic disease is right up my alley, even more so because it's about a fierce mom doing everything she can to protect her son in this new world. Also about halfway on this one and really into it.
Plus, coming up on Kids Edition this Saturday: Dr. Seuss' ABC + Chocolate Donuts
I'd love to hear what you've read and loved lately! Please share in the comments, and if you're interested, the linkup information is below:
Linkup Guidelines:
This linkup happens the second Tuesday of every month. The next is October 13.
1. Please visit and comment with both of your hosts, Jana & Steph
2. Please display the button or link back to me and the linkup hosts on your blog post.
3. Please visit a few other blogs who've linked up and get some book talk going!
---
*I received a free digital copy of this book from NetGalley in exchange for an honest review.
This post contains affiliate links. This does not increase the price you pay, but I may receive a small commission for any products you choose to buy. Purchases made through affiliate links help to cover my blogging costs. Thank you for helping to support The Hungry Bookworm! Full disclosure here.