For those of you who read my recent Top Ten Tuesday, where I covered books I'm thankful for, you'll recognize today's title. Alena Graedon's debut novel is a dystopia called The Word Exchange. It had been on my TBR list for a little while now, but I forget how it got there. I remember adding it to the consideration set for our office's Diversity Book Club when we were selecting from various dystopias one month. It didn't win then, and honestly, it may have taken me a lot longer to get to it if not for my good friend Deanna suggesting it for our most recent book club meeting (outside of work).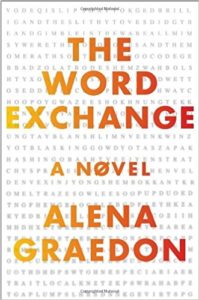 Though I ended up loving The Word Exchange, it wasn't an instant hit for me. I struggled a bit through the first couple of chapters; I even warned our book club to get started sooner rather than later and break out the dictionary. The language was complicated (purposefully, I found out later) and those chapters were dense. But, after about 50 pages or so, I began getting into the story and was suddenly hooked.
Graedon describes a near-future where the death of print has happened and handheld devices are taking over society. Furthermore, people begin to rely on something called The Word Exchange, where people makeup definitions and words in a sort of online marketplace. Anana works with her father at the North American Dictionary of the English Language, and when he goes missing, she finds herself in a world where language is quickly losing meaning. She enlists her bookish coworker Bart in the search for her father and answers - trying to avoid contracting the rapidly spreading "word flu" all the while.
The combination of the importance of language and our reliance on technology was done quite skillfully, in a way that still haunts me whenever the novel comes to mind. I've tried to be more conscious of my use of technology - particularly my cell phone and social media - since finishing this book. Not that any of it is bad in and of itself, just that it's important to me to not become dependent on these, particularly as a way of passing time. As I learned over the recent Thanksgiving Readathon, putting down my phone gives me a lot more time to focus on something more worthwhile - like spending time with family or reading.
Anana's father's favorite fruit is a pineapple, and if you're wondering why I know that, it's actually a bit of thing throughout the book. Anana's name, in fact, means pineapple when an s is added to the end. I knew almost immediately they would be a huge part of what I made to go along with the book. If I'm remembering correctly, pineapple upside-down cake was his favorite dessert. I decided to make it in mini form, thinking that would be easier. (In the end, I don't think that's the case.)
It was really important to me to find a recipe that used the rings rather than the chunks, and so after a bit of research, I found this one from Baker by Nature. I started the whole process by ordering some jumbo muffin tins from Amazon - the jumbo ones are required so that the pineapple rings can fit in the bottom.
They arrived in time for me to make the mini cakes for our book club meeting, so I got to work the night before. I preheated the oven and greased the jumbo tins.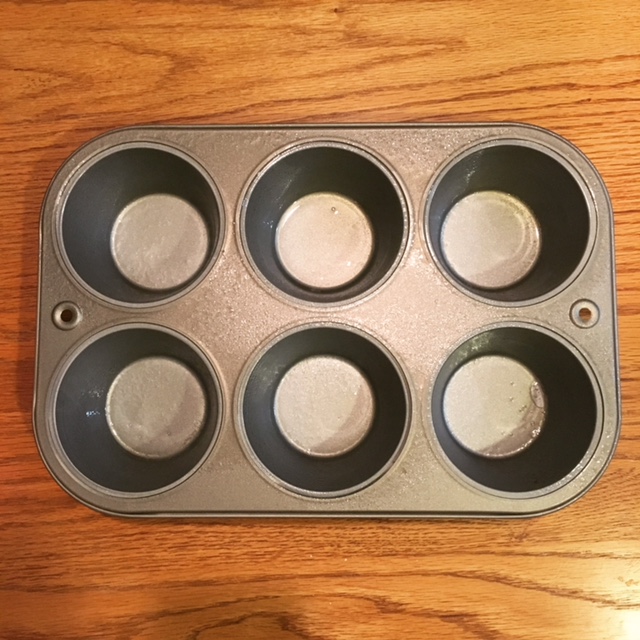 Then I mixed together the cake batter. I combined the eggs with the sugars and rum, beating until smooth. To that I added the pineapple juice, just stirring it in. Separately, I sifted together the dry ingredients, and then added them into the wet ingredients, whisking until just combined.
In a small saucepan, I made the topping for the cakes. I melted butter and then added brown sugar, rum and salt, stirring while it cooked.
I added the topping to the bottom of the jumbo tins (because they'll be flipped upside-down later!) to start.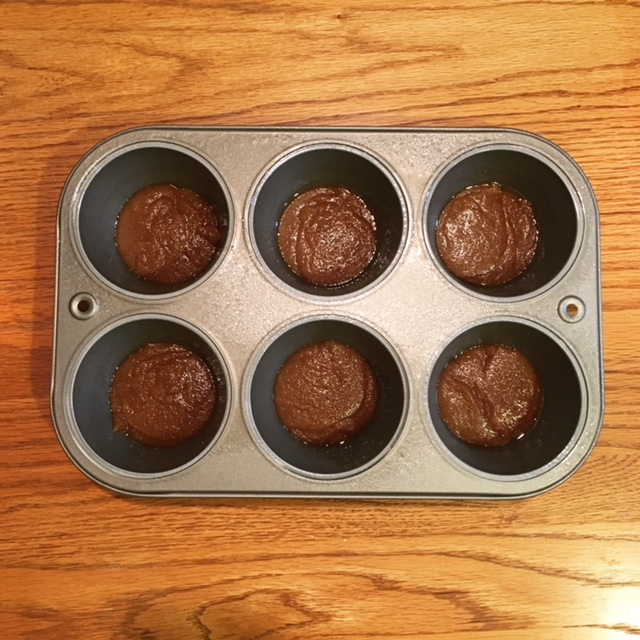 Then, I added in the pineapple rings on top of that, with a maraschino cherry in the middle of each.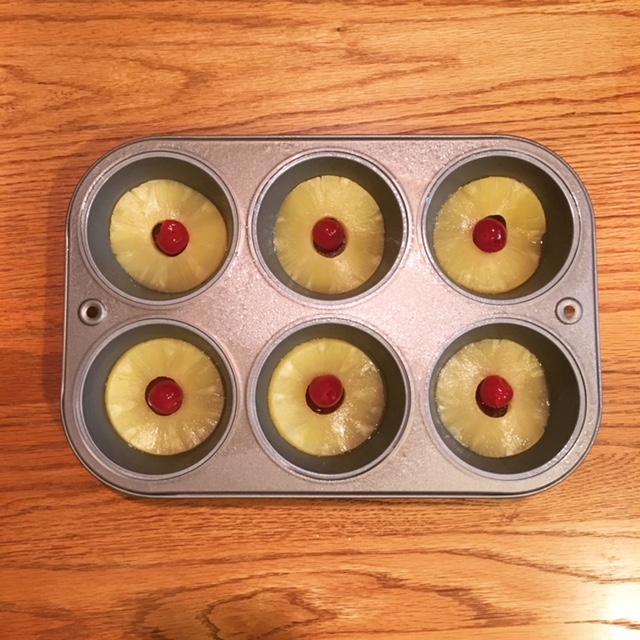 Finally, I added the cake batter, filling them roughly ¾ of the way full.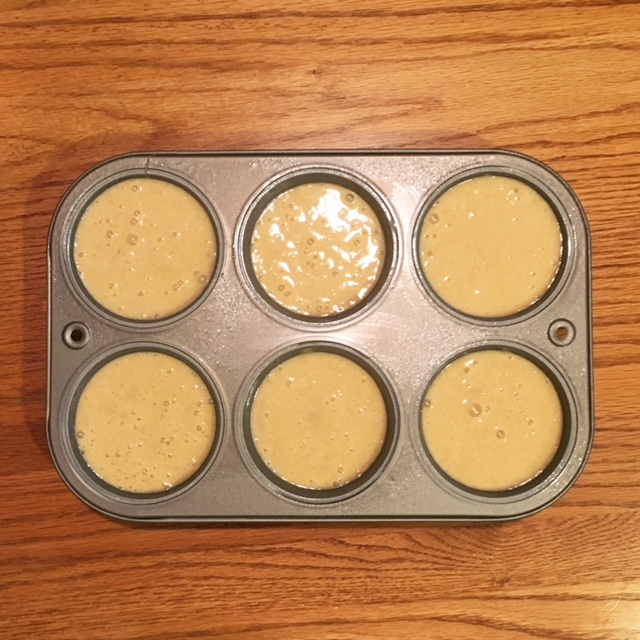 I baked the cakes for about 20 minutes and then pulled them out of the oven to cool.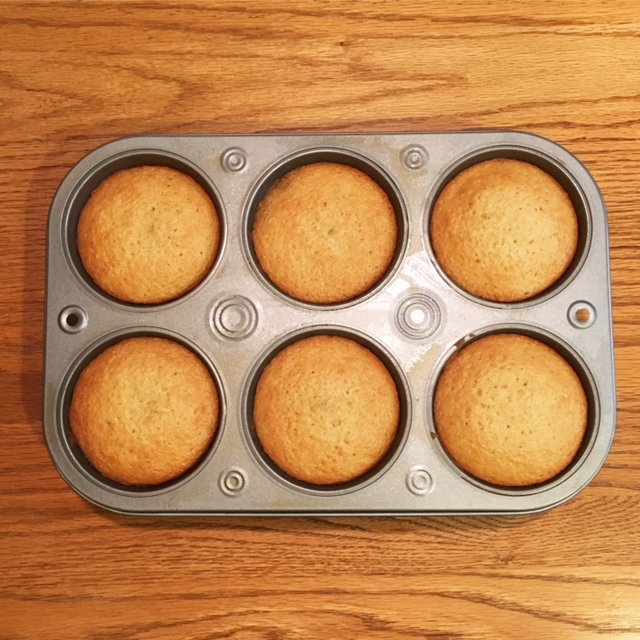 They cooled in the pan for 5 minutes before it was time to turn them out to cool on a rack. I want to caution you to be very careful when flipping your pans. If you have two tins of 6 cakes each, please do them individually and not at the same time - even if you think you can manage it. The topping is VERY hot and still ooey gooey, which I can tell you from personal experience makes a huge mess if something goes awry and it happens to get all over the kitchen.
It is important to place the cooling rack within a baking pan with a lip. Place that upside down on top of the muffin tin and then quickly and carefully flip that over so that the pan and cooling rack are on the bottom. Repeat with the other rack/pan/muffin tin.
I hadn't had pineapple upside-down cake before, and I was pleasantly surprised at how much I liked it. Anana's dad was onto something!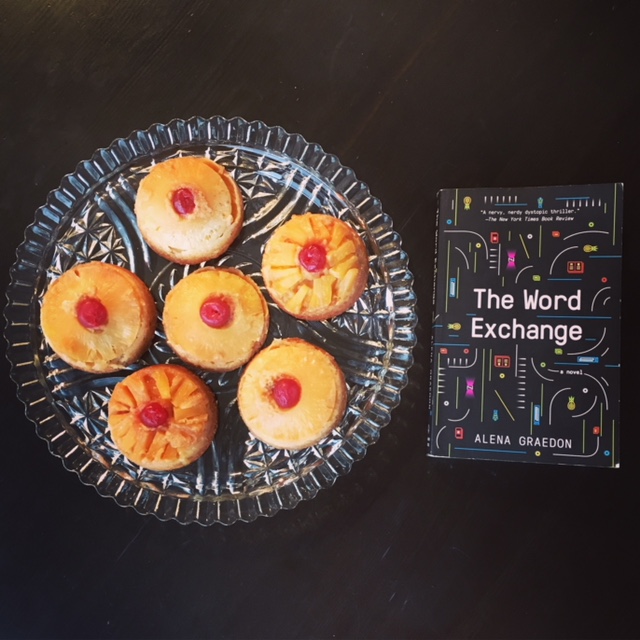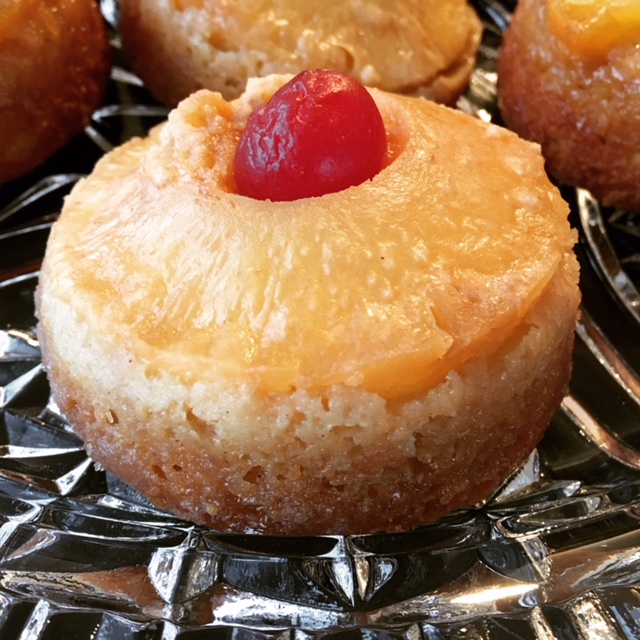 Mini Pineapple Upside-Down Cakes
Ingredients
4 large eggs, at room temperature
1¼ cups granulated sugar
¼ cup dark brown sugar, packed
½ cup pineapple juice
2 teaspoons rum (or pure vanilla extract)
1½ cups all purpose flour
2¼ teaspoons baking powder
½ teaspoon cinnamon
¼ teaspoon salt
2 tablespoons cornstarch
6 tablespoons unsalted butter
1½ cups dark brown sugar (packed)
1 teaspoon rum (or vanilla extract)
⅛ teaspoon salt
12 pineapple rings
12 maraschino cherries
Directions
Preheat oven to 350 degrees (F). Generously spray a 12-mold jumbo muffin tin with non-stick cooking spray; set aside.
Crack the eggs into a large mixing bowl; whisk smooth. Add in the granulated sugar, brown sugar, and rum (or vanilla), and beat smooth. Stir in pineapple juice and set aside.
In a separate bowl, sift together the flour, baking powder, cinnamon, salt, and cornstarch. Gradually add the dry ingredients into the wet ingredients and whisk until just combined. Be sure not to over mix here! Set mixture aside while you make the topping.
For the topping: In a small sauce pan, melt the butter over medium heat. Add in the brown sugar, rum, and salt, and cook for 1 minute, whisking constantly. Remove from heat.
Spoon 2 tablespoons of the topping mixture into the bottom of each muffin tin; place a pineapple ring on top, then place a cherry in the middle of each pineapple ring. Divide the cake batter evenly among the prepared tins, fill each muffin tin 3/4 of the way full.
Bake for 20-22 minutes, or until the tops are puffed and golden brown, and a toothpick inserted in the center of the cake comes out clean.
Remove from the oven and cool in pan for 5 minutes. Gently run a knife around the edge of each cake to help loosen any stuck bits, then gently place a wire cooling rack on top and quickly flip over. You will want to place the cooling rack on a large sheet pan before doing this, to help make it less messy. Serve cakes warm or at room temperature.
From:
Baker by Nature
Recipe Notes: Rum may be substituted with pure vanilla extract. Cakes are best eaten the day they are made, but may be stored in the fridge, in an airtight container, or on a plate covered tightly with plastic wrap, for up to 3 days.