I'm happy to report that I definitely feel back on track with my reading and was able to finish six books over the last month, including one re-read (a real rarity)! I have quite a few have-to-read books coming up — complete with deadlines — so I'm glad things are moving along nicely.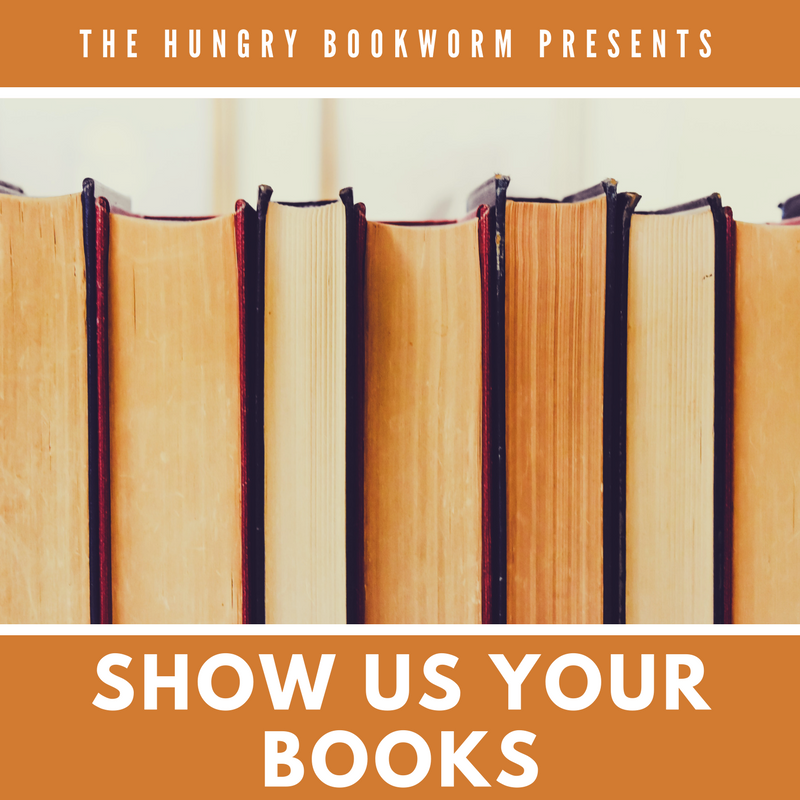 Linkup Guidelines:
This linkup happens the second Tuesday of every month. The next is September 10.
1. Please visit and comment with both of your hosts, Jana & Steph
2. Please display the button or link back to me and the linkup hosts on your blog post.
3. Please visit a few other blogs who've linked up and get some book talk going!
Last Month's Edition & What My Ratings Mean
Here's a look at what I read last month and what I'm reading right now:
4-Star Reads ⭐⭐⭐⭐
Queenie by Candice Carty-Williams — I cycled through a lot of feelings when I read this one. I went from hating the main character (or maybe more questioning all of her life choices) to rooting for her. I thought it was thought-provoking, and a much-needed voice. [full review + recipe]
Station Eleven by Emily St. John — I first read this novel around when it first came out. I think it was before I knew I loved dystopias / post-apocalyptic stories, but I must've really enjoyed it, because my Goodreads shows I gave it 4 stars. Well, it was a recent pick for my local book club, and I decided to give it another try (mostly because I already had a copy, but also because one of my reading goals was to attempt to re-read more, and I'm failing terribly at it). I'm so glad I did! Emily St. John's writing is absolutely mesmerizing, and the story was well-crafted.
**America for Beginners by Leah Franqui — Franqui's story is about an Indian widow who takes a tour of the United States with a Bangladeshi tour guide and a young American companion. I just finished America over the weekend, and while I'm still working on my full thoughts and review, I really enjoyed it.
*If You Want To Make God Laugh by Bianca Marais (3.5) — This novel about three women in post-apartheid South Africa was a slow burn for me. Though I wasn't immediately won over, by about a third of the way into the novel, I was fully immersed in the story and invested in the characters. I, of course, loved that it features three strong females with unique stories. Worth noting that it definitely doesn't shy away from tough topics, including but not limited to: sexual assault, racism, AIDS and economic inequality.
3-Star Reads ⭐⭐⭐
Unmarriageable by Soniah Kamal — I read this Pride and Prejudice retelling (I think my first retelling ever?) for my Long Distance Reading Challenge with Deanna, and it was really solid. Some of it was maybe too on-the-nose, but it did help for people who haven't read/watched the Austen story in a while. There was no guessing who was who and what was what. I loved the author's note in the back; it really shared her love of the story and why she decided to bring her perspective to it.
The Magician's Assistant by Ann Patchett — I read this recently for book club and once again really enjoyed Patchett's writing style. She tells the unique story of a magician's widow (formerly his assistant) as she comes to know his estranged family and learns more about his past.
Currently Reading ????
My Brilliant Friend by Elena Ferrante — I'm not terribly far into this one yet, but I've heard amazing things. I picked it as a book about female friendship for the Long Distance Reading Challenge. Mostly just hoping I get a grip on all of the character names… lot to keep track of!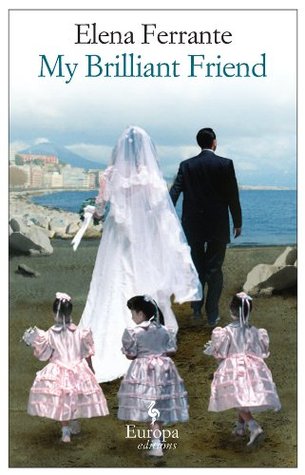 _______________
*I received a free digital copy of this book from NetGalley in exchange for an honest review.
**I received a free copy of this book from TLC Book Tours in exchange for an honest review (to be featured on Literary Quicksand).
This post contains affiliate links. This does not increase the price you pay, but I may receive a small commission for any products you choose to buy. Purchases made through affiliate links help to cover my blogging costs. Thank you for helping to support The Hungry Bookworm! Full disclosure here.