I excitedly picked Candice Carty-Williams' Queenie as my Book of the Month in March, but since life gets in the way, I didn't get a chance to read it until recently. I was so looking forward to it that I chose it as a part of a reading challenge I'm doing with Deanna (who you'll remember from Gilmore week) now that she's moved away. It fit perfectly in the "book with a one word title" category.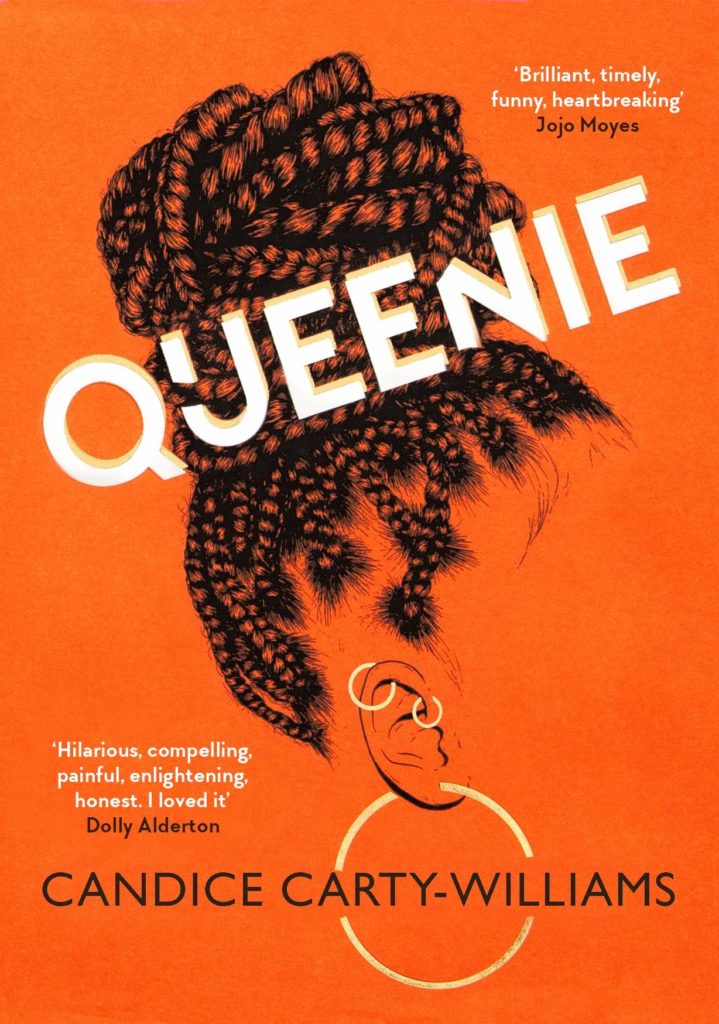 Queenie is a 25-year-old Jamaican British woman living in London, where she works at a newspaper. After a recent breakup with her long-term white boyfriend, she's struggling to cope in a healthy way. She can't concentrate on her job, and her "getting back out there" has disastrous results. 
Though the blurb compares it to Bridget Jones, I have to say I'm not sure that works. Queenie's story isn't a romantic comedy. It's achingly realistic and at times hopeless and frustrating (for her, her friends and even for the reader). I found myself yelling at her for the first half of the book, and when she finally starts figuring it out, rooting for her in the second half. Queenie's story is messy and difficult, but it's full of truth. In the end, it's hopeful. 
Carty-Williams doesn't just tackle Queenie's life, she shines a light on bigger issues as well. The story is inclusive, feminist and sex positive. There is honestly so much to dive into; I think it would make an excellent discussion for a book club (especially a younger book club). 
If you choose to tackle it for your book club, you may want to consider baking a "Jamaican bun." It's a nostalgic food Queenie turns to in a moment of despair. Having never heard of it before, I assumed it was some sort of donut-y baked good (like I'd discovered before in a British novel). 
When I looked it up, however, I discovered that it's more of a spice cake. It can also be called a Jamaican Spice Bun, sometimes an Easter Bun. It's often served with cheese. (Some more about it here.) I didn't eat it with cheese—though I definitely should now that I'm remembering that part—but I found it to be delicious on its own. Thankfully, it's also quite easy to make.
First, I assembled my wet ingredients, including brown and granulated sugar, honey, molasses, vanilla, melted butter and Guinness, and mixed those together.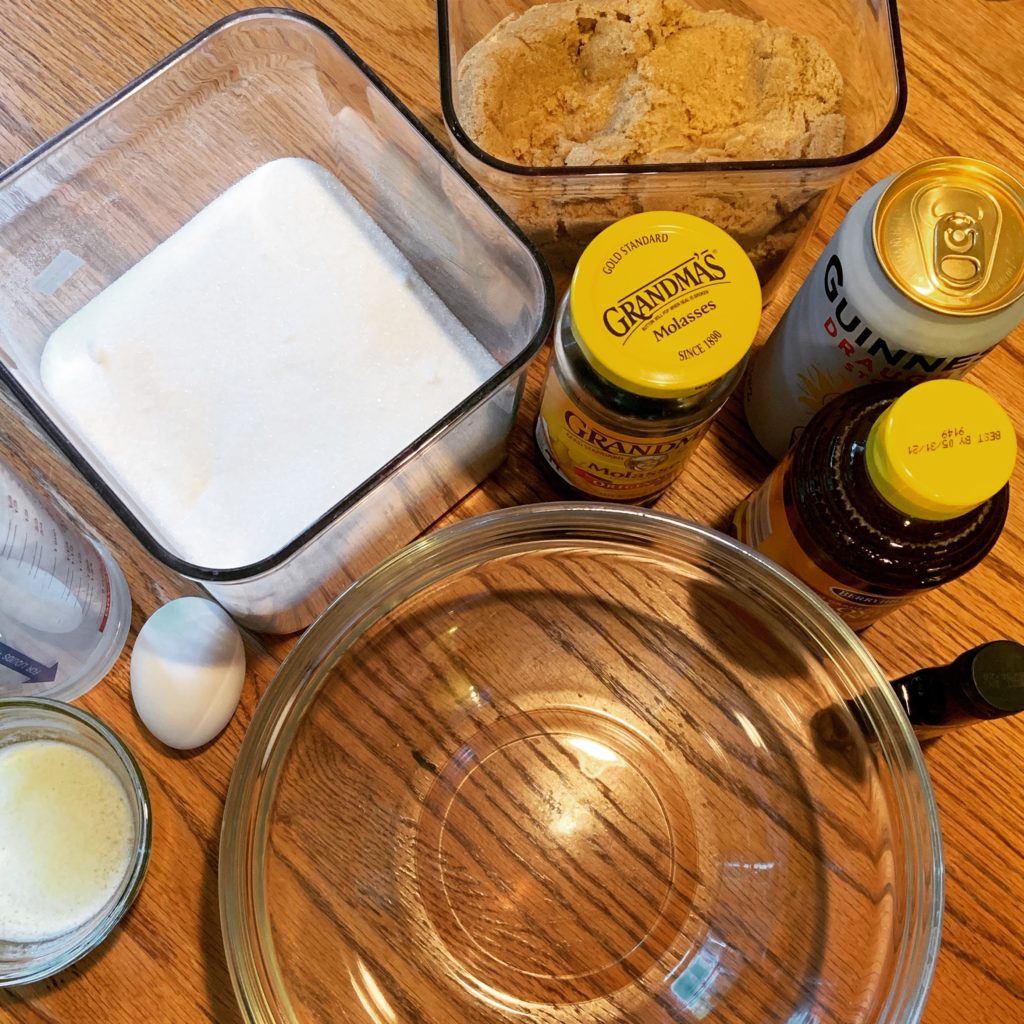 Then, I gathered my dry ingredients—flour, baking powder, salt, and cinnamon, allspice and nutmeg.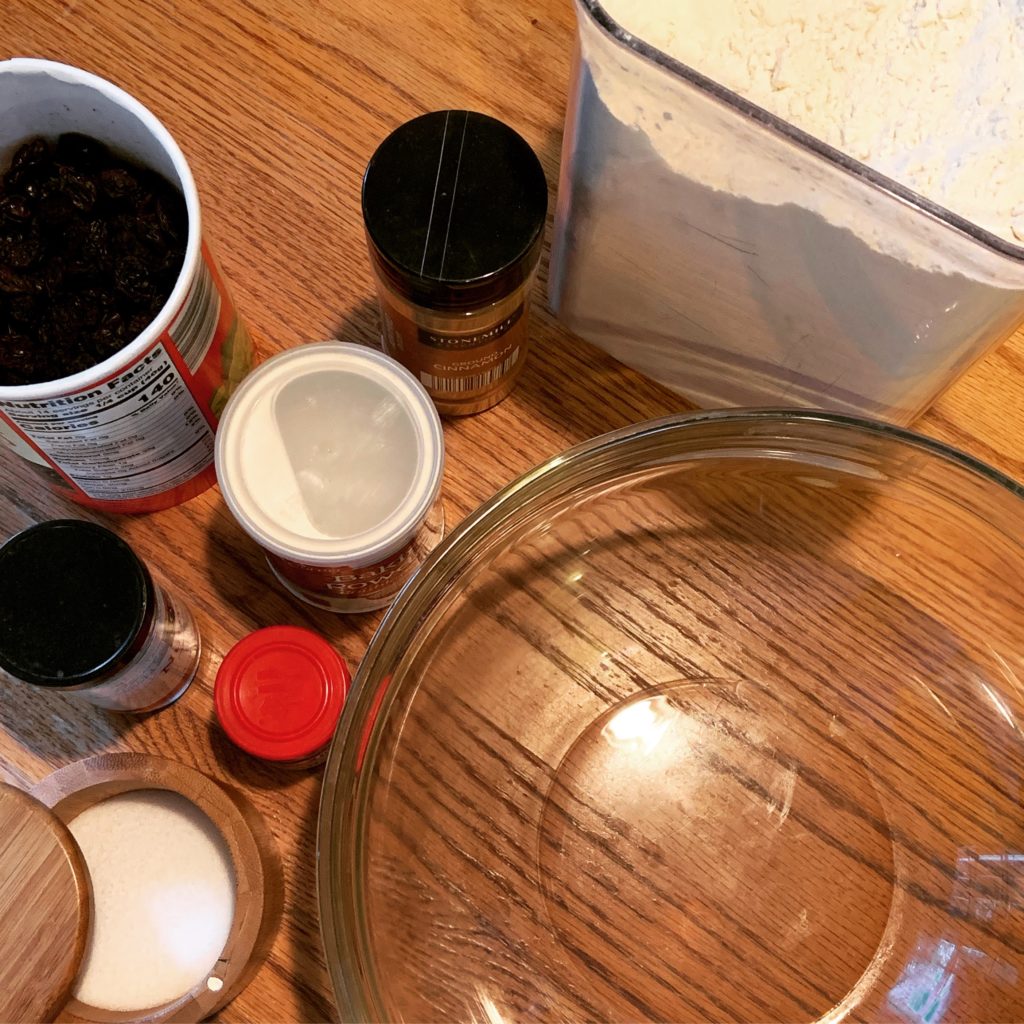 I mixed those together and added the dried fruits (I used both cherries and raisins, since I had them each on-hand), giving it a quick stir to coat the fruit. This helps it stay suspended in the bread while it bakes, so the fruit doesn't all sink to the bottom. 
I added the wet ingredients into the dry and mixed them together with a spatula, being careful to mix it well but not to overmix. Then, I poured the mixture into a greased loaf pan.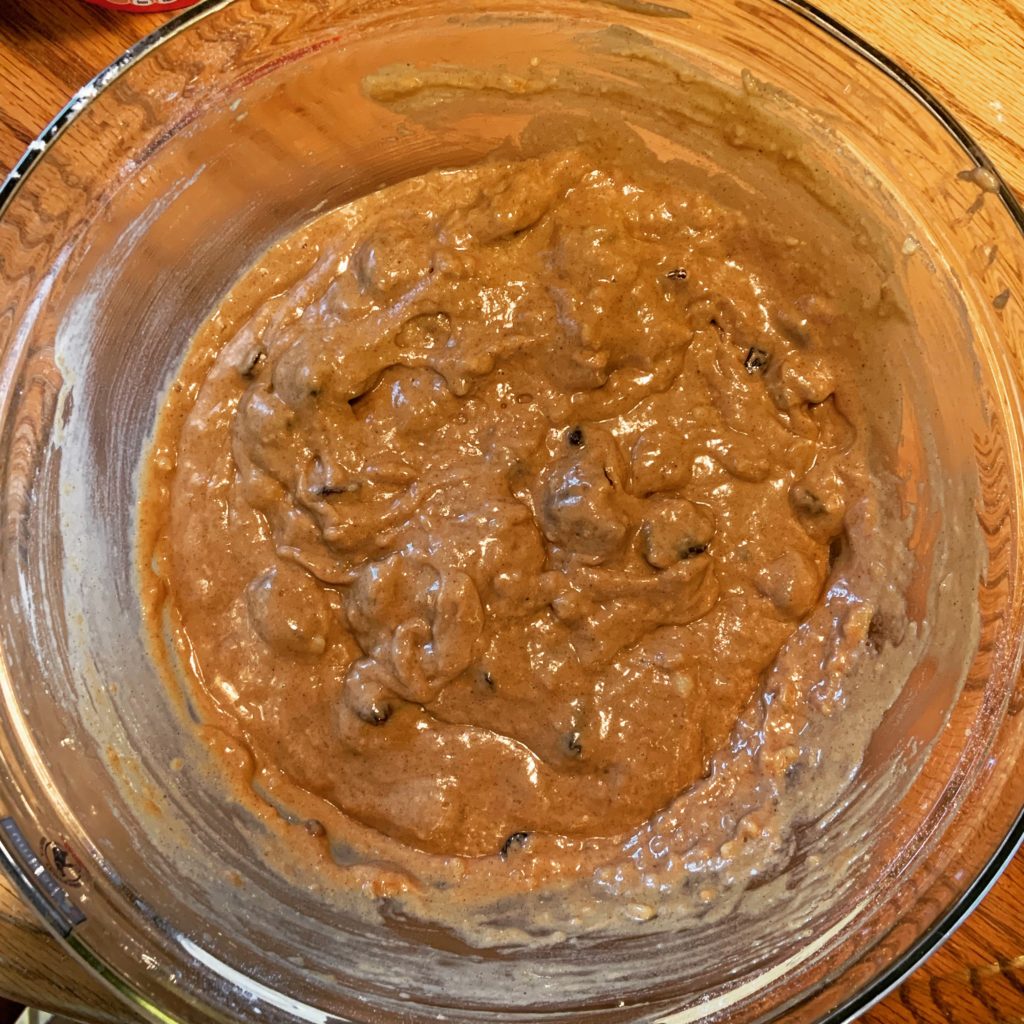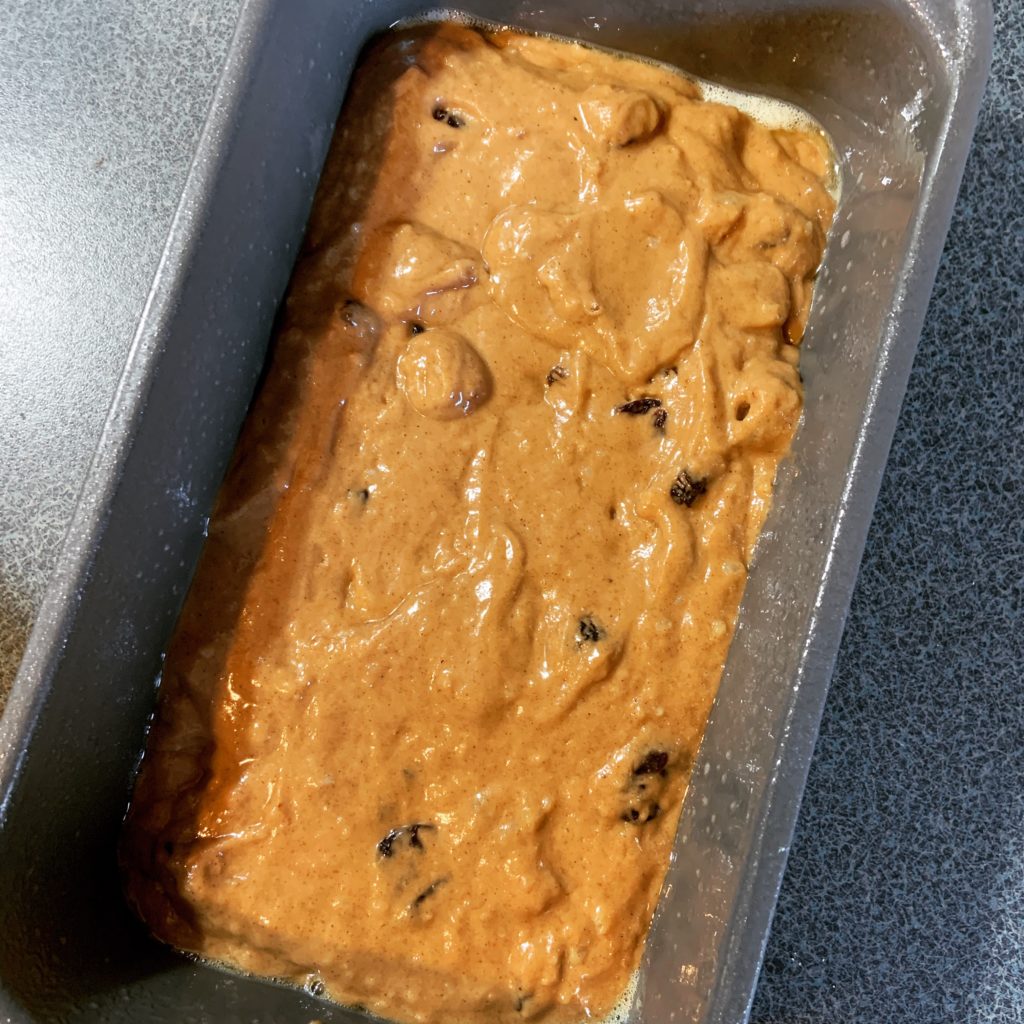 I let it bake in a 350-degree oven for an hour, before checking to see if it was done. I didn't need to bake it any longer than that, but the original recipe says it may require up to 75 minutes.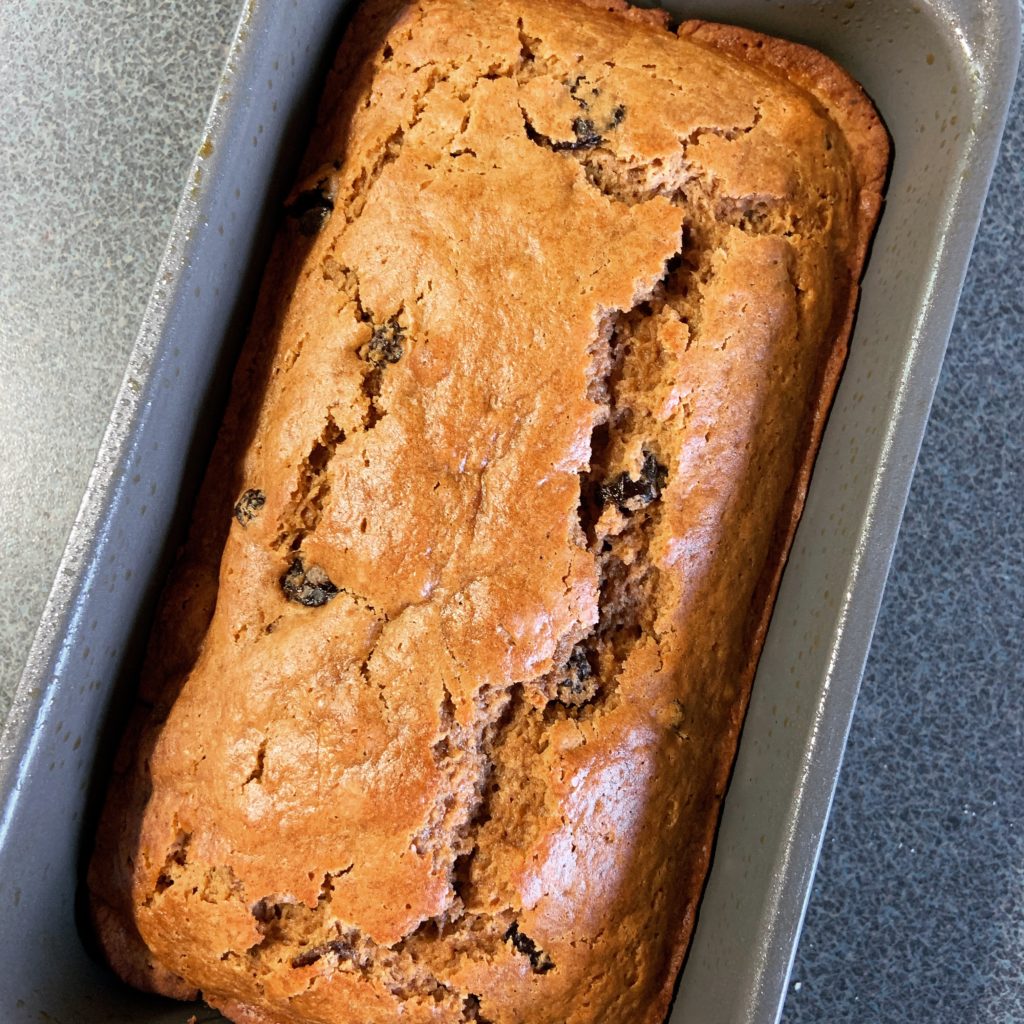 I let it cool for just a bit in the pan before turning it out to cool on a cooling rack, where I let it cool completely. Then, I sliced it for serving.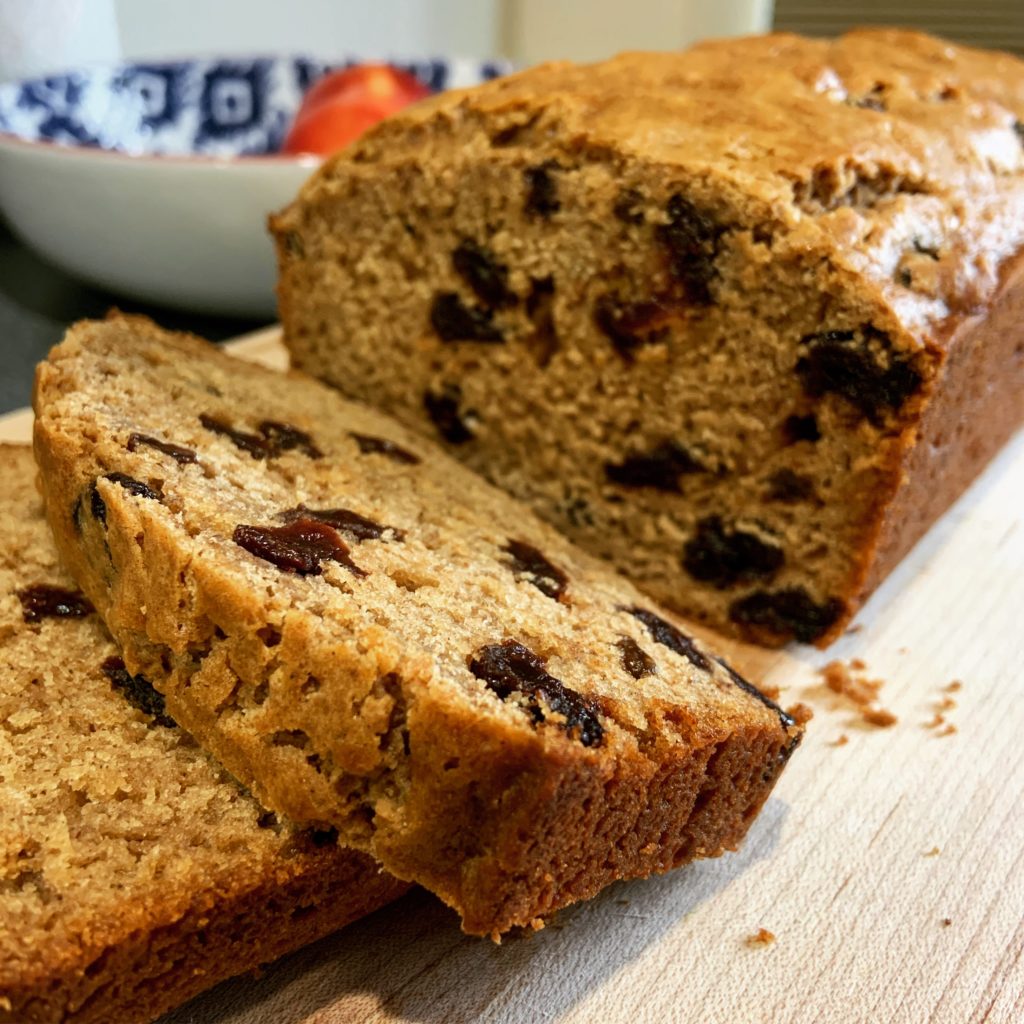 As I mentioned, it can be enjoyed with cheese (though I forgot at the time), but it's also good on its own.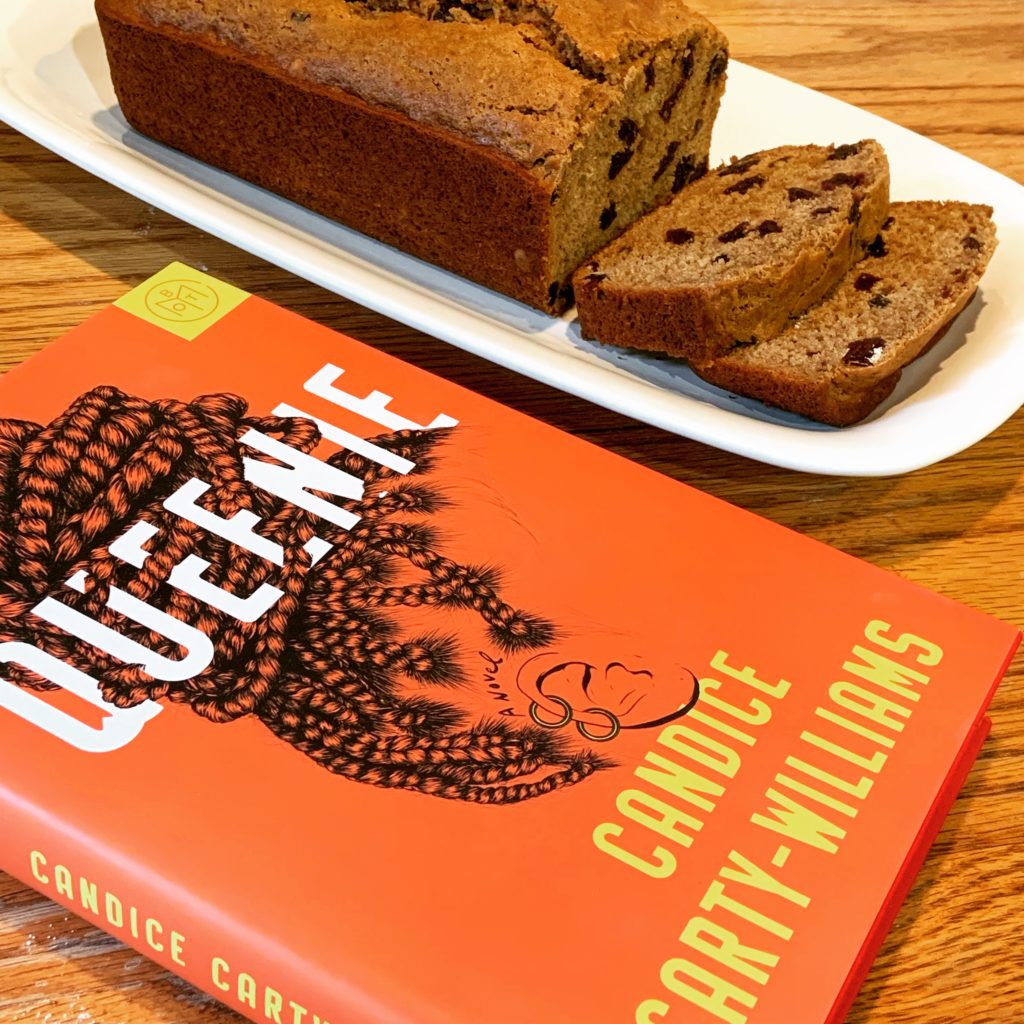 Jamaican Bun
Ingredients
¼

cup

brown sugar

¼

cup

granulated sugar

¼

cup

honey

½

tablespoon

molasses

1

teaspoon

vanilla

4

tablespoons

melted butter

1

cup

Guinness Stout

1

egg

1

cup

dried fruits

such as cherries and/or raisins

2

cups

all purpose flour

2

teaspoons

baking powder

½

teaspoon

salt

1

tablespoon

+ ¼ teaspoon cinnamon

½

teaspoon

allspice

¼

teaspoon

nutmeg

1

cup

cherries

optional to top bun
Instructions
Preheat oven to 350 degrees. Grease a loaf pan with baking spray; set aside.

In a medium bowl, whisk together the following ingredients: brown sugar, granulated sugar, honey, browning, Molasses, vanilla, melted butter Guinness Stout and egg.

In another bowl combine flour, baking powder, nutmeg, cinnamon, allspice and salt, lightly mix. Add the dried fruits.

Pour wet ingredients into dry ingredients and stir with a spatula until thoroughly combined. (Do not overmix.) Scrape down sides.

Pour mixture into prepared loaf pan, add cherries on top if desired – bake for about 60-75 minutes or until a tooth inserted comes out clean.

Allow to cool for 10-15 minutes in the pan before turning out and cooling on a rack. Let it cool completely before slicing.
_______________
This post contains affiliate links. This does not increase the price you pay, but I may receive a small commission for any products you choose to buy. Purchases made through affiliate links help to cover my blogging costs. Thank you for helping to support The Hungry Bookworm! Full disclosure here.