Valencia and Valentine is a contemporary fiction debut from Suzy Krause that came out just a few days ago. The novel is described as quirky and charming and perfect for fans of Maria Semple, Graeme Simsion, Fredrik Backman and even Gail Honeyman — all of whom I've enjoyed. Naturally, with those comparisons, I was excited to have the opportunity to join the blog tour hosted by TLC Book Tours!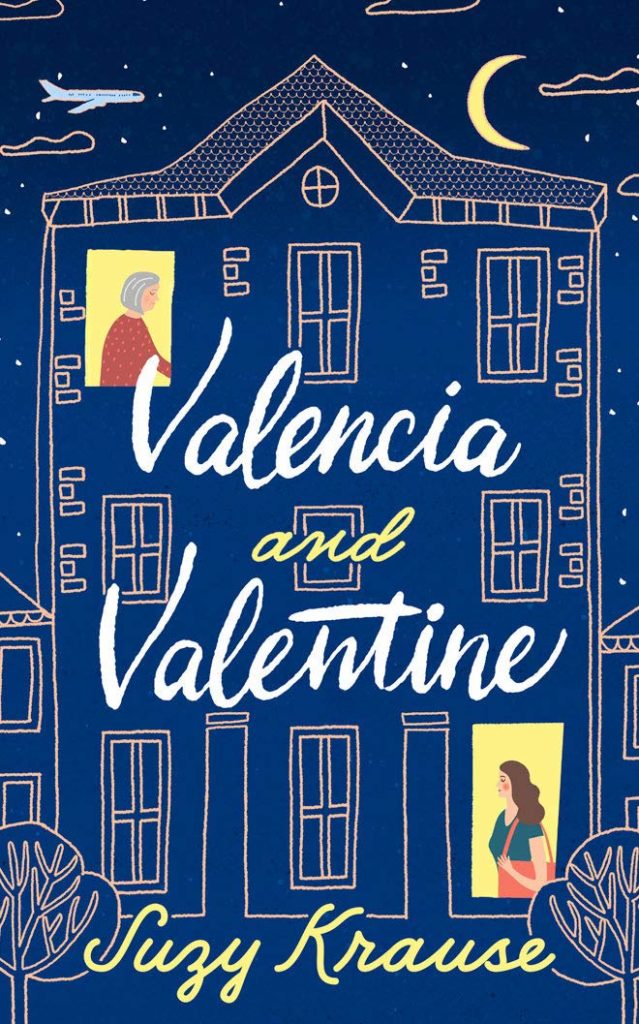 Like some of the blurbs suggest, Valencia proves to be quite similar to Eleanor Oliphant. She is a debt collector (like the author herself) with few friends and crippling OCD. She is about to turn 35 and is trying to work up the courage to face her fear of flying, to pursue what she thinks may be true love. Meanwhile — in semi-alternating chapters — Mrs. Valentine is an elderly woman living alone, happy whenever she has some company. This includes the new cleaning lady, to whom she shares the story of her husband, Mr. Valentine, before he suddenly disappearing decades ago.  

I didn't connect to the characters as much as I connected to Eleanor (perhaps it was the dual perspectives), but I thought that the story was well-crafted and certainly worthwhile. It could definitely make an interesting book club discussion. For the subject matter, it's still quite light.

Though there wasn't much food in the story, one funny analogy Valencia made stood out to me: She said that holding hands reminded her of swimming in a pool full of butterscotch ice cream — it seemed like a wonderful idea, but in reality, it would be horrible. It would be sticky and you'd swallow too much and it might be too hard to float (so you could sink and die). I couldn't stop thinking about it, and in the end, thought it would make the perfect pairing. It was without a doubt the most memorable food mention in the whole novel!

I found a recipe from Smitten Kitchen, a food blog I'm a huge fan of, and luckily, had most of the ingredients on hand. Plus, it'd been a while since I made ice cream and with summer weather (slowly but surely) arriving, I was looking forward to another homemade batch!

First, I melted the butter and brown sugar in a small saucepan.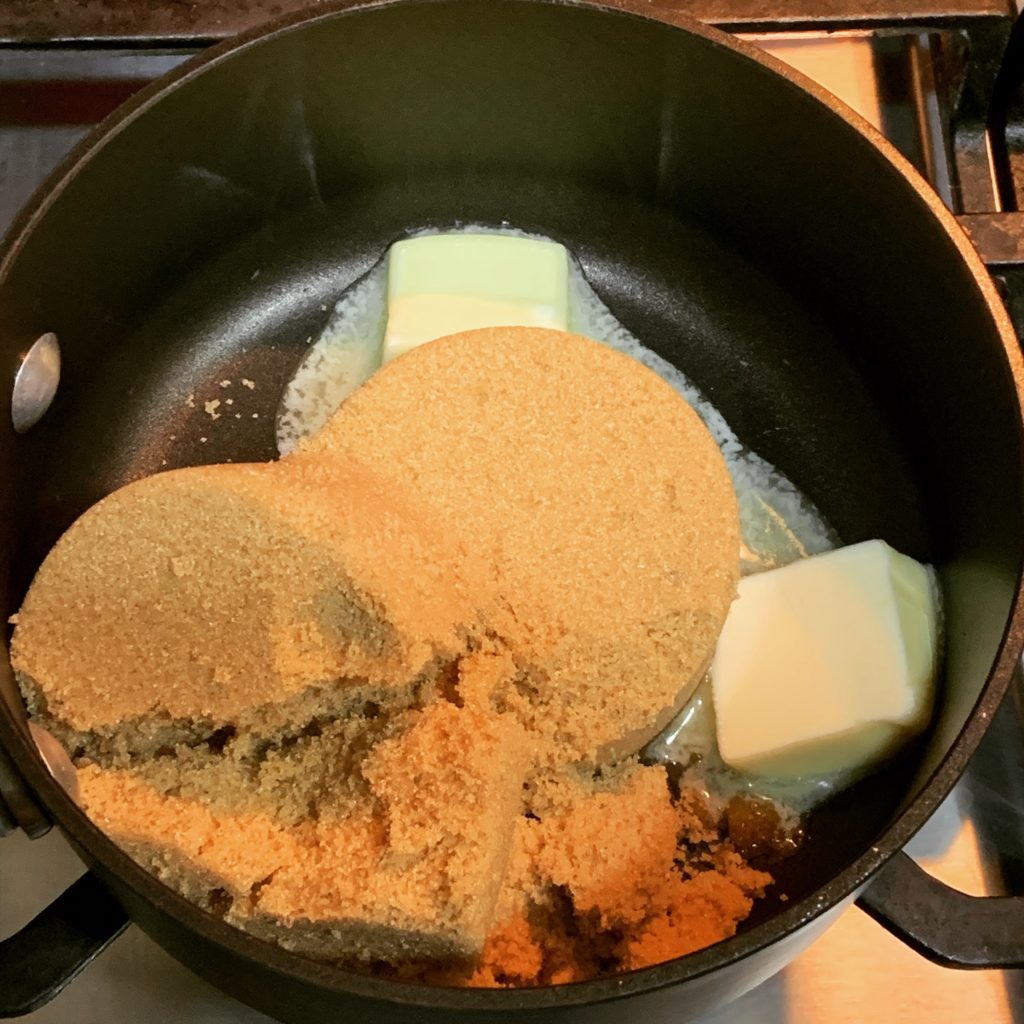 Once the sugar was dissolved and butter melted and the mixture was bubbly, I whisked in some whipping cream until the whole thing was smooth. Finally, I removed it from the heat and added vanilla extract (I didn't use the optional bourbon).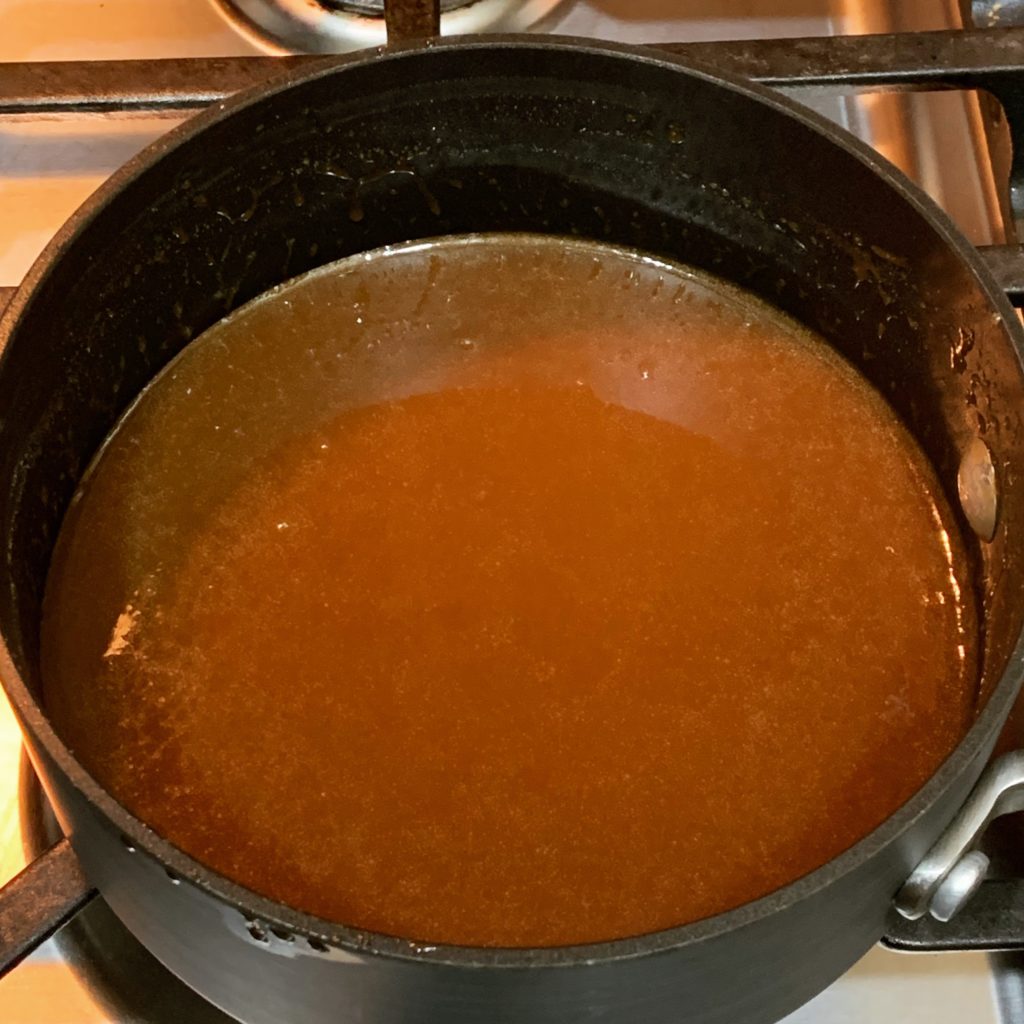 In a larger saucepan, I heated half-and-half and the rest of the whipping cream to a simmer while I separated 6 eggs. Then, I whisked some of the warm cream mixture into the eggs, slowly until the eggs were well-tempered. I poured the egg/cream mixture into the saucepan, stirring over low heat until it thickened slightly, about 4 minutes.

The original recipe recommends straining the custard mixture into a bowl and then mixing in the butterscotch, but I differed here and first added the butterscotch to the custard and then strained that into a clean bowl. This resulted in a smooth ice cream without any little bits of butterscotch (which, despite my best efforts, wouldn't entirely dissolve into the custard).

As always, I cooled it with an ice bath, then covered it with plastic wrap and set it in the fridge to cool for several hours (two minimum). Later, I poured it into my ice cream maker and let it get to work.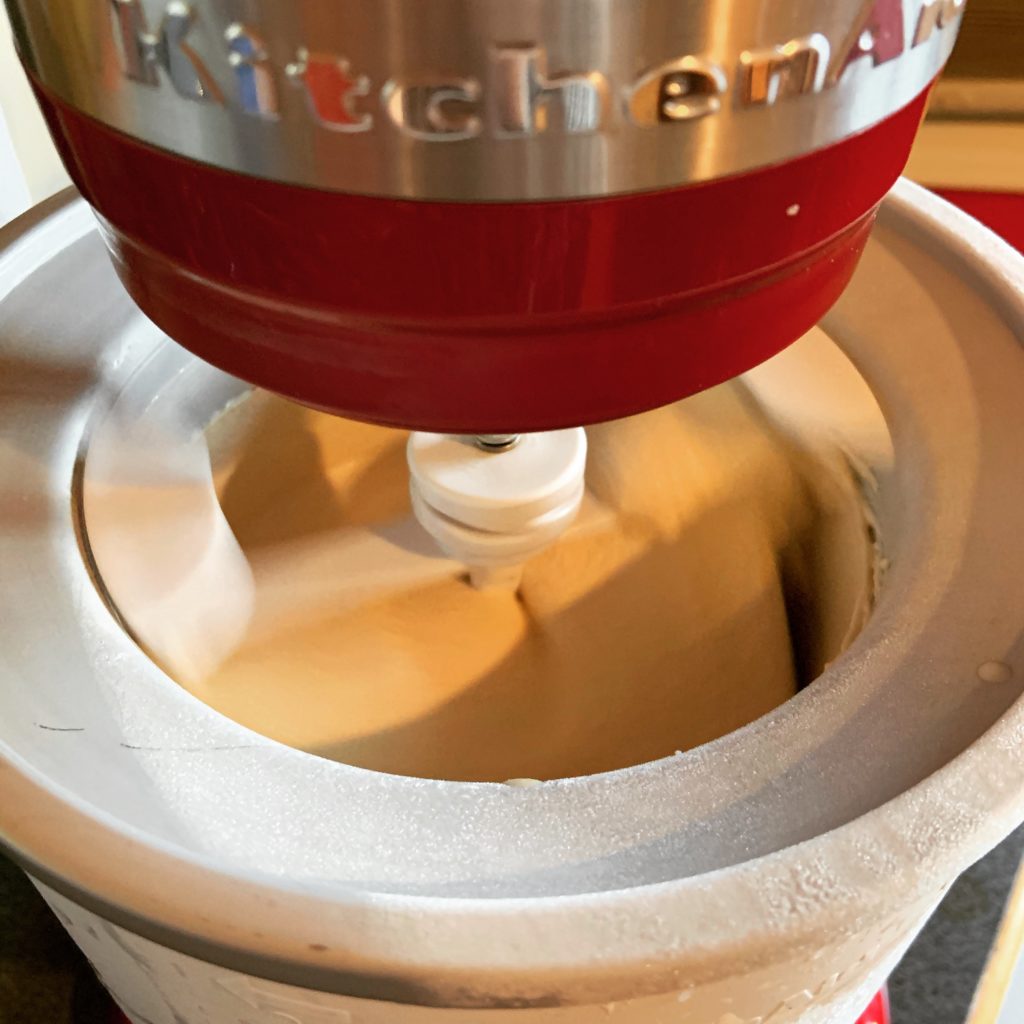 After 25 minutes, I put the ice cream into my reusable quart container and set it in the freezer to firm up. The next two hours were torture…

...but what came out was delicious!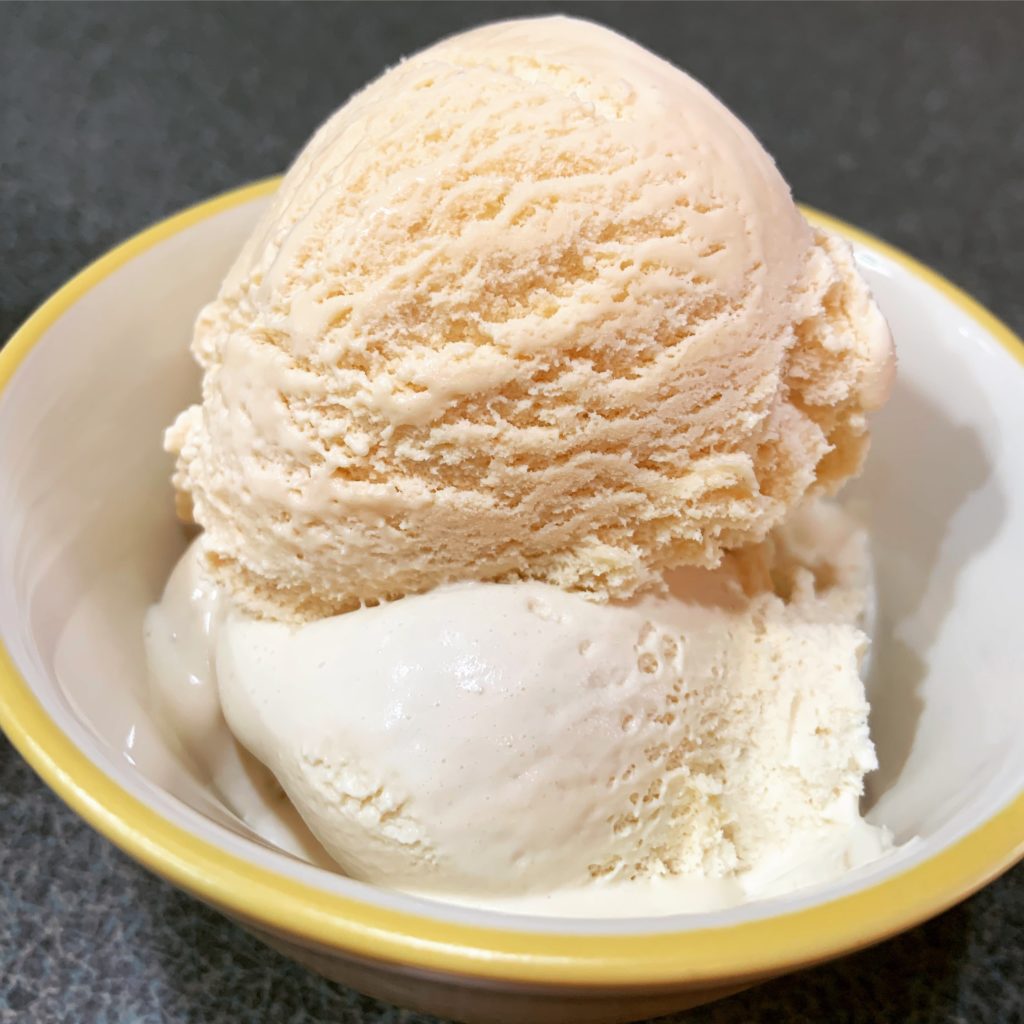 The flavor is subtle but unmistakably butterscotch, a really lovely flavor that I'm thankful Valencia suggested 🙂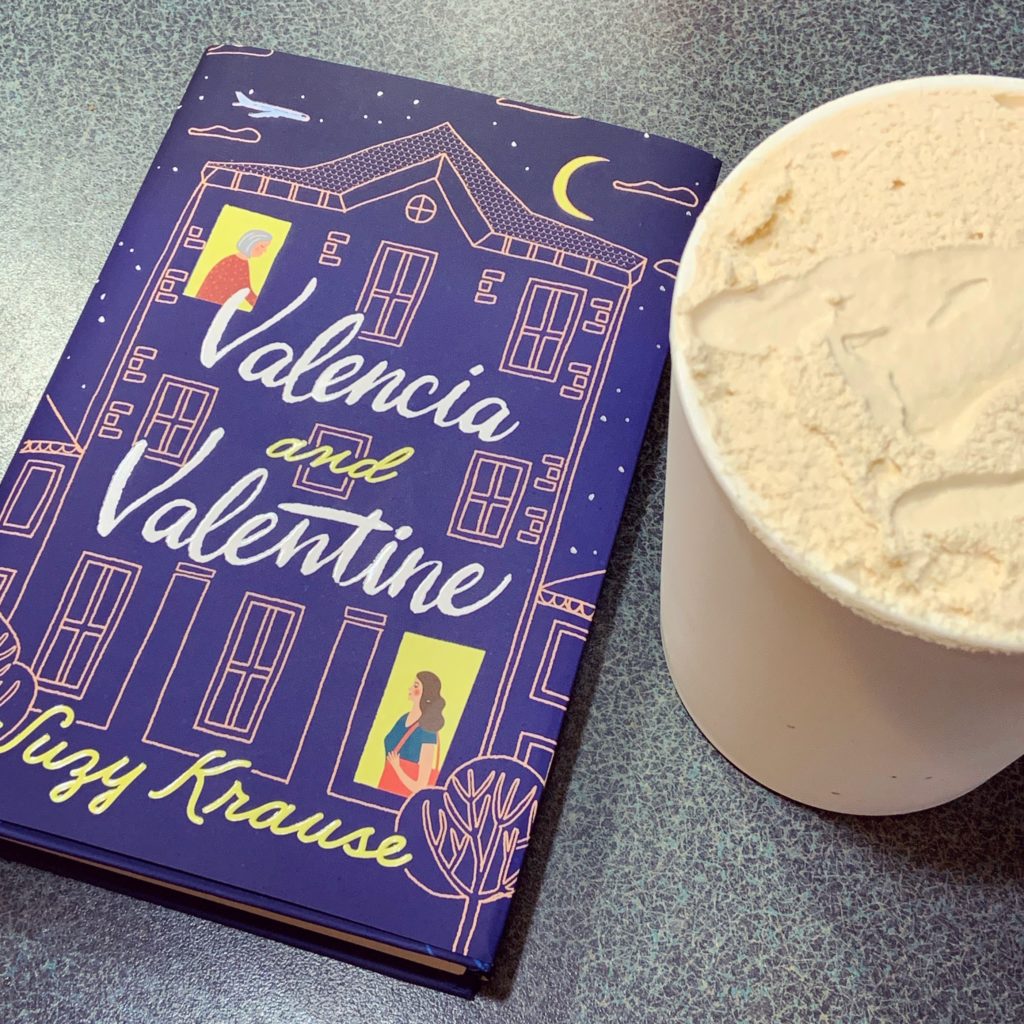 Butterscotch Ice Cream
Ingredients
1

cup

firmly packed brown sugar

2

tablespoons

butter

1

tablespoon

vanilla extract

2

teaspoons

bourbon

optional

1½

cups

whipping cream

2

cups

half-and-half

6

large egg yolks
Instructions
In a 1- to 2-quart pan over medium heat, stir brown sugar and butter until butter is melted, sugar is dissolved, and mixture is bubbly, 3 to 4 minutes. Whisk in ½ cup whipping cream until smooth; remove butterscotch mixture from heat. Add vanilla and bourbon, if using.

In a 3- to 4-quart pan over medium-high heat, combine remaining 1 cup whipping cream and the half-and-half; bring to a simmer.

Meanwhile, in a bowl, beat egg yolks to blend. Whisk ½ cup of the warm cream mixture into egg yolks, then pour egg yolk mixture into pan with cream. Stir constantly over low heat just until mixture is slightly thickened, 2 to 4 minutes. Immediately remove from heat.

Whisk in butterscotch mixture, then when well-combined (most of butterscotch should be dissolved into custard), pour through a fine strainer into a clean bowl.

Cool in an ice bath, then cover and chill at least 2 hours, or overnight (up to 1 day).

Freeze mixture in an ice cream maker according to manufacturer's instructions. Serve softly frozen, or transfer ice cream to an airtight container and freeze until firm, at least 6 hours or up to 1 week.
_______________
I received a free copy of this book from TLC Book Tours in exchange for an honest review and participation in a blog tour.
This post contains affiliate links. This does not increase the price you pay, but I may receive a small commission for any products you choose to buy. Purchases made through affiliate links help to cover my blogging costs. Thank you for helping to support The Hungry Bookworm! Full disclosure here.