I first heard about Gail Honeyman's novel Eleanor Oliphant is Completely Fine when someone suggested it for one of my book clubs. I jotted it down, added it to the poll for September, hopped on the library wait list (just in case), and didn't think much more about it. I'm actually glad I came into it with no real expectations because the whole experience turned out to be a pleasant surprise.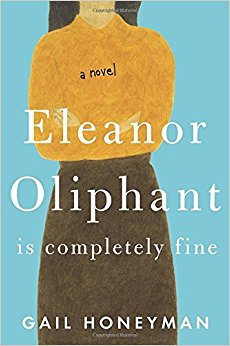 Eleanor Oliphant has worked in finance in the same small company her entire career. She is socially awkward and a bit of a curmudgeon, who is very reliant on her routine. A routine which includes eating pasta with pesto for dinner every night and drinking vodka until she passes out most weekends. Despite all of her peculiarities, Eleanor on the page is quite charming. My heart warmed to her, and I found myself laughing out loud on several occasions.
I'm excited to see what the rest of the book club thinks of Eleanor. I hope they enjoy her as much as I did! And while we chose to visit an Irish pub for our book discussion (as close to a British pub as we could find), I opted to make Eleanor's favorite staple for today's post - pasta with pesto.
I very much doubt she makes her own, but I couldn't exactly plop some store bought pesto onto some pasta and call it a day. (However, if I had to make a recommendation for store bought pesto, I quite enjoy Trader Joe's Pesto alla Genovese.) The pesto recipe I chose was so easy and delicious though, that I've been thinking of taking up my herb-growing again, just so I could have an abundance of basil and make this more often.
Best of all, it uses walnuts which are much more affordable than pine nuts - I think Eleanor would approve of that choice. To start, I toasted the garlic until it had some little brown spots.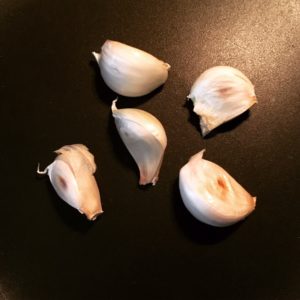 Then, I moved them out of the pan to cool and toasted the walnuts as well. While those cooled, I assembled the rest of my ingredients - basil, parsley, grated parmesan, olive oil and salt and pepper.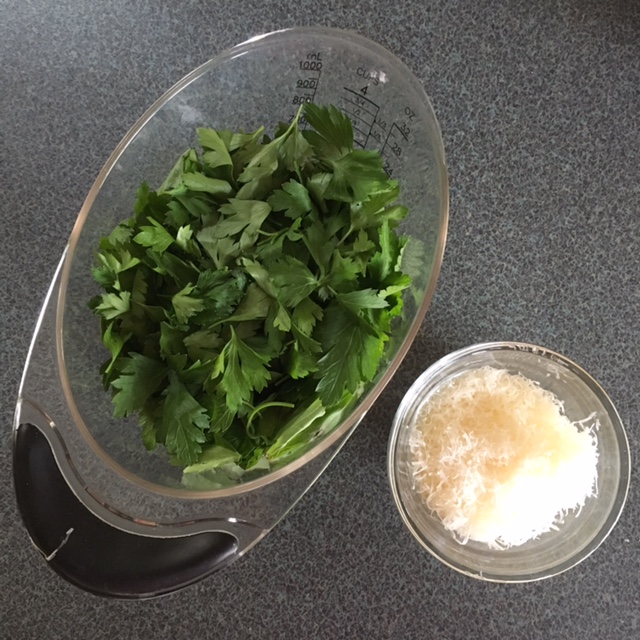 I added everything to my food processor and blended everything until smooth.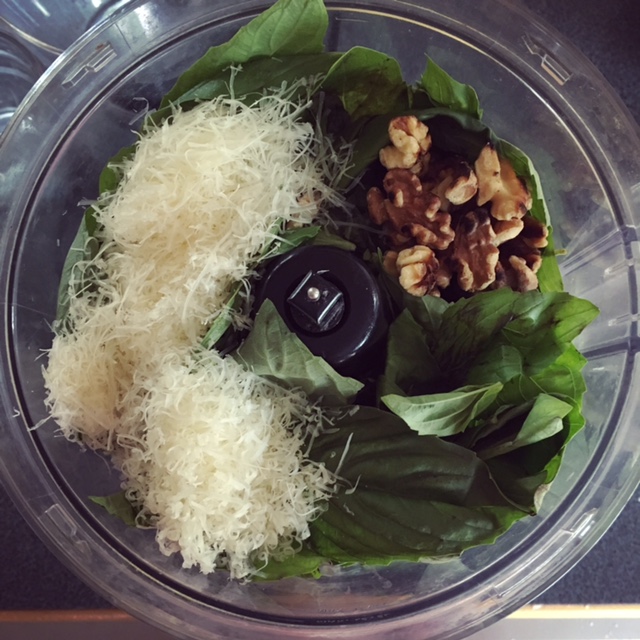 I ended up having to add just a touch more olive oil, but use your best judgment as it comes together. Taste and season with additional salt and pepper if necessary.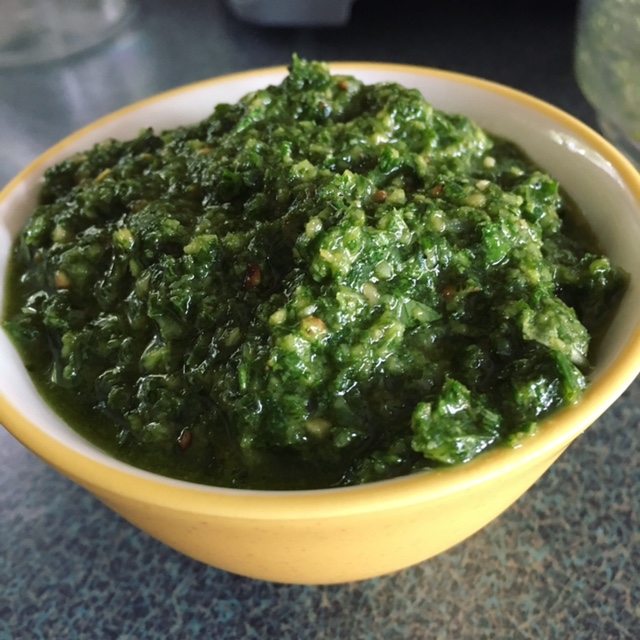 I tossed some ribbed penne pasta (great for the pesto to cling to) with my freshly made sauce, dished it up and topped with some extra parmesan cheese for good measure.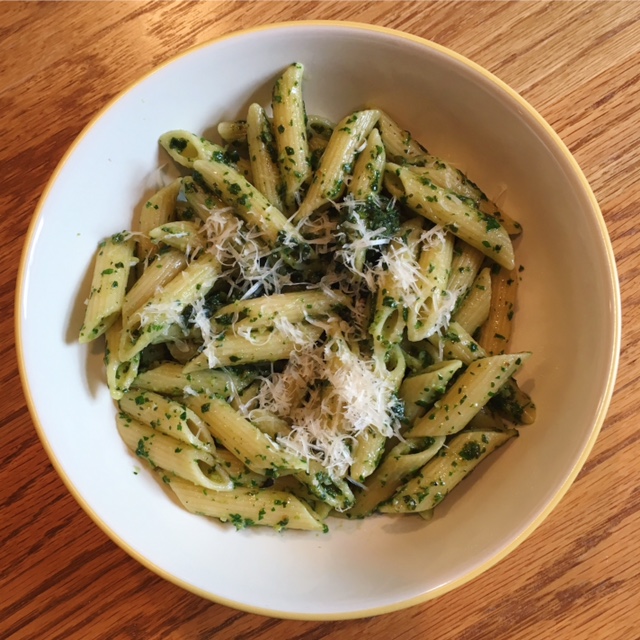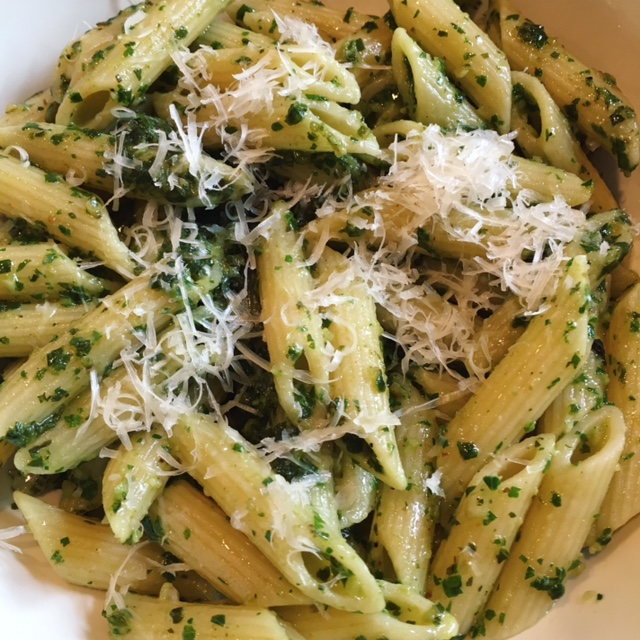 Use your pasta of choice, and if you have any leftover pesto, it will keep in the fridge for a short while, or it can be frozen. Enjoy!
Basil Walnut Pesto
Ingredients
6 cloves garlic unpeeled
½ cup walnuts
4 cup packed fresh basil leaves
2 cup packed fresh parsley
½ cup Parmesan cheese
1 cup olive oil
Salt and freshly ground pepper
Directions
Toast the garlic cloves in their skin in a small skillet over medium heat, shaking often, until brown spots form, about 5 minutes. Remove to a small bowl to cool before peeling.
Meanwhile, return the skillet to medium heat and add walnuts. Toast until fragrant, 5 to 10 minutes, shaking frequently to prevent scorching. Remove from heat.
Combine peeled garlic, walnuts, basil, parsley, parmesan cheese, and olive oil in a blender or food processor; blend until smooth.
Season to taste with salt and pepper.
Serve as a topping on pasta (3/4 c. pesto per pound of pasta), as a spread on sandwiches, or as a garnish to soups.
This post contains affiliate links. Full disclosure here.