Hannah Lynn's second novel The Afterlife of Walter Augustus was actually brought to my attention when the author herself reached out to me with a thoughtful email that mentioned our shared love of books (of course!) and cooking. Her description of the novel, which she self-published, sounded intriguing and I happily agreed to participate in her blog tour to celebrate and promote its release!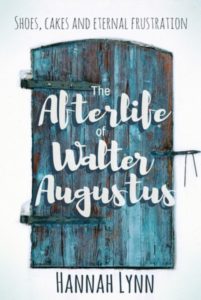 Walter Augustus, our main character, is stuck in what's known as The Interim, a sort of waiting room in the afterlife where you're unable to move on until every last person on earth has forgotten about you. While to some that might be flattering -- and I can imagine he's surrounded by quite a few celebrities, inventors and change-makers -- to Walter, it's frustrating. He really just wants to move on so he can see his wife and family again.
When Letty, a pleasant middle-aged woman, finds herself in possession of Walter's obscure published works, Walter's freedom moves just out of reach and he becomes stuck again. Worlds collide as he desperately tries to become unstuck. Both Letty and Walter experience things they never would've imagined in their wildest dreams. It's a humorous look at the afterlife and full of imagination.  
What made the story so successful to me was Hannah's writing. The descriptions were vivid and detailed, making it all that much more transporting. For the most part we're in the unknown of the afterlife, not only The Interim but also the Athenaeum where memories are stored, and the world-building made it both interesting and easy to follow.
She often used smells to convey things, something I haven't seen much in other stories, and I loved that. The afterlife is described as smelling like "freshly cut grass and clean laundry," scents so evocative of home and comfort, it instantly takes any fear out of the rest of the novel. In Letty's modest home, "sugary aromas of dates and cocoa powder spiked the air."
Throughout the novel, Letty bakes stunning cakes, using the predictability of working in the kitchen to calm her in the evenings. I hadn't actually thought of dates having much of a scent before, but I loved this description so much, I decided to use it to inspire my recipe for today's post: Chocolate-Date Pudding Cake.
The first step is to add 2 cups of pitted dates and ¾ cup of water to a saucepan and cook them together on medium-low heat until the dates become soft. It is because of this step, that I learned that dates do actually have a distinct smell -- they're sweet and slightly caramel-y. Once they were soft, I added them to my food processor and pureed until they were smooth.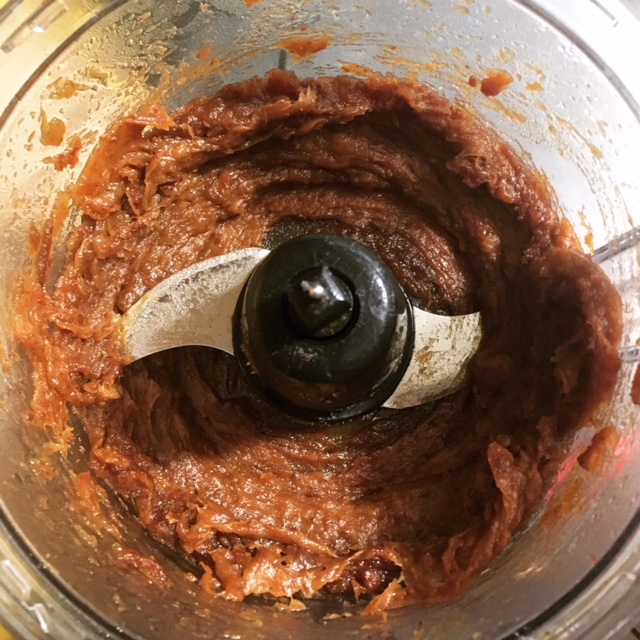 To that, I added some sugar and vanilla extract, again pureeing until smooth.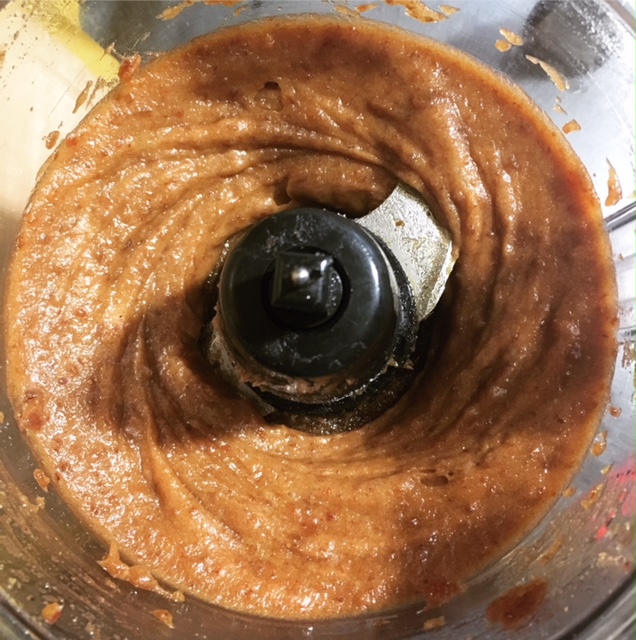 I transferred the date-sugar mixture into a large bowl, and to that, I added flour and cocoa powder that I sifted together. I folded the dry ingredients into the date-sugar paste until well-combined.
In a separate bowl, I whipped 6 egg whites until they formed stiff peaks.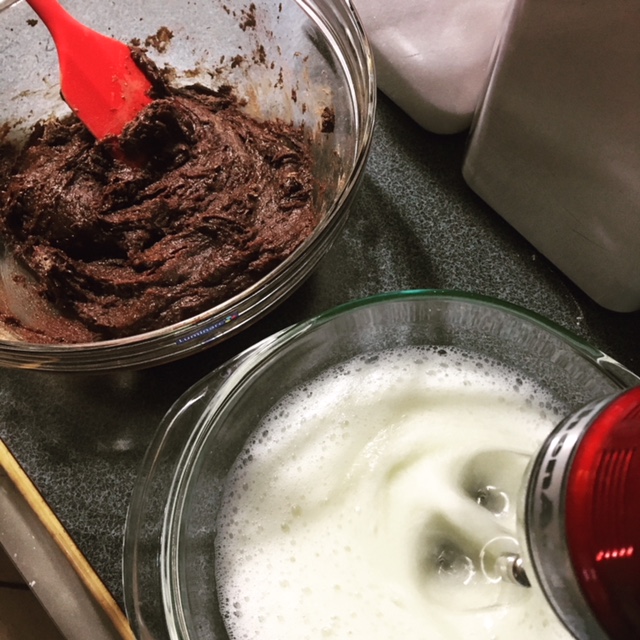 Then, I folded the egg whites into the chocolate mixture in the large bowl and poured the cake batter into a greased bread pan.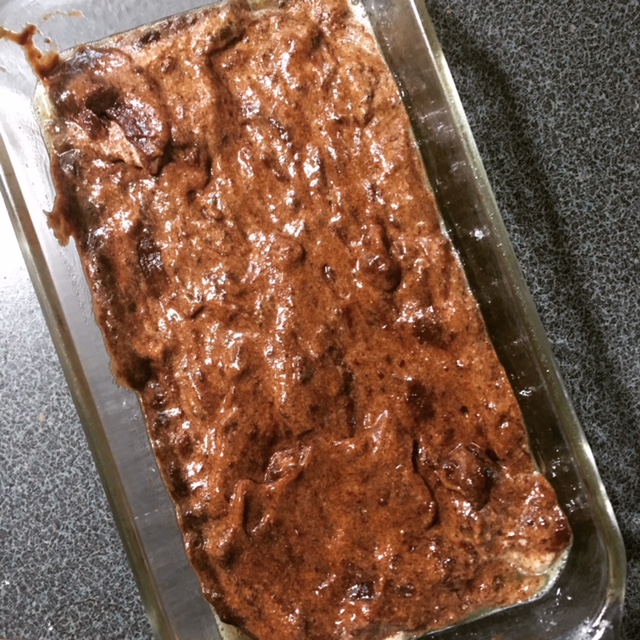 I baked the cake for about 20 minutes, until the outside was just set, and allowed it to cool to room temperature. After it cooled, I dusted it with powdered sugar.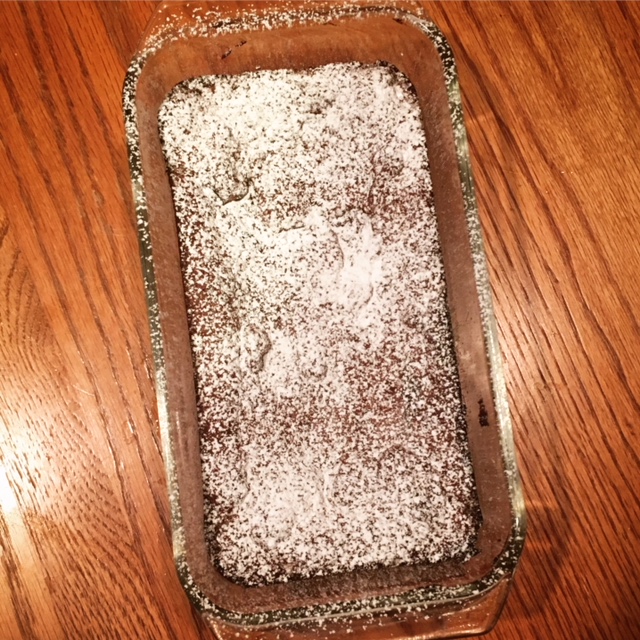 The outer piece was more cooked (less of a pudding texture, more cake-like) but the rest of the inner pieces had a pudding consistency (below).
It was rich and delicious, but I'd interested in trying it using a souffle pan.
If you'd like to hear more from Hannah, you can check out my first author interview (of, hopefully, many more) here. You can also stop by any of the other blogs on the tour going on now through July 31: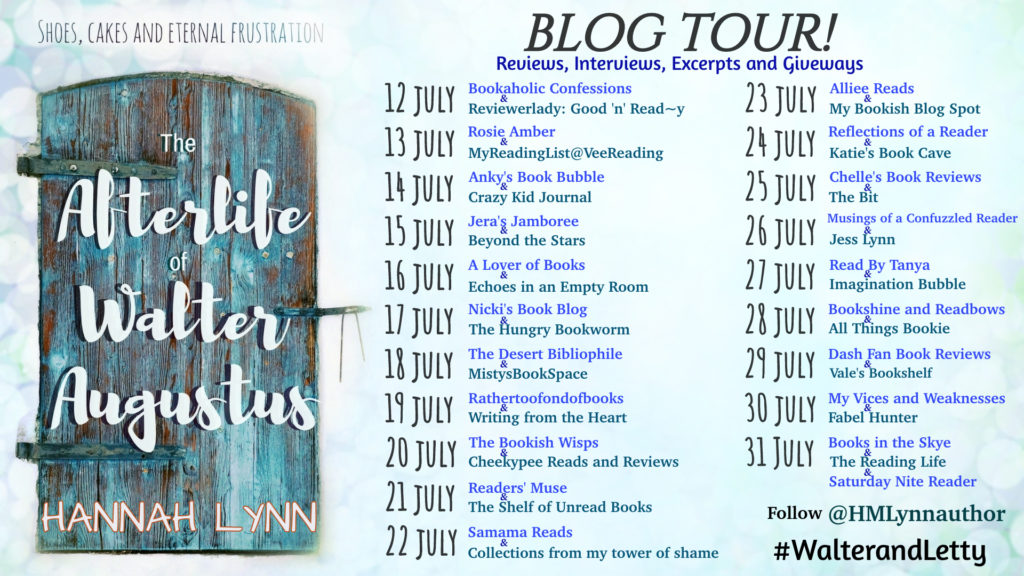 And, finally, don't miss out on a chance to win a New Kindle Paperwhite, plus your very own copy of this lovely novel in the Blog Tour Giveaway!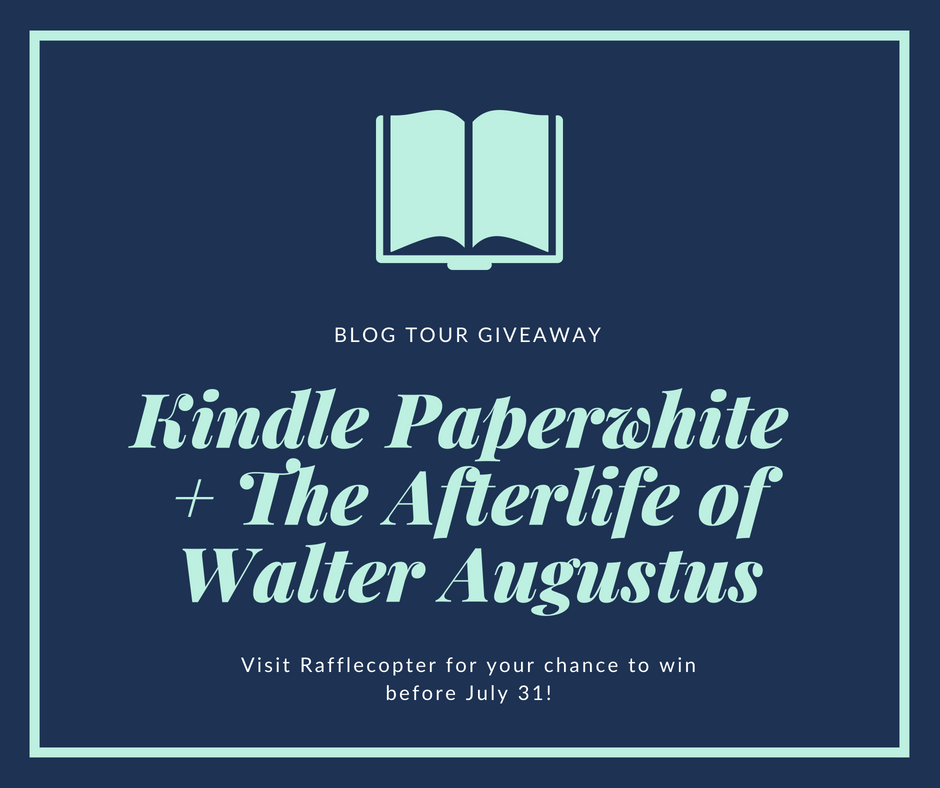 Chocolate-Date Pudding Cake
Ingredients
6

ounces

pitted dates

about 2 cups

3/4

cup

water

1 1/4

cups

sugar

1

tablespoon

pure vanilla extract

6

large egg whites

1/2

cup

unsweetened cocoa powder

1/2

cup

all-purpose flour

Confectioners' sugar

for dusting
Instructions
Preheat the oven to 375 degrees F. Spray a 1 1/2 quart souffle dish with non-stick spray.

Put the dates and water in a pot over medium-low heat. Cook and stir for 10 minutes until the dates are very soft. Transfer the softened dates to a food processor and puree until smooth. Add the sugar and vanilla, puree again until well-blended. Scoop out the puree into a mixing bowl. Sift together the cocoa powder and flour and add to the date mixture. Fold using a rubber spatula; combine gently until well mixed.

In a mixing bowl, whip the egg whites until they form stiff peaks. Fold the egg whites into the date mixture.

Pour the batter into the coated souffle dish, spreading it evenly with a spatula. Bake on the middle rack for 25 minutes until the outside is just set. Cool to room temperature. Shake some confectioners' sugar on top and serve.
Notes
From: Tyler Florence on
Food Network
If you don't have a 1½ quart souffle or casserole dish, you can also use a 9-inch bread pan (glass). Check after 20 minutes of baking.  
This post contains affiliate links. This does not increase the price you pay, but I may receive a small commission for any products you choose to buy. Purchases made through affiliate links help to cover my blogging costs. Full disclosure here.
I received a free digital copy of this book from the author in exchange for an honest review.