I went into Sally Thorne's novel The Hating Game without much research. I'd seen some chatter about it in my online book club - most people loved it. If anything, it seemed like a fun, quick read, and summer is always the perfect time for something on the lighter side. It's the story of two executive assistants at a publishing company who loathe each other (hence the title), but then, in true romantic comedy fashion, feelings begin to change and they find themselves in an entirely different kind of relationship.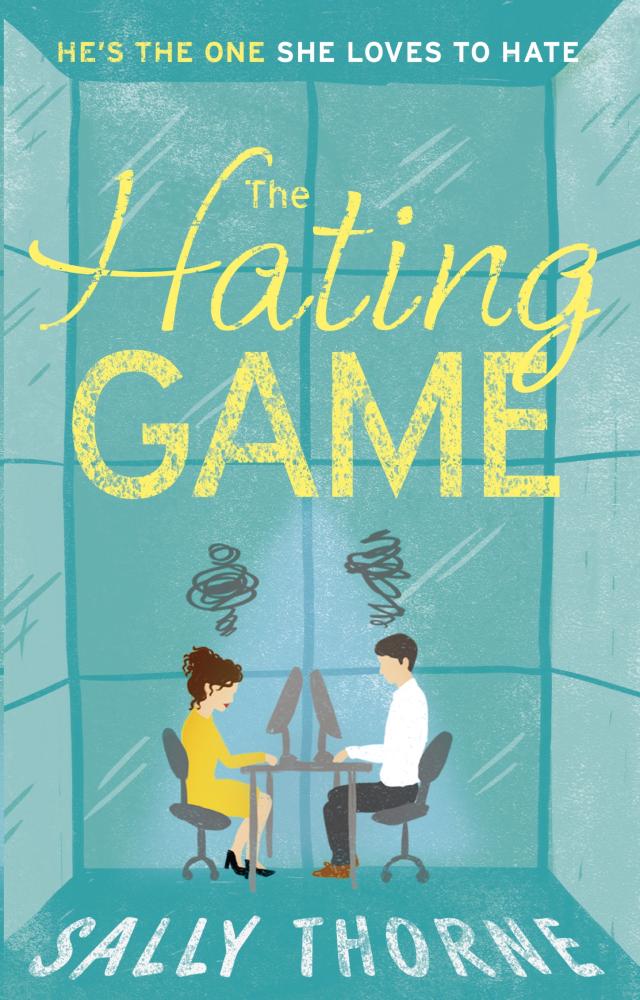 As with our characters, Lucy and Josh, it wasn't love at first sight for me. Somewhere along the line though, my feelings changed. I began to find their interactions endearing, the other characters got a little more detailed and things fell into place. Yes, the plot was a bit predictable, but that shouldn't be unexpected for this type of book.
My biggest irritation was that I often found Lucy annoying. Even when Josh was clearly moving beyond "The Hating Game," as she called it, she was still cluelessly all in. Luckily, she figured it out - and earlier than I would've expected. I have to say, I did appreciate that unlike in so many other rom-coms, the couple got together before the last few pages. Josh and Lucy's relationship was endearing, and I commend Ms. Thorne for ending it where she did, before I had to truly make up my mind about how I wanted it to end.
In place of the ever-present best friend in romantic comedies, Lucy instead has two well-meaning parents who we see mostly via video chat. They may have stolen the show for me, honestly. Together, they own a strawberry farm, Sky Diamond Strawberries, which Lucy misses immensely. When Josh finds out about her childhood upbringing, he takes to calling her "Shortcake," which is definitely borderline inappropriate for a coworker but adorable as a pet name for his girlfriend.
While strawberry shortcake is a delightful dessert anytime of year, I didn't really want to fire up the oven in the heat. In hot weather, Lucy's mom more aptly made homemade strawberry ice cream, and I knew I would be doing the same. You don't have to say "ice cream" to me twice; I'm almost always ready to haul out the ice cream maker these days.
I found a recipe online from A Latte Food and got to work. First, I prepped my strawberries, dicing them and then mixing them with honey, sugar and lemon juice.
I let them sit for about 20 minutes, until the juices were oozing out of the strawberries, then I smashed them into smaller pieces using a combination of a fork and a pastry cutter.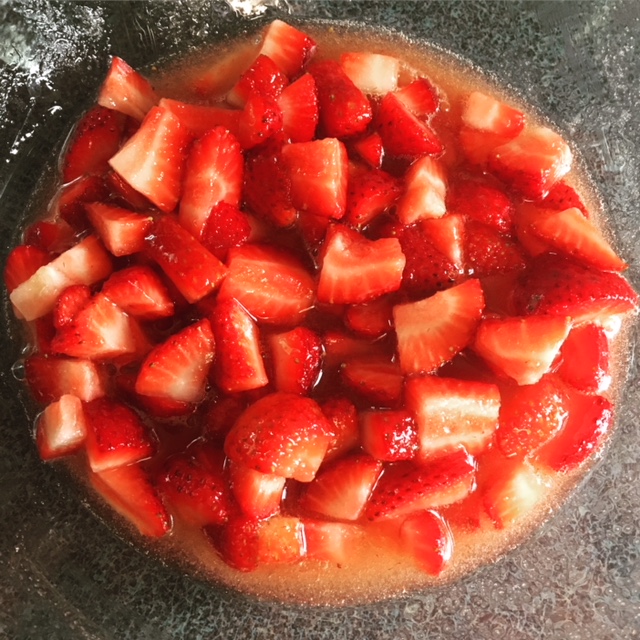 Then, to the strawberries, I added heavy cream, half and half and vanilla extract and stirred them all together until just combined. I poured it all into my ice cream maker and let it do its thing for about 20 minutes. It already looked tempting.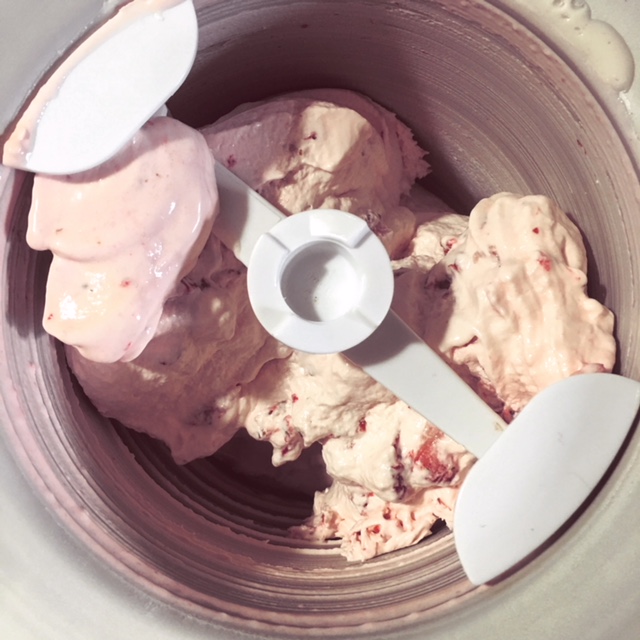 I put it in the freezer for another few hours so it could harden, which honestly took a lot of patience, because I wanted to eat it right away.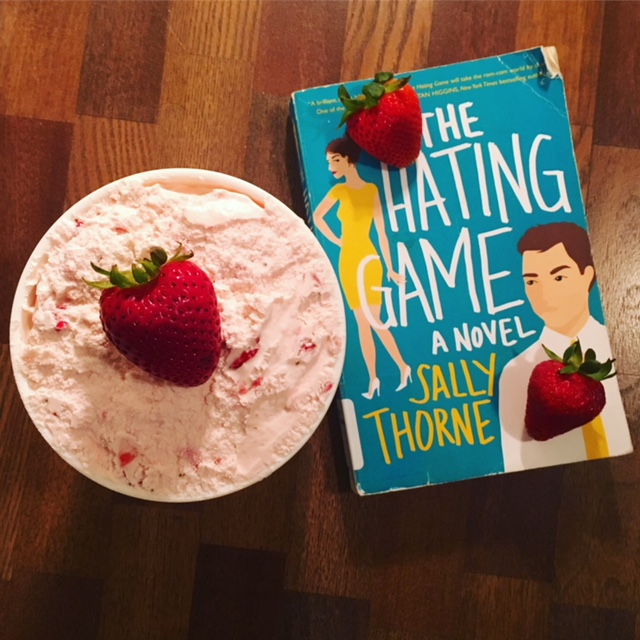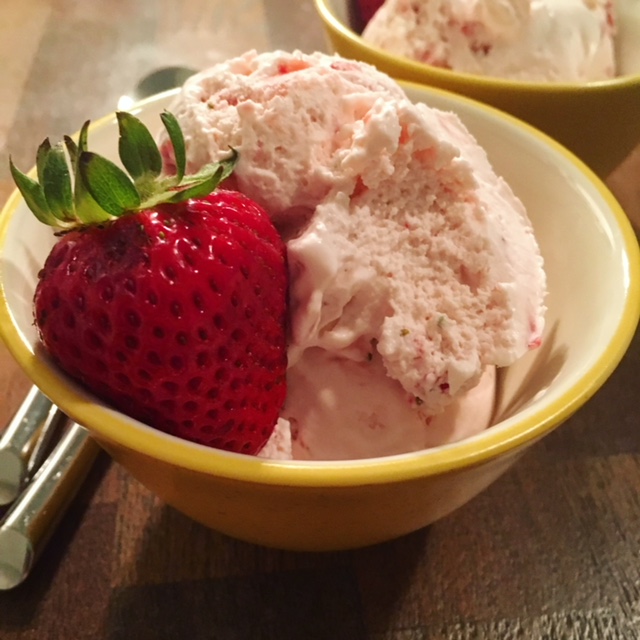 Good news, it was as delicious as it looked! I highly recommend this recipe if you have an ice cream maker and you have an abundance of strawberries around. (Or, even if you don't, go get some!)
Strawberry Ice Cream
Ingredients
1 ½

cups

strawberries

hulled and diced

2

Tbsp

honey

1/2

cup

granulated sugar

1

tsp

lemon juice

1

cup

heavy whipping cream

½

cup

half and half

1

tsp

vanilla extract
Instructions
In a large bowl, mix strawberries, honey, sugar, and lemon juice. Allow to sit 15-20 minutes, or until the strawberries have released their juices.

Mash the mixture with a potato masher, fork, or pastry cutter until there are no longer any large strawberry pieces (if you prefer a smooth ice cream, use a blender or food processor instead*).

To the strawberries, mix heavy cream, half and half, and vanilla extract. Stir just until combined.

Pour the mixture into your ice cream maker, and follow your manufacturer's instructions (mine took about 15-20 minutes to churn). You can eat the ice cream soft-serve, or freeze it in an airtight container for 3-4 hours to thicken it up slightly. For best results, allow the ice cream to sit 5-10 minutes to soften before serving.
Notes
From: A Latte Food
*If you puree the strawberries, it is recommended that you only use ⅔ - 1 cup of strawberries, as the liquid consistency can make the ice cream less creamy if you use the full 1½ cups.
See original recipe for additional notes.
This post contains affiliate links. Full disclosure here.