Though the weather in the midwest isn't exactly cooperating, I'm forging ahead into spring! I bought some beautiful bright red tulips to decorate my kitchen. I've also decided to celebrate the warmer weather ahead with a cookbook giveaway!
I have an extra copy of the brand new America The Great Cookbook: The Food We Make for the People We Love from 100 of Our Finest Chefs and Food Heroes by Joe Yonan that I'm itching to share! I have a copy myself, and it's an absolutely gorgeous cookbook.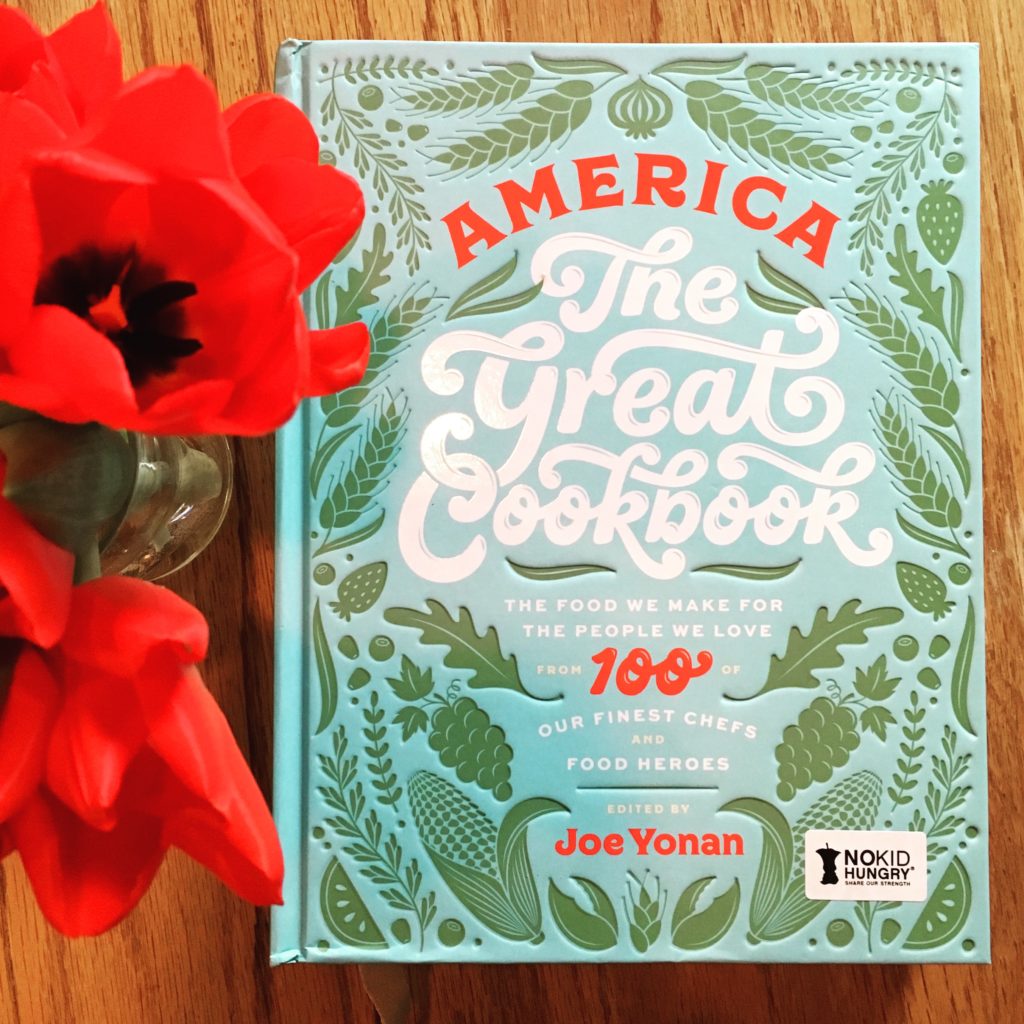 See? The cover is intricate and bright, making it an eye-catching addition to any cookbook collection. And inside, you'll find beautiful photo spreads featuring 100 American chefs and their delicious dishes.
If you'd like a chance to win a copy of this cookbook, hit the button below. Additional entries can be earned by sharing the contest with your friends on Facebook and Twitter or following me on Facebook or Instagram. The giveaway will run for two weeks, and I'll randomly select a winner on Sunday, April 22, 2018 and notify them via email.
Good luck!
___________
This contest is only available to US residents. If an email address is not provided, or the winner does not provide a mailing address within one week, a new winner will be chosen.