I am very excited to be back at it again - collaborating with my fellow book bloggers, this time in recognition of day very important to me, International Women's Day. March 8 is a global day celebrating the social, economic, cultural and political achievements of women. It also marks a strong call to action to accelerate gender parity. We wanted to come together to share our book recommendations in recognition of female authors and the stories they are uniquely qualified to tell.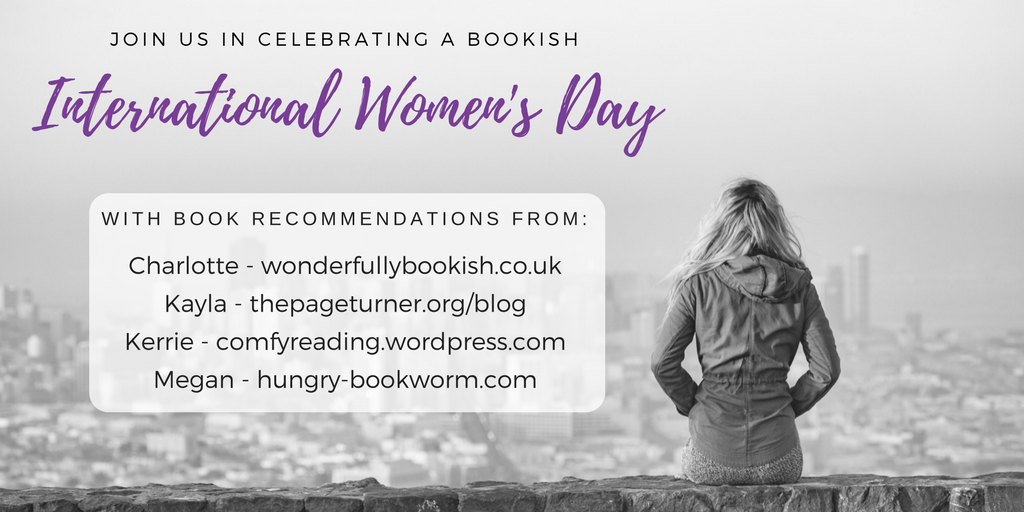 We each chose books and authors suited to our own reading styles and tastes. If you've stopped by The Hungry Bookworm before, you'll know that I consider myself to be a feminist and often read works that bring women and the issues they face to the forefront. My list includes selections from female authors, but I chose these books more for the stories they tell than anything else.
After my list of recommendations, please follow the links to see my fellow bloggers' picks. I would love to hear what some of your favorite female authors and female-centric stories are in the comments!
The Secret Life of Bees
Sue Monk Kidd's novel is constructed around strong female characters. A newly 14-year-old Lily, fiercely determined to find out more about her dead mother, finds solace in the house of three beekeeping sisters - May, June and August. There, Lily learns about acceptance, independence and the necessary bonds of sisterhood. Throughout this book, I could not stop admiring all of these women - all of them struggling in their own way yet thriving together. (My original post here.)  
Lillian Boxfish Takes a Walk
Lillian Boxfish was once a copywriter, and as such, she was the highest paid woman in advertising. She worked hard and was proud of her success. But when she got married and became pregnant, she was expected to quit her job to take care of her newborn child. Instead, she freelanced. Lillian is not real, but she is based on a real woman - Margaret Fishback, an inspiration to women like me (and not just because I work in advertising).
Women have certainly come a long way since their time, but women everyday struggle with the decision to prioritize career or family in a way men never have to. Kathleen Rooney's novel is charming and an absolutely necessary read for modern working women. (My original post here.)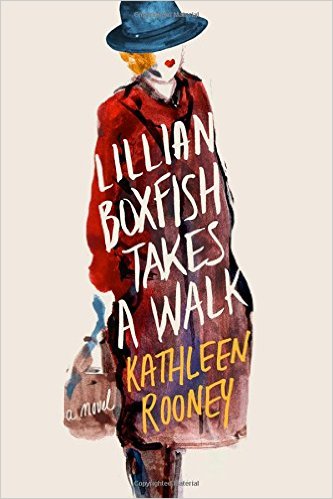 The Joy Luck Club
Amy Tan's novel about four Chinese women who immigrate to America separately but come together in San Francisco realistically portrays female relationships with nuance. Each woman is a mother and though their bonds with their daughters are formidable, they're often tumultuous, something any mother (or daughter) can relate to. Their friendship is unwavering, supportive and necessary. The novel explores the women's past, their present, and in the lives of their children, their future. (My original post here.)
Plus: We Should All Be Feminists
Feminism is often a controversial topic but it's simply about equality. Chimamanda Ngozi Adichie expertly shares what feminism means today and why it's important, and she does so in a relatable, often humorous way. Gender equality is in the best interest of both men and women; inclusion and awareness can help us get there. This is a must-read for everyone, and at about 50 pages, there's no excuse not to pick it up.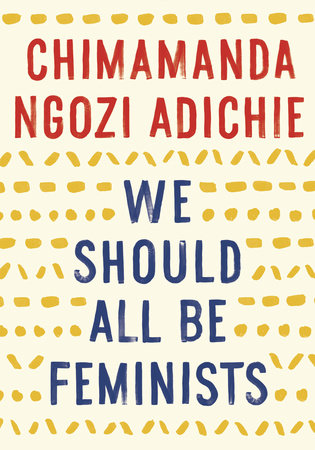 _______________________________
If you're still looking for the perfect read to celebrate women, please hop on over to my fellow bloggers' sites and check out their recommendations!
Charlotte from Wonderfully Bookish: As a part-time book blogger, a passionate virtual assistant and a full-time nerd, Charlotte always seems to be dreaming about another new project. You'll probably find her 1) with her nose in a book; 2) furiously writing new blog posts when she has a rare flash of inspiration; 3) updating her spreadsheet of 2018 movie releases (which really does exist); or 4) writing numbered lists. Head over to her blog to see her top 4 favourite female authors in celebration of International Women's Day!
Kayla from The Page Turner: Kayla loves strong women who aren't afraid to be themselves. Most of her favorite authors are women, and she really relates to those female characters that are just a little bit different. Visit her list on The Page Turner to see some of her favorite ladies of literature!
Kerrie from Comfy Reading: For this mother of 2 little ones, reading has become a personal escape. One of her favorite things to do is find and devour books by powerful women. On International Women's Day, Kerrie is honored to share with you a list of women she has found inspiration from over the years, and some of the books that they've written that she can't seem to get out of her head - check it out at Comfy Reading.
_______________________________  
This post contains affiliate links. Full disclosure here.