Hi everyone! We've made it to the end of year (almost)! What a wonderful year in reading it's been… and now since it's Tuesday, it's time again for my monthly Top 10 Tuesday list. This is an original weekly blog meme that was created at The Broke and the Bookish. I participate about once a month, but each week there is a new, fun bookish topic for bloggers to create literary lists about. If you'd like to know more about it, check it out here.
This week's topic looks to the future and all of the books that await us on the other side of the new year: Books I'm (Most) Looking Forward to in 2018. This list skews a bit towards the early part of the year, and also includes a few books-becoming-movies that I've been meaning to read.
The Spring Girls by Anna Todd - releases January 2
In the remix tradition of the cult favorite movie Clueless and Curtis Sittenfeld's Eligible comes a modern retelling of the beloved story of the March sisters, delivered with Anna Todd's signature style. With plenty of sass, romance, and drama, The Spring Girls is the perfect chance for you to revisit Little Women or discover this cherished story for the first time.
I've always loved the story of Little Women, thanks to the 90s movie starring Winona Ryder (among others). When I read the book for the first time years later, I felt like I struggled through it. I'm hoping this modern retelling ends up evoking the spirit of the story that I've always enjoyed.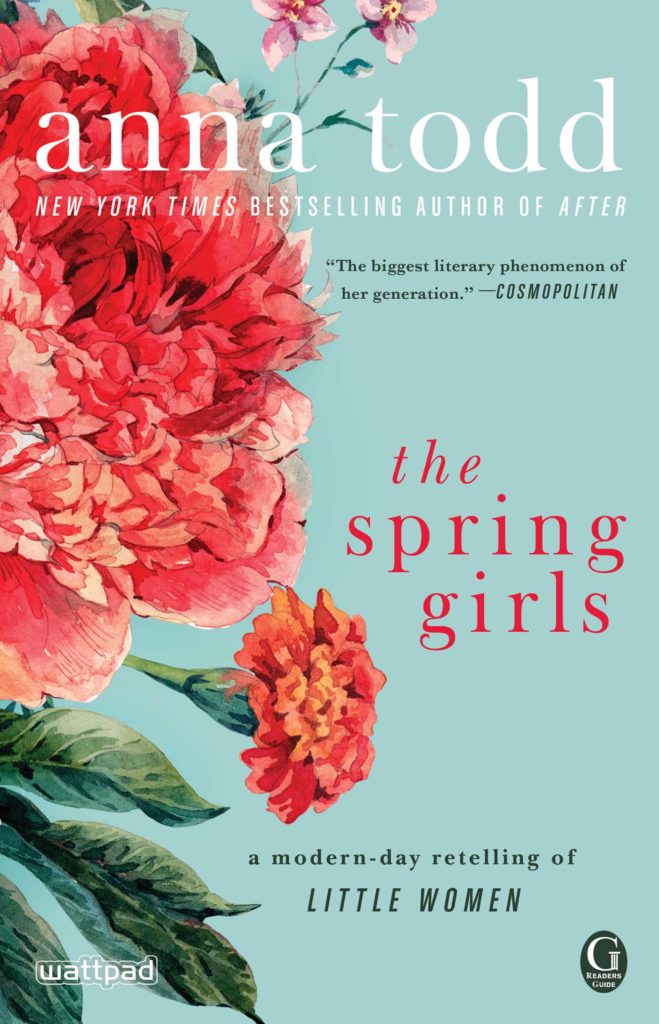 The Immortalists by Chloe Benjamin - releases January 9
If you were told the date of your death, how would it shape your present?
It's 1969 in New York City's Lower East Side, and word has spread of the arrival of a mystical woman, a traveling psychic who claims to be able to tell anyone the day they will die. The Gold children—four adolescents on the cusp of self-awareness—sneak out to hear their fortunes.
Like They Both Die at the End before it, I'm always interested in books that explore the topic of death (you can blame my college writing teacher), and this concept looks like a good one.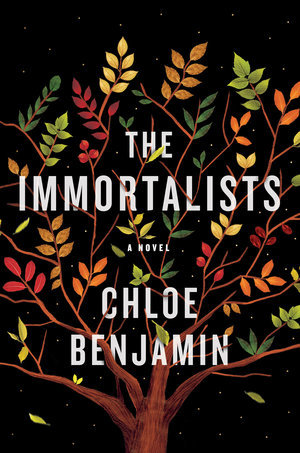 Red Clocks by Leni Zumas - releases January 16
In this ferociously imaginative novel, abortion is once again illegal in America, in-vitro fertilization is banned, and the Personhood Amendment grants rights of life, liberty, and property to every embryo. In a small Oregon fishing town, five very different women navigate these new barriers alongside age-old questions surrounding motherhood, identity, and freedom.
If you've been a blog reader for a while, you know feminist dystopias are in my wheelhouse. I'm just hoping I like this one better than The Power.
The Milk Lady of Bangalore: An Unexpected Adventure by Shoba Narayan - releases January 23
When Shoba Narayan, a writer and cookbook author who had lived for years in Manhattan, moves back to Bangalore with her family, she befriends the milk lady, from whom she buys fresh milk every day. These two women from very different backgrounds bond over not only cows, considered holy in India, but also family, food, and life.
In this charming true story about two women and the animal they share, readers are treated to an insider's of view of India. The Milk Lady of Bangalore is also a window into our universal connection to food and its sources, the intricacies of female friendship, and our relationship to all animals.
This is the first of a few memoirs on this list, and it also appears (from the outside) to be the most light-hearted. Honestly, it had me at "writer and cookbook author." It sounds wonderful and I'm looking forward to cooking some Indian food to go along with it!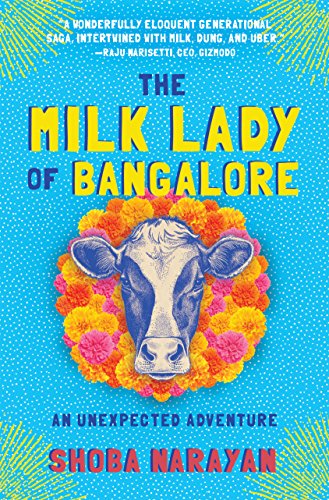 Educated: A Memoir by Tara Westover - releases February 20
An unforgettable memoir in the tradition of The Glass Castle about a young girl who, kept out of school, leaves her survivalist family and goes on to earn a PhD from Cambridge University. Educated is an account of the struggle for self-invention. It is a tale of fierce family loyalty, and of the grief that comes with severing the closest of ties. With the acute insight that distinguishes all great writers, Westover has crafted a universal coming-of-age story that gets to the heart of what an education is and what it offers: the perspective to see one's life through new eyes, and the will to change it.
I'm always drawn to stories about those who live just outside mainstream society. I love learning about those ways of life, and this one is told not from an outsider's perspective but from the perspective of someone who lived it. Doesn't this one sound fascinating?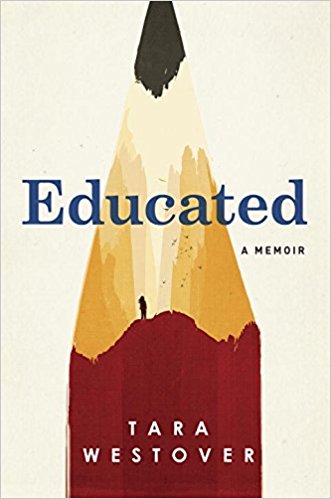 The Coincidence Makers by Yoav Blum - releases March 6
In this genre-bending novel, there is no such thing as chance and every action is carefully executed by highly trained agents. You'll never looks at coincidences the same way again.

What if the drink you just spilled, the train you just missed, or the lottery ticket you just found was not just a random occurrence? What if it's all part of a bigger plan? What if there's no such thing as a chance encounter? What if there are people we don't know determining our destiny? And what if they are even planning the fate of the world?

Enter the Coincidence Makers—Guy, Emily, and Eric—three seemingly ordinary people who work for a secret organization devoted to creating and carrying out coincidences. What the rest of the world sees as random occurrences, are, in fact, carefully orchestrated events designed to spark significant changes in the lives of their targets.
I love that the author decided to explore this topic! I expect this to be one of those books that sticks with me even after I've put it down - hopefully not as haunting as The Word Exchange, but given that it's not dystopia, I'm sure it will be lovely. 🙂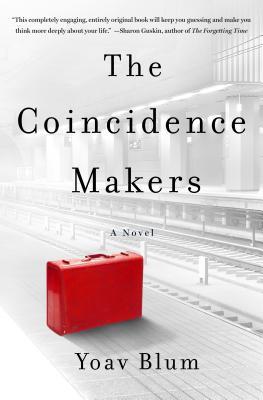 Too Afraid to Cry by Ali Cobby Eckermann - releases March 6 (in US)
In Too Afraid to Cry, Ali Cobby Eckermann—who was recently awarded the Windham-Campbell Prize, one of the most prestigious literary awards in the world—describes with searing detail the devastating effects of racist policies that tore apart Indigenous Australian communities and created the Stolen Generations of "adoptees," Aboriginal children forcibly taken from their birth families. Too Afraid to Cry offers a mirror to America and Canada's own dark history of coerced adoption of Native American children, and the violence inflicted on our continent's Indigenous peoples.
It looks like this book has been out in Australia for quite some time, but it's being released in the US this year. When I was looking at upcoming books this one caught my eye.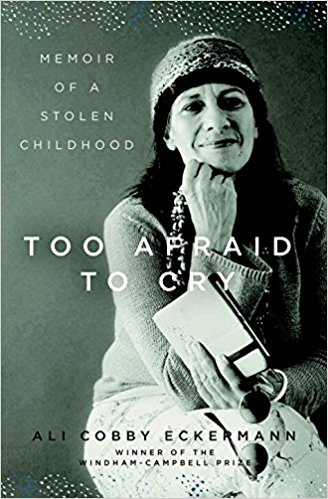 The Elizas by Sara Shepard - releases April 17
When debut novelist Eliza Fontaine is found at the bottom of a hotel pool, her family at first assumes that it's just another failed suicide attempt. But Eliza swears she was pushed, and her rescuer is the only witness.

Desperate to find out who attacked her, Eliza takes it upon herself to investigate. But as the publication date for her novel draws closer, Eliza finds more questions than answers. Like why are her editor, agent, and family mixing up events from her novel with events from her life? Her novel is completely fictional, isn't it?

The deeper Eliza goes into her investigation while struggling with memory loss, the closer her life starts to resemble her novel until the line between reality and fiction starts to blur and she can no longer tell where her protagonist's life ends and hers begins.
I'm not usually drawn to mysteries outright, but given that the protagonist is an author, I'm intrigued. I adore stories that explore the blurred line between what an author writes on the page and what could happen in the real world as a result.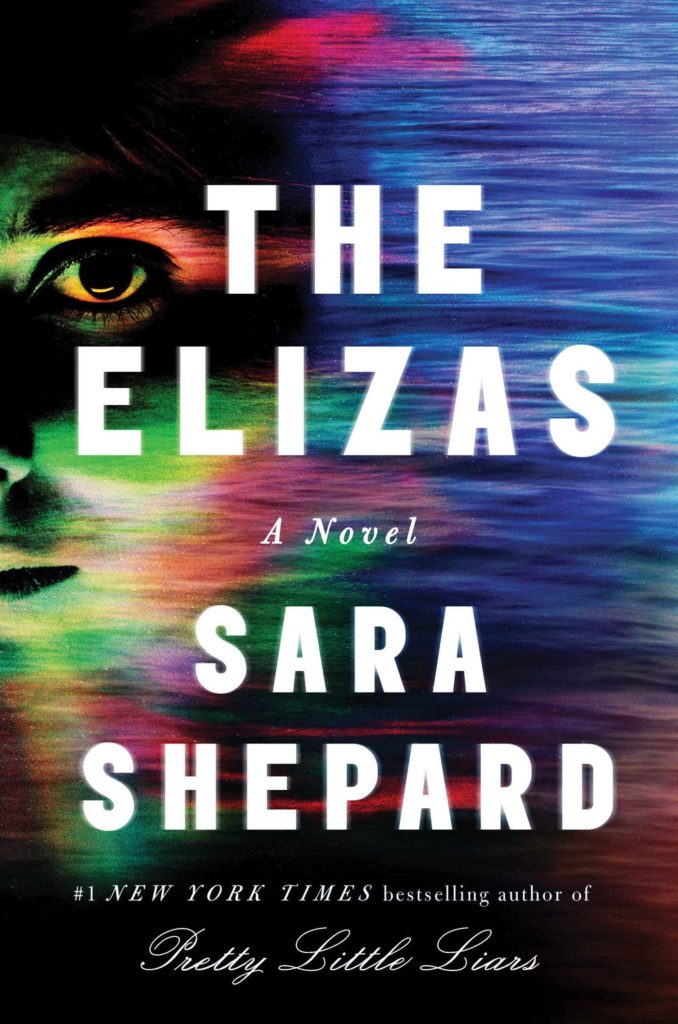 Crazy Rich Asians by Kevin Kwan - movie release August 17
Crazy Rich Asians is the outrageously funny debut novel about three super-rich, pedigreed Chinese families and the gossip, backbiting, and scheming that occurs when the heir to one of the most massive fortunes in Asia brings home his ABC (American-born Chinese) girlfriend to the wedding of the season.
I've heard wonderful things about this book and honestly have been meaning to pick it up since it's debut - now that the movie's coming out, I need to make sure to get it from the library before everyone else catches on!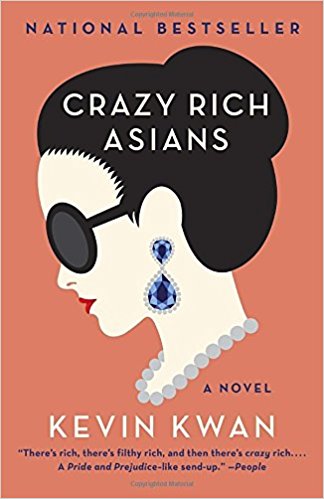 Bel Canto by Ann Patchett - movie release 2018 TBD
In an unnamed South American country, a world-renowned soprano sings at a birthday party in honor of a visiting Japanese industrial titan. Alas, in the opening sequence, a ragtag band of 18 terrorists enters the vice-presidential mansion through the air conditioning ducts. Their quarry is the president, who has unfortunately stayed home to watch a favorite soap opera. And thus, from the beginning, things go awry.
This book has been on TBR and on my shelf for at least two years now, and I'm excited the movie is finally coming out to get me motivated to pick it up and read it. With Julianne Moore involved, I'm hoping for the best.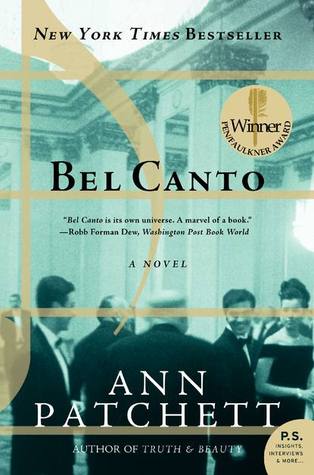 What books are you looking forward to?
This post contains affiliate links. Full disclosure here.