Happy Tuesday, everyone! It's time for this year's last edition of Show Us Your Books, where I briefly recap what I've read since last time, giving you a sneak peek of what I might be reviewing on the blog next. I read a lot more than I expected to in November, and honestly a lot of that is due to my participation in the Thanksgiving Readathon, where I managed to tackle a surprising 5 books in 5 days. Since I already recapped those 5 in my wrap-up post, I won't do it as much here, but I'll still share a few brief thoughts on each. 🙂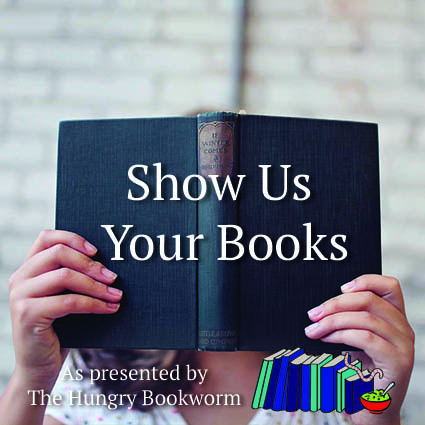 Linkup Guidelines:
This linkup happens the second Tuesday of every month. The next is Tuesday, January 9, 2018.
1. Please visit and comment with both of your hosts, Jana & Steph
2. Please display the button or link back to me and the linkup hosts on your blog post
3. Please visit a few other blogs who've linked up and get some book talk going!
Engrossing Reads
A Homemade Life - Molly Wizenberg's food memoir was truly the only book I read this month where I was into it 100% and walked away loving it. Racing through it for the readathon may have compounded this love, but I'm standing by it. In the meantime, I'm still deciding what to make to accompany its review… For those who've read it, I'm open to suggestions! The recipes all sound seriously delicious.
Young Jane Young - Any book that makes me laugh out loud is usually a good one, and this novel by the author of The Storied Life of AJ Fikry did just that. The story-telling was surprising (in a good way), and I always appreciate a story that revolves around strong female characters. I don't think I went in with any expectations - having only heard of it in passing - and I'm glad I picked it up.  
Passed the Time Just Fine
Everything Everything - I'm probably the last person in the world to read this popular YA novel, especially since it came to theaters over the summer. The story was predictable, until it wasn't. I was totally surprised by an unexpected turn of events about two-thirds of the way through, which I thought gave the novel a little more heft.
Seven Days of Us - I read over Thanksgiving too, as a sort of kickoff to the Christmas season. It wasn't exactly what I expected, but I still thought it was an interesting read. I'm looking forward to making mince pies in my upcoming blog post about the novel, so look out for that closer to the 25th.
How to Behave in a Crowd - The cover of this novel initially caught my eye when I was perusing in a bookstore one evening, so I made a note of it and found it later at the library. On a bit of a stories-about-family-dynamics kick, this made its way into the Thanksgiving Readathon too. The tale narrated by an eleven-year-old boy in a family of brilliant older siblings was both heartbreaking and charming.
My True Love Gave to Me - I don't often read short stories, but I saw this collection on a list of Christmas-y books from Carly Blogs Here and it piqued my interest. I enjoyed more than half of the stories, disliked a few and was meh about others. The stories I liked I really liked and it was a relatively quick read since it's YA. If you're looking for something to get you in the holiday spirit, I suggest giving it a try!  
Hunger - Having been a fan of Roxane Gay's other work, I didn't hesitate to pick this up when I saw it on a shelf of new releases at a recent trip to the library. Every woman struggles with feeling comfortable in her own skin, and Gay's memoir about her weight, her relationship with food and how she got here is deeply personal and raw. It's also relatable and particularly poignant in today's social/political climate.
Not Worth It
I read both of these during the readathon, and while the speed with which I read them and their close approximation to books I liked much better may have exacerbated my dislike, I just wasn't a fan of either of these.
The Readers of Broken Wheel Recommend -  Since my wrap-up post, I've met with my book club, and honestly, no one really enjoyed this book. In fact, the more we talked it through, the less I liked it. Characters felt one-dimensional, the setting and plot felt a bit absurd, and books weren't as transformative as I think we would've hoped. Perhaps if it wasn't compared to AJ Fikry my expectations wouldn't have been as high, but either way, it fell flat.

The End We Start From - I think something I've learned from the few books I've disliked this year is that it's not my favorite thing to be stuck in an unknown world and be unable to empathize or relate to the characters. This one lacked characterization and as a result the whole thing felt very far away and unrelatable. On a positive note, it was literally the quickest read of the year.

Did Not Finish
The Power - As you may recall from my last SUYB post, I was pretty determined to finish this book after having already read 200-ish pages, despite not being very into it. My lack of enthusiasm kept me from picking it back up, and I'm okay with that. I read a lot this month, most of it worthwhile, so I'm glad I didn't let this one hold me back. (I'm not the only one who felt that way, and I too am looking forward to the release of Red Clocks to fulfill my feminist dystopia quota.)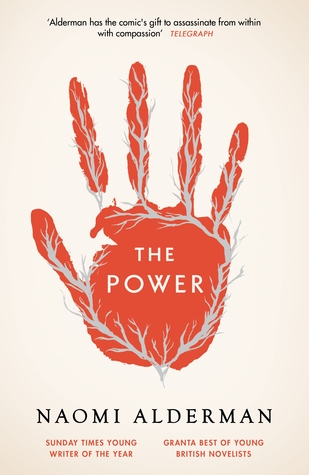 Currently Reading
The Boat People - I'm only about a fifth of the way through this book, which I'm reading courtesy of NetGalley before it releases on January 9, but so far, I'm a fan. It's a debut novel inspired by real events and follows a group of refugees who flee their dangerous homeland to find safety in Canada. It already promises to be more like what I was hoping Exit West would be, and let's hope it continues to be worth the read.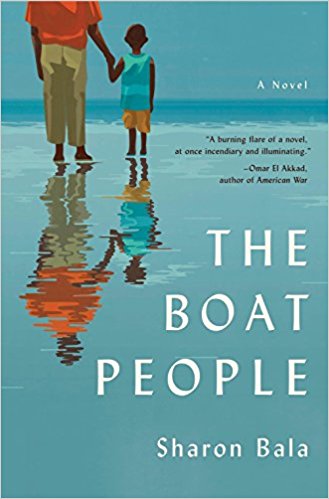 What did you read this month? Which books did you enjoy most? Least? I'd love to hear your recommendations!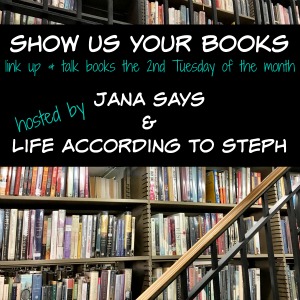 This post contains affiliate links. Full disclosure here.