I think fall may be officially here (weather-wise), and I'm pretty excited about it. Fall is the best time of year for baking and soups and comfy sweaters and cozy books. Bring it on! Veronica Henry's How to Find Love in a Bookshop is one such cozy book, and as chance would have it, an excellent conduit for baking as well.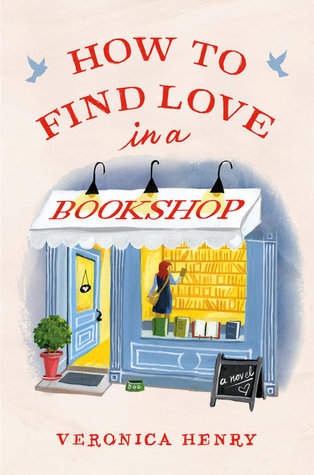 From the description, Nightingale Books is an idyllic bookshop - one I definitely wouldn't mind spending a few hours in! Set up in the Cotswolds by Julius Nightingale and now passed on to his daughter Emilia, it's a charming little store, one that is everything to the townspeople. As the story unfolds, we discover more about Julius, Emilia, the employees of the bookstore, the local chef, the lady of the manor, and so many more.
It really is as if we're welcomed into the town alongside them. In its entirety, it reminded me a bit of Stars Hollow crossed with Love Actually. The end wraps up quite neatly but that didn't bother me at all. Quite the opposite, I may have been disappointed if this wonderful story didn't leave me feeling as cozy at the end as it had throughout.  
A heartwarming novel like this one definitely deserves something welcoming to accompany it, and though the story features a magnificent chef who makes mouthwatering food throughout, the recipe that stuck out to me most was the gingerbread (cookie) books she created near the end. It just felt so perfect to create cookie books to go along with a novel about a bookshop.
I'm not the best decorator, so the descriptions of the beautiful, intricately detailed cookies made me a bit nervous, but I decided to push along anyway. I found a recipe for soft gingerbread cookies from Bless This Mess, ordered a couple of adorable book-shaped cookie cutters - an open book and a stack of books - and got to work.
To start, I put my softened butter in a large bowl and creamed it, adding the sugar gradually. Then, I added an egg, the molasses and white vinegar, beating until well-blended.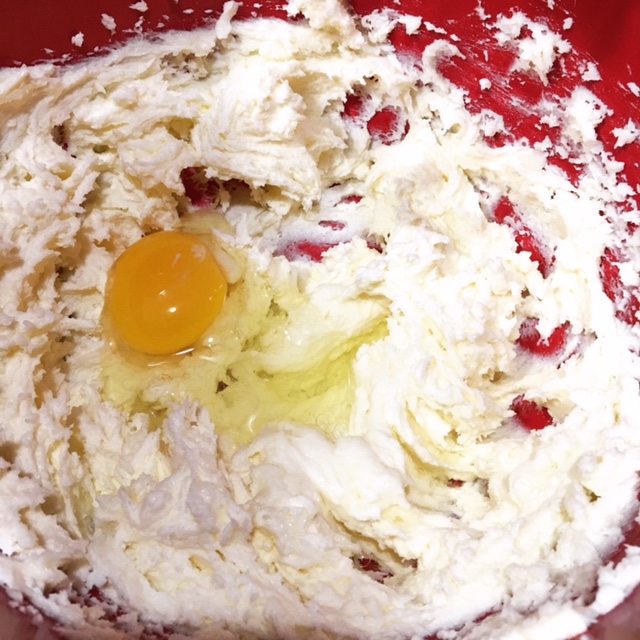 I used a mesh colander to sift the dry ingredients into the wet ingredients. Because the one I have only holds about 1 cup, first I did 2 cups of flour, followed by all of the spices, salt and baking powder, and then the remainder of the flour.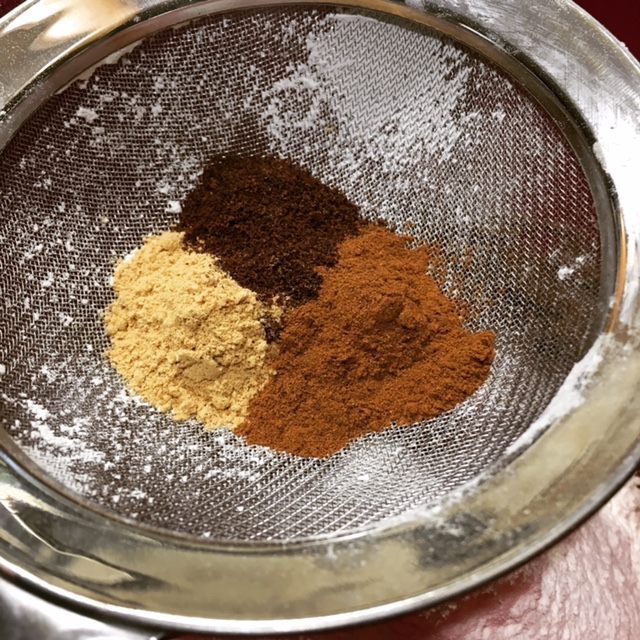 Once the cookie dough was well-blended, I wrapped it in plastic wrap and allowed it to chill in the fridge for about 45 minutes. (Note: I ended up needing an additional cup of flour because my dough was too sticky to properly roll and cut out. I realized this after refrigeration and several attempts to roll it and cut it. I then added the additional cup of flour, allowed it to chill again.)
Since I prefer my gingerbread cookies soft, I followed the suggestion from the original recipe and kept the dough approximately ¼" thick when I rolled it out. Using my adorable book-shaped cookie cutters, I ended up making just under 30 cookies. The amount of cookies you get will depend on the size of your cutters. Mine were about 3-4 inches.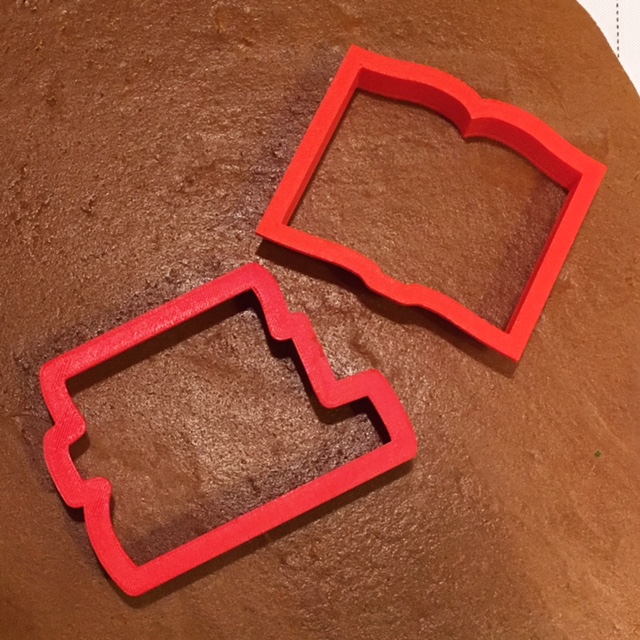 I baked each batch for about 11 minutes, allowed them to cool, and set to decorating. After a few practice cookies, which Scott was only too happy to help taste-test, I decorated some cookies worth photographing. I created a tribute to this week's book, and of course, one for the blog. 🙂
Soft Gingerbread Cookies
Servings: approx. 2 dozen (3-4 inch cookies)
Ingredients
1 cup butter, at room temperature
1 cup sugar
1 egg
1 cup dark molasses
2 Tablespoons white vinegar
5 cups flour
1½ teaspoons baking soda
½ teaspoon salt
2 teaspoons ground ginger
1 teaspoon ground cinnamon
1 teaspoon ground cloves
Directions
Cream butter, adding sugar gradually. Beat until well combined and light and fluffy, about 3 minutes.
Beat in egg, molasses, and vinegar.
Sift all of the dry ingredients together and then blend sifted dry ingredients into the wet ingredients.
Divide the dough into two even pieces, wrap each piece of dough in plastic wrap, and refrigerate for 30 to 90 minutes.
When the dough is done chilling, preheat oven to 350 degrees. Working in sections, roll the dough 1/2″ thick on a floured surface; cut into desired shapes. Place shapes on a baking sheet lined with parchment paper or a baking mat.
Bake at 350 degrees for 10-12 minutes. Let the cookies cool on the pan for 5 minutes and then move to a cooling rack.
Repeat with remaining dough. Decorate cooled cookies with royal or buttercream icing, or eat them as they are.
From:
Bless This Mess
Notes: If you like your gingerbread on the crispy side, roll it 1/4″ thick and bake for 11-12 minutes. If you like it nice and soft (though still very sturdy), roll the dough 1/2″ thick and bake for 10 minutes. If you play around with the thickness of the dough and the baking time, you'll discover a cookie that meets your liking.
This post contains affiliate links. Full disclosure here.