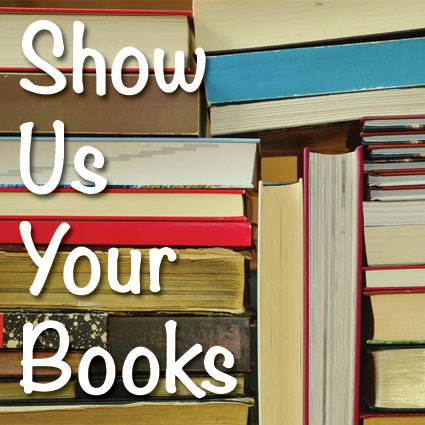 It's another edition of Show Us Your Books! But, before I kick off what I've been reading lately, I wanted to remind all of my readers about my 1 Year Blogiversary Giveaway! This Friday, August 11th is your last chance to enter to win a free book - pick the book you most want to read from my first full year of blogging at The Hungry Bookworm, and you could be chosen to win! Full details in last week's post. Good luck 🙂
Linkup Guidelines:
This linkup happens the second Tuesday of every month. The next is Tuesday, September 12, 2017.
1. Please visit and comment with both of your hosts, Jana & Steph
2. Please display the button or link back to me and the linkup hosts on your blog post
3. Please visit a few other blogs who've linked up and get some book talk going!
Engrossing Reads
Eleanor Oliphant Is Completely Fine - We picked this book for my September Good Reads & Good Eats book club, but my library hold happened to come in sooner than I expected. This book reminded me a lot of A Man Called Ove, except that the curmudgeon was 30-year-old Eleanor. I found her oddly relatable and caught myself chuckling at her wry, sometimes out-of-touch observations. Definitely can't wait to discuss this next month!
Passed the Time Just Fine
Cloud Atlas - People love this book, but I'm not one of those people. It was long and confusing and sometimes too on-the-nose about itself. The characters and chapters I enjoyed, though, kept me from hating it. I'm glad I read it - at over 500 pages, it was a feat! - but I just won't be reading it again.
Geek Love - Weird is an understatement for this book! Katherine Dunn created a carnival of freaks that had me cringing but also kept me reading for more. It prompted interesting discussion at my book club, and it led to some tasty popcorn and another ice cream recipe, so I can't complain. 🙂
Pachinko - Another book club pick, I was looking forward to Lee's saga about Koreans living in Japan, a slice of life I honestly knew nothing about. The writing was excellent, but the story was full of sadness. It was good, but it was emotionally rough - as I said in my book club, I liked it, but I don't think I'd recommend it.
Not Worth It / Did Not Finish
I may not have read a lot this past month (some of my choices took a while to get through…), but I didn't have any I disliked nor did I have any I left behind. It was a good month!
Currently Reading
The Other Einstein - I'm smack dab in the middle of Marie Benedict's novel about Albert Einstein's first wife Mileva Maric, who was also a physicist. As a feminist, the story intrigued me as soon as I heard of it, and I'm certainly enjoying it so far. More to come, of course 🙂
East of Eden - I haven't technically started this, but it's next in my queue! I'm mostly putting it here to hold myself accountable, since it's been hanging out on my TBR list for a while now…
Until next time!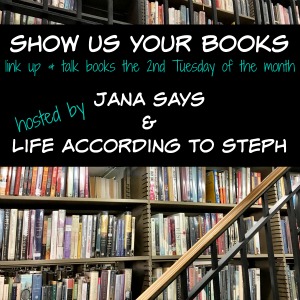 This post contains affiliate links. Full disclosure here.