Mango and Peppercorns is a memoir told collaboratively from three perspectives — that of Tung Ngyuen, a Vietnamese immigrant; of Kathy Manning, an American who sponsored Tung; and Lyn, Tung's daughter, born in Miami, where Tung and Kathy lived. It is a memoir not only of the immigrant experience (from both sides) but of food and family as well. Together, Tung and Kathy opened a successful, award-winning restaurant.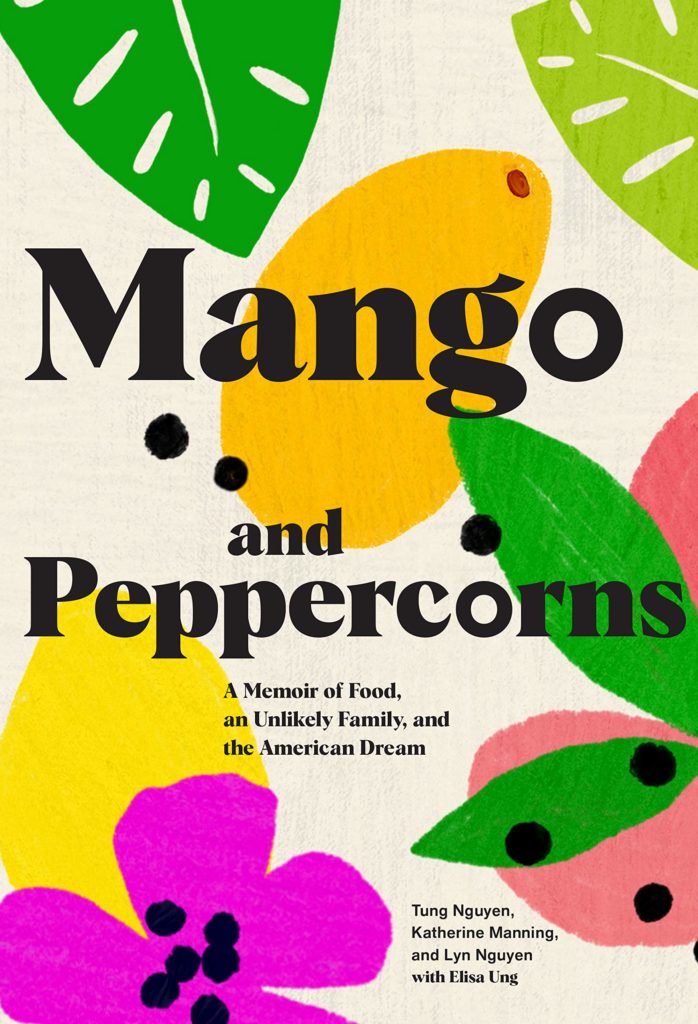 This memoir is a great reminder of the opportunities that American can provide and the successes immigrants can realize when given the right support. The alternating points of view made the story whole and demonstrated that all relationships — even those that are long-lasting and loving — have their conflicts.
Throughout the book, recipes were included. The one I chose to include may seem like an odd choice, but I loved that it embodied the combination of Vietnamese heritage and American culture shared throughout the book. This macaroni and cheese is one that Tung made for Lyn, who as a younger girl preferred American food over her mother's traditional Vietnamese cooking — yes, the cooking that made Tung an acclaimed chef. But, as Lyn realizes in retrospect, sometimes children don't always appreciate what's in front of them until it's no longer there.
Anyway, Tung tried to bring some Vietnamese flavors to a very traditional American dish, primarily by adding fish sauce and Accent flavoring. I didn't end up including Accent flavoring because my local supermarket didn't have any and I didn't have time to run to the Asian market, so that may have affected my experience with the recipe.
It was really easy to make: start by boiling macaroni. Meanwhile, in a skillet, melt some butter, brown onions and garlic and add ground beef, cooking until browned. To that, add fish sauce and salt (and Accent flavoring).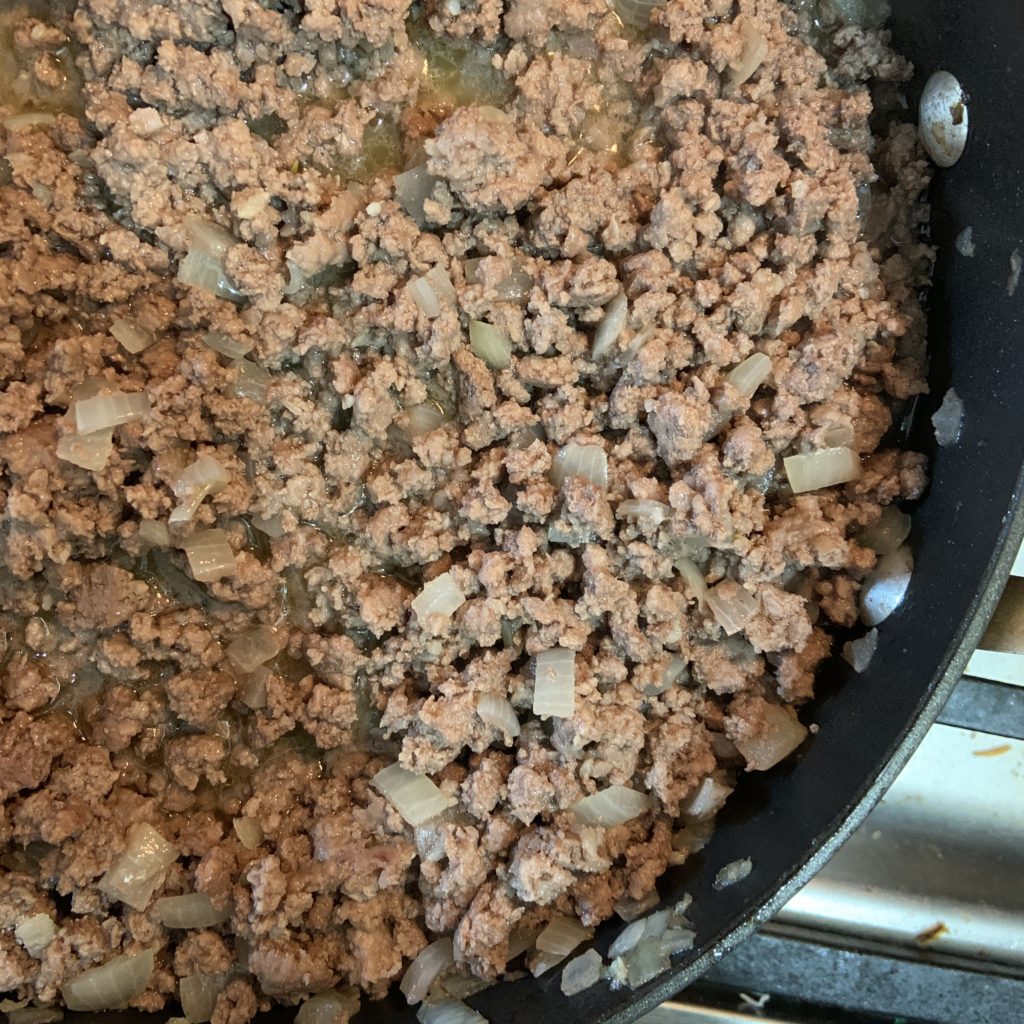 Once the macaroni is finished, drain and rinse in cold water. Add the ground beef mixture and stir to mix. Pour it into a 9x13 pan — I found deep dish was best — and sprinkle with shredded cheese. Cover in foil and bake until the cheese is melted.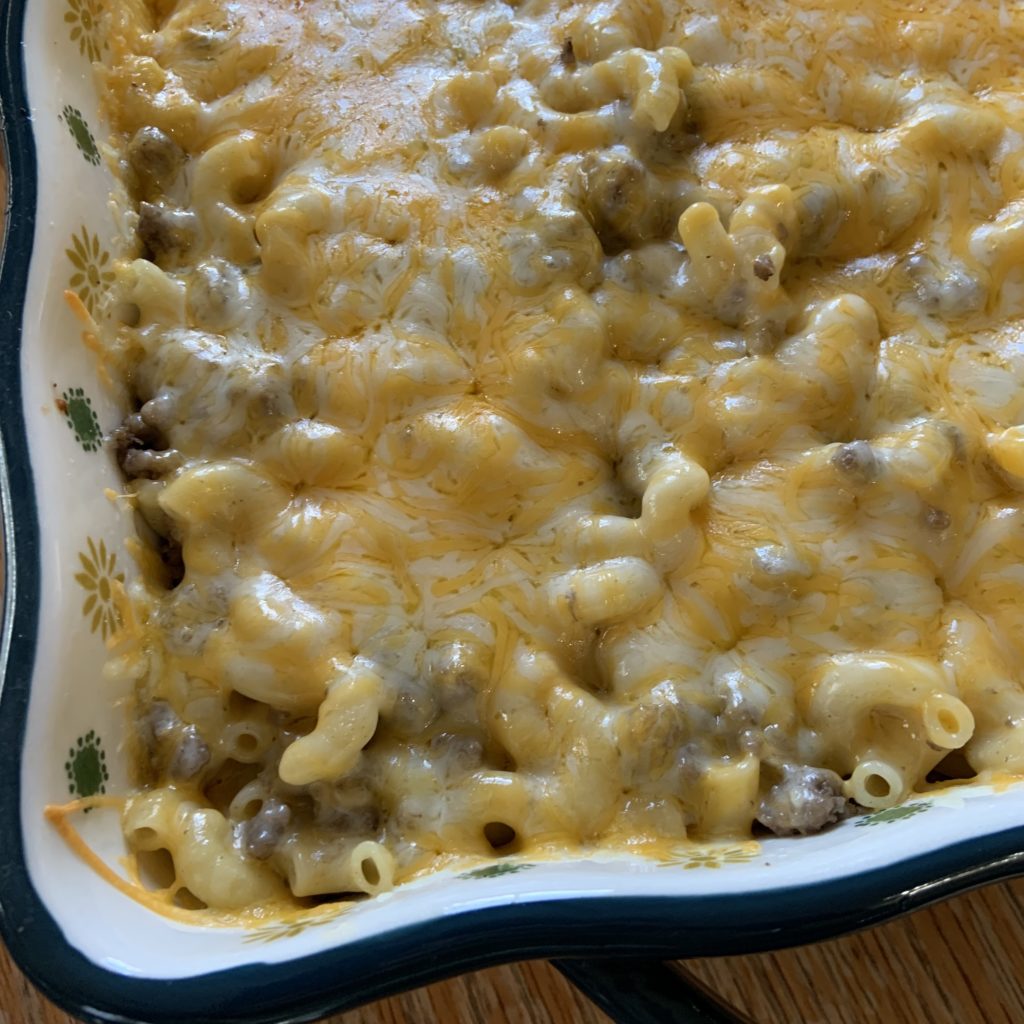 I really loved the idea of this macaroni more than the finished product. I didn't think the fish sauce was enough to bring out that flavor. I also didn't like how the cheese was just melted on the top and not incorporated throughout. (I prefer a creamy macaroni and cheese myself.) To me, the dish honestly tasted like ground beef with noodles and some cheese.
That said, I'm sure the Accent flavoring would've made a huge difference! I may experiment again with more fish sauce and creating more of a cheese sauce than just sprinkling it on top before baking.
I sort of wish I had chosen one of the many many more traditional Vietnamese recipes Tung serves at the restaurant, but honestly, a lot of them had ingredients that are hard to find here. They all sounded absolutely mouth-watering though!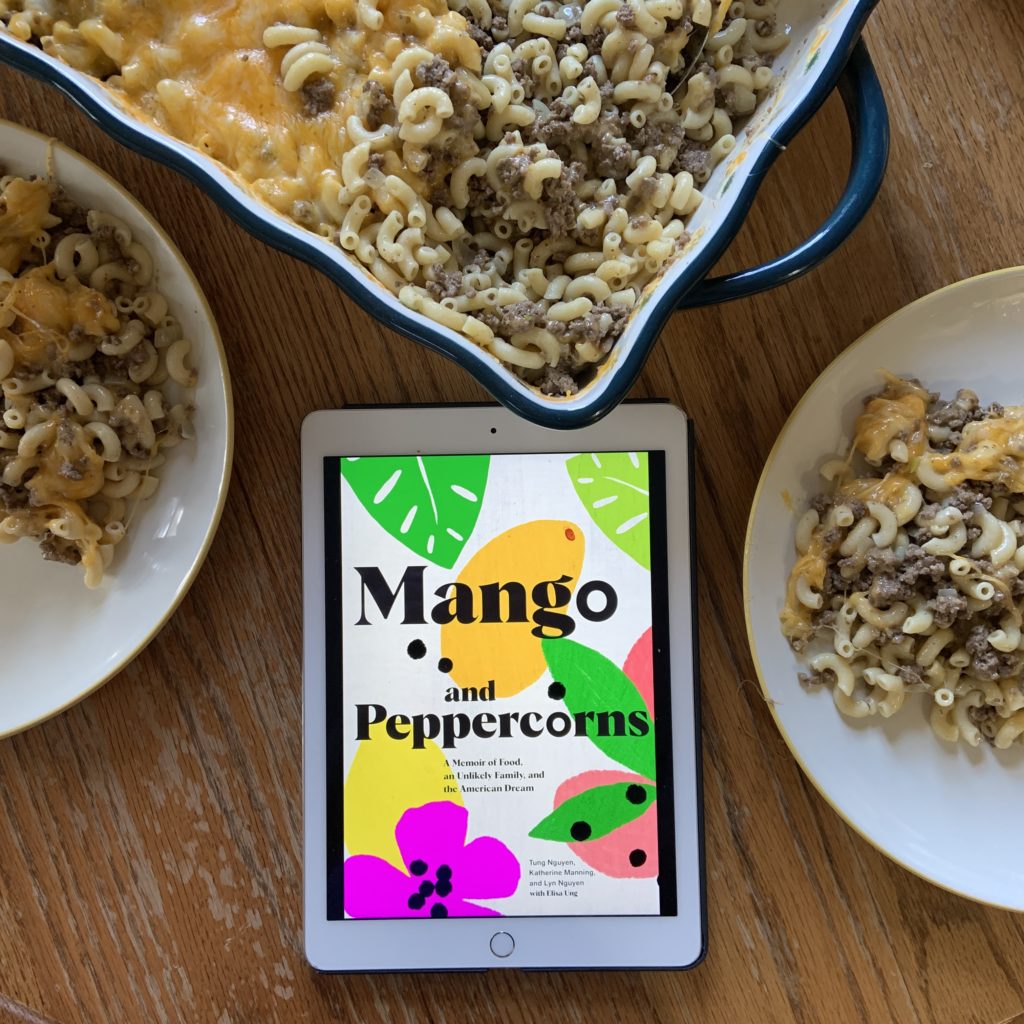 Vietnamese Macaroni and Cheese
Ingredients
1

lb

elbow macaroni

or 3 cups

¼

cup

unsalted butter

6

medium garlic cloves

minced

½

medium sweet onion

chopped

2

lbs

ground beef

2

tsp

fish sauce

½

tsp

Accent Flavor Enhancer

optional

¼

tsp

kosher salt

4

cups

shredded Colby-Jack cheese
Instructions
Preheat the oven to 350-degrees F, with rack in the middle position.

Meanwhile, cook the macaroni according to the package directions. Rinse with cold water and set aside.

In a large skillet, melt the butter over medium-high heat, add the onions and garlic, stirring occasionally until lightly browned. Add the ground beef, breaking it up with a wooden spoon or spatula.

Lower the heat to low, stir in the fish sauce, Accent (if using), salt and cook for about 2 minutes. Raise the heat to medium and cook, stirring occasionally to incorporate the juices, until the beef is cooked through, about 5 minutes more.

Off the heat, stir in the reserved cooked macaroni, then transfer the mixture to a 9x13 pan. Scatter the cheese evenly across the top. Cover the pan tightly with aluminum foil, leaving some space between the top of the macaroni and the foil. Bake until the cheese is melted, 10-15 minutes.
Notes
From: Tung Nguyen in Mango and Peppercorns
If you had a deep 9x13 baking dish that would work best. When I used a regular one, it was too full to cover without the foil touching the cheese on top. The original recipe said to bake for 5-10 minutes but my cheese took closer to 15 minutes to melt, so I added additional time here.
Also, the original recipe called for 1¾ lbs of beef, but I used 2 lbs because that was what I had on-hand and didn't want to save/waste ¼ lb of beef.
---
*I received a free digital copy of this book from NetGalley in exchange for an honest review.
This post contains affiliate links. This does not increase the price you pay, but I may receive a small commission for any products you choose to buy. Purchases made through affiliate links help to cover my blogging costs. Thank you for helping to support The Hungry Bookworm! Full disclosure here.