One of our favorite books this fall has been You're My Little Pumpkin Pie by Natalie Marshall. With memorable rhymes and cute illustrations, it's sure to become a fast favorite in your house too! My son especially loves the cut-outs and reveals on each page.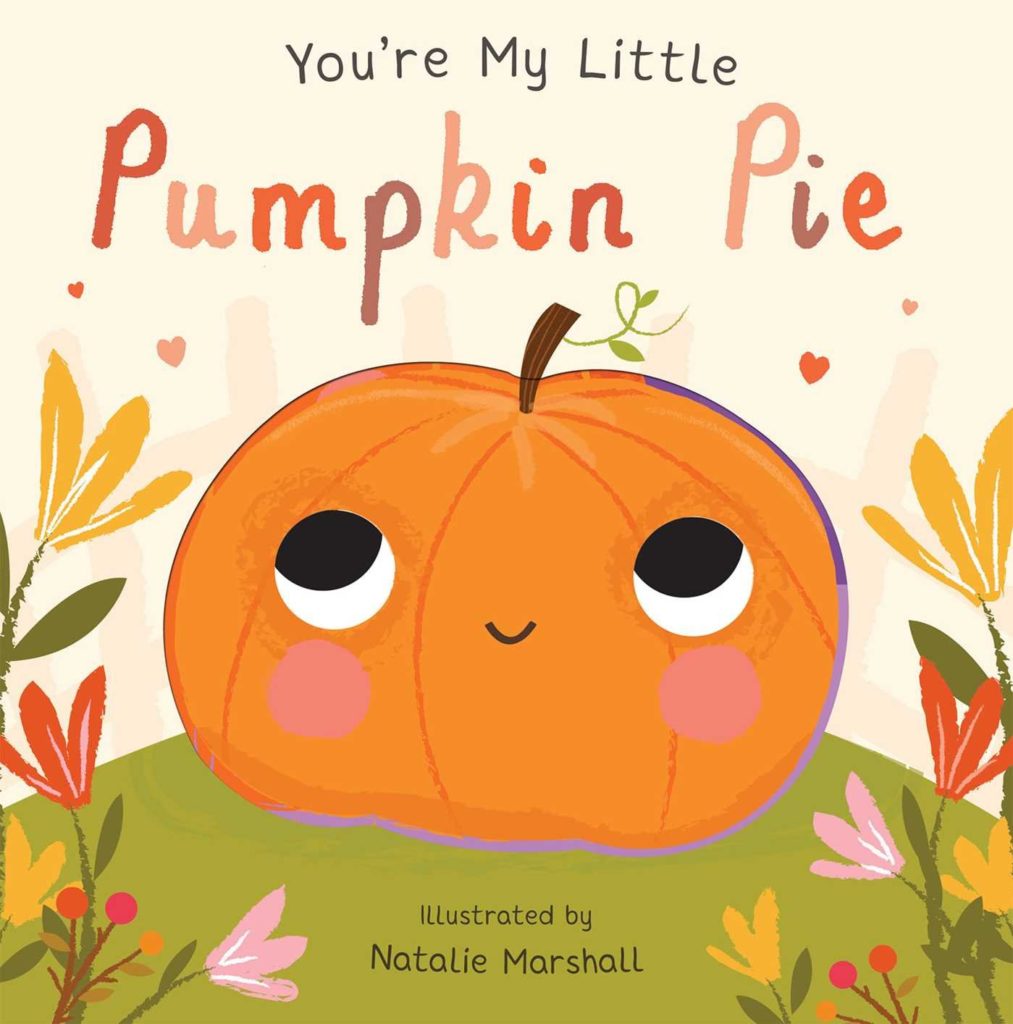 It's a board book that skews a bit more Halloween — aside from pumpkins, there are ghosts, spiders and bats (all cute and not in any way scary, I assure you). But the title makes me think of Thanksgiving, which is right around the corner.
It would be easy to make traditional pumpkin pie to go along with the book, but traditional pies aren't always kid-friendly. I opted for a recipe that's easier than pumpkin pie: Pumpkin Pie Crisp.
Kids can help with every step of the process, except for getting the crisp into and out of the oven. Also, I recommend a cast iron skillet, which is both heavy and stays hot for quite a bit after coming out of the oven, but if you don't have one or you just prefer not to use it, you can also use a medium-sized (4-6 quart) casserole dish. 
First, I made the filling. In a large bowl, I combined pumpkin puree, sugar, eggs, pumpkin pie spice*, salt, and vanilla extract.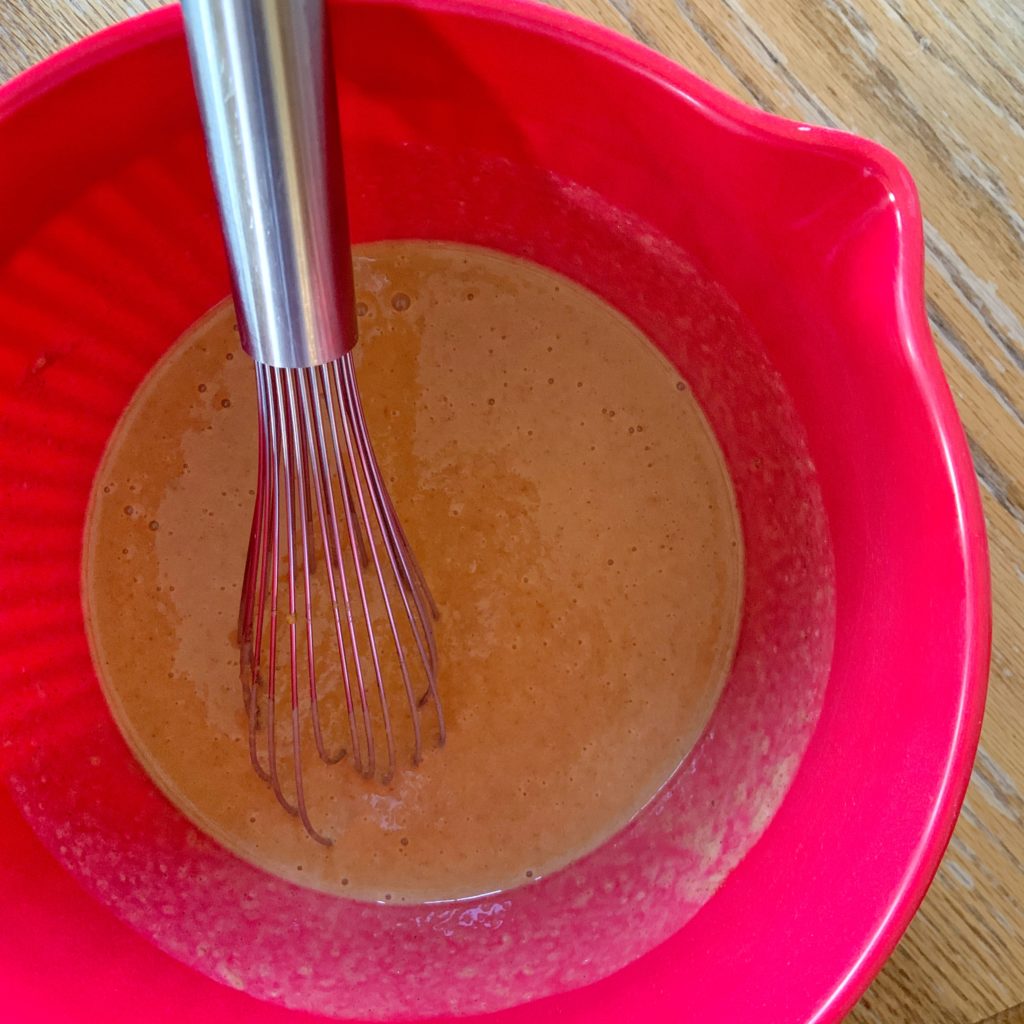 Then, I whisked in heavy cream and poured that into my buttered skillet.
After that, I made the streusel. In a different bowl, I whisked together flour, sugar, cinnamon, and salt. I added the melted butter and used a fork to mix it together until it was crumbly.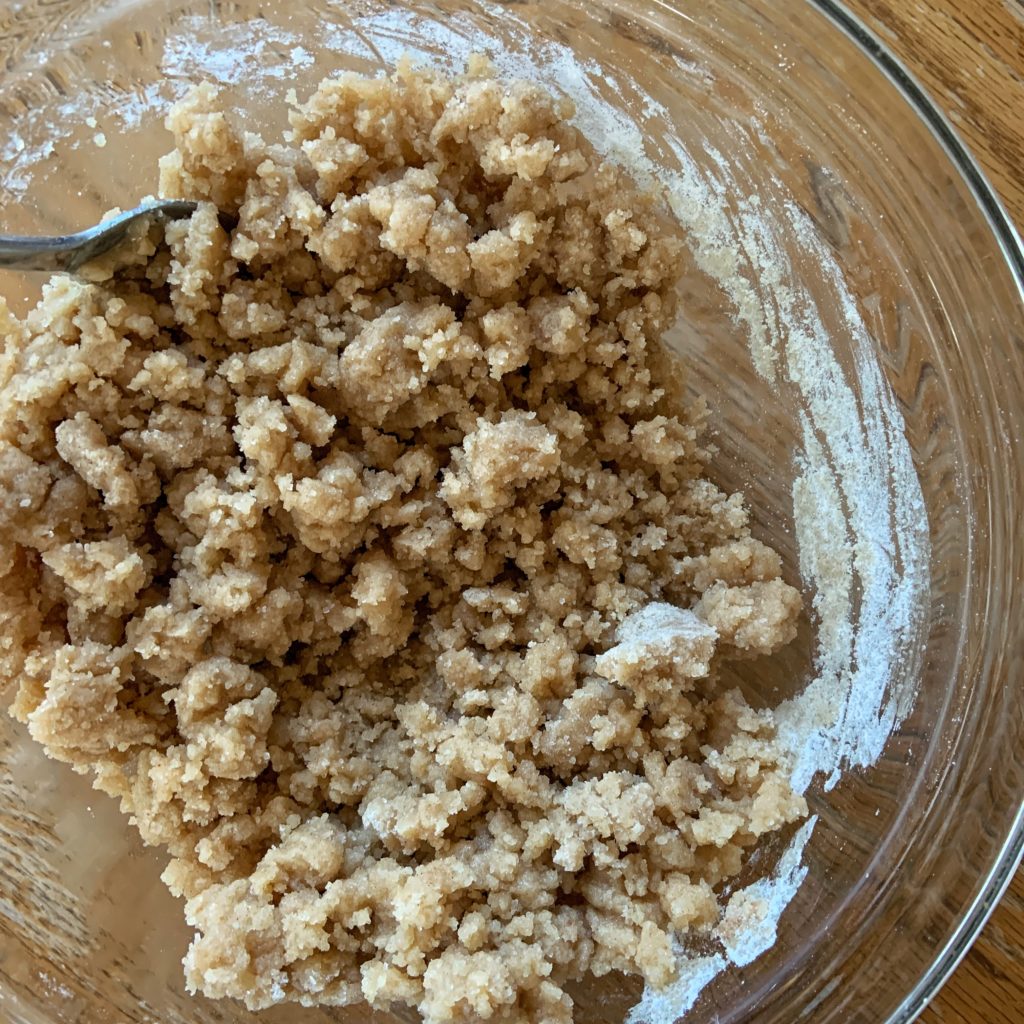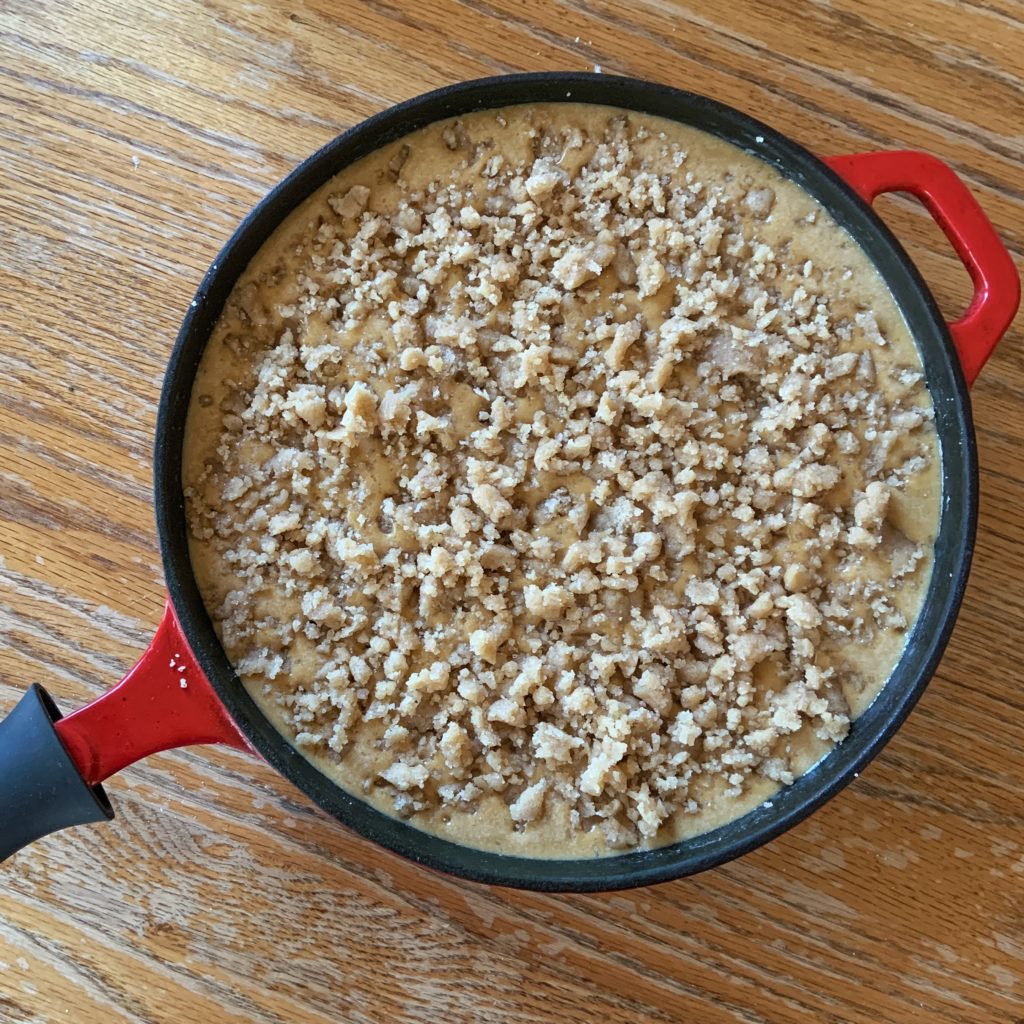 I baked it in a 375 degree oven for 45 minutes, until the top was golden brown and the pumpkin filling was set.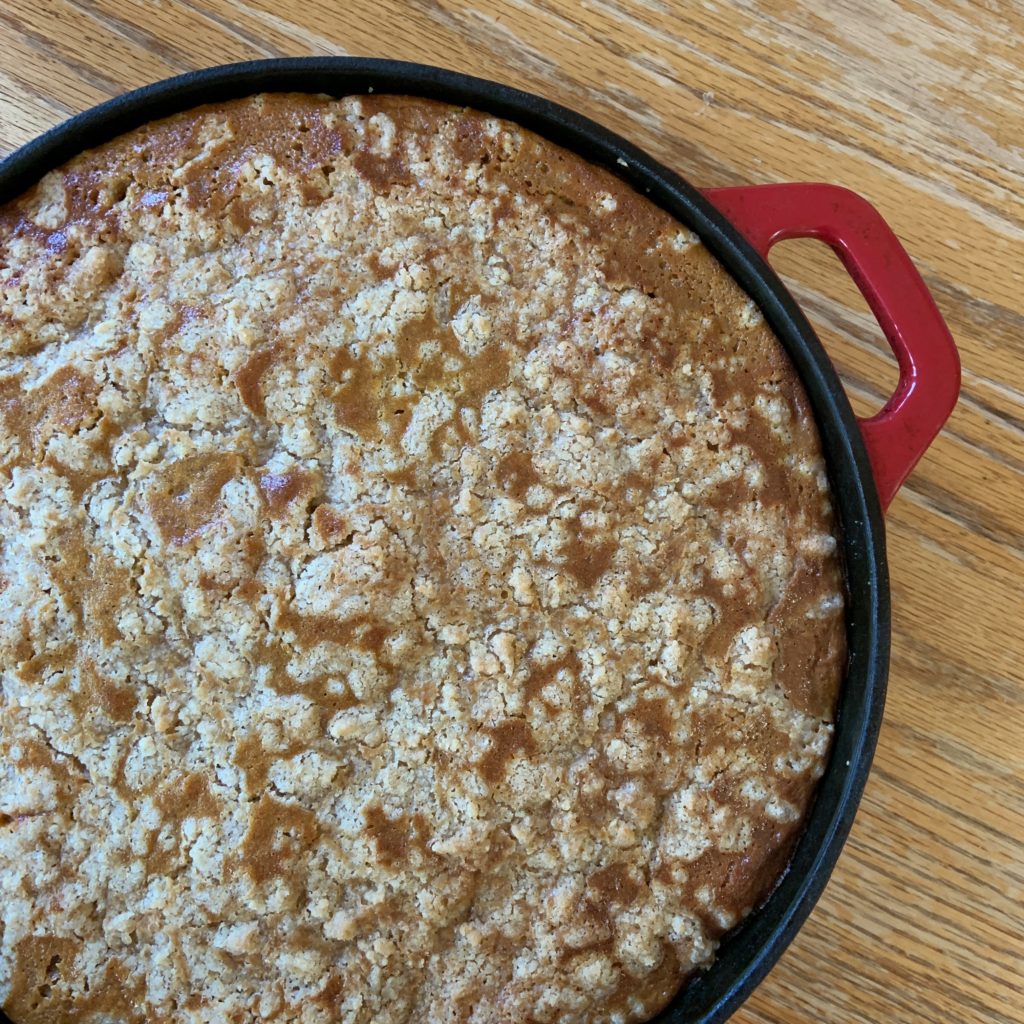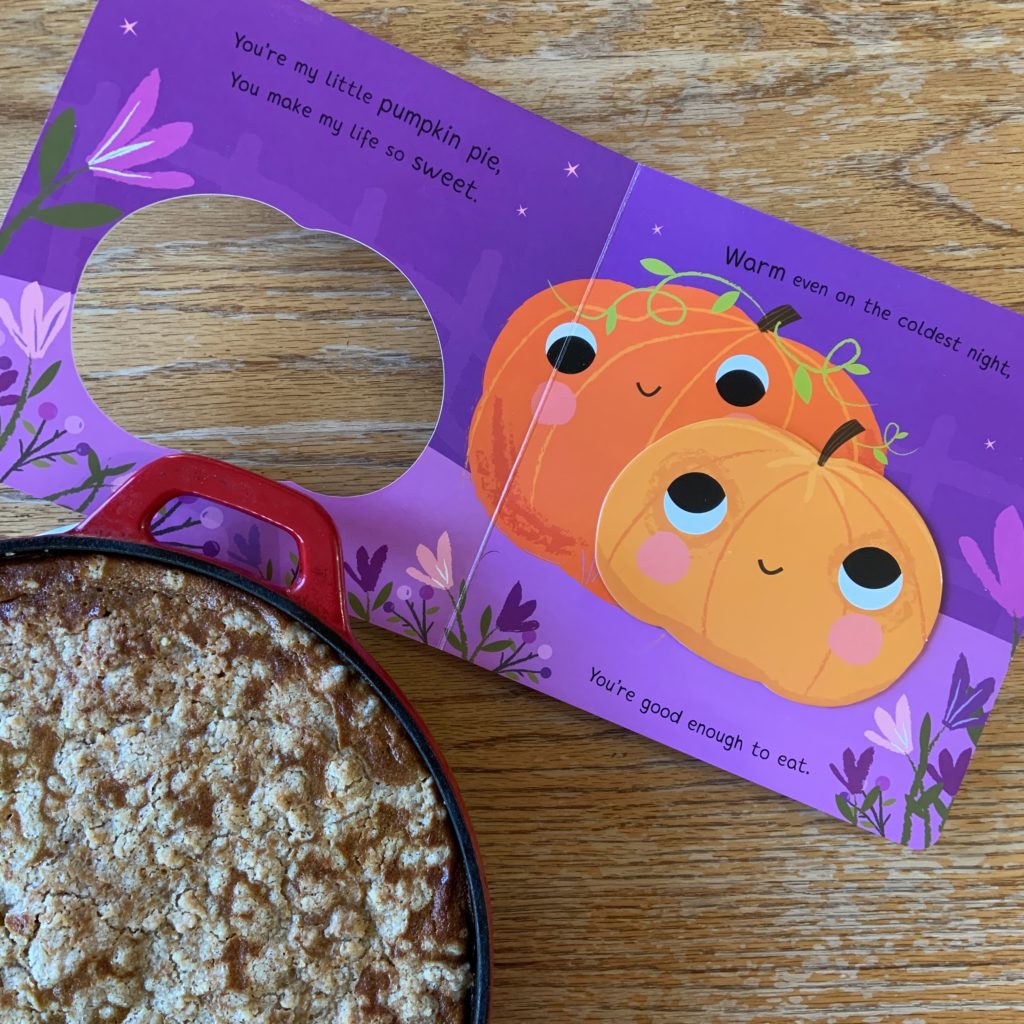 I let it cool and then served it up in bowls, with vanilla ice cream on top.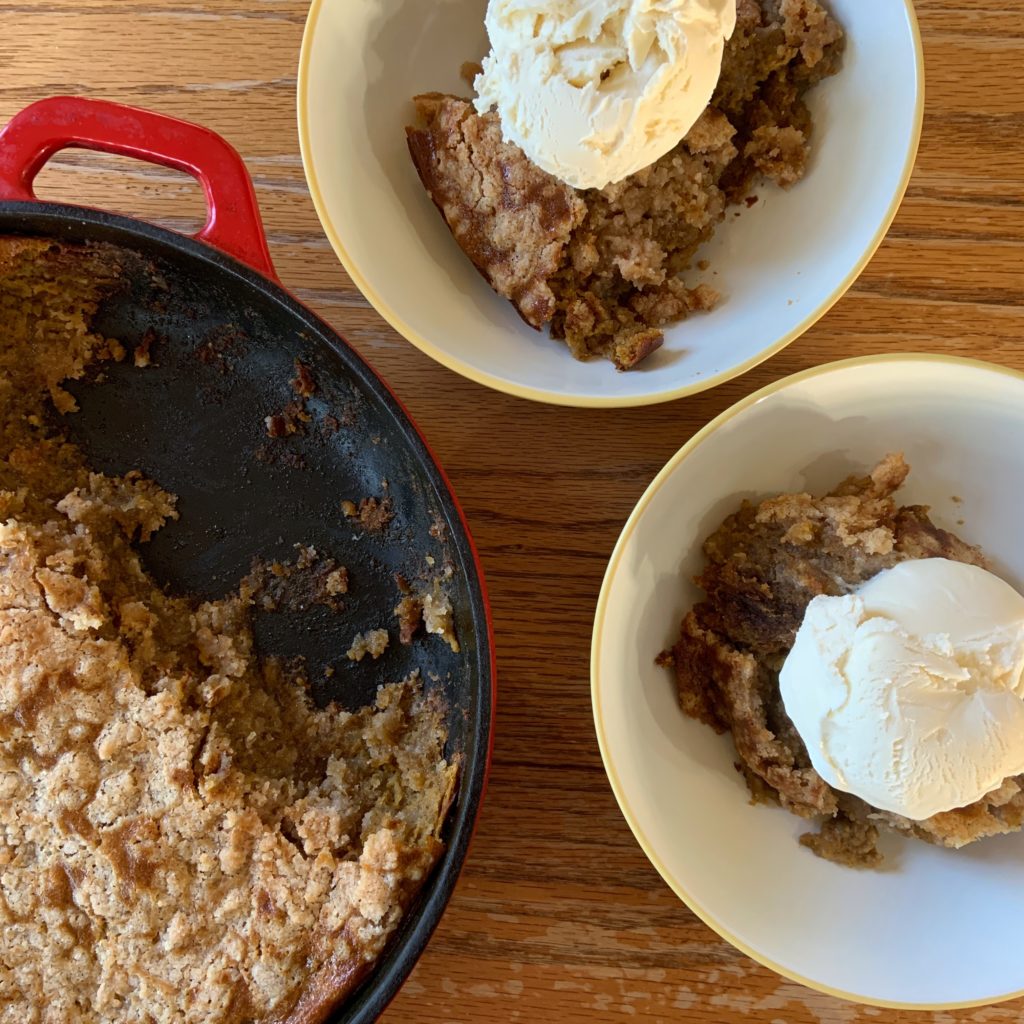 It was delicious — almost better than pumpkin pie! We will definitely be making it again.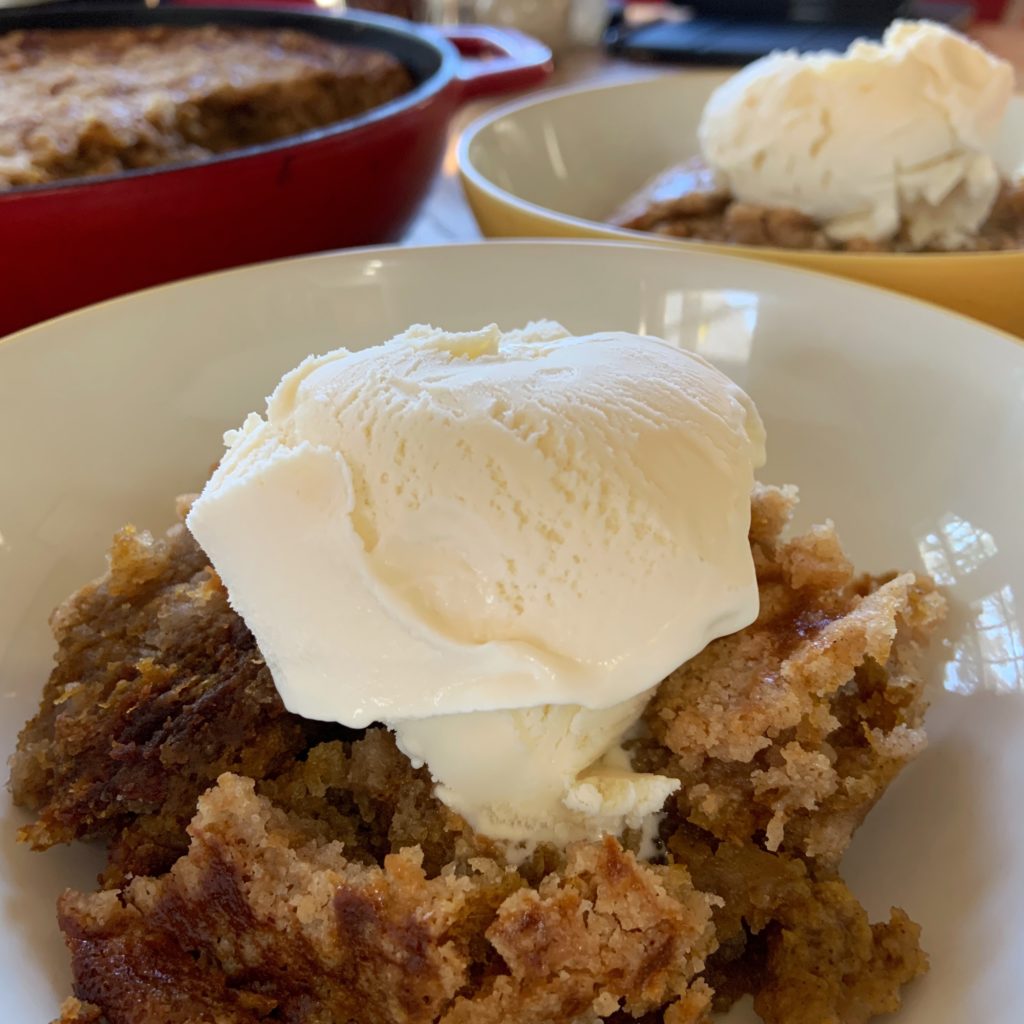 *If you don't have pumpkin pie spice, you can make your own. Combine 1¼ teaspoon ground cinnamon, ¼ teaspoon ground nutmeg, ¼ teaspoon ground ginger, ⅛ teaspoon ground cloves.
Pumpkin Pie Streusel
Ingredients
Pumpkin Filling
1

15-oz. canned pumpkin purée

1

cup

sugar

3

large eggs

2

teaspoons

pumpkin pie spice

1/2

teaspoon

salt

2

teaspoons

pure vanilla extract

2/3

cup

heavy cream
Cinnamon Streusel
2

cups

all-purpose flour*

1 1/2

cups

sugar

2

teaspoons

cinnamon

1/2

teaspoon

salt

12

tablespoons

unsalted butter

melted
Instructions
Preheat oven to 375°F. Butter a 12-inch cast iron skillet or a medium casserole dish. Set aside.

In a large bowl, whisk together pumpkin, sugar, eggs, pumpkin pie spice, salt, and vanilla extract. Whisk in heavy cream until smooth. Pour into prepared skillet and set aside.

In a medium bowl, whisk together flour, sugar, cinnamon, and salt. Add melted butter and stir with a fork until crumbly. (Can also beat with a hand mixer until crumbly if needed).

Spread cinnamon streusel topping on top of pumpkin pie mixture in an even layer.

Bake until the filling is set and the top is golden brown, 40 to 45 minutes.

Let cool for 10 minutes, then serve warm topped with homemade vanilla ice cream, if desired.
Notes
From: Dixie Crystals Sugar
*Spoon & Sweep method: Use a spoon to fill measuring cup with flour until required amount is obtained. Scooping measuring cup directly into flour bag will firmly pack flour resulting in too much flour required for recipe.
---
This post contains affiliate links. This does not increase the price you pay, but I may receive a small commission for any products you choose to buy. Purchases made through affiliate links help to cover my blogging costs. Thank you for helping to support The Hungry Bookworm! Full disclosure here.