Kathleen Flinn's The Kitchen Counter Cooking School is not what I expected. I bought it on a whim at a library used book sale (how I miss those!) because it looked food-related, and I love food-related reads. I think I thought it was fiction. Anyway, I recently picked it up as my selection for an alliterative read in my Long Distance Reading Challenge and realized it's non-fiction.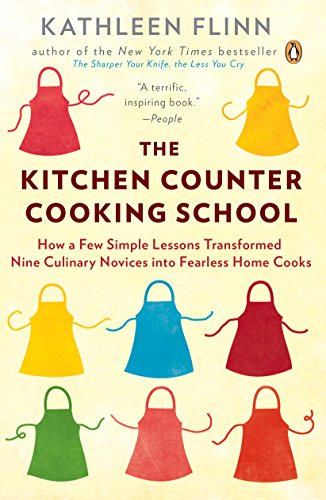 In it, Kathleen teaches nine women (apparently there was one male participant who ended up dropping out before it started) to cook. She starts by going to their houses to get a sense of what's in their cupboards and fridges and their level of cooking skill. Then, the group meets weekly in a commercial kitchen, and Kathleen imparts her wisdom. The women make everything from simple vinaigrettes and bread to soups and braised pork. They learn knife skills and how to prepare and use a whole chicken. 
For me, it was a little bit like going back to culinary school. It was nice to experience things again, with a slightly different perspective. It also bolstered my confidence in my cooking abilities. These women walked away from Kathleen's classes with some life-changing skills. It was really inspiring to read — it will make you want to get in the kitchen!
Before reading this book, I always thought of alfredo as something that was complicated to make. It was something I ordered when I went out to eat but never made at home. Kathleen makes it sound so easy — it's just cooking cream! — and included a recipe, which I decided to try. 
First, I cooked my pasta; I opted for the classic choice, fettuccine.
Then, in a medium saucepan, I added my heavy cream and let it come up to a bubble. I added salt and waited for the bubbles to get bigger.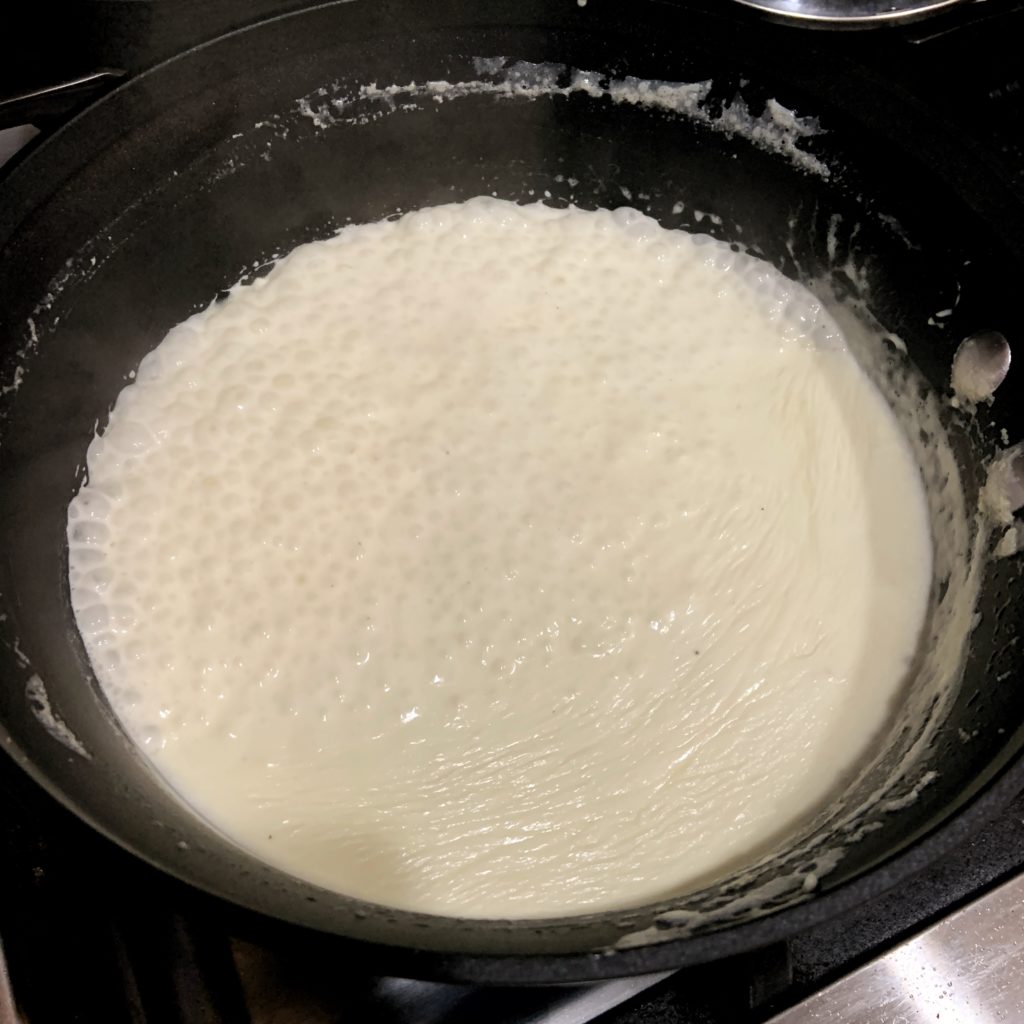 I added some of the pasta water to the cream and kept cooking it until it thickened. To that, I added the rest of the cream (2 tablespoons, reserved from earlier) and heated it through. Finally, I added Parmigiano-Reggiano and garlic (of course, even though it's optional) and some pepper.
It was amazing. Better than whenever I've eaten it out at a restaurant. And way easier than I expected! I always thought alfredo was a cheesy sauce, but it's like 95% cream. Really rich, delicious cream.
I added some peas (my son's latest favorite vegetable) and we dug in. (You could add anything you like, or nothing at all. It's an easy way to use leftover vegetables or meats, like chicken or shrimp.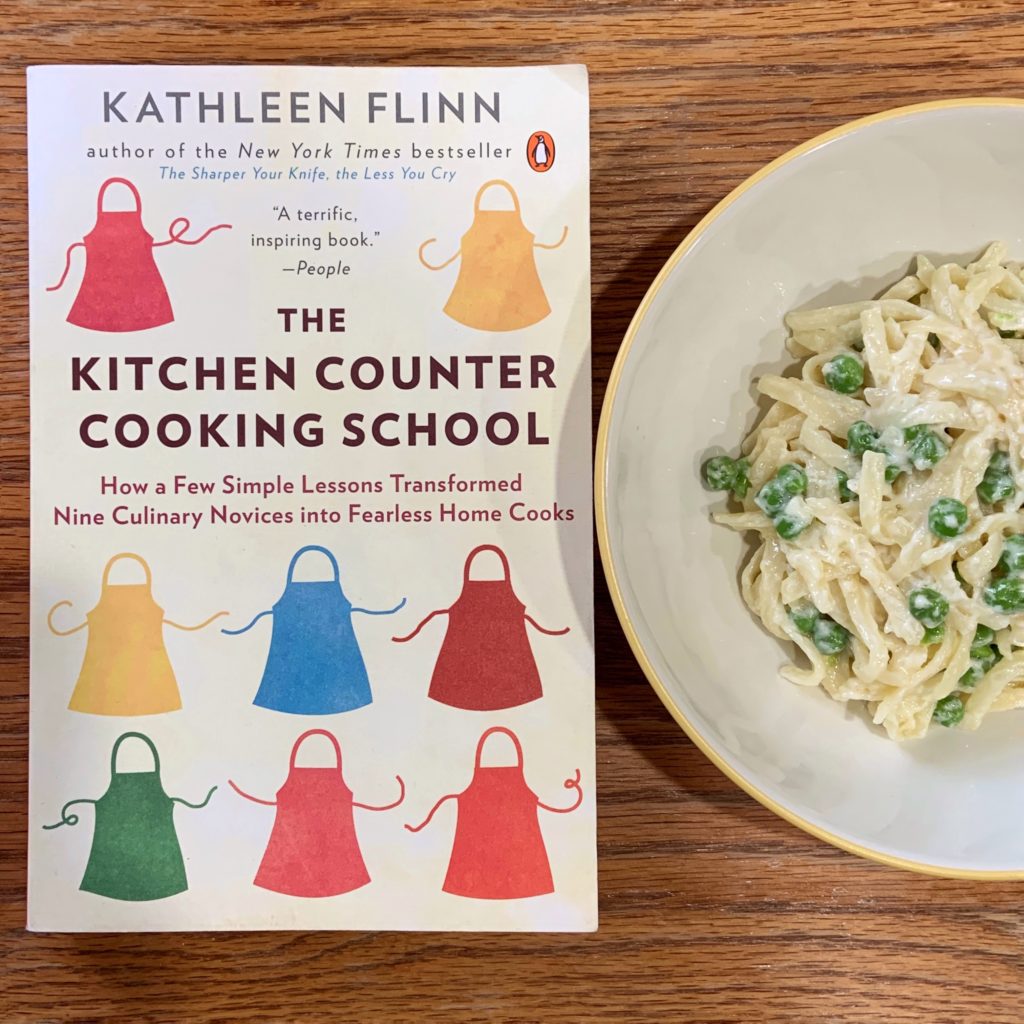 Basic Alfredo Sauce
Ingredients
8

oz

cooked pasta

2

cups

heavy cream

(2 TBS preserved)

½

teaspoon

salt

½

cup

grated Parmesan or Parmigiano-Reggiano cheese

1

garlic clove

minced (optional)

Freshly ground black pepper
Instructions
Prepare pasta according to package directions. Carefully reserve one cup of the pasta water to use in the sauce.

Over medium-high heat, add all but 2 tablespoons of the cream to a saute pan or skillet. When it bubbles, add the salt.

Small bubbles will erupt into larger bubbles. Stir.

When the sauce thickens enough to cover the back of a spoon or leaves a clean line in the bottom of the pan when you pull a spatula across it, add the pasta water. Cook over medium-high heat for about 3 minutes, until it bubbles again and the sauce thickens.

Add the reserved 2 tablespoons of cream, and heat through. Add the cheese, garlic (if using) and a few cranks of pepper. Taste, and add more salt if needed.

Add the cooked pasta and any additional ingredients and stir well to coat.
---
This post contains affiliate links. This does not increase the price you pay, but I may receive a small commission for any products you choose to buy. Purchases made through affiliate links help to cover my blogging costs. Thank you for helping to support The Hungry Bookworm! Full disclosure here.