I don't like scary movies, but somehow, I still get a thrill out of watching them… sometimes, usually with a viewing partner and often in the daylight. I need the boundaries of someone else's imagination to keep mine in check. So, it may go without saying that I don't typically like scary books. My mind runs wild! But, it is spooky season, and if you're going to give a creepy book a try, why not now? 
Mexican Gothic is a hot novel right now. Not just because it's October, but that certainly doesn't hurt. I've heard about it everywhere lately. One of my friends picked it as our current book club read, so I had no choice but to see what the fuss was all about. (Side note: we meet on Thursday and I can't wait to see what they all thought!)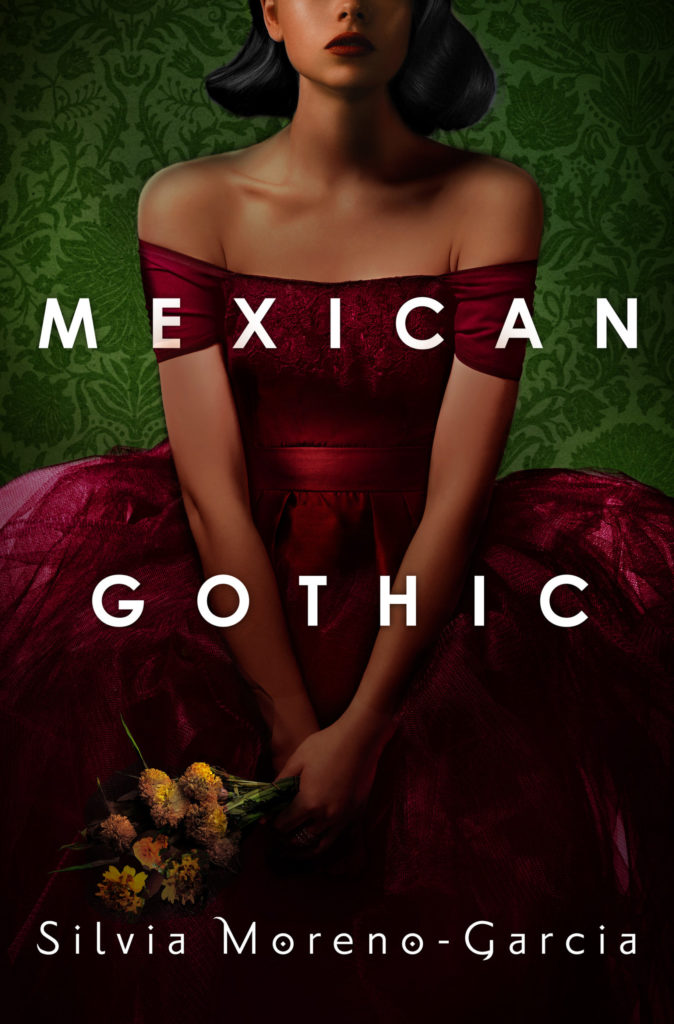 Silvia Moreno-Garcia's novel begins slowly, in classic gothic fashion. In 1950s Mexico, Noemí receives a frantic letter from her cousin, who recently married a man who lives in a mysterious house in the countryside. Noemí has no choice but to head to High Place to see her cousin. High Place is isolated and full of secrets and odd family members, which is really the perfect setting for a book I shouldn't have been reading just before bed.
Noemí does have some hope in the youngest brother, who she comes across picking mushrooms which leads to a sort of bond. He proves himself to be willing to help her help her cousin, at least some of the time. I don't want to give too much away so I'll end here, but if you're looking for something eerie and old-fashioned, this would be a great pick. This book is such a mood. Sort of Jane Eyre-esque in its setting.
Since I don't read really these types of books I'm not exactly sure how to rate it as I have very little to compare it to, and honestly I was so creeped out most of the time, I'm not even sure if I was seeing clearly, so to speak.     
The mushrooms I mentioned earlier actually pop up constantly in the novel because they grow on the High Place's property. Mushroom tacos seemed like a great pairing. In looking for a recipe, I learned from Epicurious that the earliest Mexican cuisine was, in fact, vegetable-based. I didn't ultimately choose their recipe, but it sounds delicious and seems like it would definitely be worth a taste! I found a recipe from Half-Baked Harvest that looked amazing for Asada Mushroom Tacos and made those.
Unfortunately, my grocery store was all out of portobello mushrooms the day I was cooking, so I subbed in baby bellas instead. This totally worked fine, and if you can't find mushroom caps and really want these, by all means, swap them in. But I really like think, if you have the larger portobello mushrooms available to you, that's the way to go — primarily for texture, but also ease of cooking (especially if you're wanting to grill them).
Anyway, they're super easy to make. First I made the marinade and got the mushrooms in there so they could soak up that flavor for at least an hour.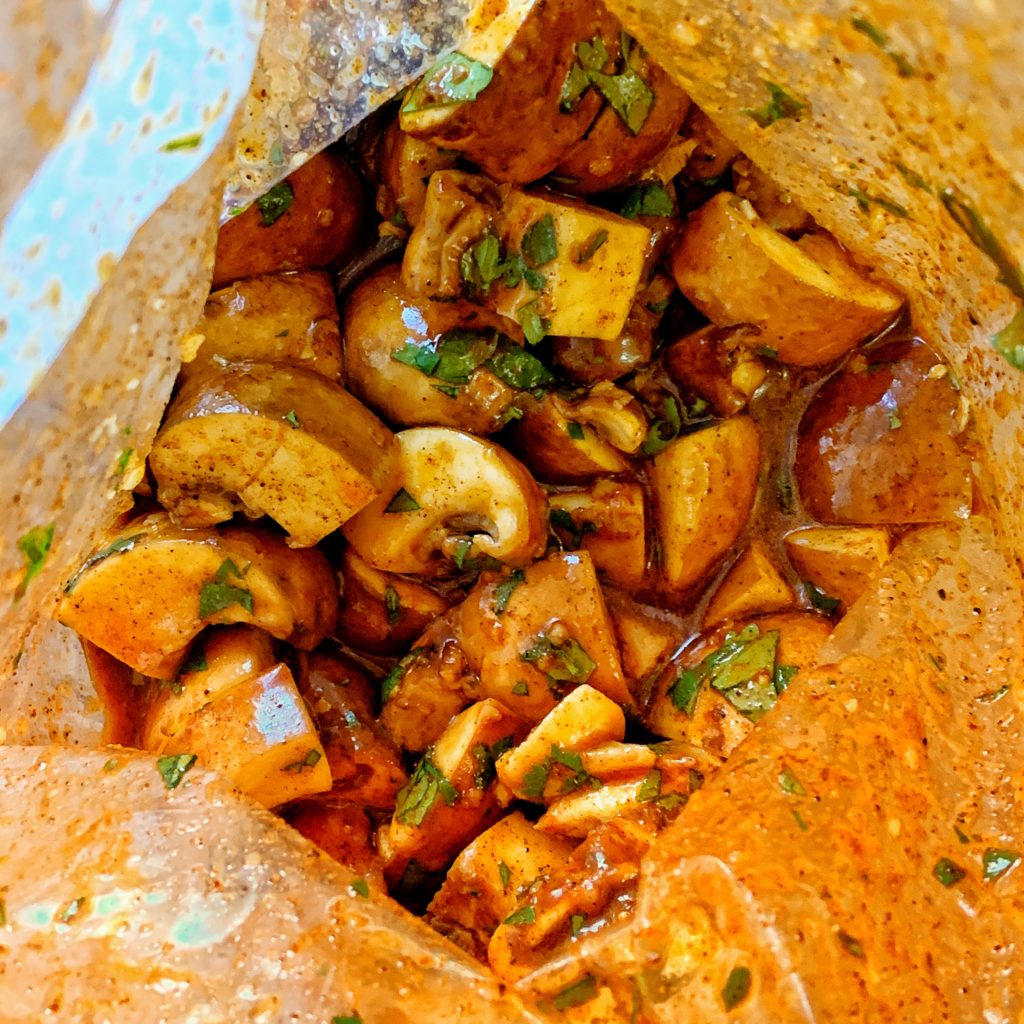 While those marinated, I made the pineapple salsa. (Not quite the same make-up but reminded me of my first post!) I used guacamole we already had on-hand, so I didn't make that from scratch this time.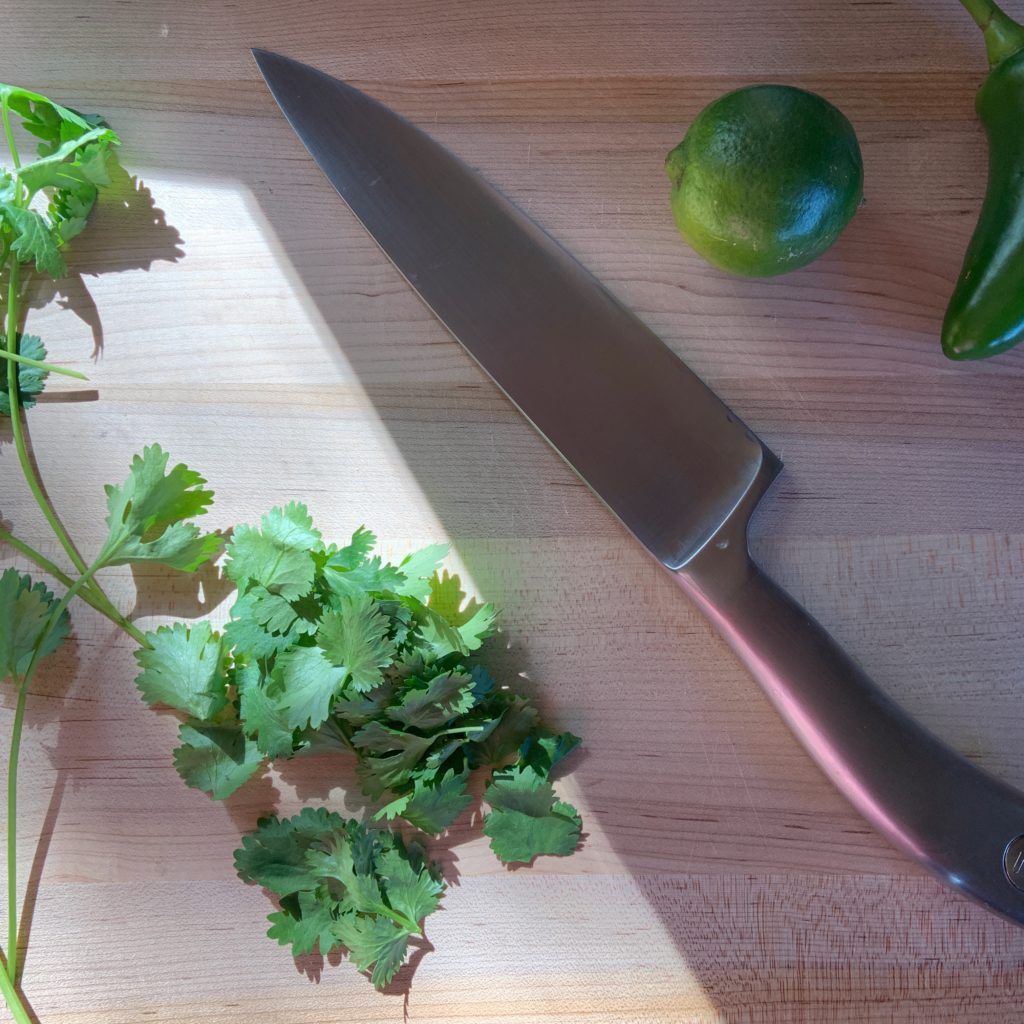 It was also colder the day I decided to cook these than I had anticipated, so I instead cooked the mushrooms on the stovetop. If you opt for this method, make sure to drain the pan a few times as you cook it so the mushrooms have a chance to develop some color.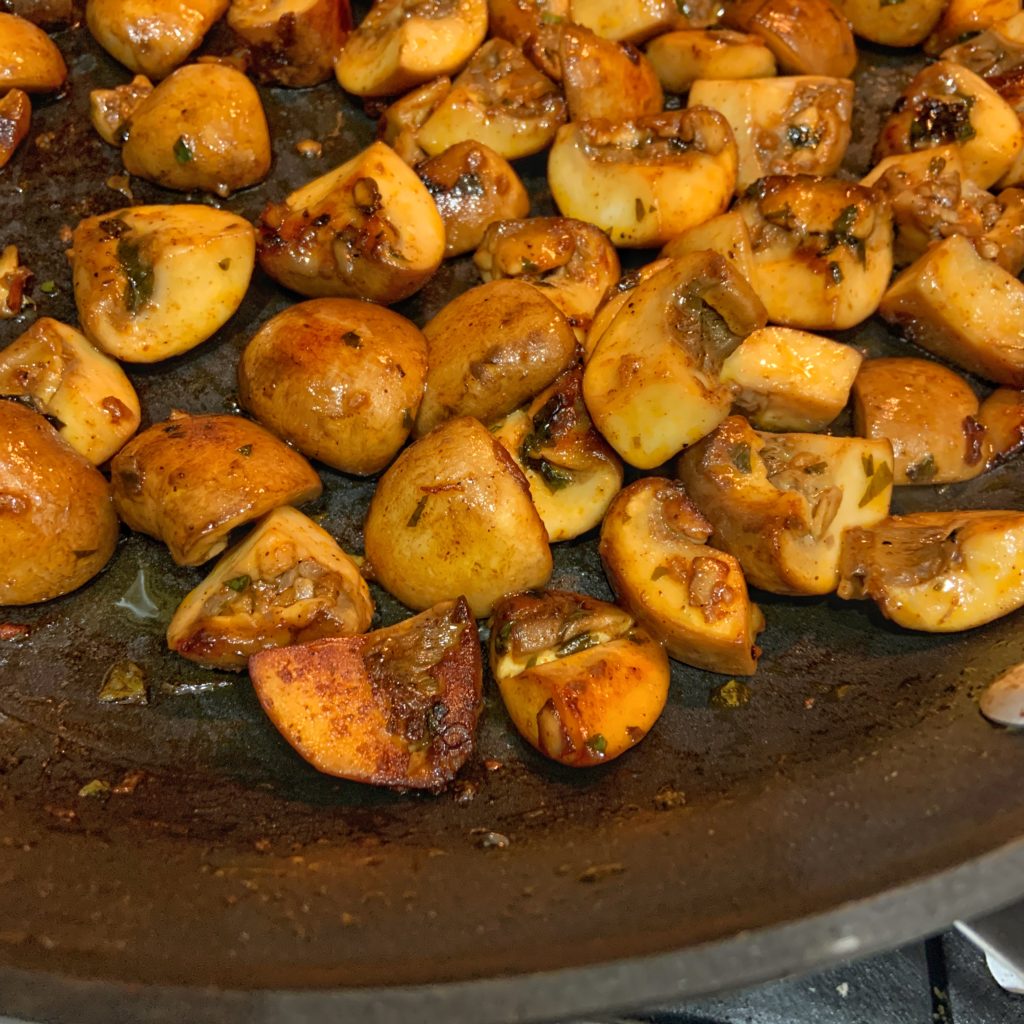 I served these on corn tortillas that I warmed in a pan.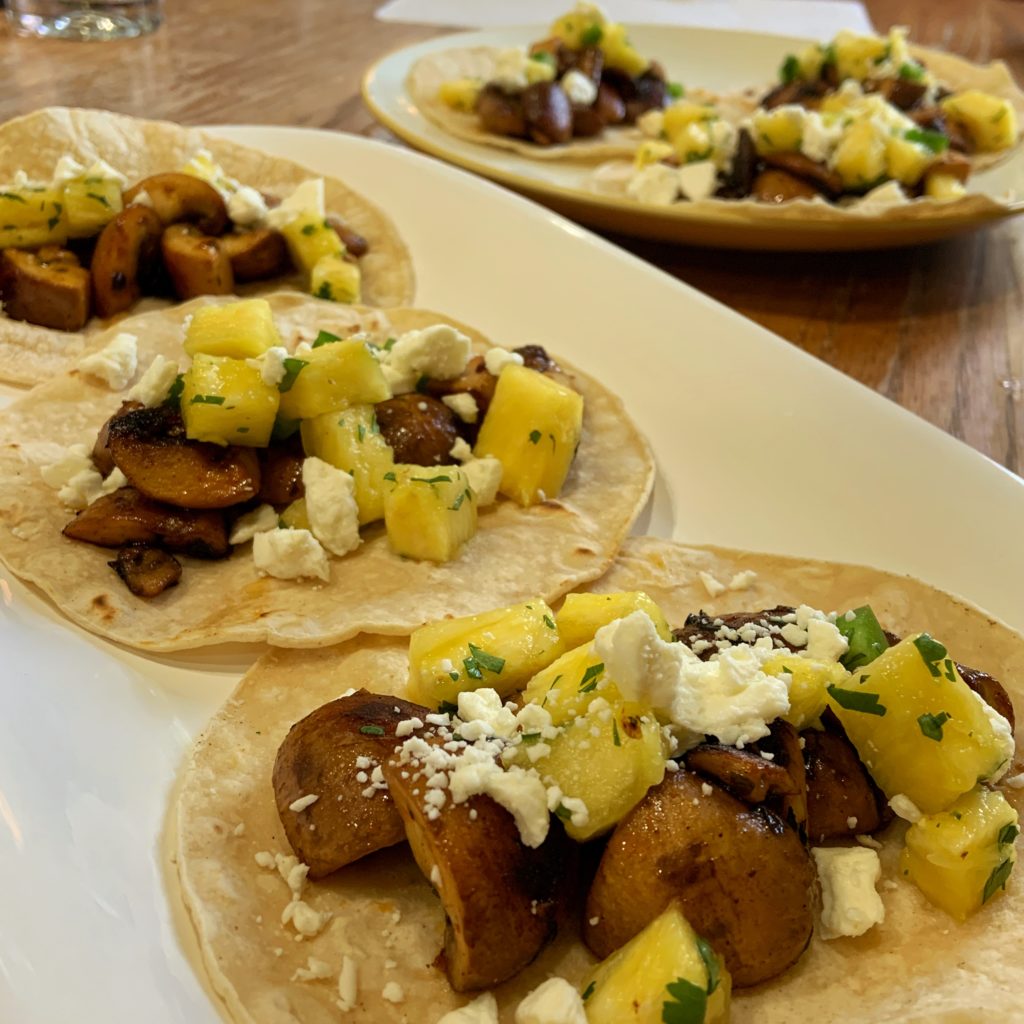 We really enjoyed them, but like I said, I think the large portobello mushroom caps would've been even better. They were the perfect accompaniment to the novel for sure.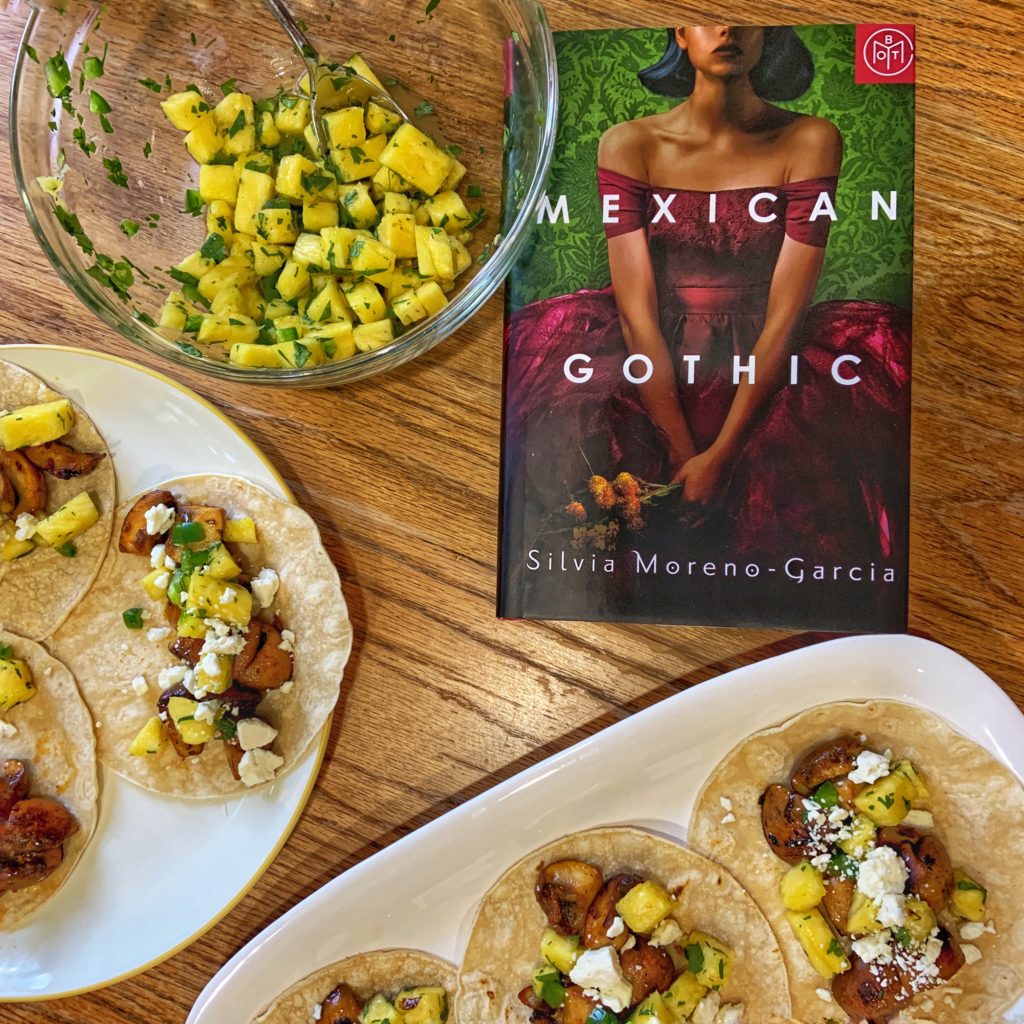 Asada Mushroom Tacos
Ingredients
6

portobello mushroom caps

halved

1/4

cup

extra virgin olive oil

1/3

cup

orange juice

4

cloves

garlic

minced or grated

1

chipotle pepper in adobo

chopped (or 2 teaspoons chili powder)

1

teaspoon

smoked paprika

juice of 2 limes

1/2

cup

fresh cilantro

roughly chopped

corn or flour tortillas

warmed

crumbled feta or cotija cheese

for serving (optional)
SALTED LIME AVOCADO
2

avocados

mashed

juice and zest of 1 lime

Maldon sea salt
PINEAPPLE SALSA
1/2

of a small pineapple

cubed

1

jalapeño

seeded and chopped

juice of 1 lime

1/4

cup

fresh cilantro

chopped
Instructions
Add the mushrooms to a ziplock bag. Next add the olive oil, orange juice, garlic, chipotle peppers, paprika, lime juice, cilantro, and a large pinch of salt. Seal the bag and marinate 10 minutes or in the fridge up to overnight.

Meanwhile, stir together the avocado, lime juice and zest, and a pinch of salt.

To make the salsa. In a bowl, combine the pineapple, jalapeño, lime juice, cilantro, and a pinch of salt.

Preheat your grill or grill pan to high. Remove the mushrooms from the marinade and sear for 5 minutes, flip and sear another 5 minutes or until lightly charred on both sides. Slice into strips.

Spread the avocado onto the warmed taco shells, and top with the mushrooms, salsa, and cheese. Enjoy!
---
This post contains affiliate links. This does not increase the price you pay, but I may receive a small commission for any products you choose to buy. Purchases made through affiliate links help to cover my blogging costs. Thank you for helping to support The Hungry Bookworm! Full disclosure here.