Julia Alvarez's In the Time of the Butterflies has been on my radar for what feels like forever — I've owned a copy for at least five years now. But I didn't read it until recently, and I can't believe I didn't pick it up sooner. Alvarez's novel is based on the true story of three sisters who were murdered in 1960s Dominican Republic, for their part in a plot to overthrow the government.
The story follows all four Mirabal sisters during the 50s and 60s as well as the one who was not murdered in the present (in this case, the 90s). Despite being close in age and obviously growing up in the same household, their very different personalities. Each shines through in her section. Alas, they come together in the end with the goal of bringing down their country's dictator, Trujillo. They become involved in the resistance and collectively the sisters become known as "las mariposas," or "the butterflies."
Butterflies is powerful historical fiction showcasing the strength and courage of these four women. It was immersive, allowing you to really understand what the sisters' lives were like living under a dictator and why they ultimately became an inspiring part of the revolution.
Arroz con leche was mentioned a couple of times in the novel, and one of the sisters, Maria Theresa, makes it on the Day of Lovers (February 14th) for a special dinner. She specifically chose it because of the popular children's song of the same name, which is about weddings.
The recipe I ended up making, I realized after the fact, was actually for Mexican arroz con leche. While it similarly uses cinnamon and raisins, the Dominican version of this popular dish seems to be a bit more spiced, so I'm including a recipe for a Dominican version here.
I started by cooking my rice — 1 cup of rice to 7 cups of water and a couple of cinnamon sticks (mine were shorter than the recommended 4-inch stick).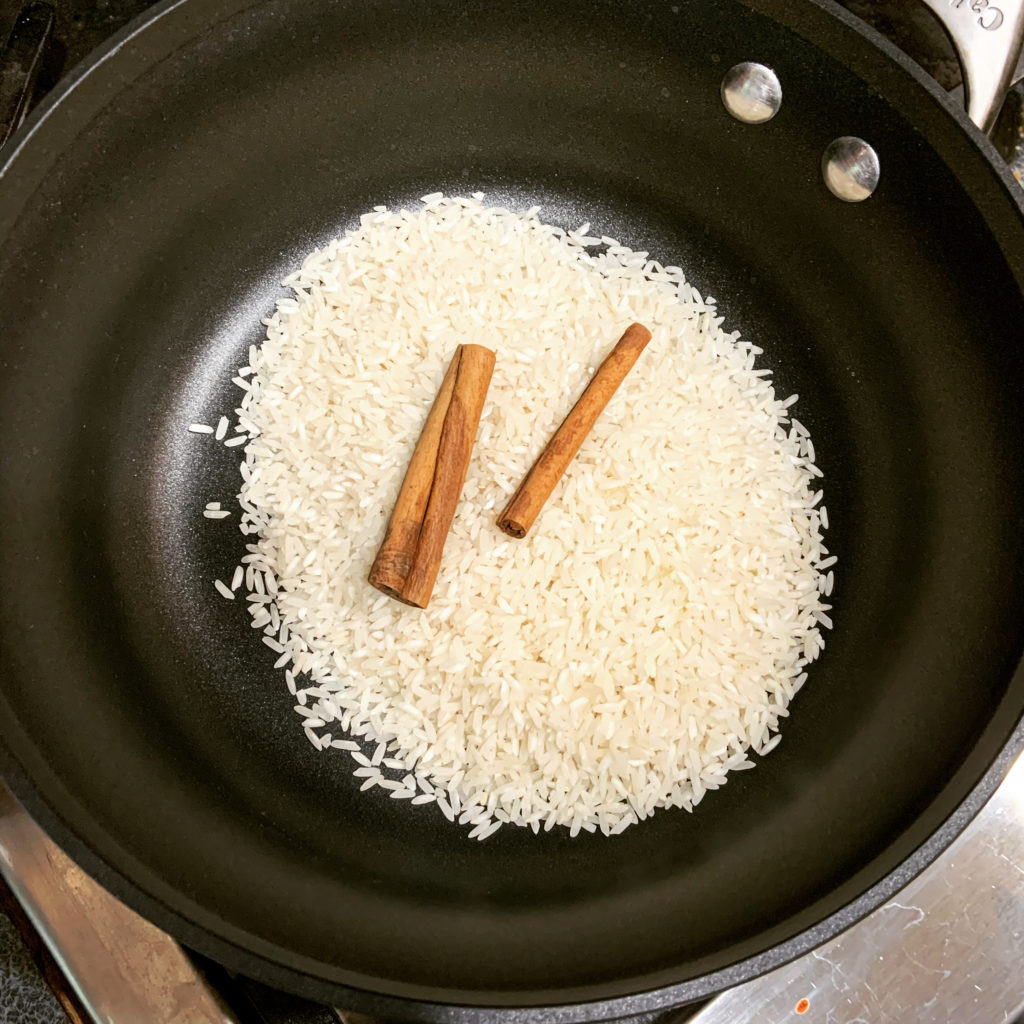 I used a fine strainer to drain the rice and made sure to remove the cinnamon.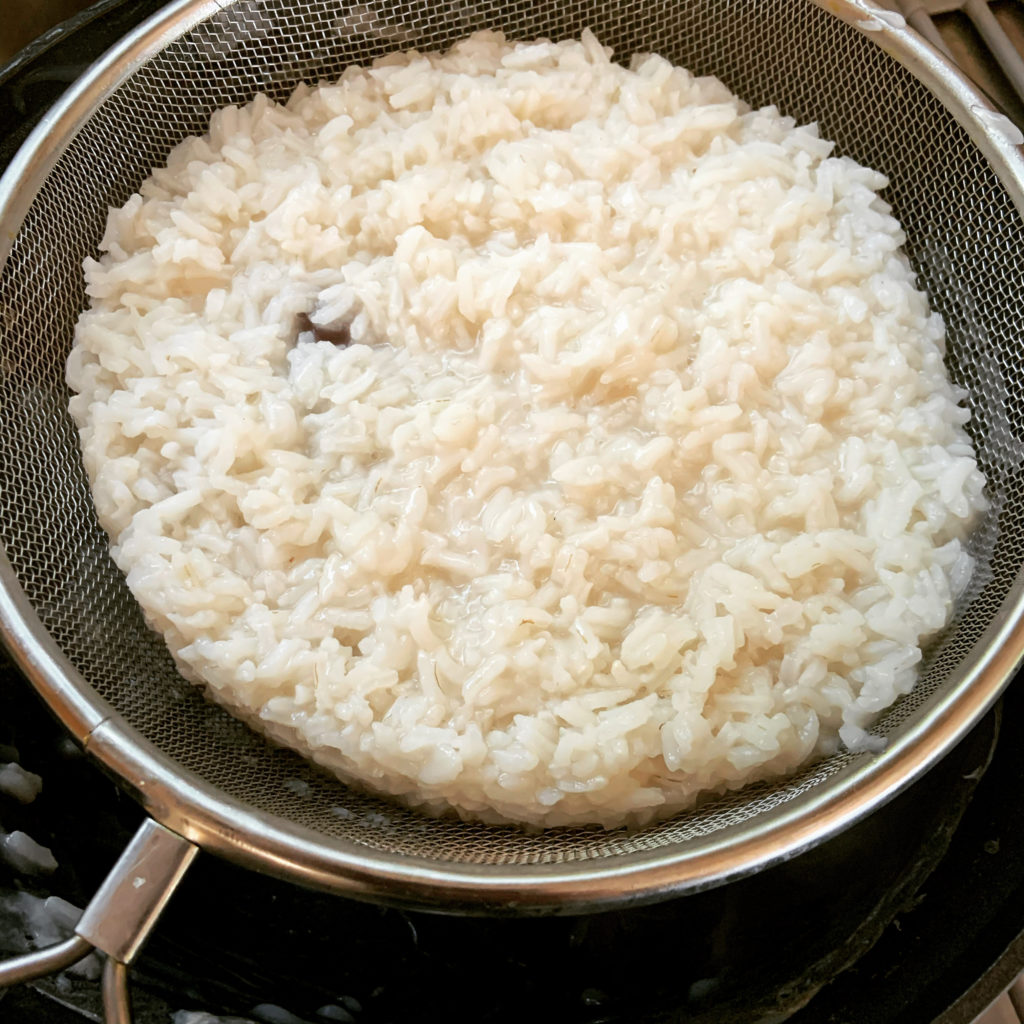 Once the rice was cooked to tender, I added the three milks — cans of evaporated milk and sweetened condensed milk, plus some whole milk. I brought it to a boil and immediately reduced to low, stirring nearly constantly for 20 minutes. (I did have to make this twice because the first batch burned at the point of bringing it to a boil — I left the room for a few minutes and when I came back, the mixture had already started to caramelize. So I will caution you to make sure you keep an eye on it, and definitely stir quite often.)
When the mixture became thick, I stirred in the raisins, and then transferred it to a serving bowl, finishing it off with a generous sprinkle of cinnamon.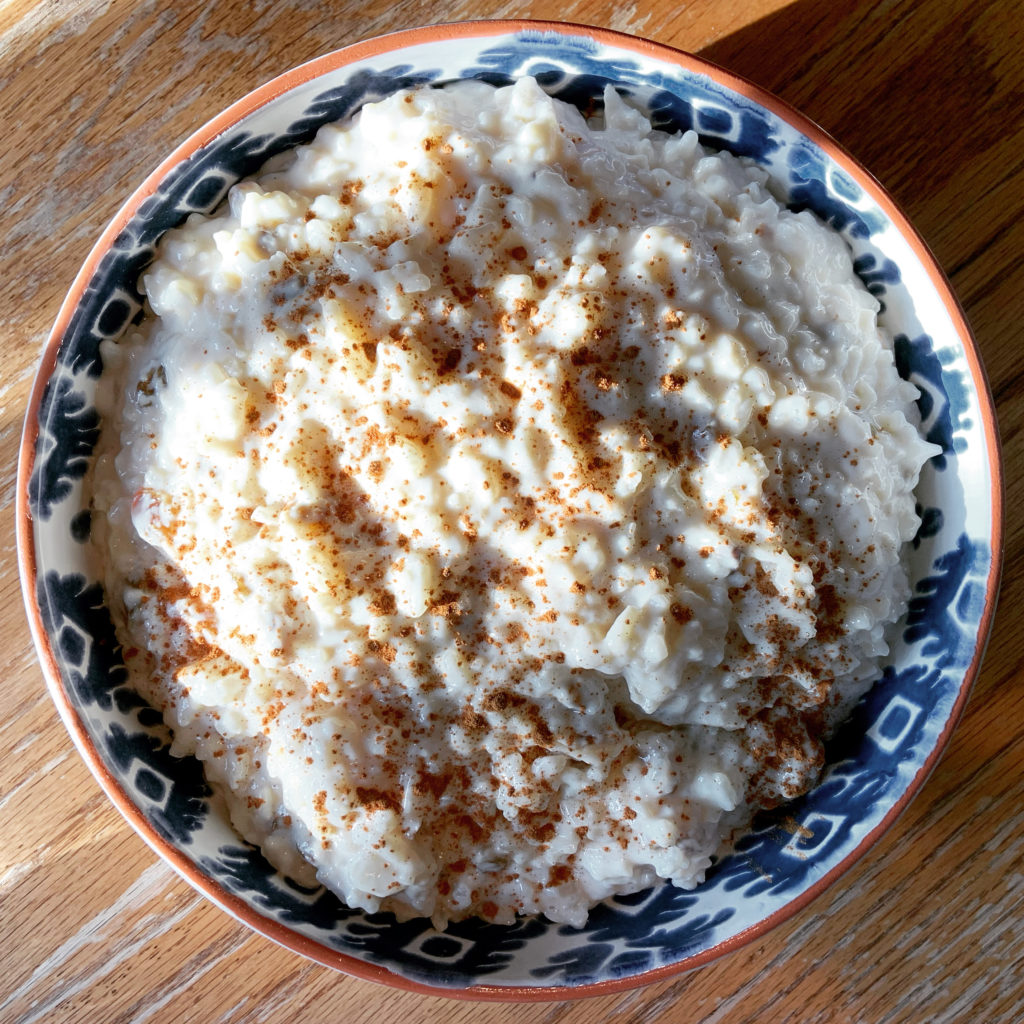 I'm a huge fan of rice pudding and have never had success making it at home, but this recipe turned out nicely. The texture was perfect and the flavor was delicious. I gave most of it away to my neighbor for jumping in with additional ingredients to replace my burnt batch, but I wish I had more! I'll definitely be making it again soon.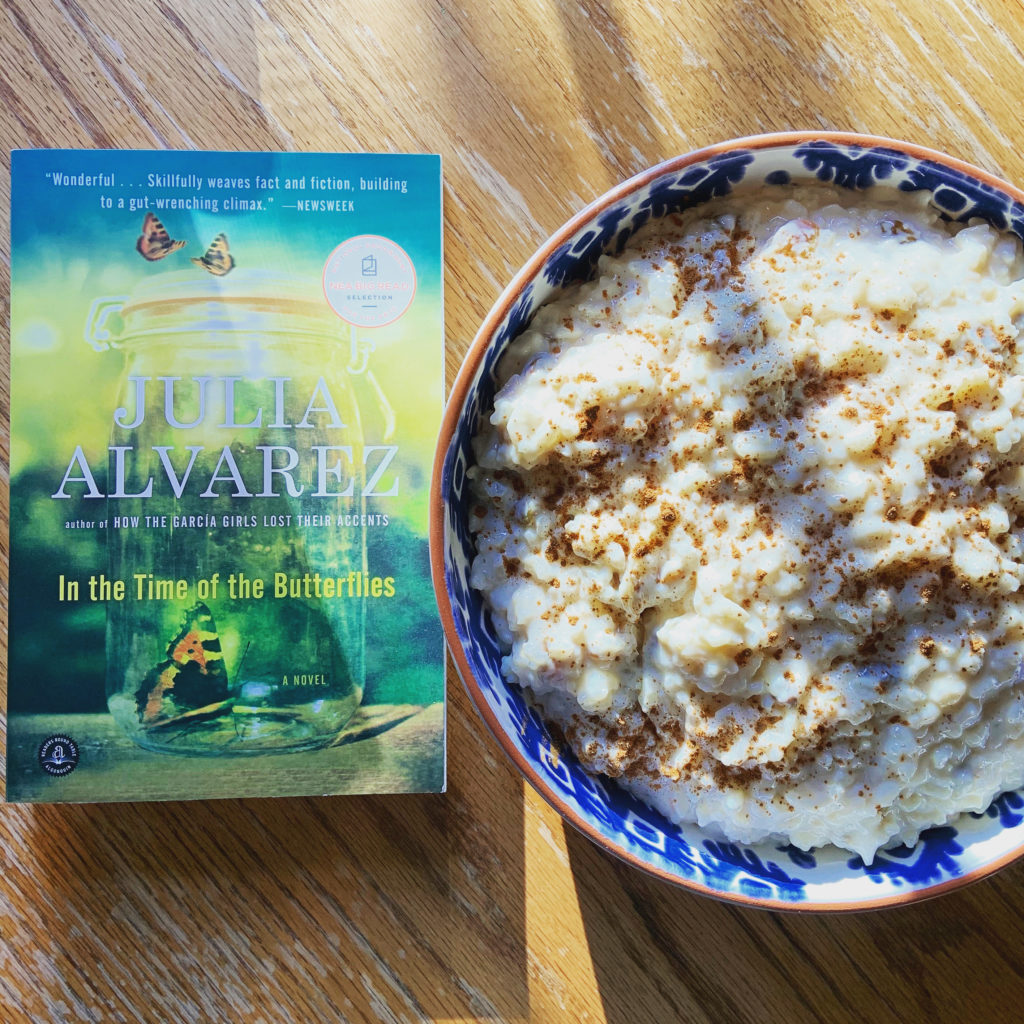 Arroz con Leche
Ingredients
7

cups

water

1

cup

long-grain white rice

1

4-inch cinnamon stick

1

12-ounce can evaporated milk

1

14-ounce can condensed milk

1

cup

whole milk

3/4

cup

golden raisins

Ground cinnamon

for dusting
Instructions
Put the water, rice, and cinnamon stick in a medium-size heavy saucepan set over medium-high heat. Bring to a boil, uncovered, and cook until the rice is tender, about 18 minutes.

Strain out the liquid, discard the cinnamon and reserve the rice. Return the rice to the saucepan. Stir in the evaporated milk, condensed milk, and whole milk. Continue cooking over medium-high heat until the mixture comes to a boil.

Reduce the heat to low and cook, uncovered, stirring constantly, until the mixture is thick, about 20 minutes. Add the raisins, and stir well.

Transfer the pudding to a serving bowl. Dust the top of the pudding with ground cinnamon and serve.
_______________
This post contains affiliate links. This does not increase the price you pay, but I may receive a small commission for any products you choose to buy. Purchases made through affiliate links help to cover my blogging costs. Thank you for helping to support The Hungry Bookworm! Full disclosure here.