Wow! Has it been a while since I've sat down to write a book review (and recipe!), but here I am, and I'm excited. I hope you are too 🙂
I actually read Kevin Wilson's Nothing to See Here last year. It was the first book I read after Henry was born, when I was transitioning into all e-books all the time (much easier one-handed and in the dark, with a sleeping baby), and the last book I read before 2020 showed up. I've apparently been a low-key Kevin Wilson fan for a while now — check out my review of Perfect Little World — and though I've enjoyed them all, this was by far my favorite.
His style is typically quirky, and this novel was no exception. It follows twenty-something Lillian, who feels like her life is going nowhere until her boarding school roommate Madison reaches out and asks her to move in and be a caretaker for her stepchildren. Knowing nothing about children, she agrees.
The children are twins, and in a surprising twist, have the uncanny trait of randomly catching on fire. To say Lillian is in over her head may be an understatement, but she takes to her new job with gusto. She builds a strong bond with the kids, and the three of them really grow to depend on each other.
Being a brand new mom, and also feeling in over my head, I related to Lillian fiercely. She did whatever she had to for those kids, even though she was usually figuring it out as she went along. Thankfully, I also found myself laughing out loud. I love books that make me laugh out loud (such a rarity!), and whenever I sat down with it, it whisked me away for however many moments I was able to get to read. It was the perfect post-baby book for me. If you're in need of one, it would also be a wonderful quarantine book.
Beyond the obvious, another thing that got me excited to feature this as my first review-and-recipe post, was that it inspired me to make ice cream! My fave. Ice cream was a staple in Nothing to See Here. It's a kid-loved treat, and those fiery twins were no exception.
In an ode to their fire starting abilities, I decided to make an ice cream that uses Red Hot candies as flavoring.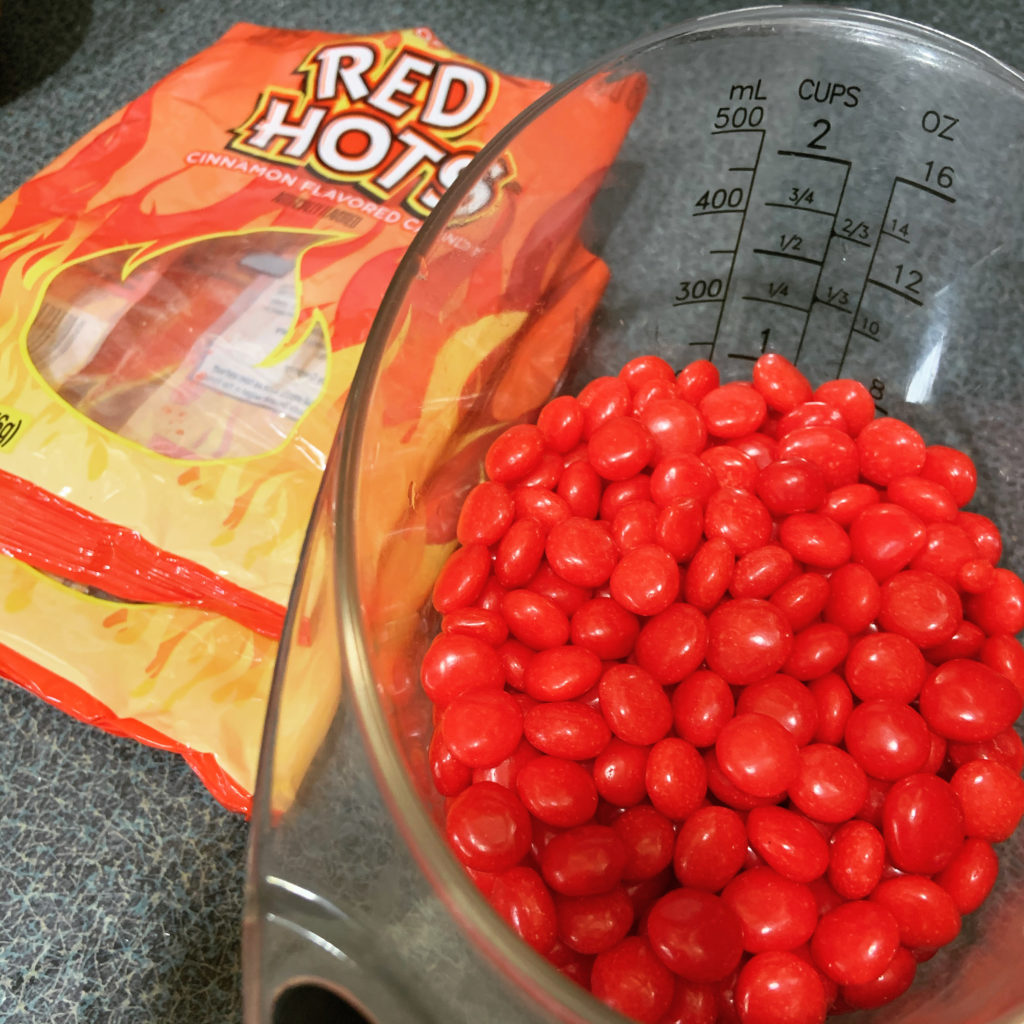 Fun fact: This was Henry's first time participating in a blog recipe! He practiced tummy time on the floor while I made the ice cream base.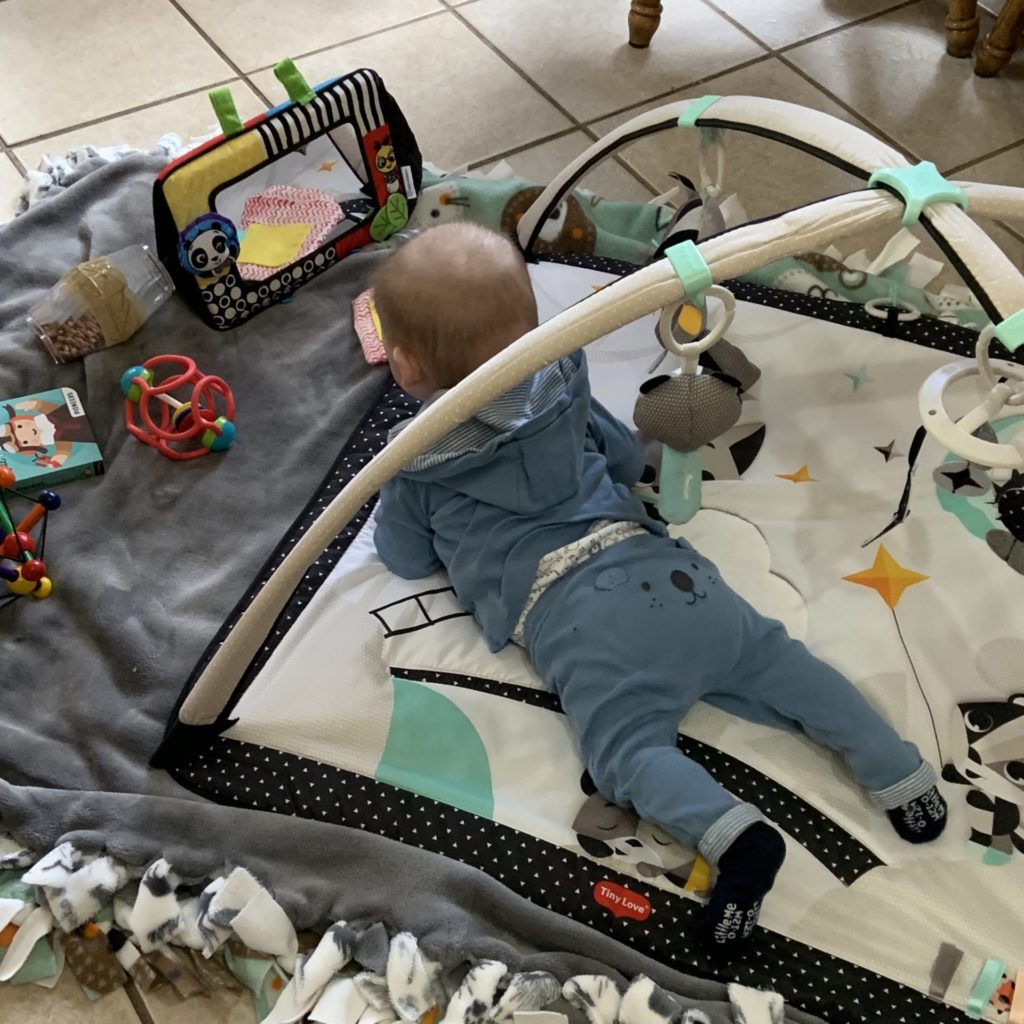 First, I whipped 1 cup of cream in a medium-sized bowl with 2 egg yolks. I set that aside and put half-and-half, the rest of the cream, and the red hots in a saucepan.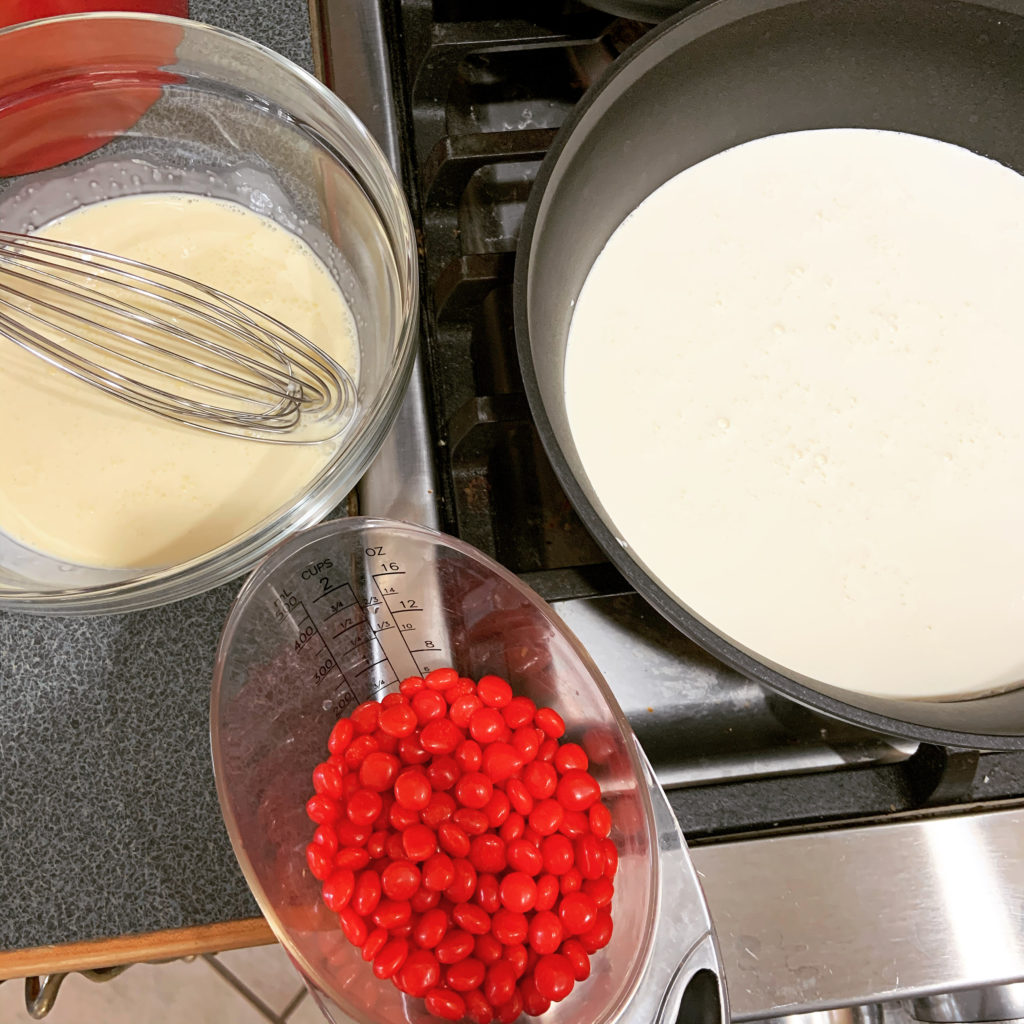 I cooked the mixture in the saucepan — which turned bright pink pretty quickly — until the red hots were melted into it. Then, I added the warm mixture into the bowl of cream and yolks, a quarter cup at a time, whisking constantly, until I had added about a cup and a half.
I poured that mixture back into the saucepan and cooked until the ice cream base coated the back of a spoon, taking care not to let it boil, about 5 minutes. I strained that into a bowl to catch any bits of undissolved candies before letting it cool.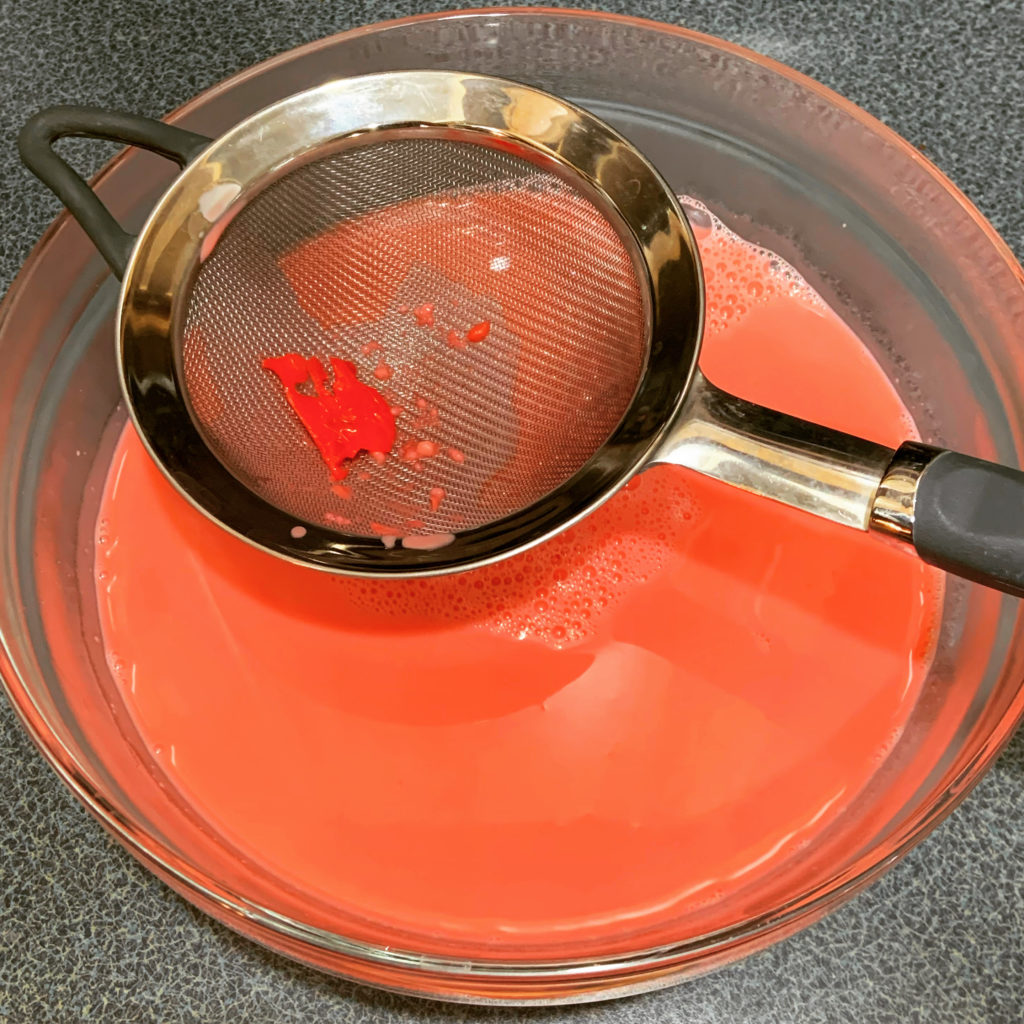 Once it was cooled and chilled in the fridge, I was able to make the ice cream. I got out my trusty ice cream maker, poured in the red hot base, and set it to do its thing.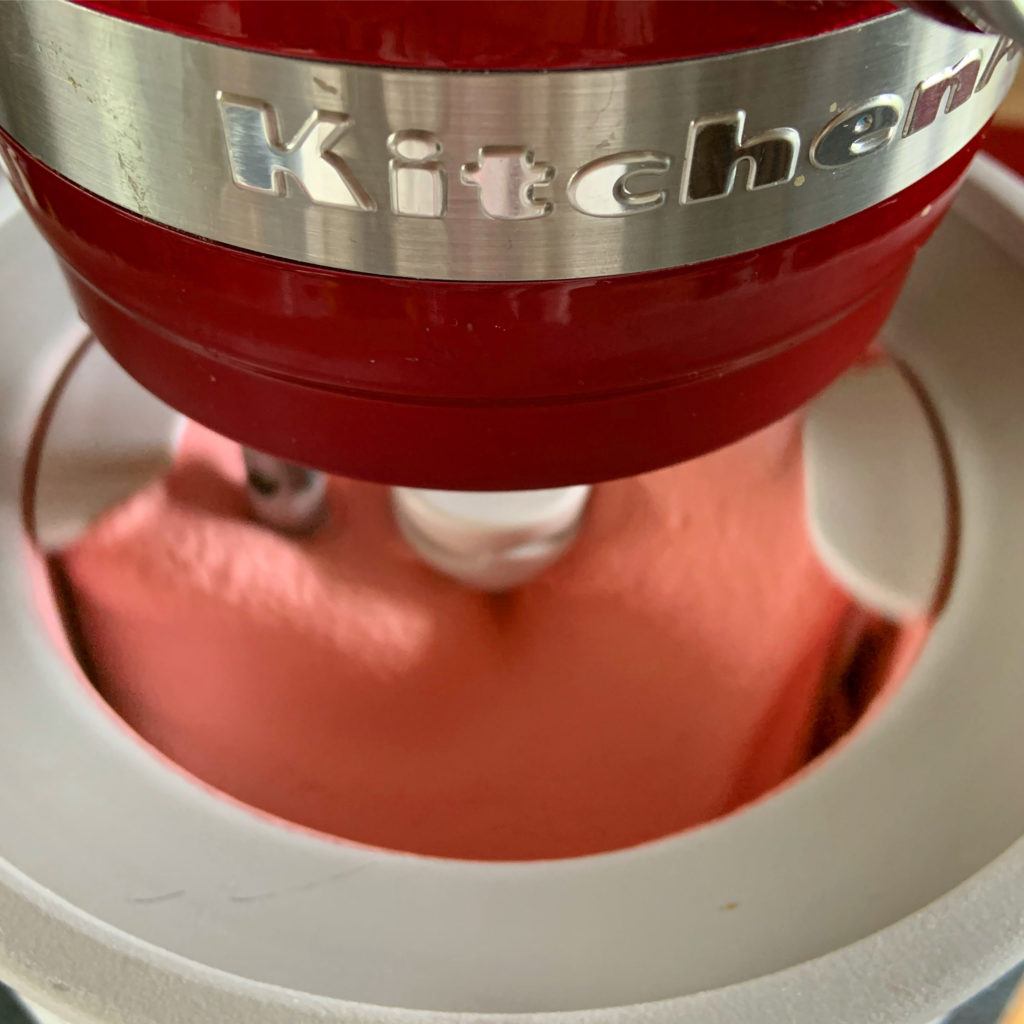 After 20 minutes, it was done. I scooped it into an ice cream container and left it in the freezer to harden up a bit. I practiced my patience… and then several hours later, it was ready to try!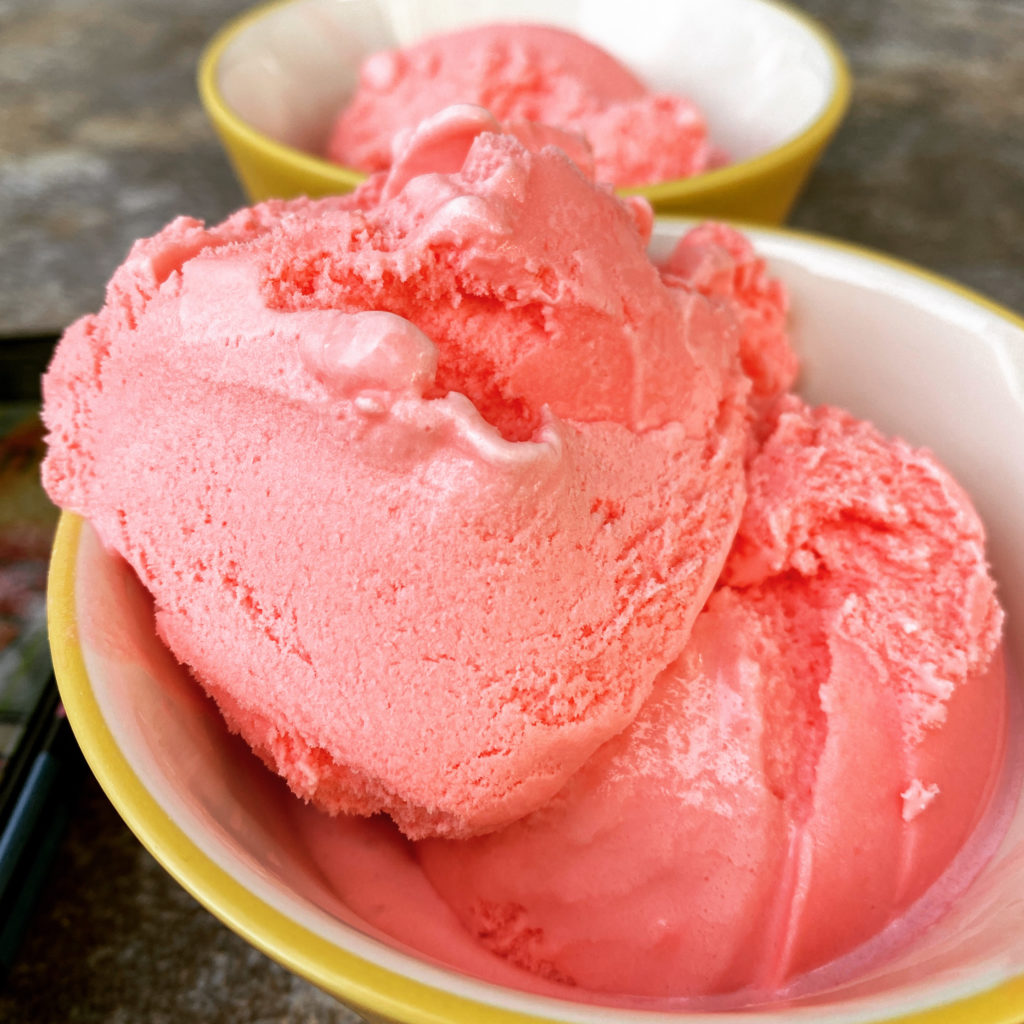 It was honestly better than I expected! You could definitely tell it was made with red hots — that flavor is very distinct — but it was less spicy than I thought it'd be, and it was super creamy. If you're at all curious, I'd recommend trying it. I wonder what the twins would think?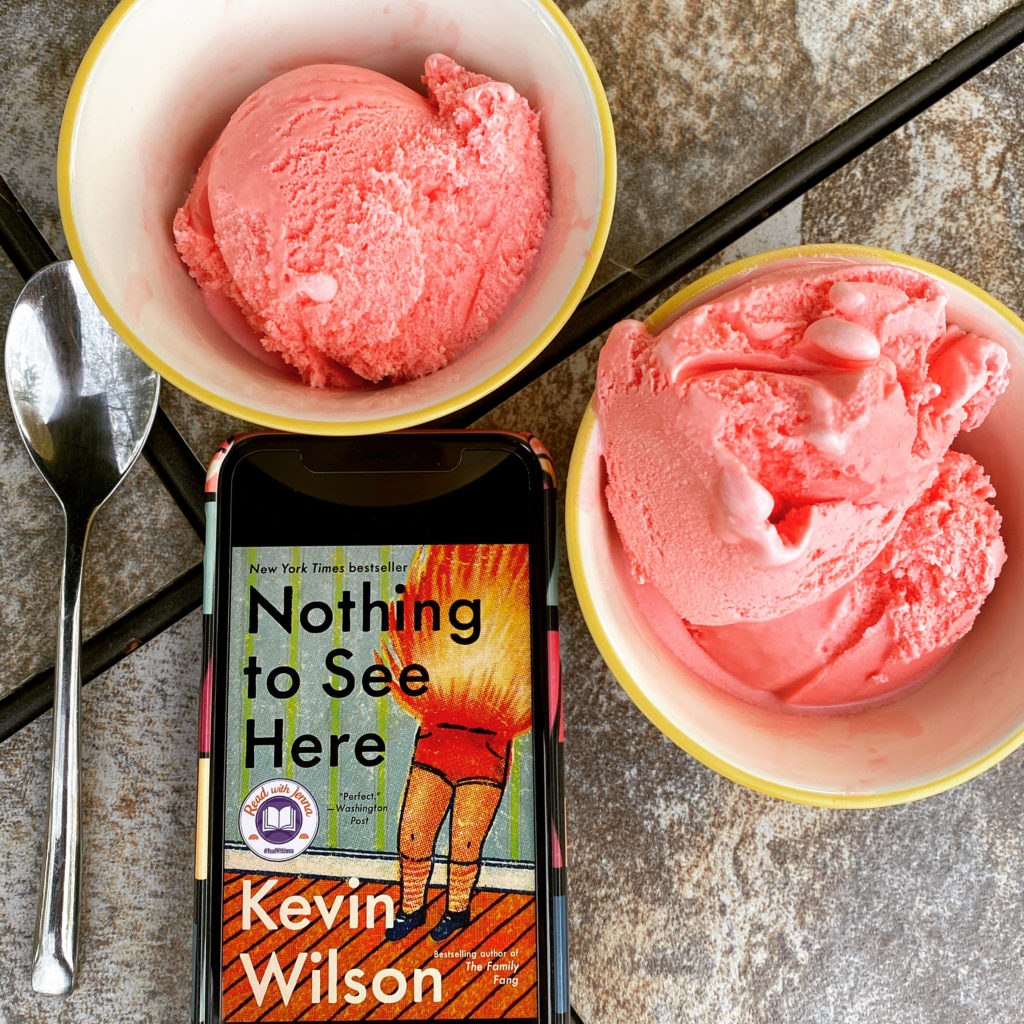 Red Hot Cinnamon Ice Cream
Ingredients
2

cups

heavy whipping cream

divided

2

egg yolks

2

cups

half and half

1

cup

cinnamon red hot candies
Instructions
Whisk 1 cup cream and egg yolks together in a bowl until smooth.

In increments of 1/4 cup, pour 1 cup red hot candies mixture into the cream-egg mixture; whisk until mixture is evenly combined. Pour cream-egg mixture into red hot candies mixture in the saucepan. Cook and stir until a film forms on the back of a spoon when dipped into the mixture, keeping just under a boil, about 5 minutes.

Pour red hot candies mixture through a sieve into a bowl to collect any undissolved candies. Cover the bowl with a clean towel and cool to room temperature. Refrigerate until chilled, at least 1 hour.

Pour red hot candies mixture into an ice cream maker and process according to manufacturers' instructions.
Any books you'd recommend for an escape? Let me know in the comments below!
_______________
This post contains affiliate links. This does not increase the price you pay, but I may receive a small commission for any products you choose to buy. Purchases made through affiliate links help to cover my blogging costs. Thank you for helping to support The Hungry Bookworm! Full disclosure here.