Well, hello again! It's been a while. What's new with me, you ask? I'm a mom now, for one thing. For another, I definitely don't have as much time to read. It's a big adjustment all around. But I'm excited to be back, and though I probably won't be able to post as often (at least for now), I am going to make every effort to post regularly again. 
Before we jump into books, I'm sure you're curious: our little boy, Henry, was born almost a week early on December 7. It was a whirlwind of a day, and we were so excited to meet him at the end! Here we are at the hospital, the day after he was born: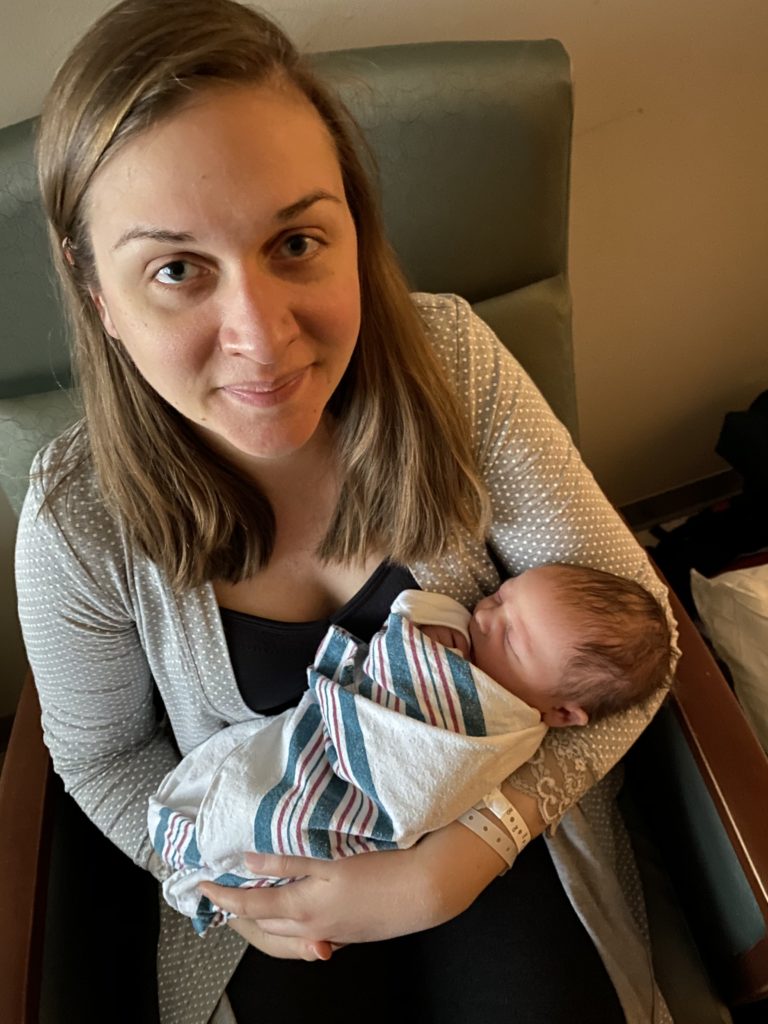 We've been home now for almost 2 months — wow, time is really flying by! — and we're all still figuring things out. (There's something new every day!) He recently started smiling though, and that definitely makes all the hard work worth it ☺️
Obviously, my TBR is going to be a bit less ambitious than it was in the past. (In fact, I've reduced my annual reading goal by about half, just until I can get back in the groove.) But I'm still hoping to tackle a few books this month, at least. Let's get to it!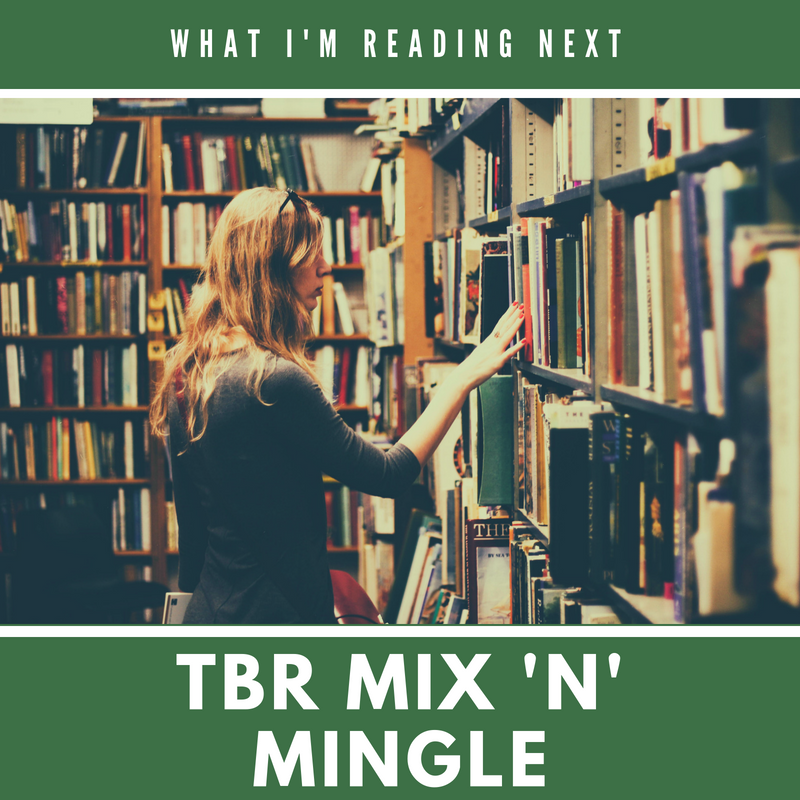 I've been slowly getting through this book for the past couple of weeks, and I had hoped to finish before February started… I obviously didn't get a chance to, but I have high hopes for February! I'm reading this as part of my Long Distance Reading Challenge with my friend Deanna. She already read it and had nothing but great things to say! I'm looking forward to finishing.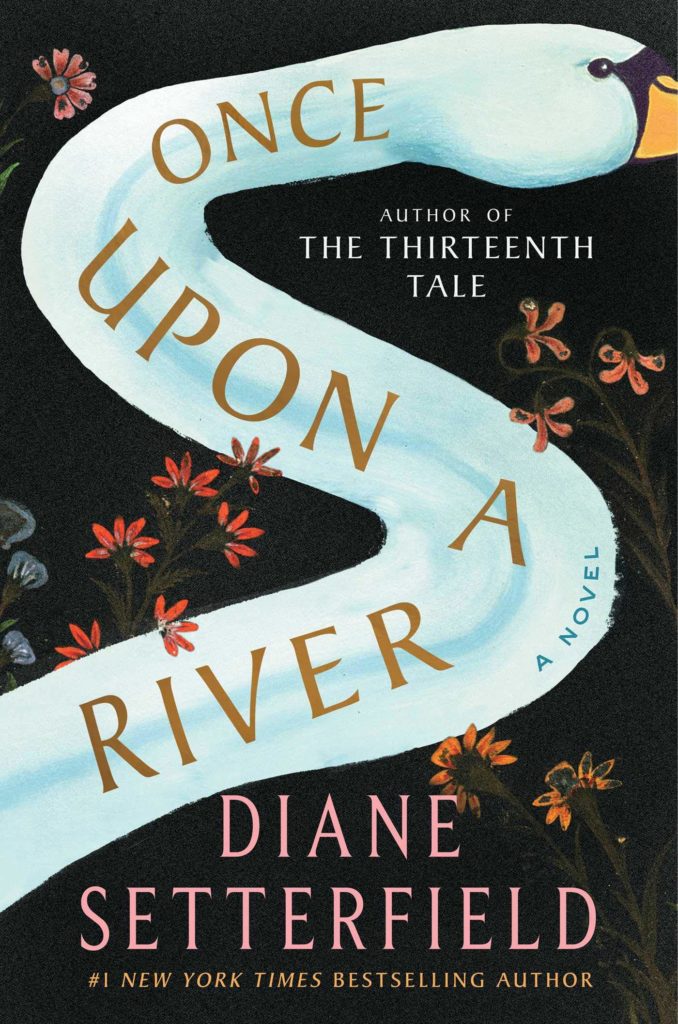 On a dark midwinter's night in an ancient inn on the river Thames, an extraordinary event takes place. The regulars are telling stories to while away the dark hours, when the door bursts open on a grievously wounded stranger. In his arms is the lifeless body of a small child. Hours later, the girl stirs, takes a breath and returns to life. Is it a miracle? Is it magic? Or can science provide an explanation? These questions have many answers, some of them quite dark indeed.
Those who dwell on the river bank apply all their ingenuity to solving the puzzle of the girl who died and lived again, yet as the days pass the mystery only deepens. The child herself is mute and unable to answer the essential questions: Who is she? Where did she come from? And to whom does she belong? But answers proliferate nonetheless.
Three families are keen to claim her. A wealthy young mother knows the girl is her kidnapped daughter, missing for two years. A farming family reeling from the discovery of their son's secret liaison, stand ready to welcome their granddaughter. The parson's housekeeper, humble and isolated, sees in the child the image of her younger sister. But the return of a lost child is not without complications and no matter how heartbreaking the past losses, no matter how precious the child herself, this girl cannot be everyone's. Each family has mysteries of its own, and many secrets must be revealed before the girl's identity can be known.
Also for the reading challenge, this will be a re-read for me. I was actually going to re-read A Prayer for Owen Meany, but The Martian was on TV the other night and it reminded me how much I loved the book. And this book's much shorter than the other, so in a life with limited reading time, it wins.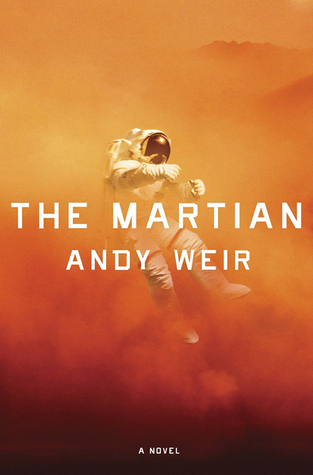 Six days ago, astronaut Mark Watney became one of the first people to walk on Mars.
Now, he's sure he'll be the first person to die there.
After a dust storm nearly kills him and forces his crew to evacuate while thinking him dead, Mark finds himself stranded and completely alone with no way to even signal Earth that he's alive—and even if he could get word out, his supplies would be gone long before a rescue could arrive.
Chances are, though, he won't have time to starve to death. The damaged machinery, unforgiving environment, or plain-old "human error" are much more likely to kill him first.
But Mark isn't ready to give up yet. Drawing on his ingenuity, his engineering skills — and a relentless, dogged refusal to quit — he steadfastly confronts one seemingly insurmountable obstacle after the next. Will his resourcefulness be enough to overcome the impossible odds against him?
Yet another challenge book (I've gotta stay focused!), I'm picking this one to read next mostly because I have it on Kindle and e-books are perfect for one-handed and night-time reading; basically, super convenient for my current lifestyle. I've had my eye on this one for a while, and I'm excited to give it a whirl.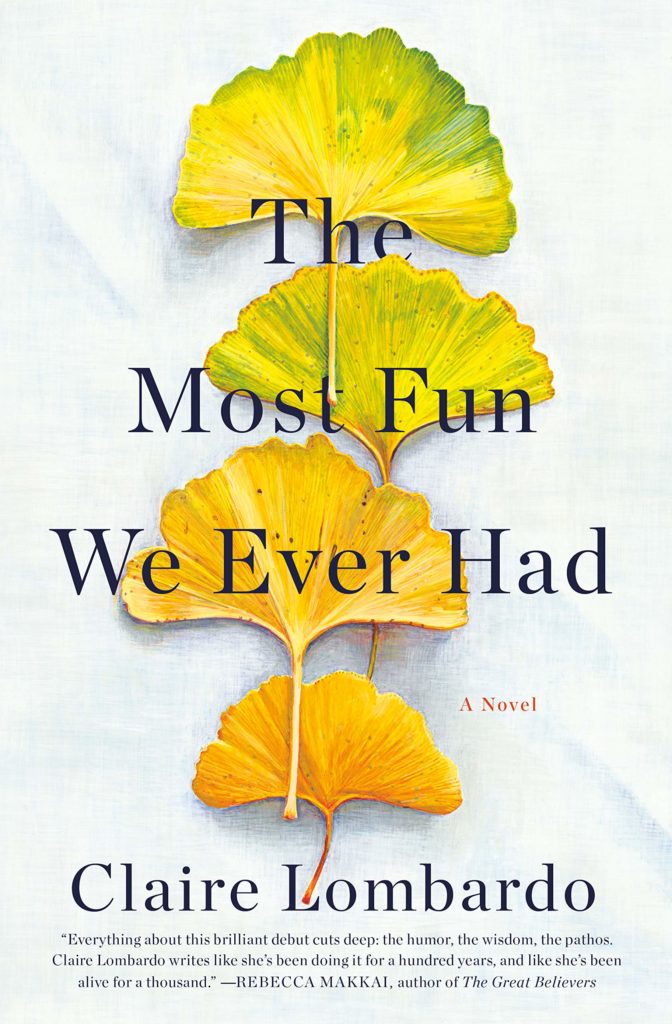 A dazzling, multigenerational novel in which the four adult daughters of a Chicago couple—still madly in love after forty years—recklessly ignite old rivalries until a long-buried secret threatens to shatter the lives they've built.
When Marilyn Connolly and David Sorenson fall in love in the 1970s, they are blithely ignorant of all that's to come. By 2016, their four radically different daughters are each in a state of unrest: Wendy, widowed young, soothes herself with booze and younger men; Violet, a litigator-turned-stay-at-home-mom, battles anxiety and self-doubt when the darkest part of her past resurfaces; Liza, a neurotic and newly tenured professor, finds herself pregnant with a baby she's not sure she wants by a man she's not sure she loves; and Grace, the dawdling youngest daughter, begins living a lie that no one in her family even suspects. Above it all, the daughters share the lingering fear that they will never find a love quite like their parents'.
Which books are you most looking forward to this month? Share in the comments below and/or add your blog links to our TBR Mix 'n' Mingle linkup!
_______________
TBR Mix 'n' Mingle is hosted by Rachel at Never Enough Novels, Allison at My Novel Life, the other wonderful bloggers at Literary Quicksand, and myself. In the bookish community, TBR stands for "To Be Read," but it can mean different things to different people; in fact, Book Riot has a wonderful post exploring all the possible definitions. To me, it just means a book I haven't read but want to read eventually. We share our TBR Lists on the 1st of every month. We'd love for you to join us!
This post contains affiliate links. This does not increase the price you pay, but I may receive a small commission for any products you choose to buy. Purchases made through affiliate links help to cover my blogging costs. Thank you for helping to support The Hungry Bookworm! Full disclosure here.