For those of you who have been with me since the beginning, you may recall my love of Karen Thompson Walker's previous novel, The Age of Miracles. Because of that, I have been anxiously awaiting her follow-up The Dreamers since I first heard about it months ago. I was lucky enough to get it from the library on its release day, and I wasted no time getting right to it!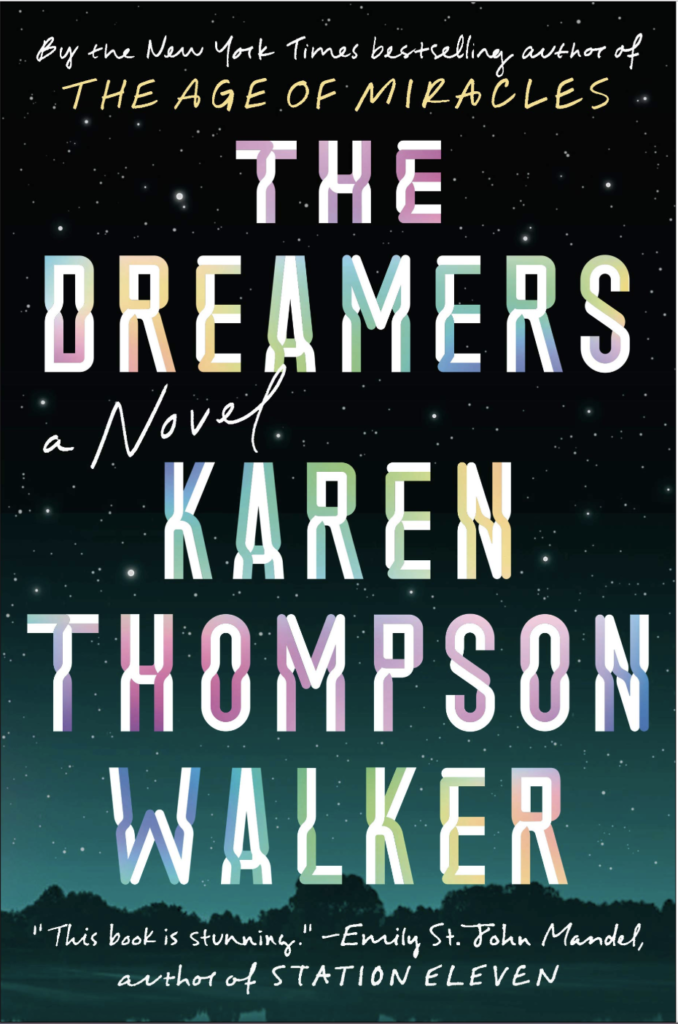 Like The Age of Miracles, The Dreamers starts with a seemingly innocuous anomaly. This time, a college girl falls asleep and doesn't wake up. Her roommate, Mei, is unable to wake her, and the girl is brought to the hospital. When a second girl falls asleep and then another, people begin to worry. The dorm is put on lockdown. As the mysterious illness spreads, the entire college town is quarantined, doctors are flown in to investigate and the National Guard summoned to keep order.

Mei finds herself aligned with an eccentric classmate, looking for safety in a town devolving into chaos. Two professors with a young baby are new to campus and on edge without a network of family or friends to rely on. Next door, a single father who has taught his young daughters to prepare for any catastrophe falls asleep. The two girls are torn between getting him to the hospital and staying under the radar in their fortified home.

Walker crafts a captivating story that raises thought-provoking ideas. Time, again, is called into question. The 'what-if' of a true epidemic is quietly terrifying. I couldn't put this one down. I remain in awe of her absolutely beautiful, engaging writing.

One of my favorite pieces of the story revolved around an older professor named Nathaniel, who dutifully brought almond croissants to his partner in a nursing home every morning. Everything about it was touching, and I knew almond croissants would be the perfect pairing for this novel.

Despite my continued love for The Great British Baking Show, I didn't exactly want to spend an entire day making my own croissants, so I was pleased when I stumbled across a recipe using store-bought croissants from Jessica Gavin. She recommends using day-old croissants, which makes them more stable for cutting, filling and re-baking. So, I bought a 6-pack of "large" croissants from Aldi (probably more medium-sized) and left them out on the table, the package opened, until the next day. Then, I got to work.

First, I made the almond cream, which needs to sit for 2 hours in the fridge (at least) before using. I sifted the almond flour into a bowl and whisked it together with sifted all-purpose flour. Then, in my standing mixer, I mixed the softened butter until it resembled mayonnaise.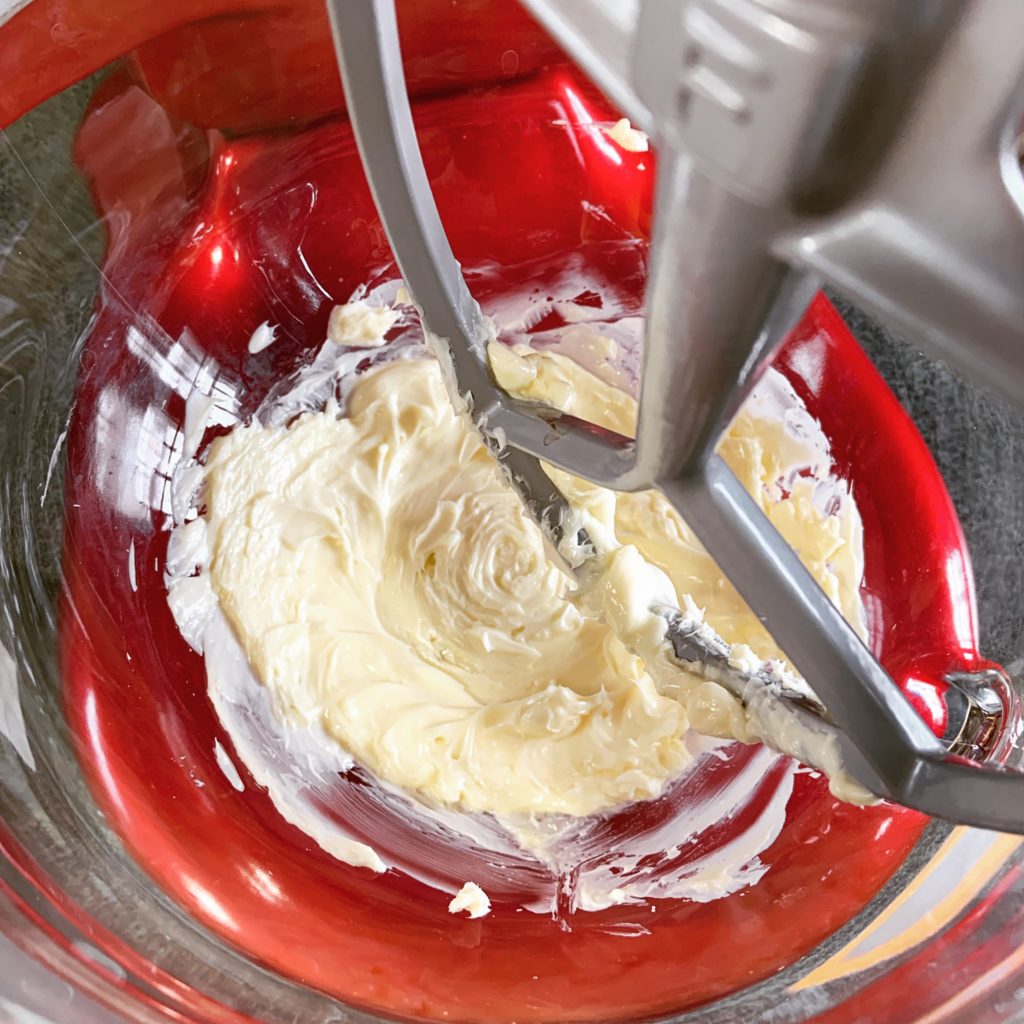 To that, I added sifted powdered sugar, mixing until fluffy.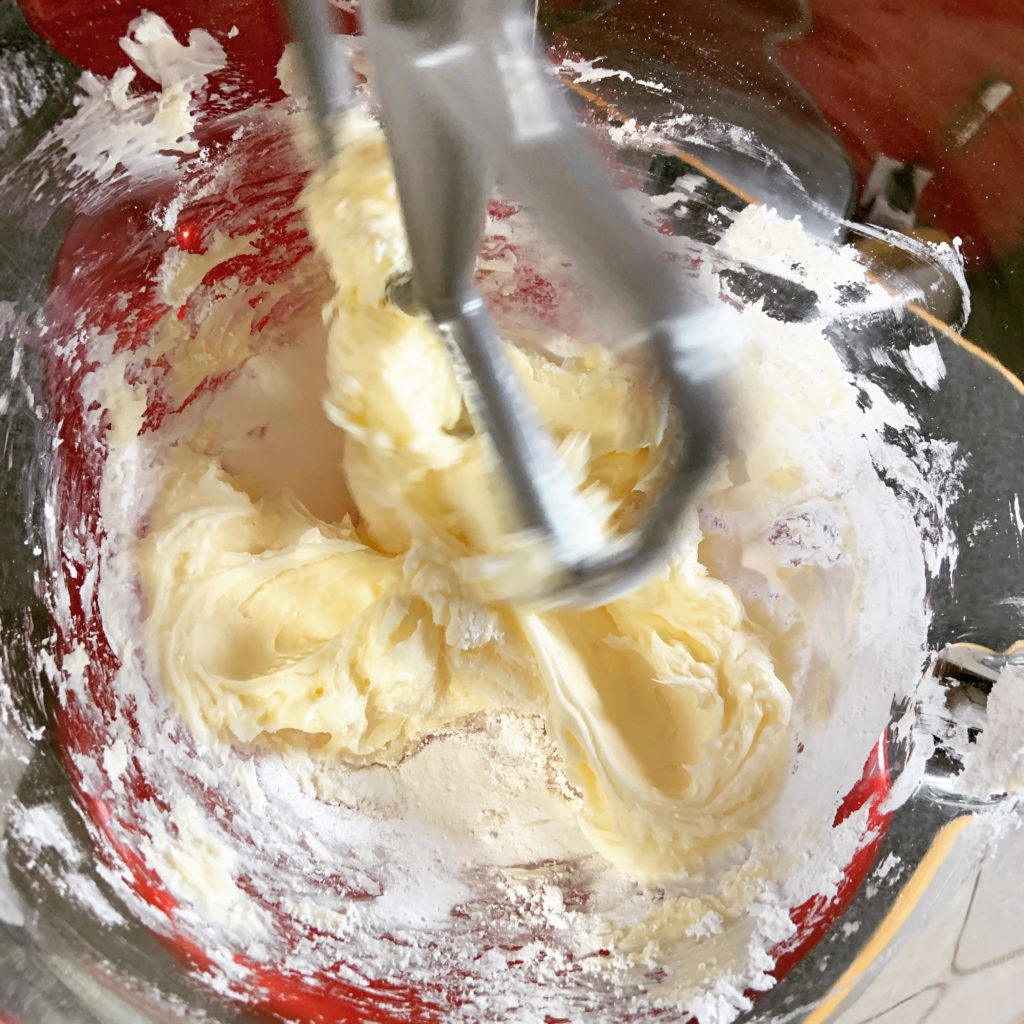 Then, I added the almond flour mixture in two batches, pulsing and mixing until combined.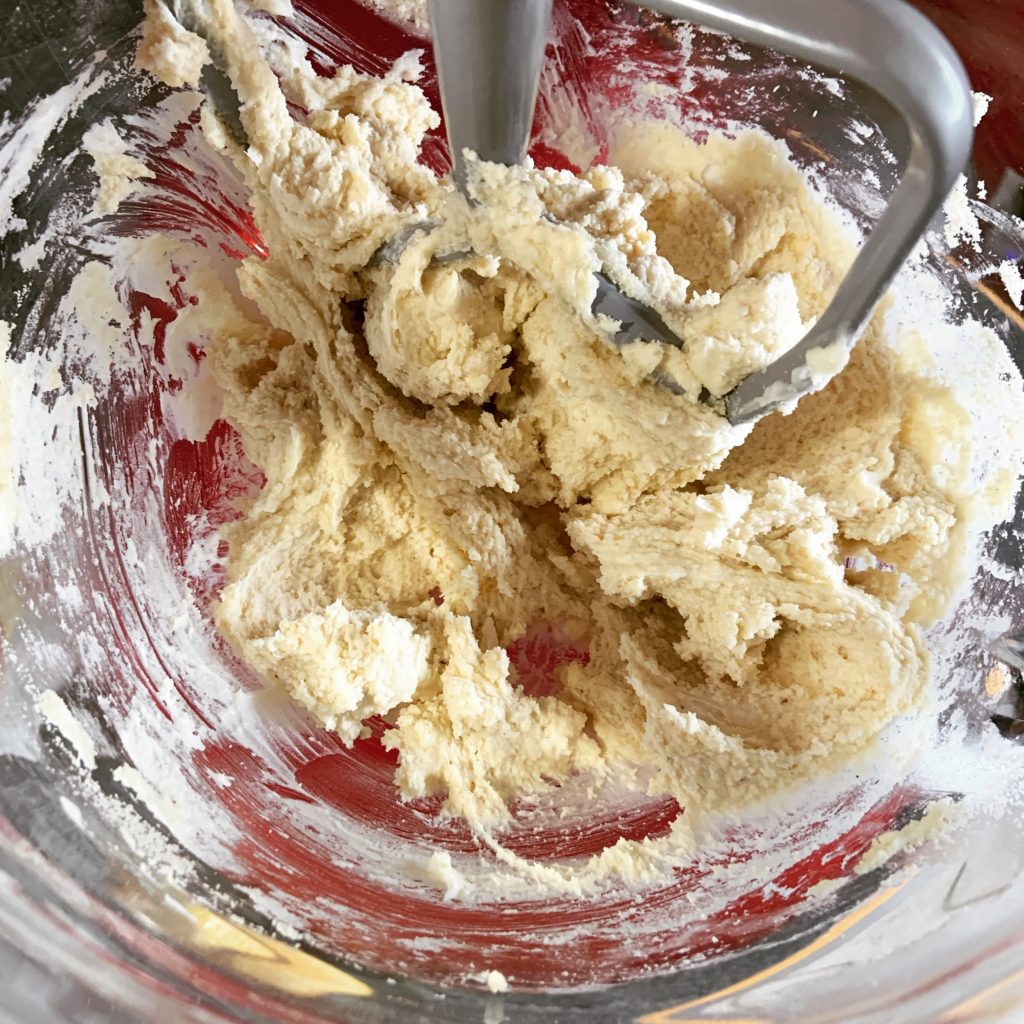 I added the eggs until combined and smooth.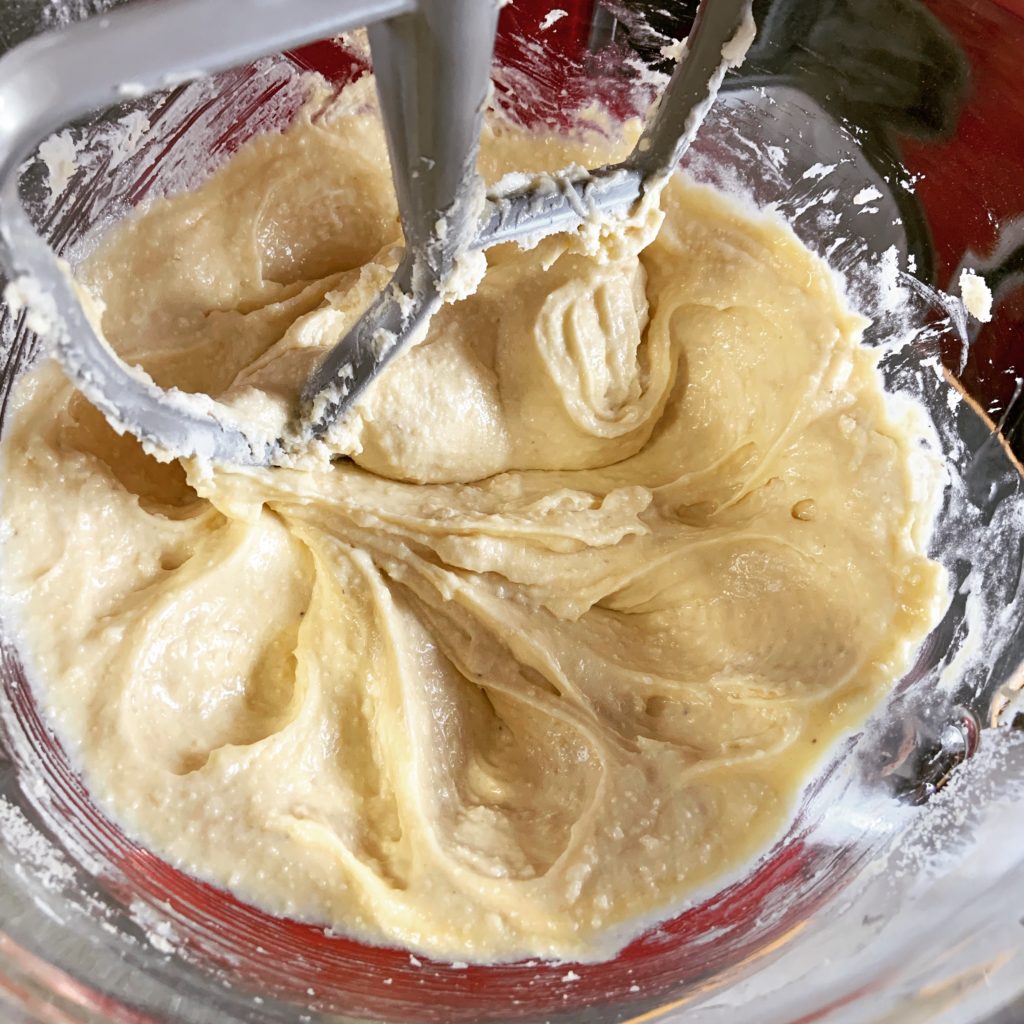 Then, I scraped the finished cream out into a bowl, covering it closely with cling wrap and placed it in the fridge to chill.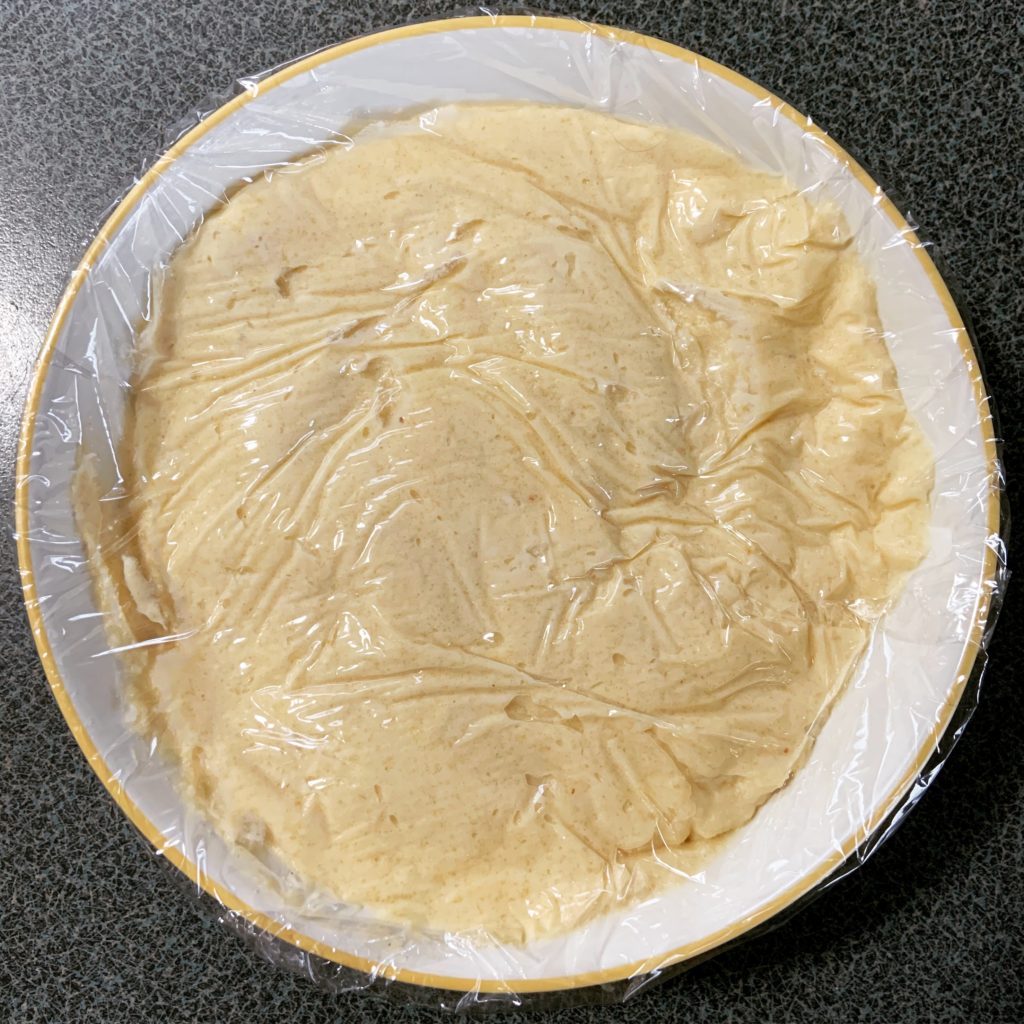 Meanwhile, I made the almond syrup, which involved adding sugar, water and more almond flour to a small saucepan and simmering until the sugar dissolved. I let it steep for an hour and then strained it over a fine mesh sieve into a plastic covered container.

Once the almond cream was chilled, I was ready to assemble the croissants.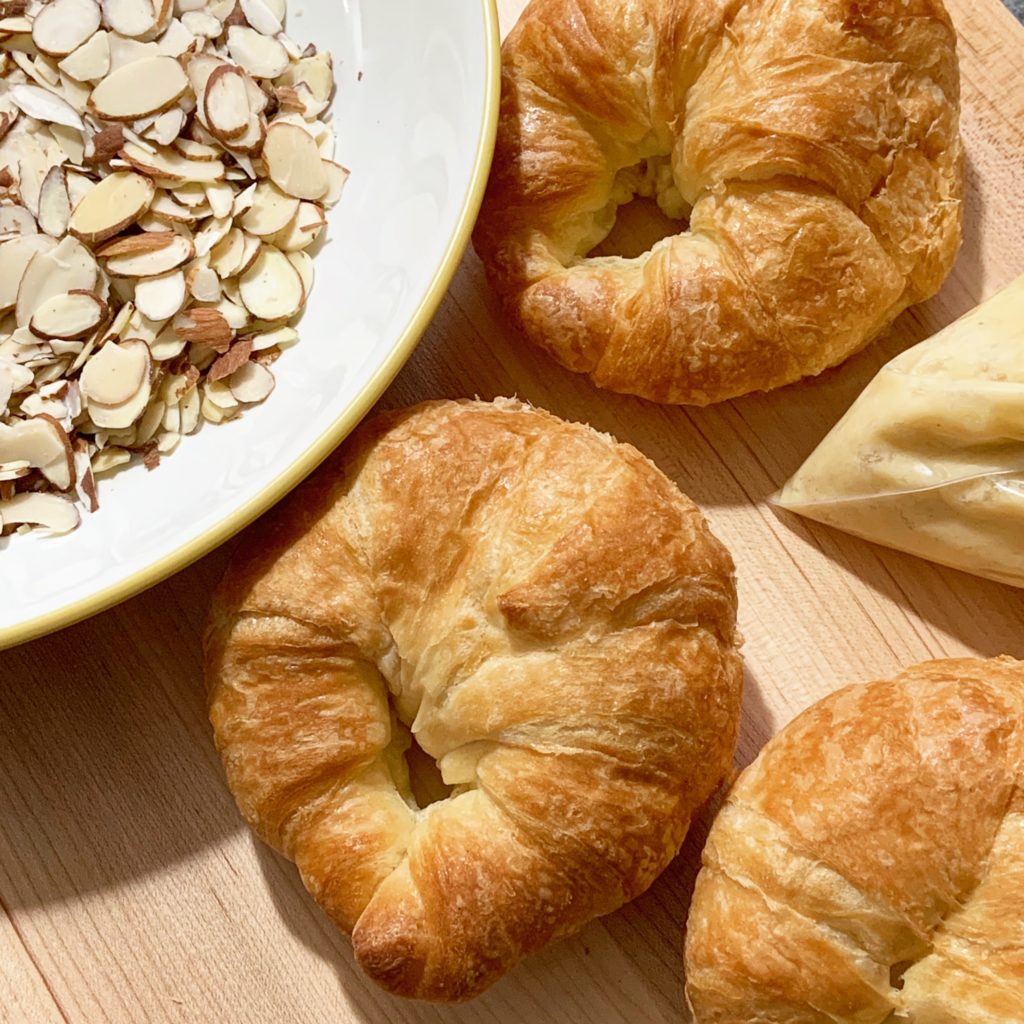 I cut the croissants in half, brushing the insides of each half (cut side) generously with the syrup, about 1½ teaspoons. (You will have quite a bit leftover.) Then, I covered the bottom half of the croissants with about 2-3 tablespoons of the almond cream.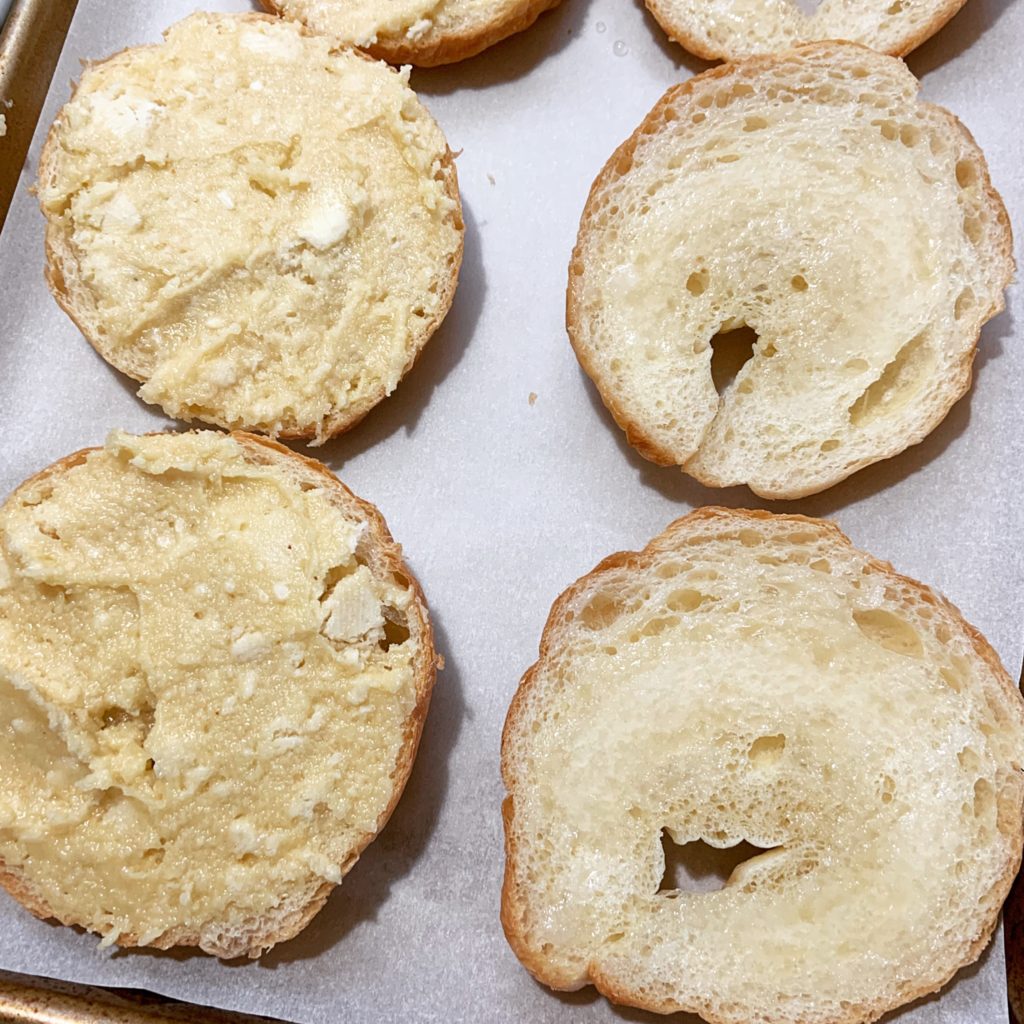 I combined the tops and bottoms of the croissants and then coated the top of them with more of the almond cream.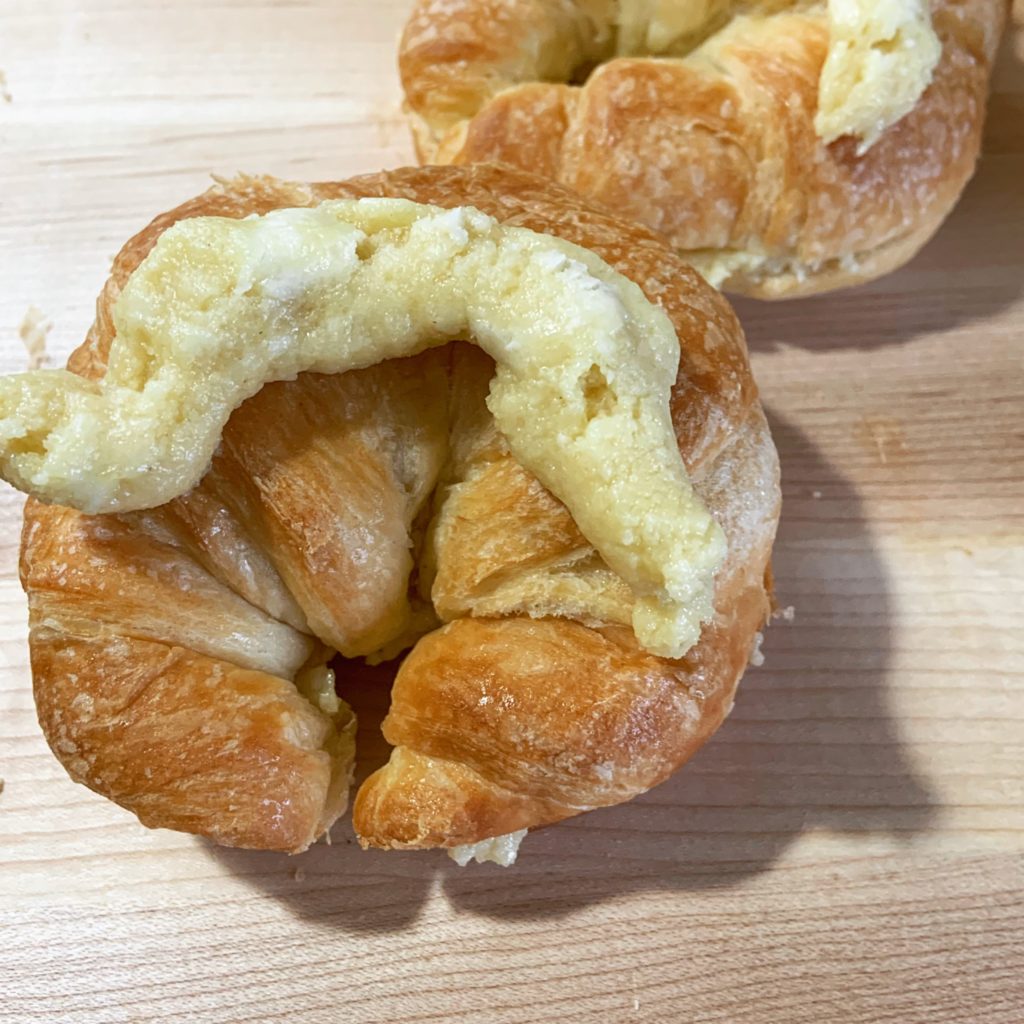 Then, I pushed the croissants, cream side down, in a shallow bowl of the sliced almonds, making sure the tops were well-coated with the nuts.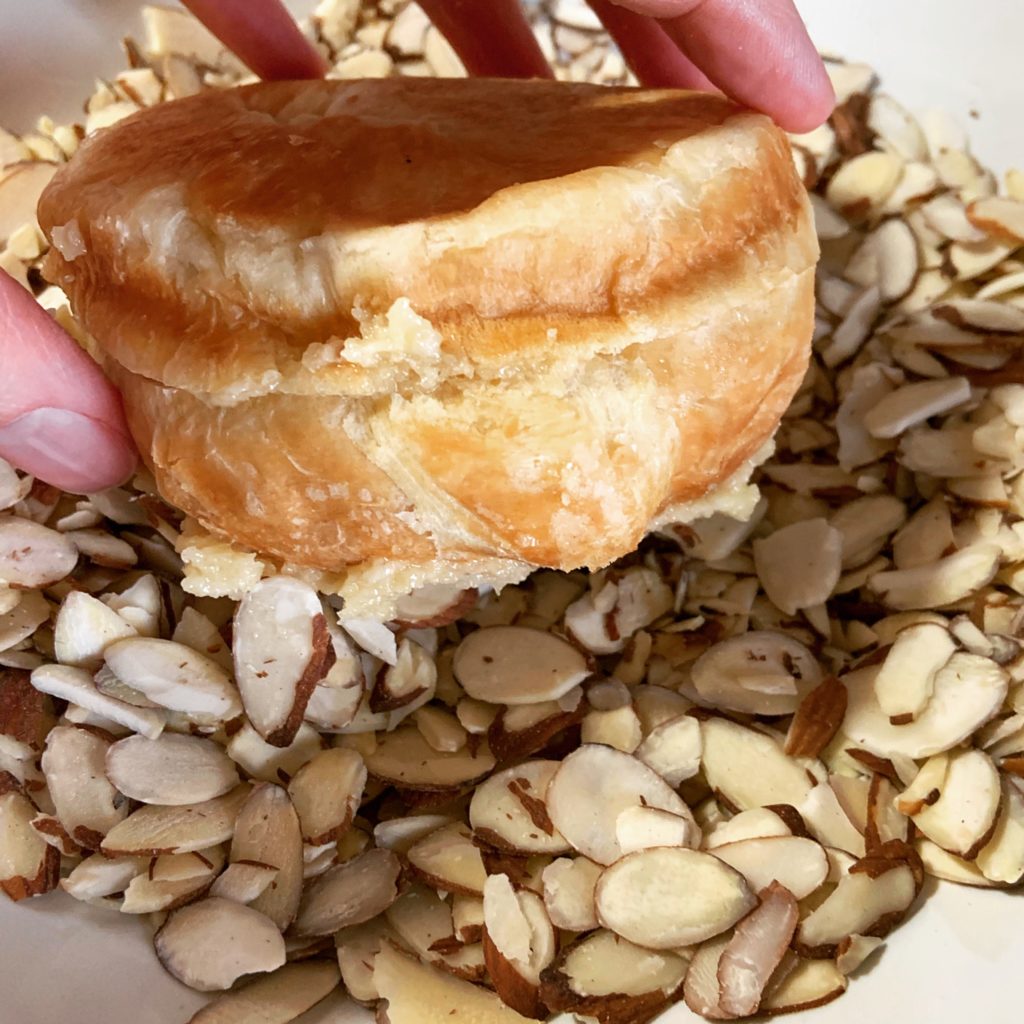 Once all croissants were finished, I placed them on a parchment paper-lined baking sheet and popped them into a 350-degree F oven for about 20 minutes.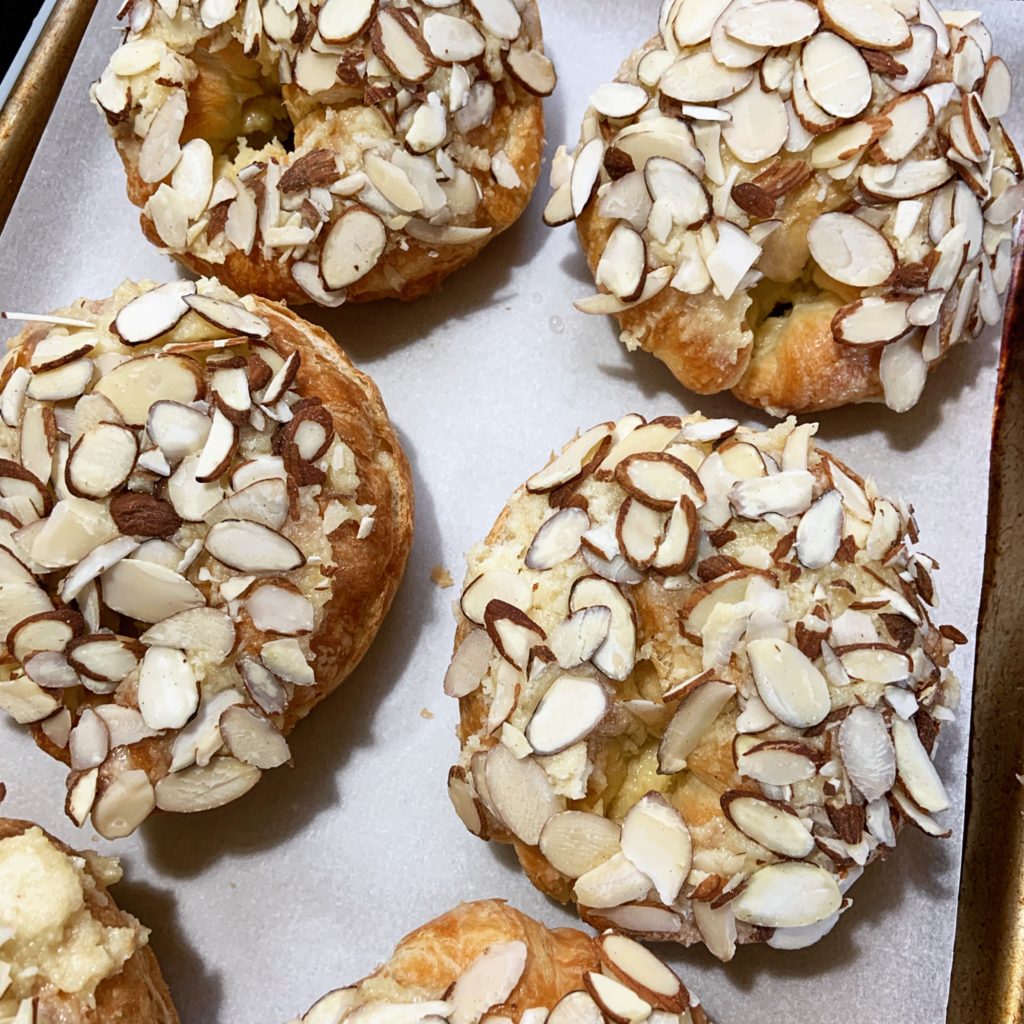 When the almonds on top were golden brown, I knew they were done.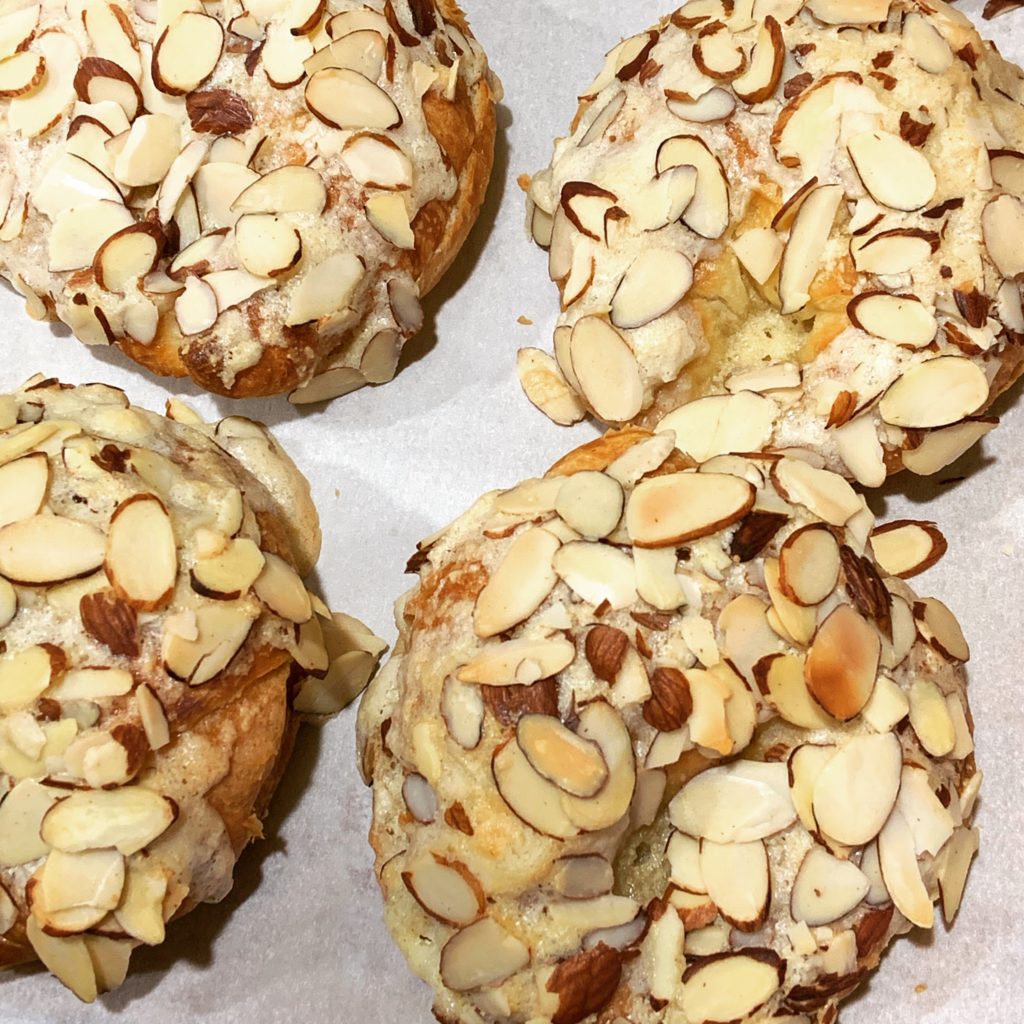 I hadn't had an almond croissant before, but this recipe converted me. These were decadent with a subtle almond flavor and satisfying nutty crunch. I understand why they were a favorite and would consider myself lucky to eat one each morning with Scott by my side. 🙂

Almond Croissants
Ingredients
Almond Croissants
4

large croissants (or 6-8 small/medium)

day old

2¼

cups

almonds

sliced, blanched or roasted

2

cups

almond cream, cold

(recipe follows)

Almond syrup

(recipe follows)

½

cup

powdered sugar, for dusting

(optional)
Almond Cream
1

cup

plus 1½ tablespoons almond flour

or almond meal

1

tablespoon

plus 1 teaspoon all-purpose flour

½

cup

unsalted butter

at room temperature

1

cup

plus 1½ tablespoons powdered sugar

¼

cup

plus 2 teaspoons eggs

(about 2 eggs, whisked and measured)
Almond Syrup
1

cup

plus 2 tablespoons sugar

¼

cup

plus 1 tablespoon water

2

tablespoons

almond flour

or almond meal

¼

teaspoon

almond extract

optional
_______________
This post contains affiliate links. This does not increase the price you pay, but I may receive a small commission for any products you choose to buy. Purchases made through affiliate links help to cover my blogging costs. Thank you for helping to support The Hungry Bookworm! Full disclosure here.