Like many girls, I grew up with Anne Shirley. I adored her big imagination and found it amusing to watch her get into and out of trouble. Just as important to the story are Marilla and Matthew Cuthbert, the brother-sister duo who give Anne a home at Green Gables. In her latest novel, Marilla of Green Gables, Sarah McCoy explores what life was like for the Cuthberts before Anne arrived.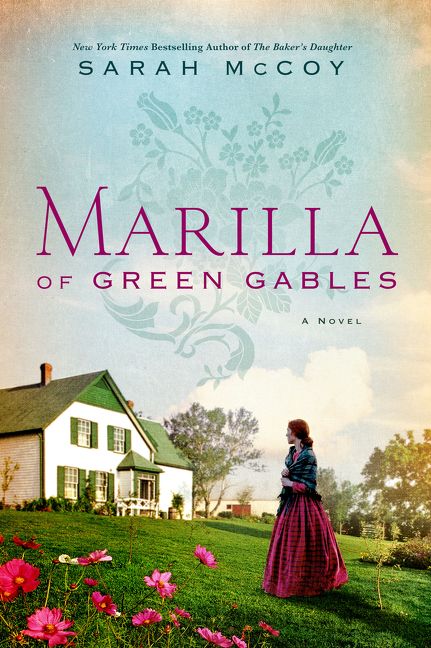 The young Marilla -- idealistic and eager to please -- reminded me a lot of precocious Anne, which is not what I expected. Still, we're all young once, and I thought Saray McCoy did a wonderful job showing Marilla's transformation from a clever, spirited teenager to the woman we came to know in L.M. Montgomery's novels. Though for some reason the story felt more modern to me, I thought she captured Avonlea beautifully; I found myself wishing I were there yet again.
Both the raspberry cordial and red currant wine that are featured prominently in Anne of Green Gables really come to life in this novel. Marilla learns to make red currant wine with her mother and aunt, and she and members of the Ladies Aid Society make bowls full of raspberry cordial as part of their fundraising efforts. Since red currant wine takes quite some time to fully come together, I decided to try my hand at the cordial, which can be made much more quickly.
I found a recipe from Genius Kitchen that sounded remarkably similar to the one Marilla makes -- just raspberries, sugar, lemon juice and water.  To start, I poured my frozen raspberries into a saucepan and added the sugar.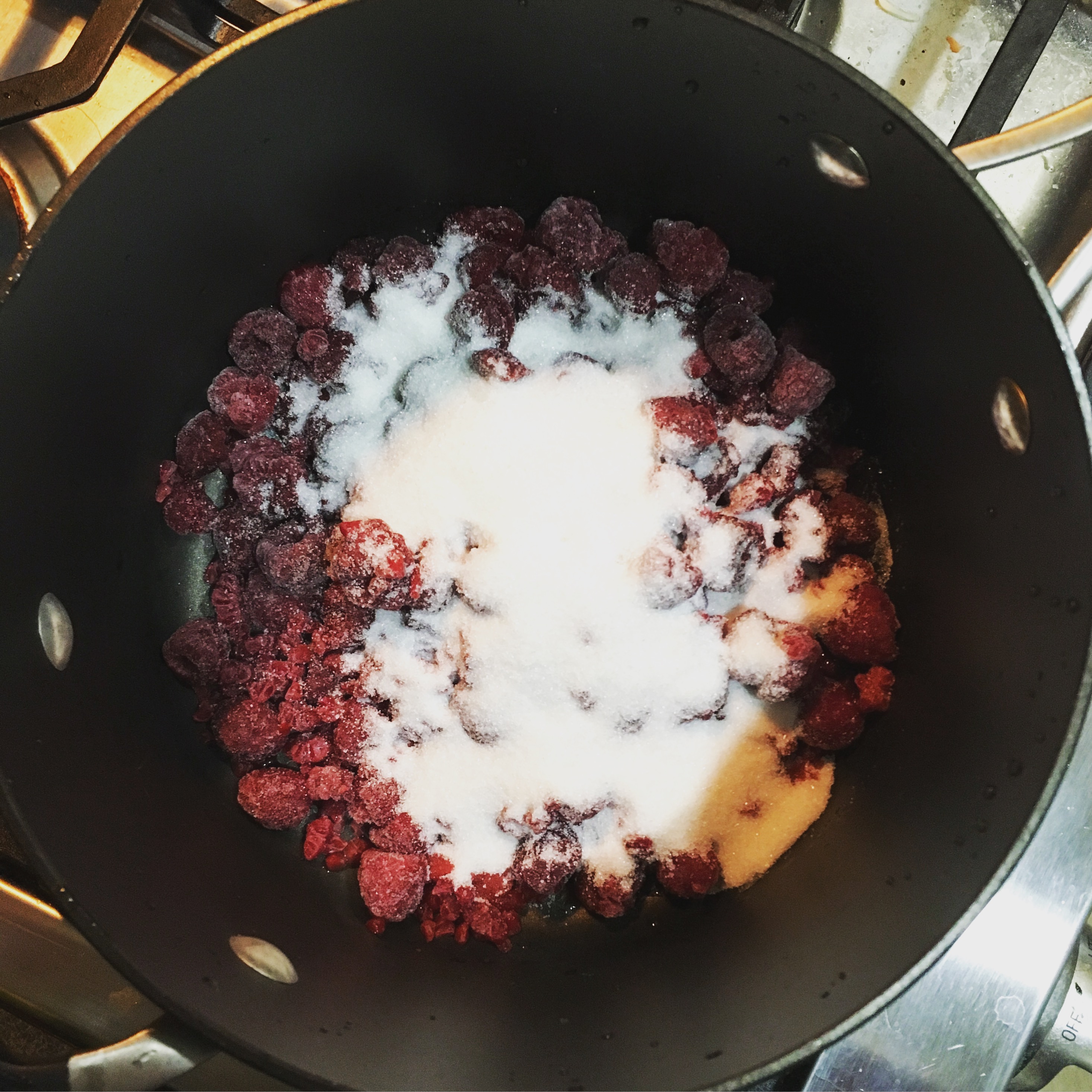 I stirred the berries until the sugar was dissolved and then mashed the whole thing with a potato masher until it was syrupy. I poured that through a fine strainer into another saucepan, making sure to extract all the juice from the raspberry pulp.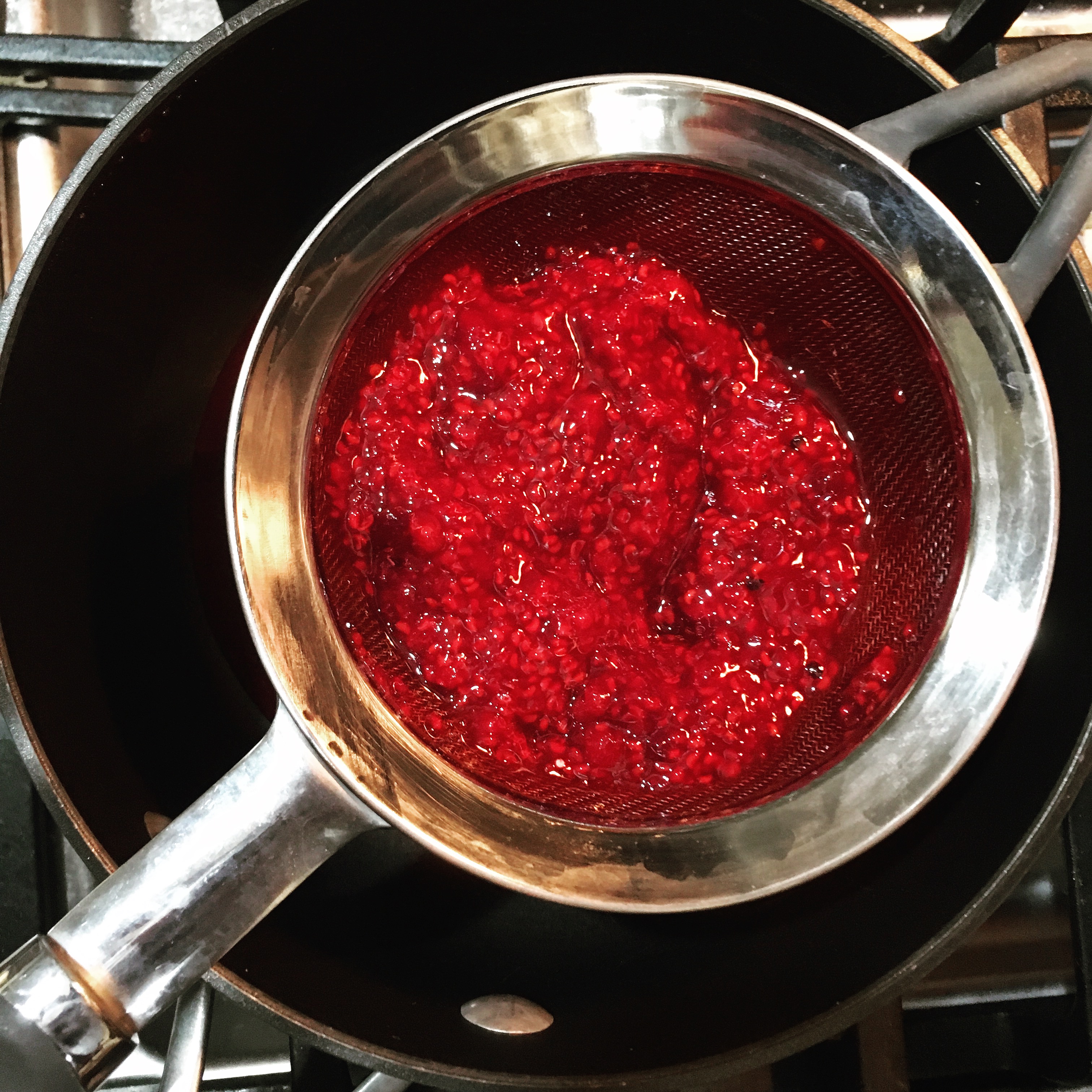 To the raspberry syrup, I added strained lemon juice and boiling water. I stirred it together and then left it to cool before putting it in the refrigerator to chill.
I didn't exactly have an elegant bottle like I picture Marilla having, but I did find a glass pitcher for serving. I pulled out my grandfather's copy of Anne of Green Gables, which I picked out of his collection after he died, and stood it alongside the brand new Marilla of Green Gables. The raspberry cordial appears in both novels, and looks lovely alongside them.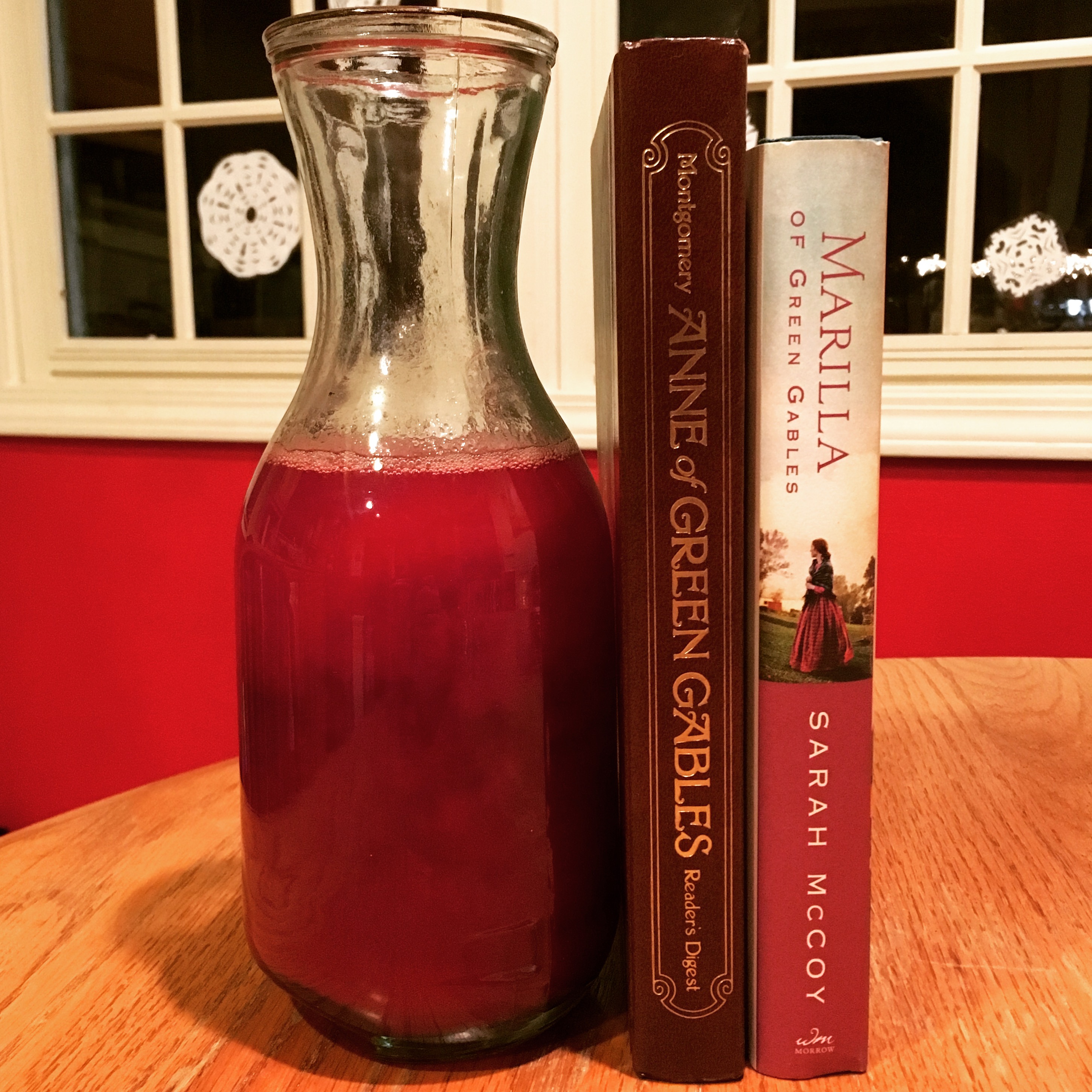 The cordial was the perfect combination of sweet and tart, kind of like Marilla herself.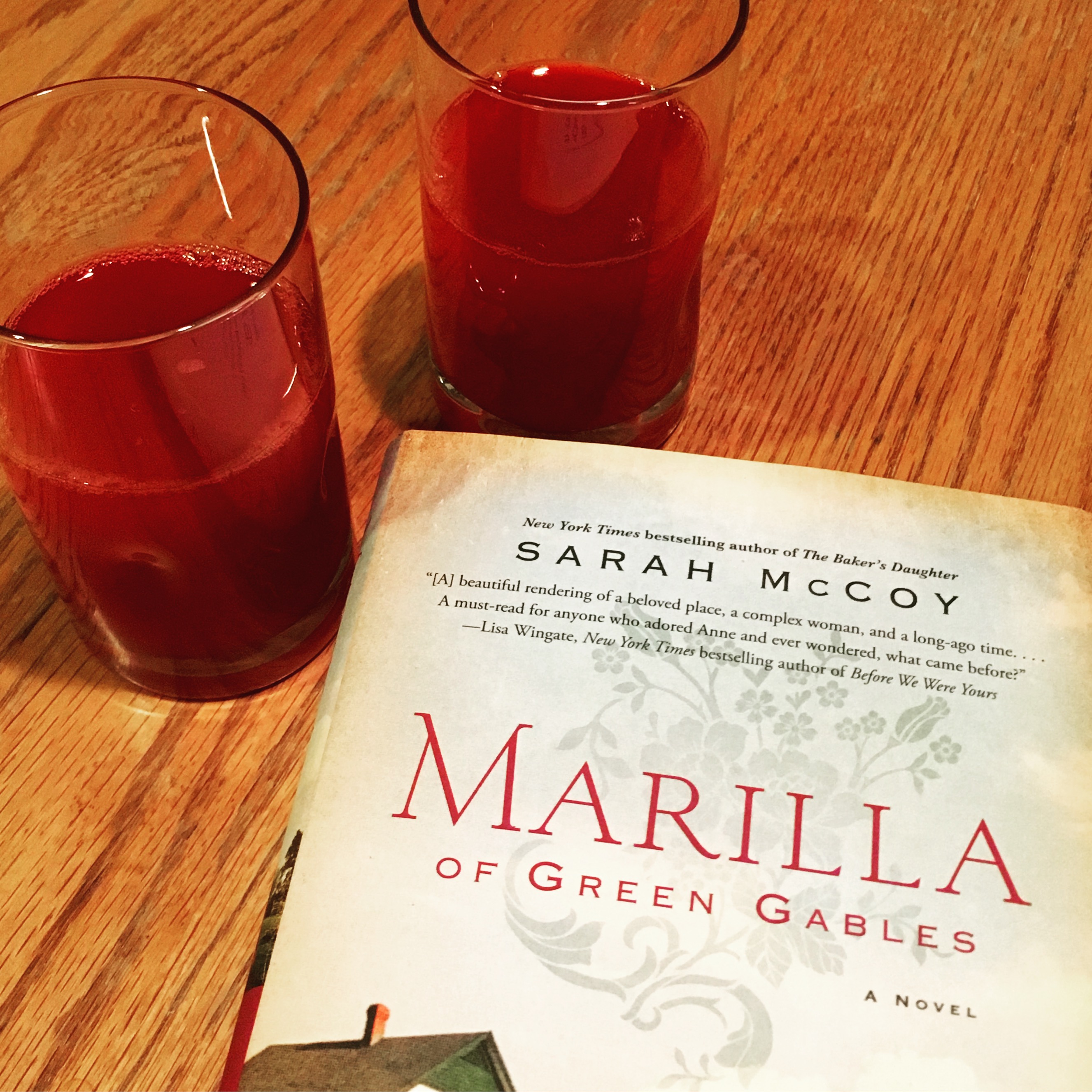 Raspberry Cordial
Ingredients
2

300 g packages frozen raspberries

1¼

cups

sugar

6

cups

boiling water

3

lemons

divided
Instructions
Put the unthawed raspberries into a saucepan and add sugar.

Cook on medium, stirring occasionally until all the sugar ahs dissolved.

Using a potato masher, mash the raspberries and syrup thoroughly.

Pour the mixture through a strainer, extract all the juice.

Squeeze two of the lemons and strain the juice, add it to the raspberry juice.

Add the boiling water to the raspberry juice.

Allow the cordial to cool, then chill it in the refrigerator.

Serve cordial with a thin slice from the remaining lemon in each glass.
This post contains affiliate links. This does not increase the price you pay, but I may receive a small commission for any products you choose to buy. Purchases made through affiliate links help to cover my blogging costs. Full disclosure here.