Caroline Hulse's debut novel The Adults is like a Christmas comedy (Four Christmases comes to mind) meets Big Little Lies. Though Claire and Matt are divorced, they decide it's best for their daughter Scarlett to experience a "normal" family Christmas. So, they book a weekend away at a woodsy resort and bring their current partners along for the ride! What could go wrong?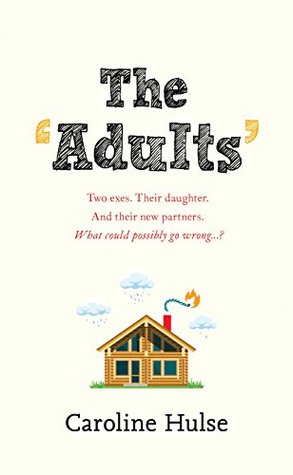 Claire's boyfriend, Patrick, couldn't be any less like her ex, Matt. Patrick spends much of the novel secretly training for an Ironman, at one point even racing through a lazy river to practice his swimming. Matt takes a different approach to life. He has a laissez faire outlook, often "forgetting" important details and preferring recreational drugs to exercising. His girlfriend, Alex, is smart, extremely patient and would probably be friends with Claire in another life. The characters were almost caricatures of real people and weren't exactly likable, but they were entertaining.
Though a little bit of a whodunit is introduced at the opening of the novel, the plot was still relatively predictable. For the most part, despite some surprisingly dark elements, the story felt light-hearted. Oddly, Posey, Scarlett's imaginary bunny (a la Harvey), rode that fine line -- he was a part of some dark moments.
In the end, The Adults ended up being a great read for this time of year. It wasn't especially "Christmas-y" but it perfectly captured what it feels like to be trapped with family when you'd rather be anywhere else.
I'll admit that my recipe this week didn't come up even once in the novel, but I got to it by way of Christmas cake, which was mentioned about quite a bit. Apparently no one likes Christmas cake, but its still ubiquitous this time of year (in England). Unless I'm totally unaware, I don't think Christmas Cake is a "thing" in the United States, but it seems to be pretty equivalent to our fruitcake. Well, I don't like fruitcake either, so I totally get where the characters were coming from.
I didn't want to make something no one likes, but I looked it up any. And stumbled upon a recipe from the wonderful Nigella Lawson, who admits that she doesn't "always get it together to make a traditional Christmas cake (which needs a bit of time to stand and mellow to be as good as it can be)." Instead, it seems, she tends to make easier -- and presumably, tastier -- baked goods for the holiday. So, I spent some time poking around her holiday recipes and found one that I think our characters would've appreciated more than the dreaded Christmas cake: Christmas Morning Muffins.   
I started by combining my dry ingredients (and orange zest) in a large bowl. Combined with the nutmeg and cinnamon, it already smelled like the holidays!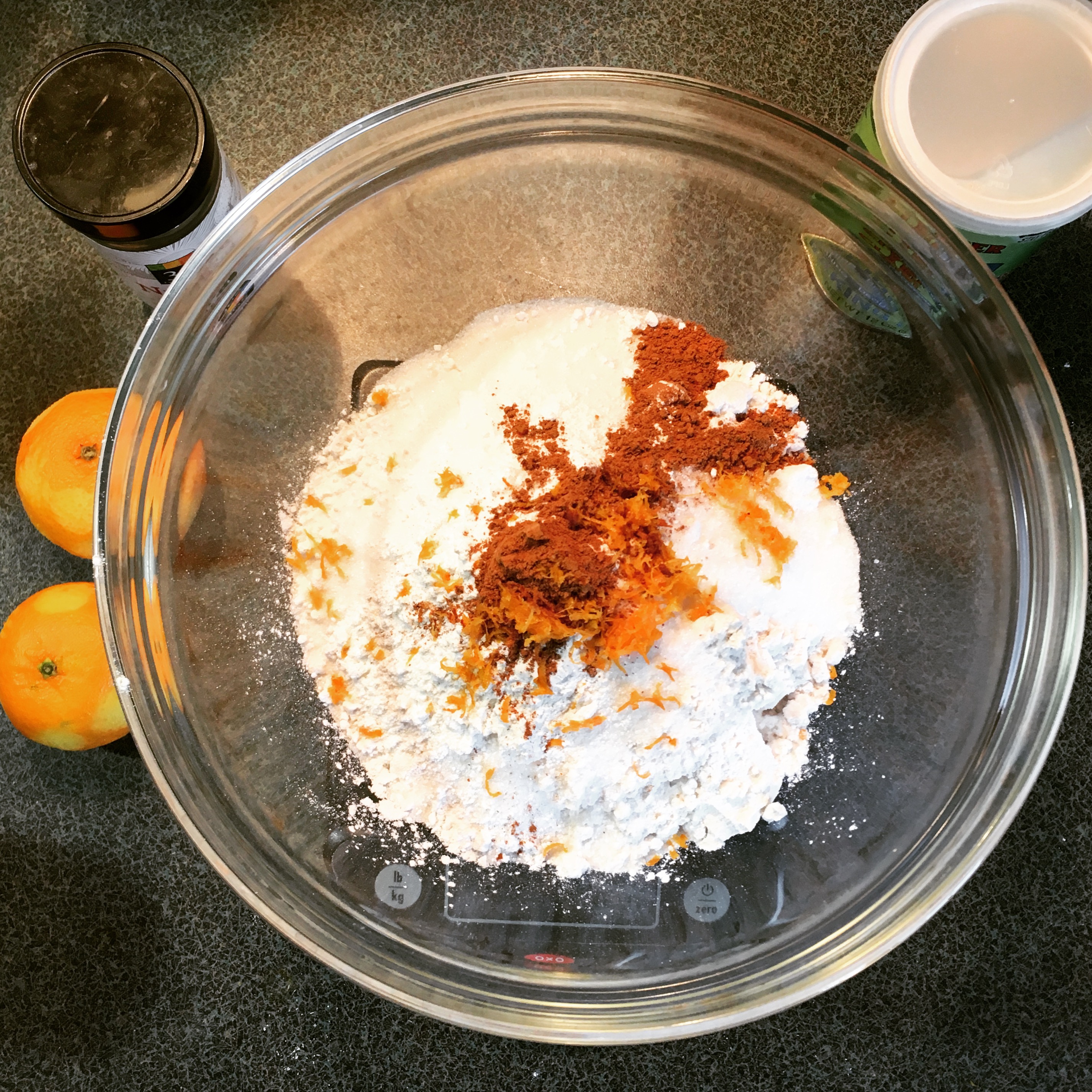 Then, I added milk to my orange juice before combining it with the vegetable oil and one egg.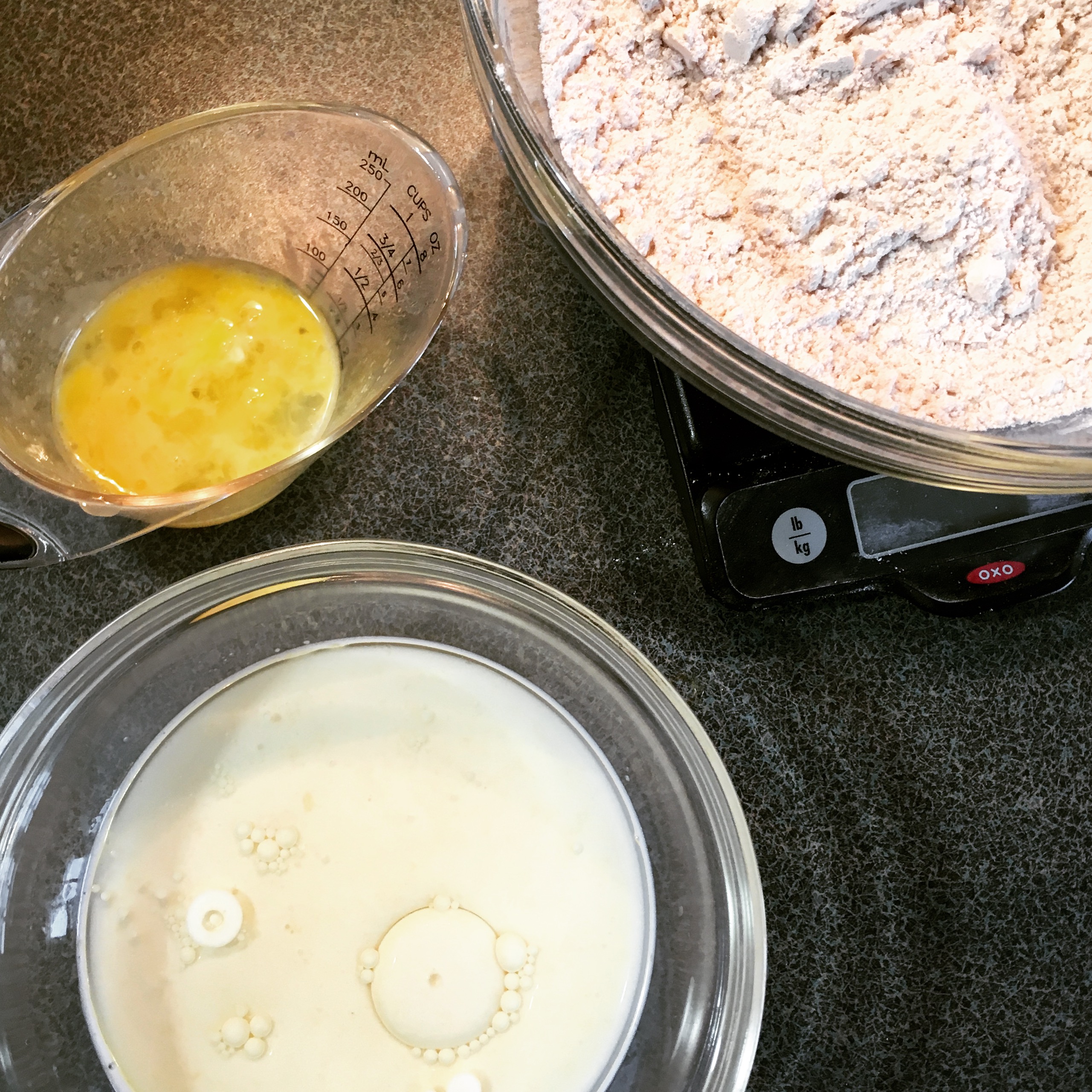 I mixed the wet ingredients into the dry, until just combined, and then added the dried cranberries.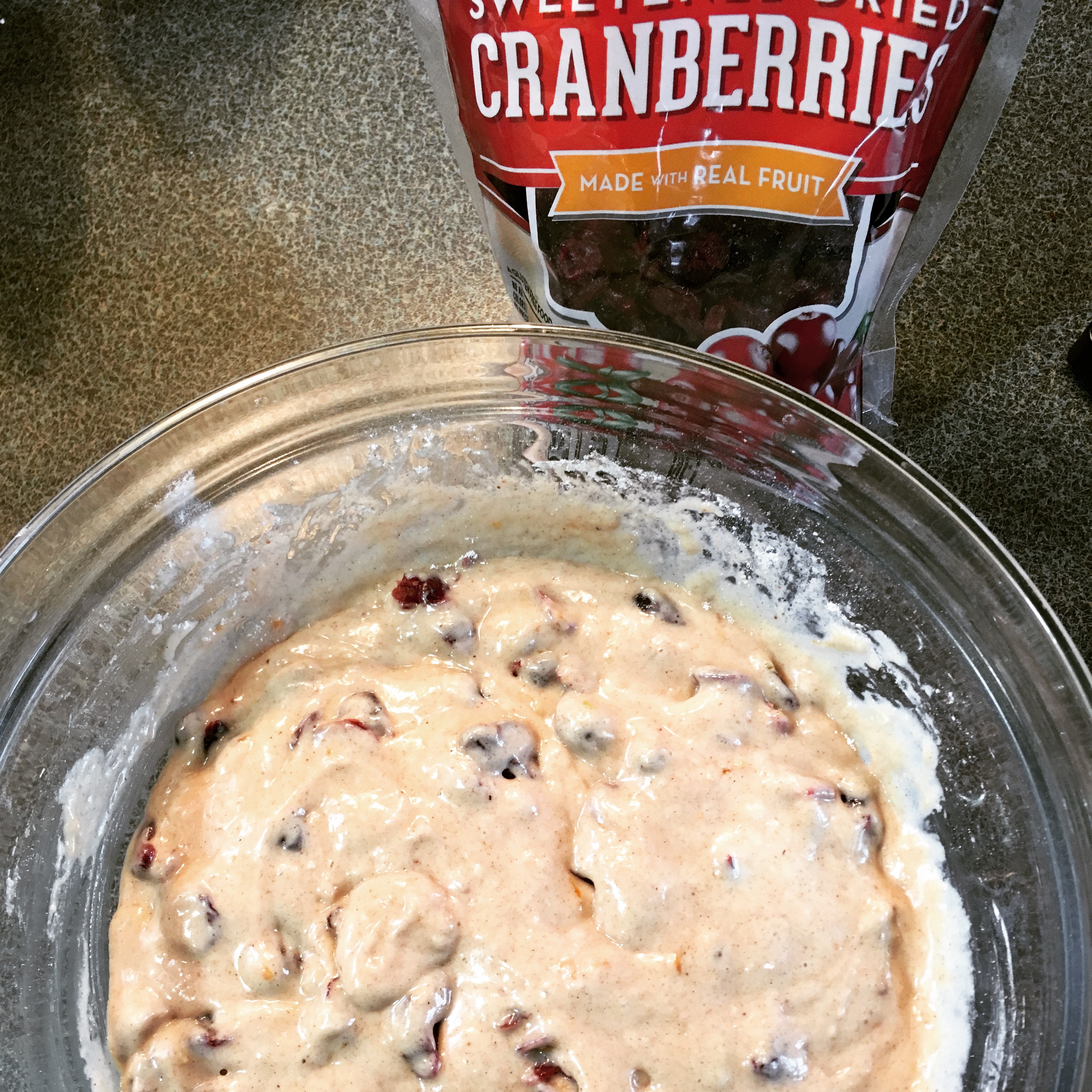 I poured the mixture evenly into my already lined muffin tin, sprinkled a little sugar on top, and popped them in the oven.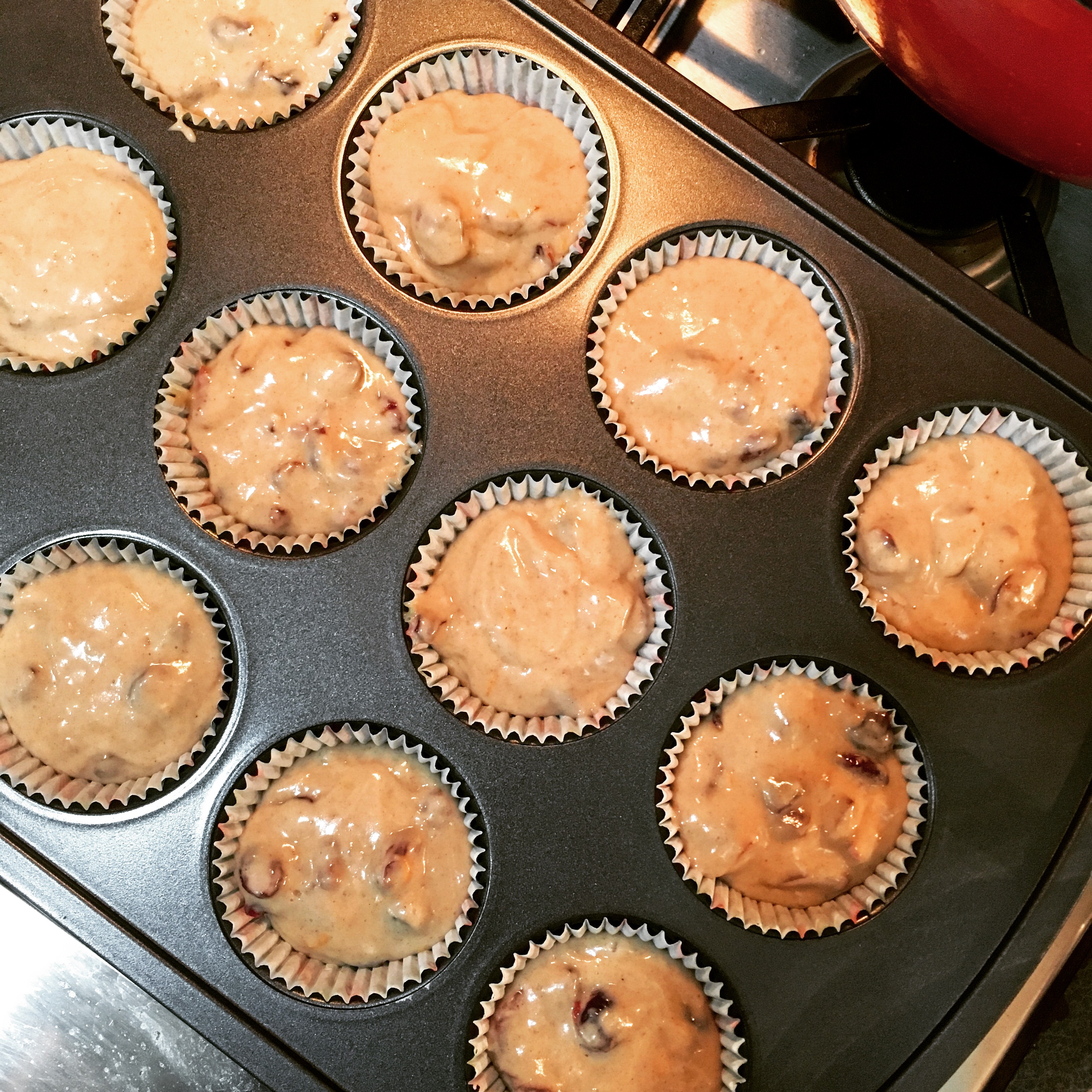 Twenty minutes later, I had some delicious muffins!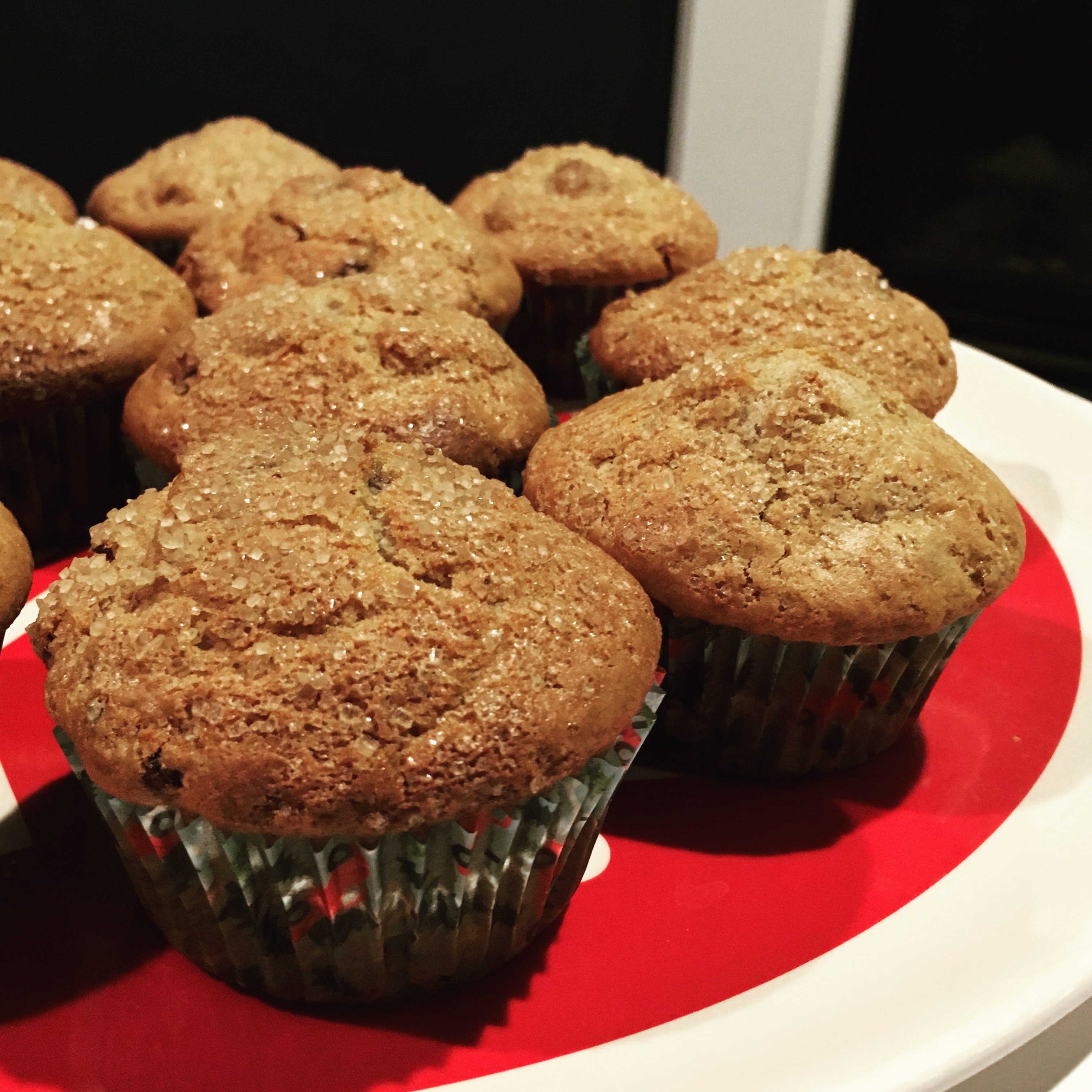 I can't say 100% for sure, but I'm going to go ahead and guess that these muffins are better than Christmas Cake. They're incredibly easy to make, and they made my kitchen smell amazing. It's safe to say I'll probably be revisiting these for actual Christmas this year.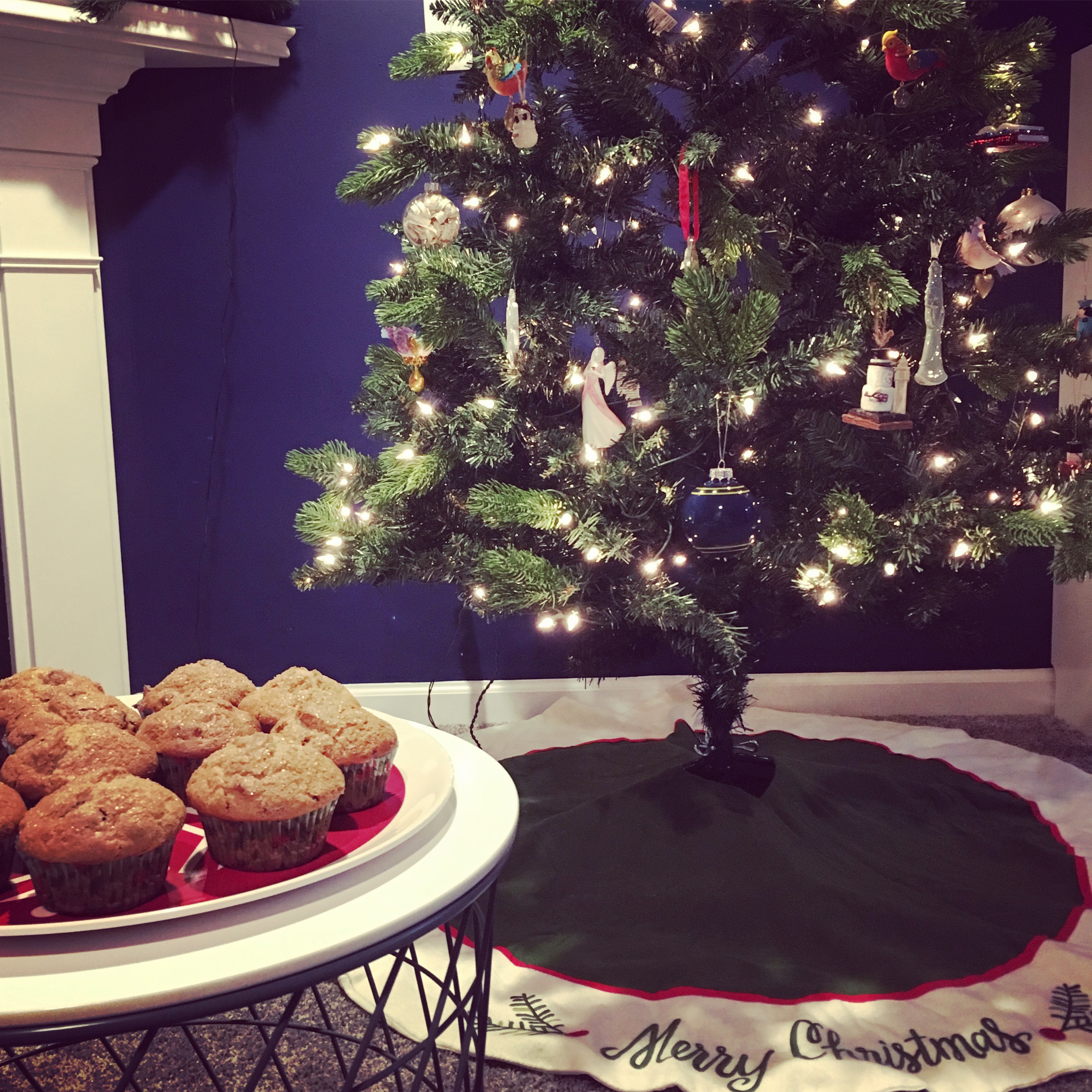 What's your favorite Christmas morning recipe? Tell me in the comments below!  
Christmas Morning Muffins
Ingredients
1⅔

cups

all-purpose flour

2½

teaspoons

baking powder

½

teaspoon

baking soda

½

cup

superfine sugar

1

teaspoon

ground cinnamon

¼

teaspoon

ground nutmeg

or good grating of fresh nutmeg

2

clementines

or satsumas

½

cup

whole milk

⅓

cup

vegetable oil

or melted butter left to cool slightly

1

large egg

1½

cups

dried cranberries

3

teaspoons

turbinado sugar

for the topping
Instructions
Preheat the oven to 400ºF. Line a 12-bun muffin tin with muffin papers or (as I have here) silicone inserts.

Measure the flour, baking powder, baking soda, superfine sugar, cinnamon and nutmeg into a large bowl; grate the zest of the clementine/satsuma over, and combine. If you are doing this in advance, leave the zesting till Christmas morning.

Squeeze the juice of the clementines/satsumas into a measuring jug, and pour in the milk until it comes up to the 200ml mark / halfway between the ¾ cup and 1 cup marks.

Add the oil (or slightly cooled, melted butter) and egg, and lightly beat until just combined.

Pour this liquid mixture into the bowl of dried ingredients and stir until everything is more or less combined, remembering that a well-beaten mixture makes for heavy muffins: in other words a lumpy batter is a good thing here.

Fold in the cranberries, then spoon the batter into the muffin cases and sprinkle the turbinado sugar on top. Bake in the oven for 20 minutes, by which time the air should be thick with the promise of good things and the good things themselves golden brown and ready to be eaten, either plain or broken up and smeared, as you go, with unsalted butter and marmalade.
I received a free digital copy of this book from NetGalley in exchange for an honest review.
This post contains affiliate links. This does not increase the price you pay, but I may receive a small commission for any products you choose to buy. Purchases made through affiliate links help to cover my blogging costs. Full disclosure here.