Fatima Farheen Mirza's novel A Place for Us put me at a loss for words (a tough position when I need to write a review…). It was beautifully written, the story woven together so expertly. It's hard to believe this is a debut.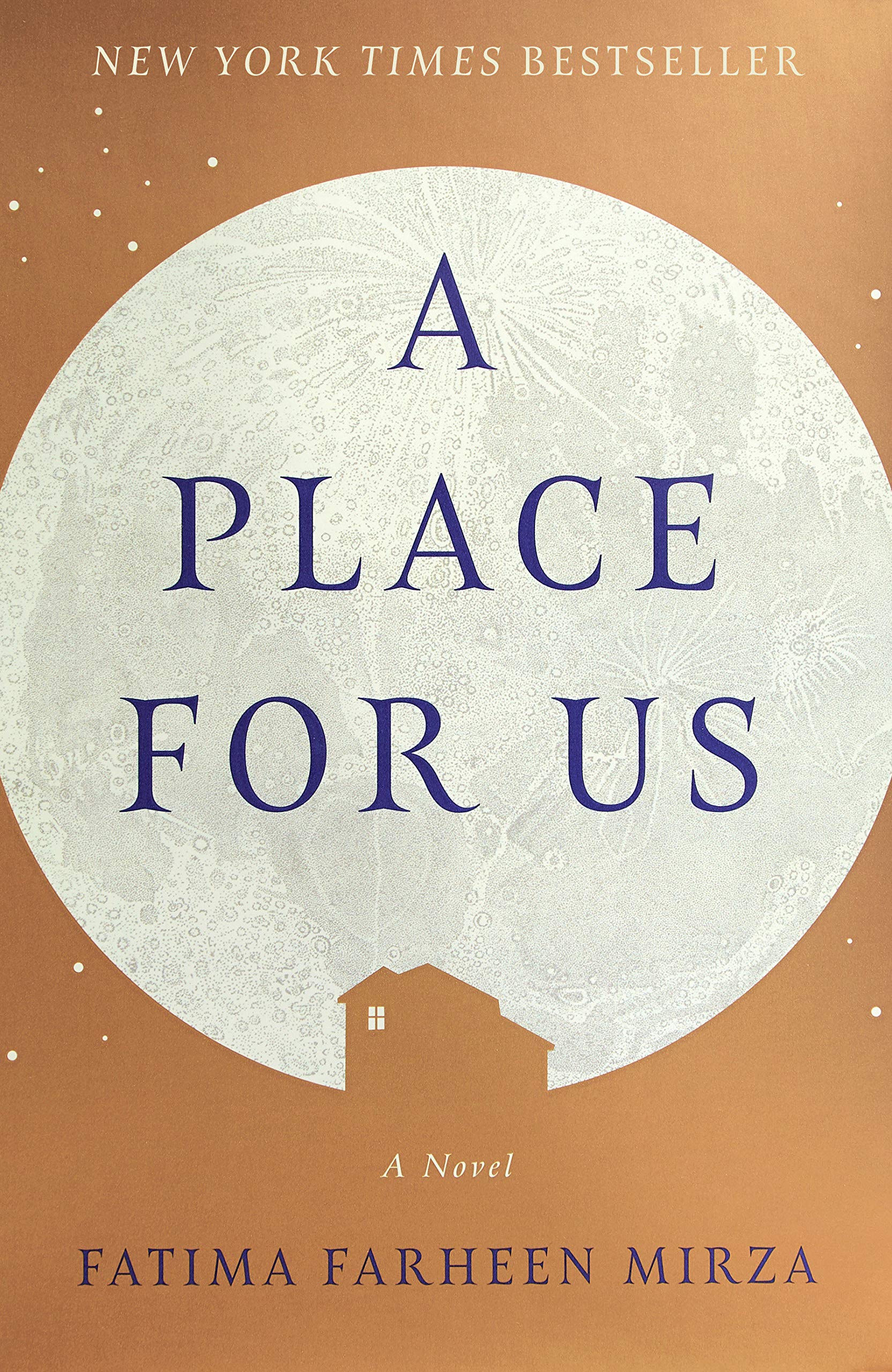 The story of an Indian-American Muslim family opens at the California wedding of Hadia, the eldest daughter. She and the rest of the family anxiously await the arrival of her younger brother Amar, who they haven't spoken to in years. From there, we are pulled into the family ourselves, where the dynamics are complicated. The siblings struggle with their loyalty to their parents' way of life and carving out their own place in society, while still seeking to please them. The parents try to raise their children wisely, but sometimes doing what they think is best leads to unexpected outcomes.
I didn't love it from the first page, but as I settled into the story, I couldn't put it down. It is full of emotion, the last section especially. I walked away loving it and have already recommended it to a few people closest to me. It went on my Christmas list; I have to own a copy for myself. If you haven't read this book yet, do yourself a favor and get to it as quickly as you can.
There was a lot of delicious food over the course of Mirza's story, and I would've loved to try to tackle it all. I settled on mango lassi, which was probably mentioned most often. In one key scene, the process is described at length:
[Hadia] brings down the blender from the cupboard and the yogurt, milk and mango pulp from the fridge. She sets them on the counter, all in a row, by size...She pours the milk with a slightly shaking hand, she can feel the glugging of the milk from the flimsy plastic handle, and droplets fly from the spout to speckle her arms and shirt.  
When the cool drink is finished, Hadia serves the lassi in small glasses on a tray. I use The Wanderlust Kitchen's "How to Make Mango Lassi" as a guide, and I did decide to add the optional cinnamon (which I think was an excellent choice).
First, I peeled and diced my fresh, ripe mango.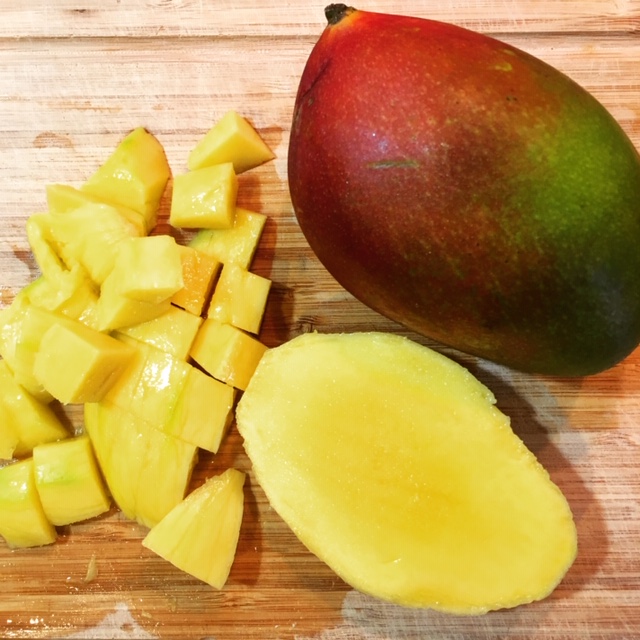 I toss it in the blender added milk, followed by the yogurt, sugar and cinnamon.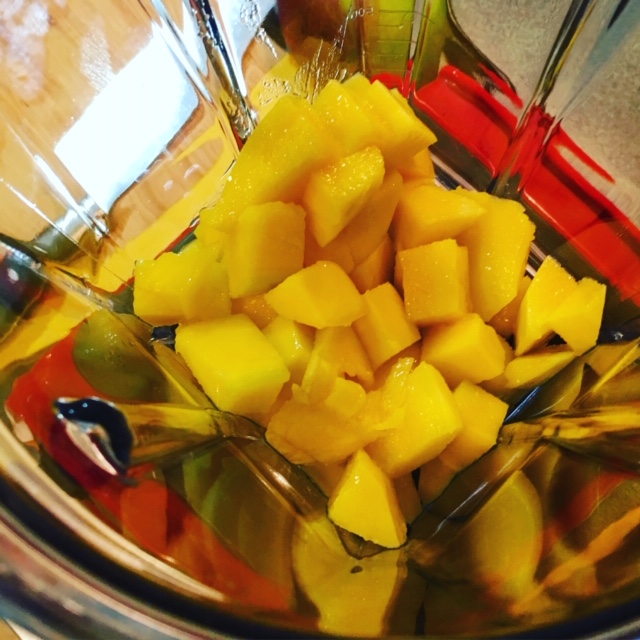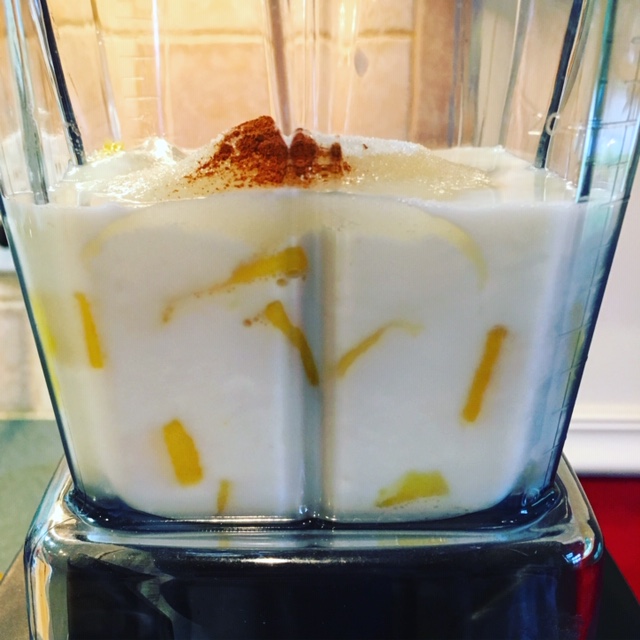 I blended it all together until smooth, and voila! A very simple, but flavorful recipe.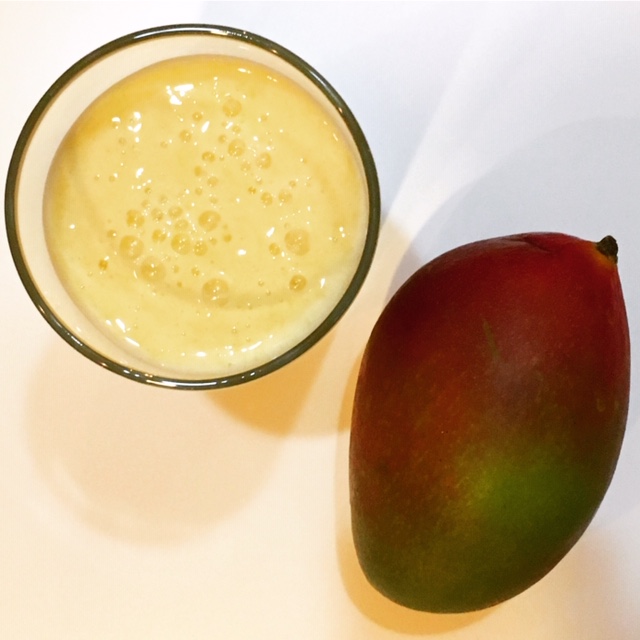 Mango Lassi
Ingredients
1

cup

diced fresh mango

1

cup

plain non-fat yogurt

1/2

cup

milk

2

tablespoons

white sugar

Dash of cinnamon

optional
Instructions
Add all of the ingredients to the bowl of a blender.

Puree until smooth. Serve immediately!
This post contains affiliate links. This does not increase the price you pay, but I may receive a small commission for any products you choose to buy. Purchases made through affiliate links help to cover my blogging costs. Full disclosure here.