Though I enjoy books about books, it's rare that I read one right on top of the other. It felt as though I'd just finished Midnight at the Bright Ideas Bookstore when The Bookshop of Yesterdays and The Diary of a Bookseller came in from the library. I ran out of time and didn't get a chance to get to Diary before it was due back, but I made sure to tackle Amy Meyerson's novel so it didn't slip away too.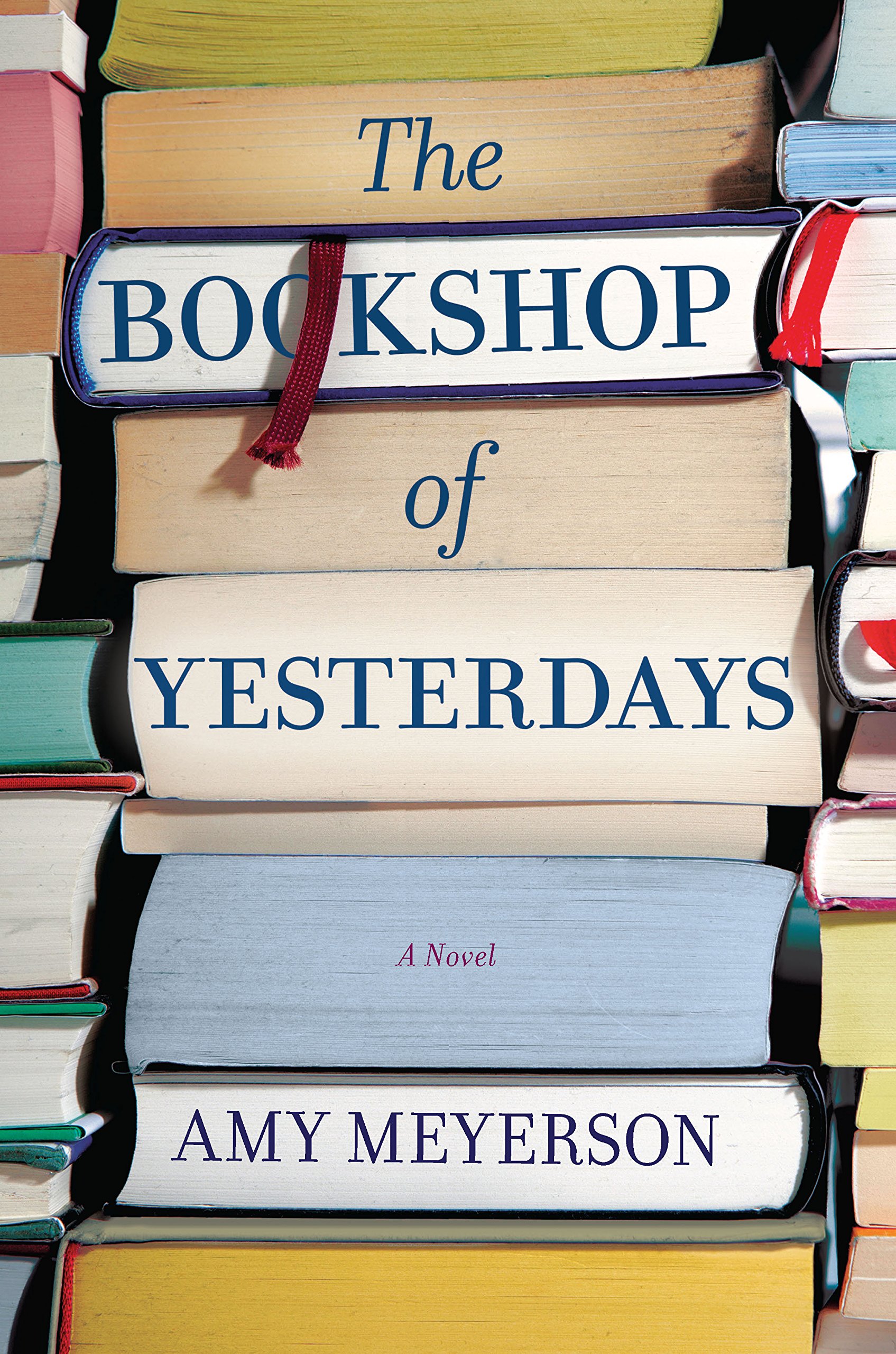 Miranda Brooks has fond memories of trips to her Uncle Billy's bookstore, Prospero Books, when she was growing up. But when she finds out she's inherited the beloved bookstore, she hasn't set foot inside in over 15 years. Uncle Billy was always a lover of riddles, and he is no different in death. Along with the bookstore, he leaves Miranda an obscure message that sends her on a scavenger hunt to discover the truth behind old family feuds.
Unlike Bright Ideas before it, which was suspenseful in a Gillian Flynn way, Yesterdays had a definite coziness about it. I could picture the bookstore so vividly. Shelves full of meticulously organized books. Tables covered with employee recommendations. A cafe nestled in the back, where book lovers ordered lattes and muffins to enjoy while they read used books or wrote their own novels. I was rooting for its success as much as Miranda and the other employees.
In the cafe, Billy's favorite muffins were the fig with goat cheese. In fact, he used to say "Only two things I need in life -- a good book and one of [these] fig muffins." With that recommendation, I knew I needed to try them myself. I found a recipe from Eating Well and set to work.
First, I made the goat cheese filling. In a small bowl, I mixed the goat cheese, honey, lemon zest and ¼ teaspoon of vanilla extract until well-combined.
Then, I made the batter. I combined the dry ingredients - whole wheat flour, baking powder, baking soda and salt. In a separate bowl, I mixed together the eggs, brown sugar and the rest of the vanilla extract. To that, I added the buttermilk and olive oil.
Finally, I added the wet ingredients to the dry, before folding in the chopped figs.
I filled each greased muffin cup about half-full before putting a dollop of the goat cheese mixture in the middle.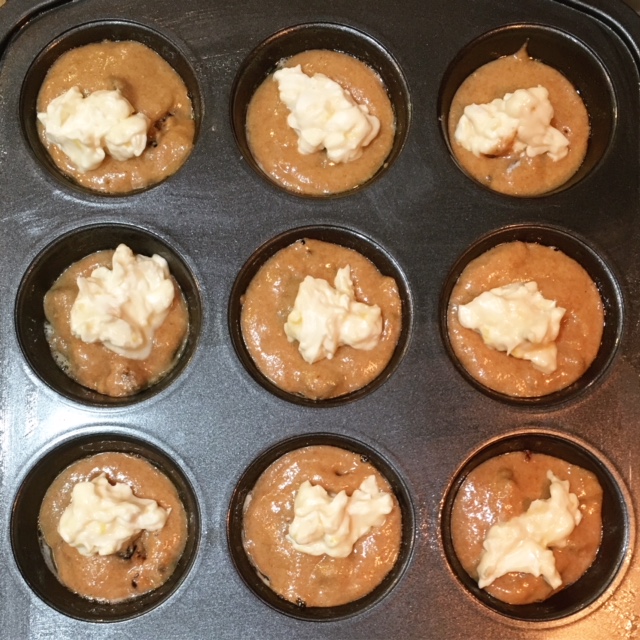 I covered the cheese with the remaining batter and popped them into the oven.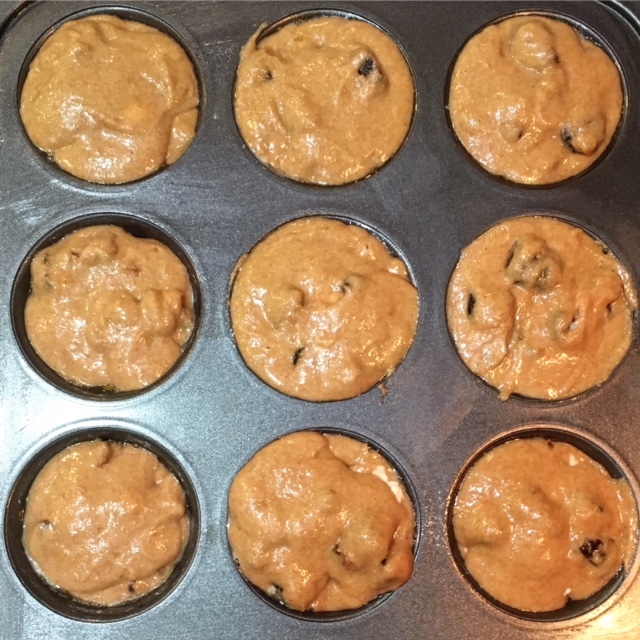 After 13 minutes, they were done, so I pulled them out and let them cool for 5 minutes in the pan.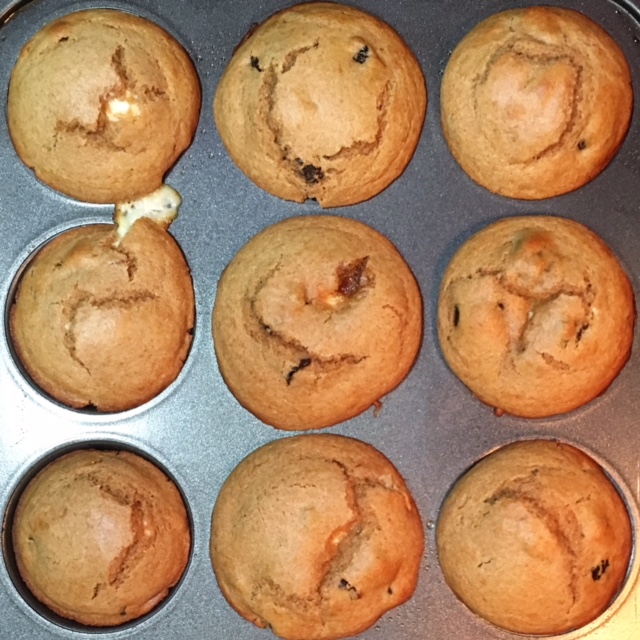 They finished cooling on a wire rack, and then we were finally able to sample them.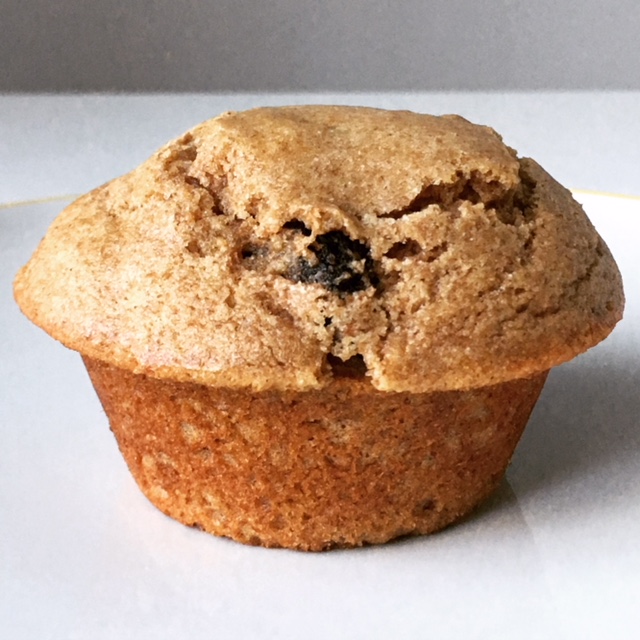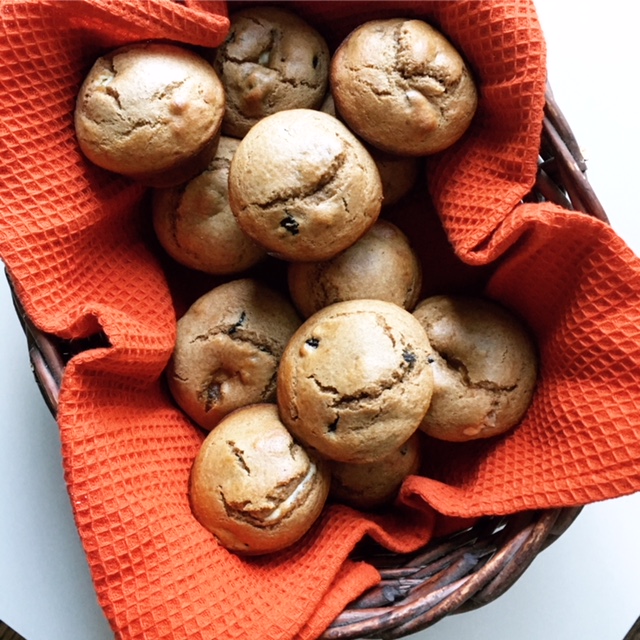 I'm not quite sure what I was expecting -- aside from an "awesome" muffin -- but they were definitely that. The figs are sweet and chewy, the cheese in the middle rich and creamy. I can see how Uncle Billy loved them so.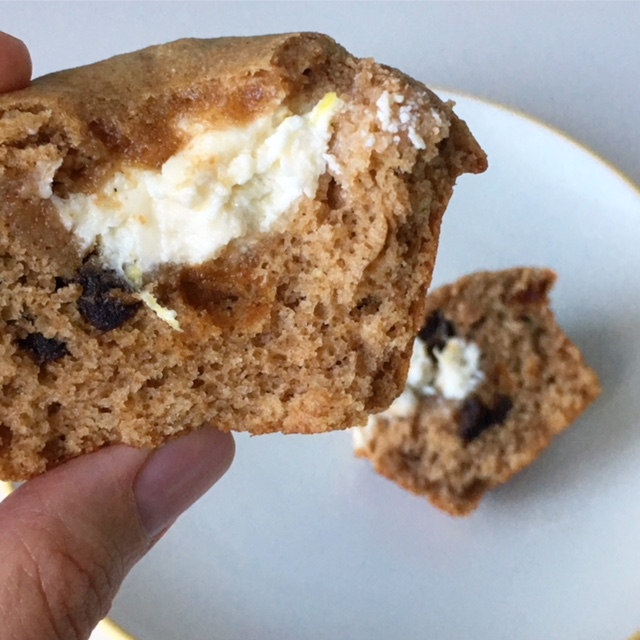 Fig and Goat Cheese Muffins
Ingredients
¾

cup

crumbled soft goat cheese or reduced-fat cream cheese

2

tablespoons

honey

1

teaspoon

freshly grated lemon zest

1¼

teaspoons

vanilla extract

divided

2

cups

whole wheat flour

1½

teaspoons

baking powder

½

teaspoon

baking soda

¼

teaspoon

salt

2

large eggs

1

large egg white

¾

cup

packed dark or light brown sugar

1

cup

low-fat or nonfat buttermilk

⅓

cup

extra-virgin olive oil

1¼

cups

chopped dried figs

3

tablespoons

turbinado or granulated sugar
Instructions
Preheat oven to 425°F. Line 12 (½-cup) muffin cups with paper liners or coat with cooking spray.

Thoroughly combine goat cheese (or cream cheese), honey, lemon zest and ¼ teaspoon vanilla in a small bowl. Set aside.

Whisk flour, baking powder, baking soda and salt in a large bowl. Lightly beat eggs and egg white in a medium bowl; add brown sugar and the remaining 1 teaspoon vanilla and whisk until the sugar is dissolved, about 1 minute. Gradually whisk in buttermilk and oil until smooth. Add the wet ingredients to the dry ingredients and stir until just combined; do not overmix. Fold in figs.

Spoon half the batter into the prepared muffin cups. Add 1 generous teaspoon of the reserved cheese filling to the center of each muffin, and cover with the remaining batter. (The filling should not be visible.) Sprinkle the muffins with sugar.

Bake the muffins until the edges start to brown and the tops spring back when gently pressed, 13 to 15 minutes. Let cool in the pan for 5 minutes before turning out onto a wire rack to cool.
This post contains affiliate links. This does not increase the price you pay, but I may receive a small commission for any products you choose to buy. Purchases made through affiliate links help to cover my blogging costs. Full disclosure here.