It's the second Tuesday of the month, and you know what that means; it's time for another edition of Show Us Your Books! Before I get into the list, I'm going to warn you it's a long one! I went on a reading binge of sorts and have basically read a book every day over the last 12 days. I never thought I'd say this but I need a little break… there is such a thing as reading overload. My mind has been to SO many places and back. And, I think, it's the perfect time to catch up on the last couple of episodes of The Handmaid's Tale in time for the finale.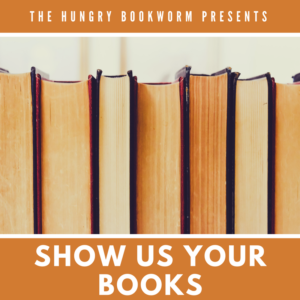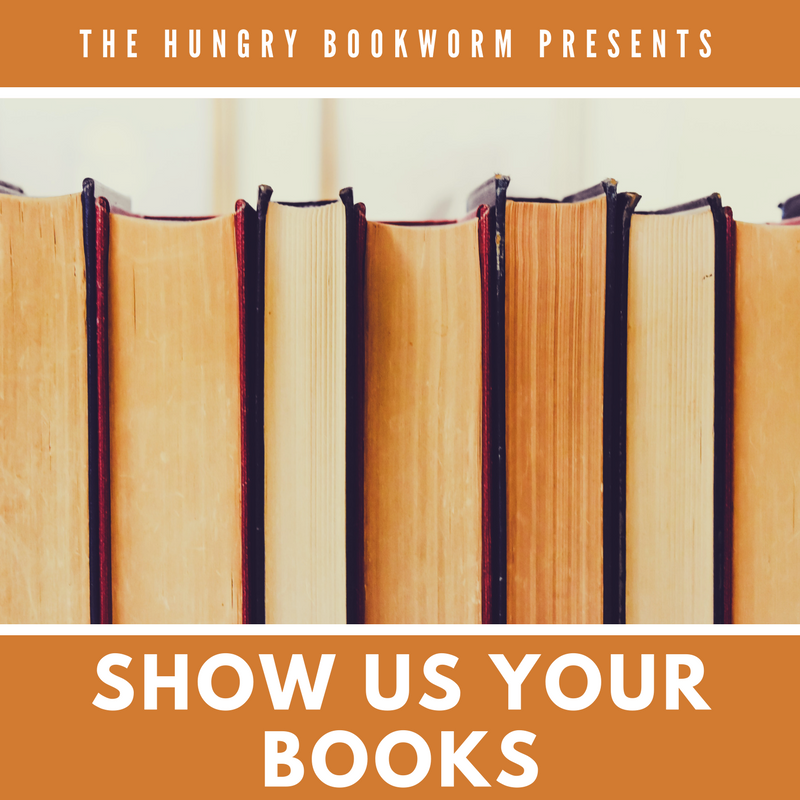 Linkup Guidelines:
This linkup happens the second Tuesday of every month. The next is Tuesday, August 14, 2018.
1. Please visit and comment with both of your hosts, Jana & Steph
2. Please display the button or link back to me and the linkup hosts on your blog post
3. Please visit a few other blogs who've linked up and get some book talk going!
Last Month's Edition & What My Ratings Mean
4-Star Reads
⭐⭐⭐⭐
How to Walk Away - I loved this book so much more than I expected to, which is always a wonderful surprise. Katherine Center's novel is about a young woman at the top of the world when a devastating accident changes everything. It's real, motivating and inspiring. If you liked Me Before You, you should read this one, and if you didn't, you should read this anyway, because it's better.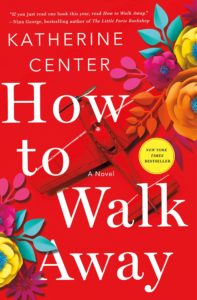 Castle of Water - I had heard a good reviews of Dane Hucklebridge's novel but didn't know much about it when I added it to my recent Book Challenge by Erin list. It was due to the library on July 7, so I read it first, and it was a wonderful read to kickoff the challenge. Survival stories always lend themselves a bit to "devouring" but this one was also full of heart, which made it a truly enjoyable read.
Fierce Kingdom - I don't think I've ever read a more horrifying, realistic story in my life. A contemporary novel about what happens when a mass shooting takes place in a zoo, it takes place over just over 4 hours - every bit of it harrowing. I was deeply invested in the well-being of Jean and her young son. I appreciated the level of detail that went into the storytelling, even though it created some haunting imagery; I could tell it was fully formed, making it that much more likely to stick with you.
3-Star Reads
⭐⭐⭐
*The Afterlife of Walter Augustus (3.5) - In Hannah Lynn's version of the afterlife, the Interim, a sort of purgatory where we meet Walter Augustus, you're unable to move on to the next "level" until you've been forgotten by everyone still living. Poor Walter Augustus just wants to move on, but he's stuck. It's an interesting concept, and one that drew me to this novel. I loved some characters and hated others. I loved the writing and again the level of detail really made the Interim vivid.
I'll be sharing more thoughts on July 17 as part of the book's blog tour. I was also able to interview the author and will be sharing our conversation as well! Make sure to come back and check it out 🙂  
Before We Were Yours (3.5) - Both the premise and execution of this novel reminded me a lot of Orphan Train. In this novel, we move back and forth between Depression-era Tennessee and modern day South Carolina, tracing a story that is unbelievable and yet based on truth. I didn't exactly see the ending coming, so I can't say it was predictable, but I wish it didn't feel so similar to Orphan Train. I think looking back from greater distance the two will muddle together for me.
We Were the Mulvaneys (3.5) - I don't think I've read any Joyce Carol Oates before this novel, but I did go see her speak once when I lived in NYC. I think that's what drew me to pick this book up at a used book sale so many years ago. I finally got around to reading it, thanks again to the Book Challenge by Erin, and I'm glad I did. It's a bit of a slow-moving family saga but still full of the realities of family life. At times, I found the characters frustrating and questioned their decisions, but ultimately, I thought they were relatable and very human.
Mother, Mother (3.5) - This is not a novel I relate to (my mom will be happy to hear it!) but I still really loved the experience of it. Koren Zailckas's novel is about a family being torn apart by the woman who loves them most, their mother. I wouldn't exactly call it a psychological thriller, but almost -- there are psychological elements to the story, which I thought were fascinating.
Homegoing (3.5) - I skipped over this when it was a book club selection a year or so ago, but when it was picked again for a different book club, I decided to give it a try. It starts with a family tree (a tool I referred to often) and the rest of the story stems from there. Maame has two daughters by two different men. They are raised separately and differently resulting in two very different family tree branches, following the families as they grow across Africa and the United States.
**Crux - This memoir tells the powerful story of a daughter trying to find and save her father, a Mexican immigrant. It had a lot of great overall content and I liked some parts better than others, but overall, I thought it lacked a cohesive writing style and narrative. Still, I appreciated Jean Guerrero's unique perspective, and I think it was a timely read given the current political climate.
The Oracle Year - I wasn't as wowed by this one as I'd hoped to be, and I was let down after what seemed to be a promising start. The concept was thought-provoking and the writing fast-paced, but I got lost in the more thriller-ish aspects of the novel, which felt like I was watching a predictable movie but less like it fit in with the setup he'd gave us. full review + recipe
Then We Came to the End - I chose this novel for my Book Challenge by Erin because it centered around people working in an advertising agency (my day job). I thought it nailed the nuances of daily life in an ad agency -- the meetings, the complaining, the genuine care you feel for your colleagues (despite the meetings and complaining). I genuinely laughed out loud at a few parts, but overall, it was a little too dark and cynical for me.
Night Film - This is definitely a creepier book than I normally read, about a reporter investigating the mysterious suicide of a reclusive filmmaker Cordova. Cordova's films are dark and twisted. They are revered by a cult following and can only be viewed at secret underground showings or purchased on the black market. I was fully into this book until about the last 10%. The faux first ending was hokey and made me feel disappointed, but then the actual ending was almost more frustrating. That being said, I thought the writing was super well-done for this genre. I found myself re-reading certain lines because I loved the way she put things. Ultimately, it didn't blow me away but it was a gripping reading experience, and for people who typically like horror/thriller novels, I'm sure this will be a fulfilling read.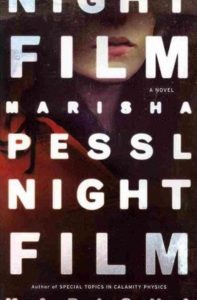 2-Star Reads
⭐⭐
Brave New World (2.5) - I'm pretty late to the game in reading this one, but we never studied it high school. The concepts it focused on were interesting, but I thought the execution was bizarre (and at times incomplete). I feel like it went into detail on stuff I didn't care that much about, and I was left wanting to know/learn more about other things that didn't get explored. Definitely not my favorite dystopia, but I can see why it would be good for discussion.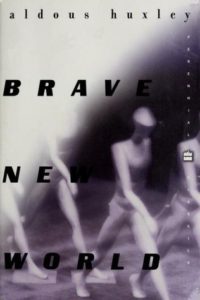 Currently Reading
Blind Assassin - I read about 50 pages of this before putting it down to dive into my recent reading challenge. I have almost zero thoughts on it so far, except that I'm not as "grabbed" by it as I'd hoped. Anyone read this who can shed some light? It's a doozy and I have to finish by the end of the month.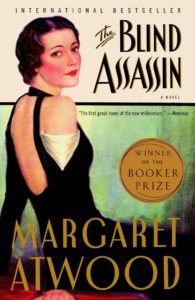 ________________
*I received a free digital copy of this book from the author in exchange for an honest review.
**I received a free digital copy of this book from NetGalley in exchange for an honest review.