It's the second Tuesday of the month, and you know what that means - another edition of Show Us Your Books! Before I share what I've been reading over the past month, I want to tell you about an upcoming linkup I'll be hosting in April with Fandom Foodies. Fandom Foodies is a group of "geeky food lovers" that cook using inspiration from movies, pop culture and (of course) books. I've chosen to explore the theme of food in magical realism fiction, and I couldn't be more excited! Stop by on March 31 for the official linkup post. I'm sure it will feature lots of delicious recipes and book recommendations - you won't want to miss it.
Now, onto the books!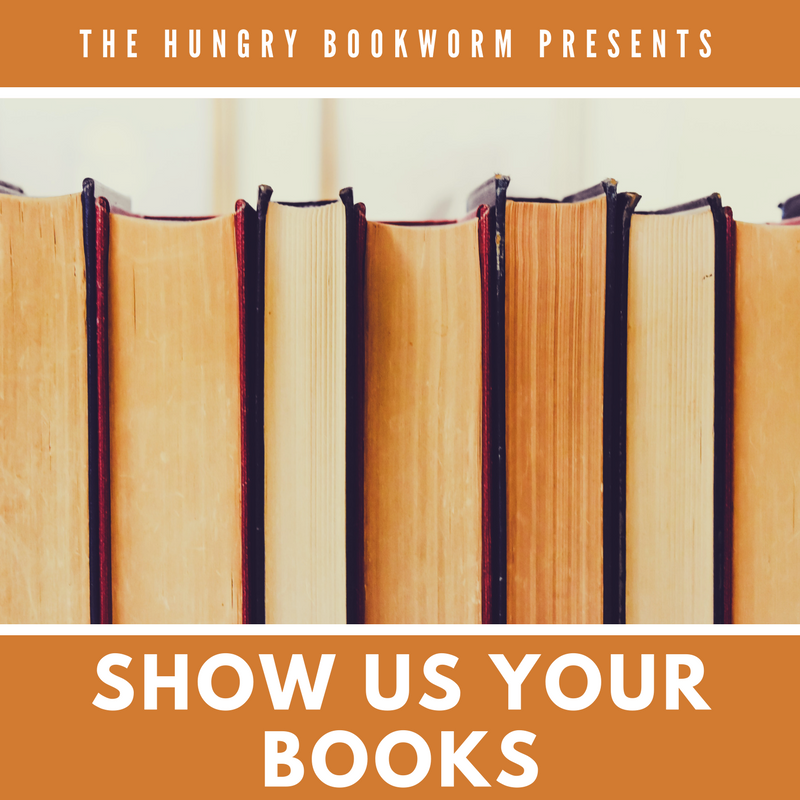 Linkup Guidelines:
This linkup happens the second Tuesday of every month. The next is Tuesday, April 10, 2018.
1. Please visit and comment with both of your hosts, Jana & Steph
2. Please display the button or link back to me and the linkup hosts on your blog post
3. Please visit a few other blogs who've linked up and get some book talk going!
Last Month's Edition & What My Ratings Mean
3-Star Reads
⭐⭐⭐
Annihilation (3.5) - A group of four women ventures into the unknown of Area X in this sci-fi book from Jeffrey VanderMeer. This book creeped me out and left me with a lot of questions. Despite the bad reviews I read beforehand, I'm glad I picked it up. I enjoyed the writing and the bizarre story, and I raced through it. Full review + recipe here.
The Book of Unknown Americans (3.5) -  We Cristina Henriquez's novel for my book club recently, and it was an excellent pick for discussion. I liked it for the realistic and varied stories it tells about immigrants living in the United States, how they got here and where they came from. Not every Spanish-speaking immigrant is from Mexico, and they're not all in the US for a nefarious purpose. Beyond that, it tells a deeper story about community. Full review + recipe here.
This Will Be My Undoing (3.5) - I first heard about this book from Book Riot's podcast All the Books and immediately put it on hold at the library. It didn't take me long to get it, and when I did, I devoured it. Morgan Jenkins shares her experiences growing up and becoming a black woman in American society. It is deeply personal and intense. It's a very important read for anyone who considers themselves to be a feminist, because as she rightly points out, any feminist movement that ignores the particular struggles black women face is not working towards true equality.  
The Taster - Imagine if you had to work for someone you loathed and your job was to make sure they stayed alive. Such was the case for Magda in V.S. Alexander's newly-released historical novel which was based on a true story. Magda was one of fifteen women who was a "taster" for Hitler, making sure he wasn't poisoned during WWII. My full review, including a link to the true story, and (of course) a recipe here.
*White Houses - Another piece of historical fiction, White Houses explores the open secret of Eleanor Roosevelt's "first friend," Lorena Hickok. This relationship was something I'd never heard of before this novel, so I was interested to learn more. It didn't exactly feel like historical fiction to me - the language and style were very modern, which may have been to its benefit as it was quite easy to read even though the story wasn't as compelling as I would've hoped.
My full-length review and recipe will actually be featured on Novels and Nonfiction on Thursday, so stop over there and check it out. If you're an email subscriber, I'll be featuring it in the newsletter on Wednesday 3/21. (If you're not a subscriber, follow me to receive a weekly digest email with all of your Hungry Bookworm favorites - reviews, recipes, bookish features and more!)
The Mothers - I don't normally love books for their writing, but honestly, what stands out the most to me about Brit Bennett's novel is exactly that. The characters weren't exactly likeable, but I still found the story to be pretty realistic and interesting. I finished pretty recently so I'm still formulating some thoughts; my full review will be out later this week.
*Good Neighbors - I picked up this novel because the blurb had Liane Moriarty vibes - domestic bliss spoiled, the realities of perfect lives uncovered. It follows a group of neighbors, all with children roughly the same age, and it's very clear that they see themselves as a family. However, when one family decides to adopt, holes start to form in their tight-knit group and though they try to recover, it seems like there may be no going back. I think the book's themes are admirable, particularly around extended families and adoption, but the execution was just okay. The characters didn't feel fully fleshed out; I also struggled with our narrator Nicole's motivations and true personality. I didn't like it as much as I hoped, but it was a quick read and there are a lot of discussion points that would make it a good pick for a book club.
2-Star Reads
⭐⭐
*My Name is Venus Black - I was drawn to this book because of the premise; it's the story of a teenage girl imprisoned for a terrible crime and trying to find her way after her release. It was very clear that it was a debut novel, perhaps a bit too ambitious. The writing felt clunky - particularly how it switched back and forth between first person (Venus) and third person (everyone else). Some of the dialogue also felt stilted and unnatural, particularly in emotional scenes. The nature of the story kept me reading - I wanted to know how everything turned out - but it didn't live up to expectations.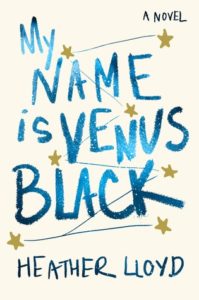 Books I Didn't Finish
This Could Hurt - As I mentioned last month, I wasn't really feeling this one and I ended up setting it aside because there was just a lot I wanted (and needed) to read instead. It has gotten excellent reviews, so perhaps it was just a case of wrong book, wrong time. I'm not going to rule out revisiting it in the future.
Books I'm Reading Right Now

????

The Devil Wears Prada - This is my March pick for the Literary Feast Reading Challenge, where you are supposed to read a book that was made into a movie that you've already seen. Picking this out was a lot harder than I expected, and after choosing between a few options, I landed here. I love the movie (mainly because of the winning combination of Meryl Streep, Stanley Tucci and Anne Hathaway), and I've heard it's a lot different from the book it's based on, so only time will tell. It'll be a bit of book-becomes-movie in reverse.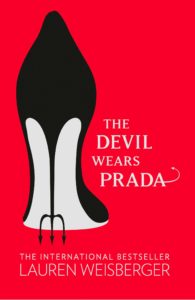 Reading Challenge Update
For those of you keeping track, I have just one book left to complete for the Book Challenge by Erin 8.0. I'm still 2 for 2 in The Literary Feast Reading Challenge - though I'm sure to be done with my March pick soon! I'll do a longer wrap-up post at the end of April when Erin's challenge ends.
What did you read last month?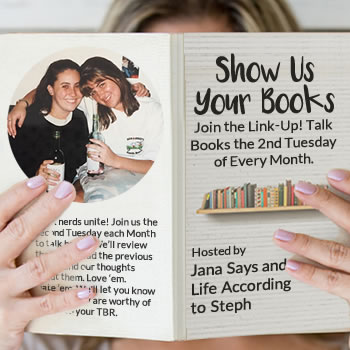 _________________________
*I received a free digital copy of this book through NetGalley in exchange for an honest review.
This post contains affiliate links. Full disclosure here.