I finally got around to reading my July Book of the Month selection, a debut novel by Rachel Khong titled Goodbye, Vitamin, and it was such a quick read that it felt like I barely had it open before I was finished. It is both funny and touching, following a year in the life of 30-year-old Ruth as she quits her job and moves back home to spend time with her father who was recently diagnosed with Alzheimer's.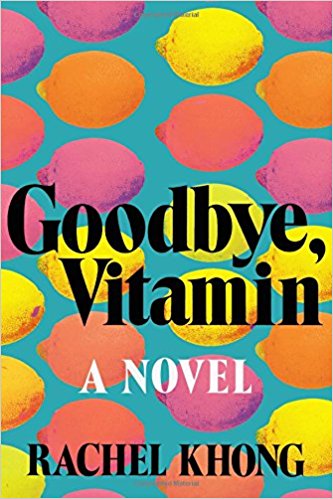 Khong's writing style is unassuming, and the results are comical and endearing. Ruth's struggle isn't one that I personally relate to, but it felt truthful and hopeful at the same time. When she arrives home just after Christmas, Ruth unhappily discovers that her mom has become afraid of cooking at home, convinced that her husband's memory loss was caused by not only the packaged ingredients but the pots and pans themselves. After taking some time to get her bearings (and get over the heartbreak of her recently called-off engagement), Ruth throws herself into caretaking and doing whatever she can to help improve her father's memory.
At one point, Ruth attempts to make a jellyfish-centric meal to help stave off further dementia, and while it's not a success, it doesn't stop her culinary adventures. In an email forward, she stumbles across THE MOST DANGEROUS CHOCOLATE CAKE IN THE WORLD, so-named because "from the moment you decide to make it until you sit down to eat is above 5 minutes!" Armed with a mug and a microwave, she makes it one day and sends a picture of the results to her forward-happy friend. I knew I wanted to make it too.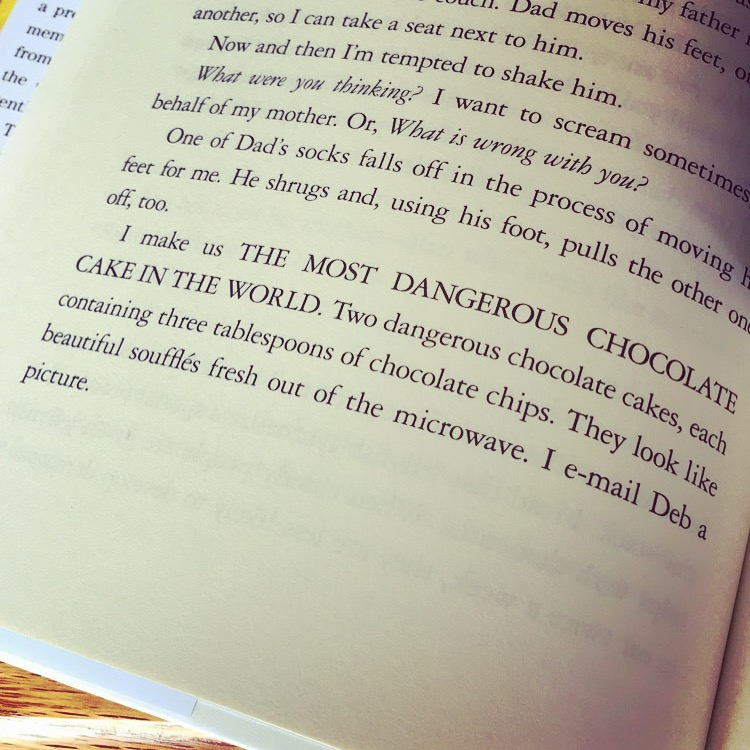 I can't be sure, but I may have found the exact recipe Khong references in the novel. Both the one in Goodbye, Vitamin and the one I found online from the lovely Ree Drummond require 3 Tablespoons of chocolate chips, and I knew I was on the right track. Though I suppose it's entirely possible all mug cakes have the same requirement, I was still pretty excited about it.
I actually brought all of the ingredients (and mugs) over to my sister's house last weekend to try it out. We were belatedly celebrating her birthday together, and I thought chocolate cake was the perfect addition to our already fun-filled Sister Day.
I used a separate bowl to combine all the ingredients before scraping them into each mug, but the recipe calls for them to go straight into the mug, so do whatever you think works best. I wanted to make sure everything was well-combined (no lumps), but on the other hand, I had slightly more cleanup.
First, I mixed my dry ingredients - 3 Tablespoons each of all-purpose flour and sugar, 2 Tablespoons of cocoa powder, ¼ teaspoon of baking powder and a pinch of salt - using a mini whisk. Then, I added the wet ingredients - 3 Tablespoons each of milk and vegetable oil followed by a splash of vanilla. I made sure those were well-combined before adding 3 Tablespoons of chocolate chips.
I poured the mixture into one of the waiting mugs and put it in the microwave for 90 seconds. As Ruth remarked in the novel, "they look[ed] like beautiful souffles fresh out of the microwave." I made 3 all together, one for each of us (my brother-in-law included), and after snapping some pictures while they cooled for a few minutes, we dug in.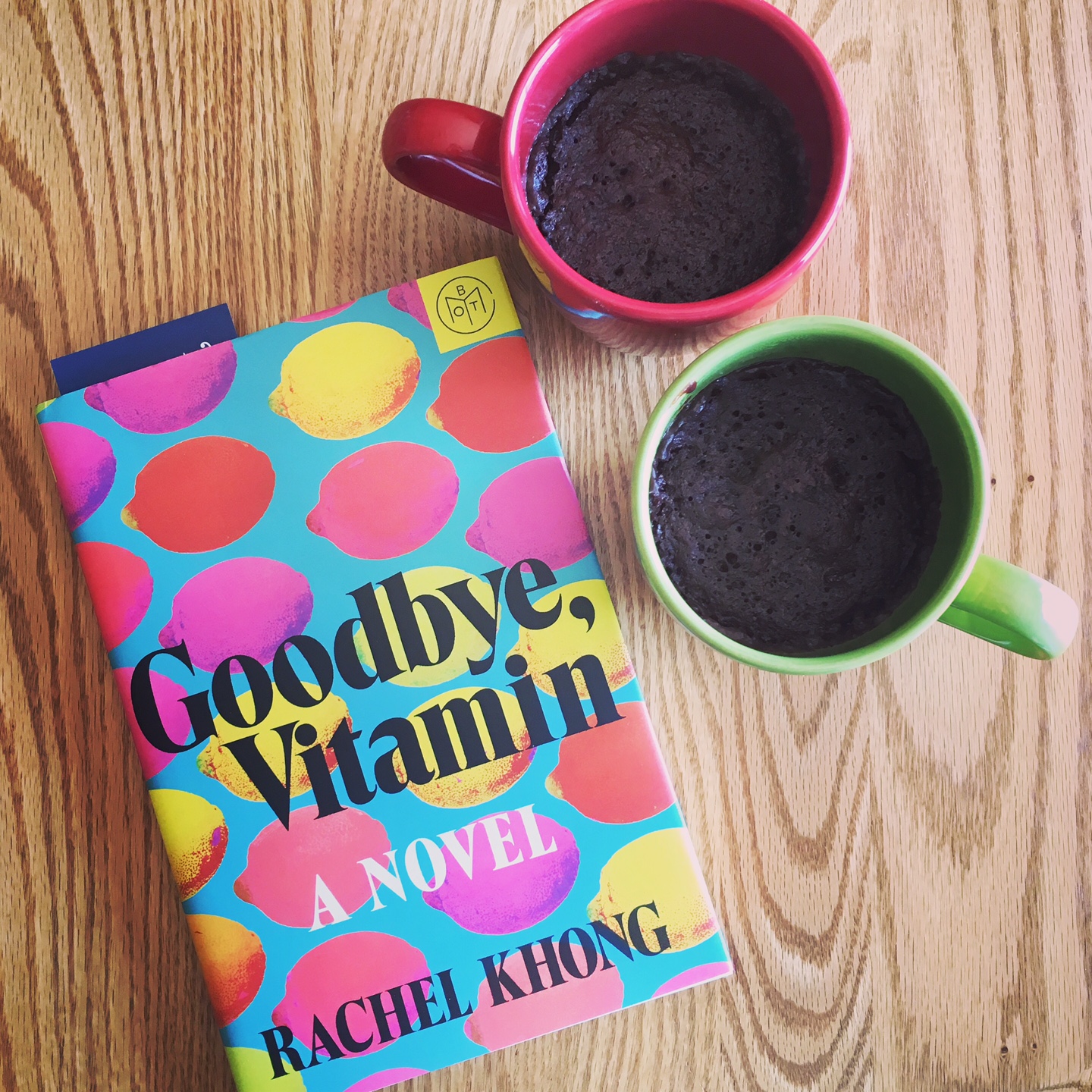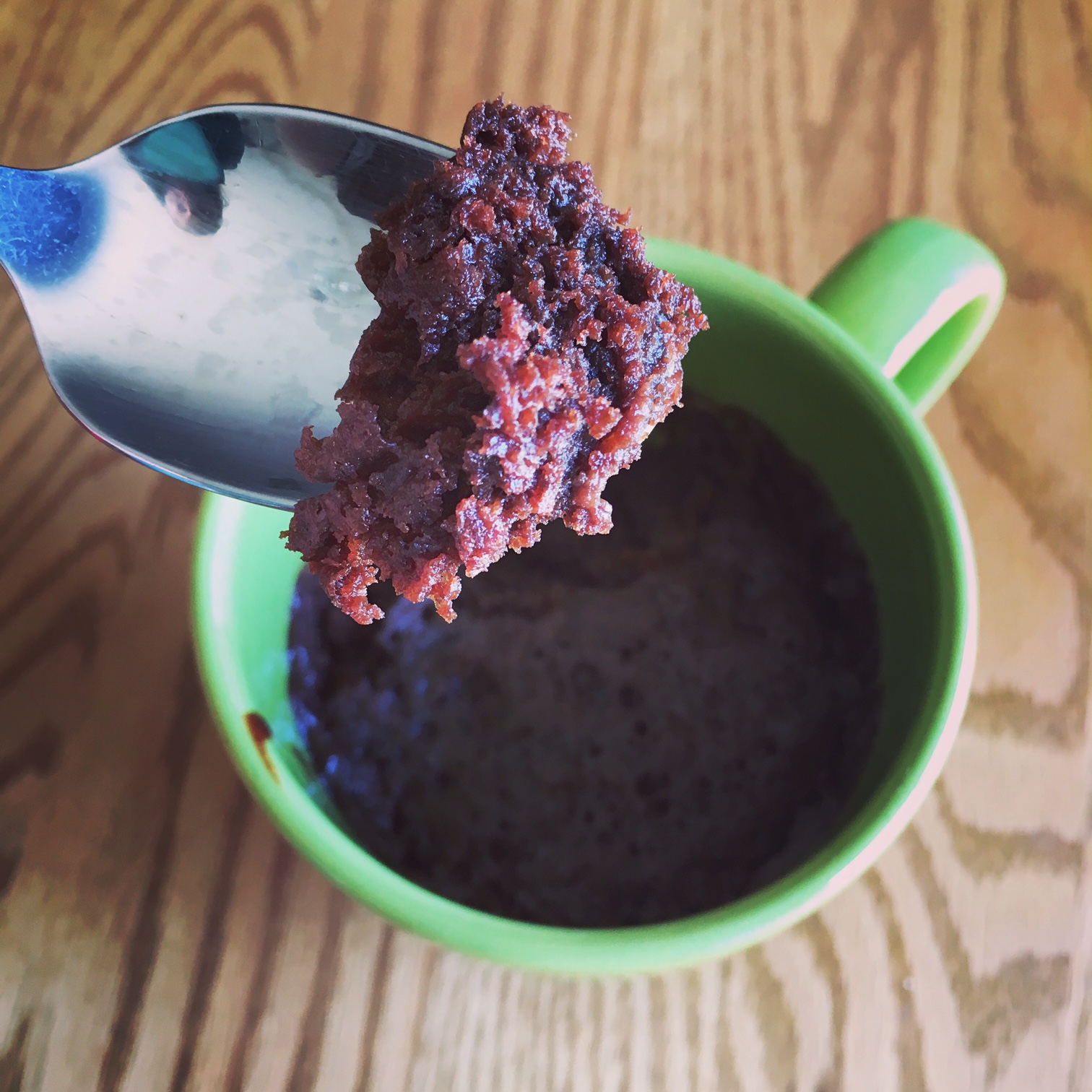 They were delicious, and yes, absolutely dangerous. We finished them in a hurry!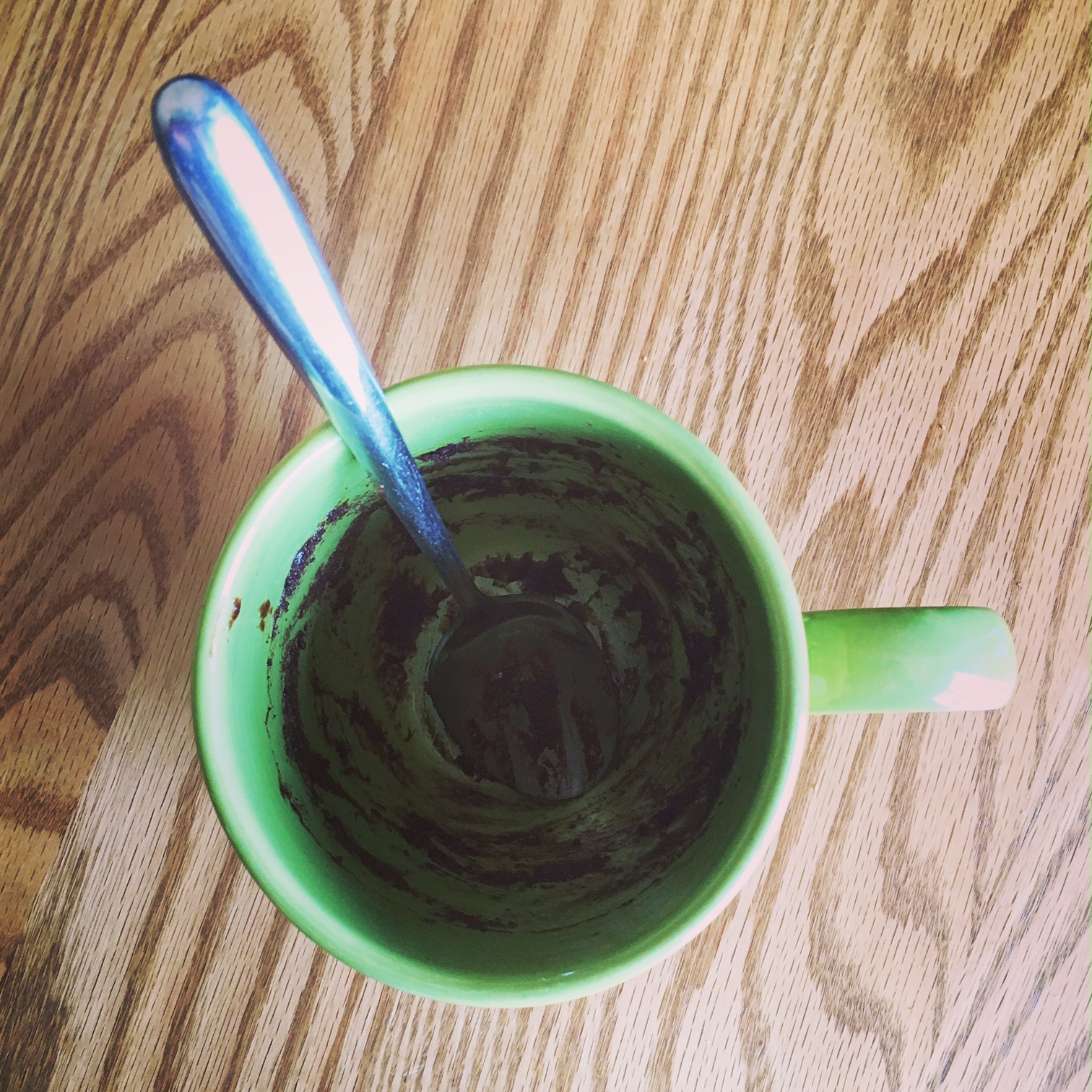 I'm not normally a huge chocolate cake fan, but this wasn't too decadent nor too much. It would go great with a scoop of ice cream, and it's super easy to make for just the 2 of us - no tempting leftovers! Also, if you're craving some chocolate in the summer, there's no need to heat up the whole house with the oven.
The Most Dangerous Chocolate Cake in the World
Ingredients
3 Tablespoons all-purpose flour
3 Tablespoons sugar
2 Tablespoons cocoa powder
¼ teaspoon baking powder
Pinch of salt
3 Tablespoons milk
3 Tablespoons vegetable oil
Splash of vanilla extract
3 Tablespoons chocolate chips
Directions
Put the flour, sugar, cocoa powder, baking powder and salt in a 12-ounce microwave-safe ceramic mug. Blend thoroughly with a fork or small whisk. Add the milk, vegetable oil and vanilla and blend until smooth. Stir in the chocolate chips.
Microwave on high for 90 seconds. Do not overcook or the cake will be dry. Let cool for 2 to 3 minutes before eating.
From:
Ree Drummond
, The Pioneer Woman
If you like your cake a little less rich, feel free to reduce the chocolate chips to 2 Tablespoons instead.
This post contains affiliate links. Full disclosure here.