The title of All the Ugly and Wonderful Things really got it right. Bryn Greenwood's novel is about a little girl, Wavy, whose father is a meth dealer. While the subject matter was ugly, I thought the writing in this novel was beautiful. I was captivated even though I often wanted to put it down for a bit of a mental break.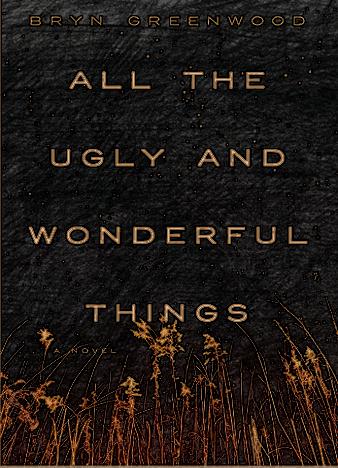 Wavy's life is hard for many reasons, not the least of which is that, at eight years old, she is essentially the caregiver for her little brother. And, because of the life she was born into, she spends most of the novel seeking out the love and safety most children take for granted. The central bright spot in the novel is Wavy's relationship with one of her father's gentle but tattooed employees, Kellen. Not without its own problems, it still gives her the protection she craves.
Wavy struggles to eat in front of people, and while she might not partake, she takes it upon herself to ensure there is good food on the table at home. Kellen brings her the ingredients she requests. One of her favorite things about his grocery shopping is that he doesn't forget any items and he always brings real butter for the mashed potatoes.
In one of her letters to Kellen, Wavy devotes an entire paragraph to mashed potatoes, and so that's what decided to make to complement her story. I found a recipe online for Creamy Mashed Potatoes, with lots of real butter, of course.
Since it was just the two of us, I cut the recipe in half. I peeled half of the potatoes in a 5-lb bag (about 6) and added them to a large pot of water. Once it came to a boil, I partially covered the pot with a lid and let it continue to boil for about 20 minutes. (Timing will vary.)
I drained the potatoes and put them into my stand mixer bowl, using the whisk attachment to break them up by hand.
Then, I put the bowl in place and attached the whisk, setting it on low speed. After 30 seconds, I switched it up to medium speed and began to add the hot milk. Next, I added the butter, 1 tablespoon at a time, until the potatoes were smooth and fluffy.  Finally, I poured in the salt, plus a little black pepper to taste.
Creamy Mashed Potatoes
Ingredients
4 lbs (12 medium) russet potatoes, peeled
1 ¼ cups hot milk
2 sticks unsalted butter at room temperature (not melted)
1 ½ tsp salt, or to taste
1 TBS fresh parsley or chives, finely chopped for garnish (optional)
Directions
Peel potatoes (cut potatoes in half if very large). If you want the potatoes to be the smoothest possible, you can take the time to remove the little knots from the potatoes with a small spoon or the tip of a potatoes peeler. Place potatoes in a large pot (5 Qt+) and add enough cold water to cover potatoes. Bring to a boil and cook partially covered until easily pierced with a knife (boil 20-25 minutes depending on the size of your potatoes; mine took 22 min).
Drain well and transfer to the bowl of your stand mixer. Grab the whisk attachment and mash potatoes lightly by hand to break them up. Fit mixer with whisk attachment and start mixer on low speed 30 seconds then increase to medium and slowly drizzle in HOT milk.
With mixer on, add softened butter 1 Tbsp at a time, waiting a few seconds between each addition. Potatoes should be whipped and fluffy. Finally add 1 1/2 tsp salt, or to taste.

To keep mashed potatoes warm until serving: cover potatoes and place into a warm oven or transfer to a slow cooker on the low setting to keep potatoes warm until ready to serve.

This post contains affiliate links. Full disclosure here.