Wow! Has it been a while since I've sat down to write a book review (and recipe!), but here I am, and I'm excited. I hope you are too 🙂
I actually read Kevin Wilson's Nothing to See Here last year. It was the first book I read after Henry was born, when I was transitioning into all e-books all the time (much easier one-handed and in the dark, with a sleeping baby), and the last book I read before 2020 showed up. I've apparently been a low-key Kevin Wilson fan for a while now — check out my review of Perfect Little World — and though I've enjoyed them all, this was by far my favorite.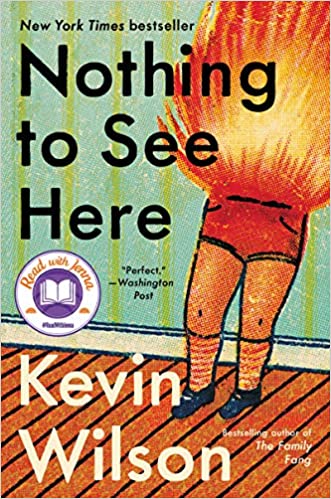 His style is typically quirky, and this novel was no exception. It follows twenty-something Lillian, who feels like her life is going nowhere until her boarding school roommate Madison reaches out and asks her to move in and be a caretaker for her stepchildren. Knowing nothing about children, she agrees.
[Read more...]

about Nothing to See Here + Red Hot Ice Cream