Based on the title alone, Maria Semple's Today Will Be Different seemed like a novel with an uplifting outlook. At the same time, I was also reading The Happiness Project, a nonfiction book with a similar self-improvement theme that one of my book clubs had chosen for January to kick off the New Year. Goodbye, 2016! Hello, 2017! Let's start fresh.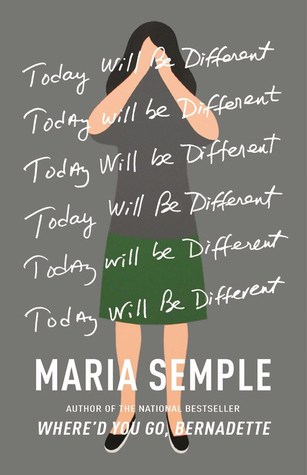 I had loved Maria Semple's last novel Where'd You Go Bernadette? It was laugh-out-loud funny with a surprising format, and I still recommend it to people constantly. Naturally, I was looking forward to her follow-up. As the title suggests, Today Will Be Different takes a peek at a day in the life of our main character Eleanor. She wakes up with the intention to be a better person than yesterday.
On a day that's anything but ordinary, Eleanor certainly does her best to follow through with her resolutions. As the day unfolds, she is greeted with several surprises, including an adventure down memory lane. It definitely had some chuckle-worthy moments and relatable insights, but even for a novel about just one day, it felt rushed, incomplete, and in the end, a bit too contrived.
Still, it wasn't a bad read - certainly enjoyable, and I took it as a bit of an inspiration to do a little better every day than the day before.
Best to start with breakfast, I think. I found an easy recipe for a breakfast casserole that's greatest appeal was that most of the work could be done the night before. It ended up being a perfect dish to make between Christmas and New Year's, when everything feels a little lazier and there are heaps of leftovers - especially, in our case, of spiral sliced ham. All I really had to buy was the frozen hash browns.
My parents came over for brunch late one morning, so the night before I did all of the prep, knowing tomorrow would be better. Easy satisfying breakfast is always a great way to start the day!
I chopped up what we had left of the Christmas ham, which ended up being just shy of 2 cups, but was still plenty for the recipe.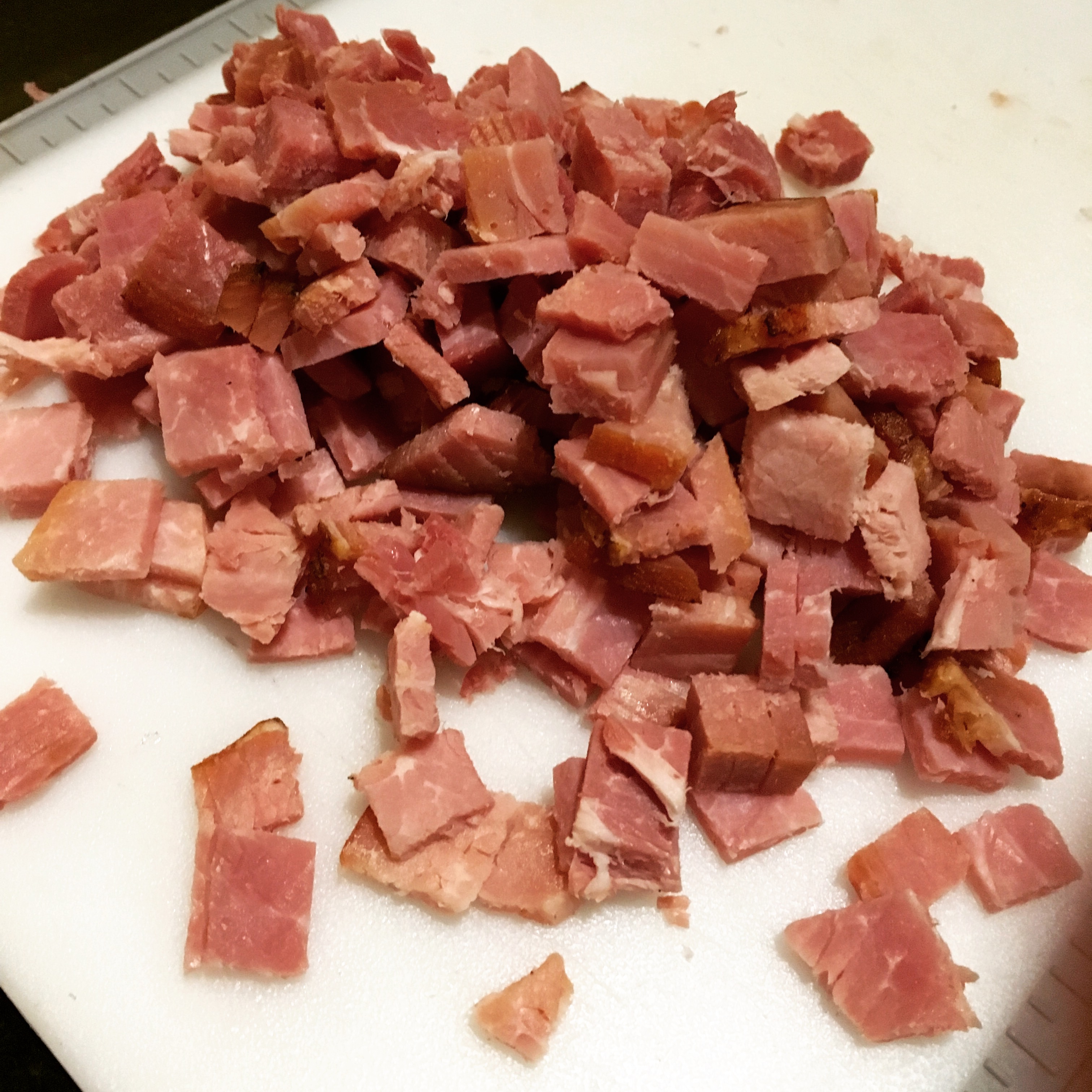 I poured the shredded frozen hash browns into the bottom of a greased 9x13 casserole dish and whipped up a dozen eggs.
Next, I added the cheese (a little more cheddar and a little less pepper jack, since my mom isn't a huge fan of spiciness), the chopped ham, seasoning salt and whole milk (which I used instead of half-and-half because we had it on hand). I stirred it all together and then poured it on top of the potatoes. My prep was complete, so I covered the dish in foil and set it in the fridge, ready to relax for the rest of the night.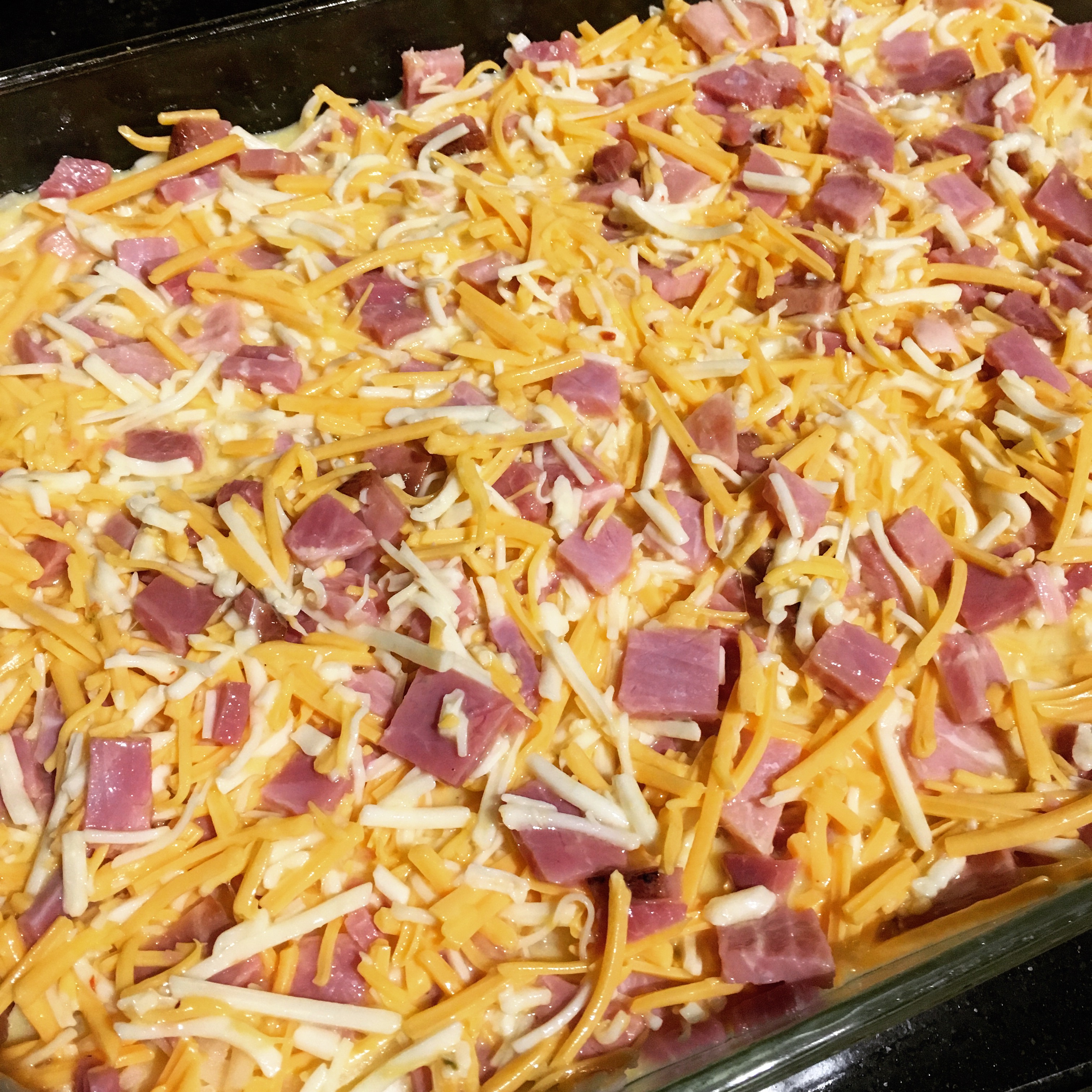 The next morning, about an hour and half before my parents arrived, I preheated the oven to 350 degrees and then placed the foil-covered casserole into the hot oven. Towards the last 20 minutes, it started bubbling over, so I placed a cookie sheet underneath the dish - I suggest doing this as a precaution when you first put it in the oven.
After the first 90 minutes, I removed the foil and baked it for an additional 5 minutes uncovered. The casserole looked finished, but the top was a little wet because the moisture had nowhere to go underneath the foil. This last 5 minutes helped the cheese become a little more golden and got rid of all the excess moisture, without overcooking the casserole. It was still fluffy and delightful for brunch.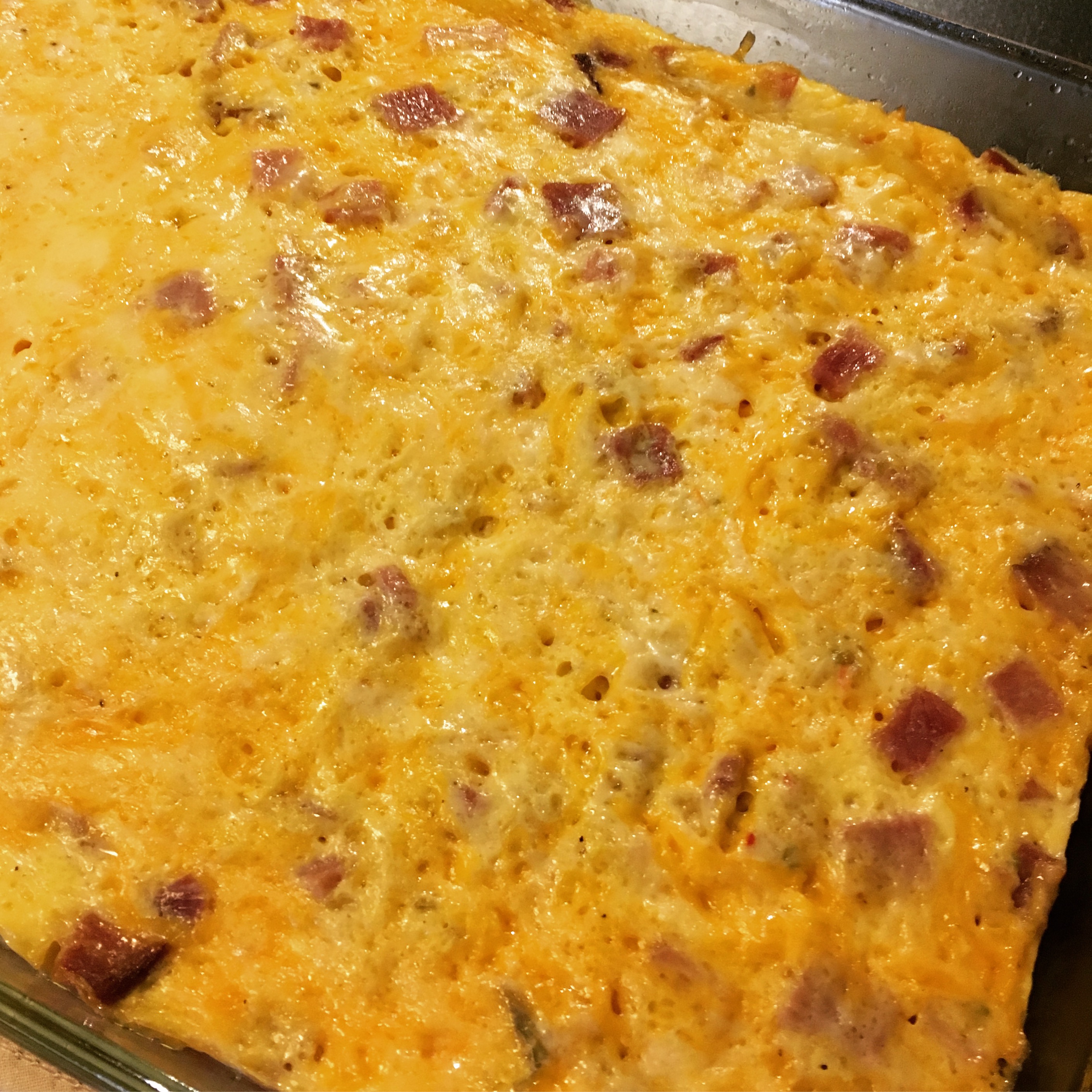 I made my parents and Scott wait while I took some photographs (sorry, guys!), but luckily this recipe had a 10-minute anticipation time built right in.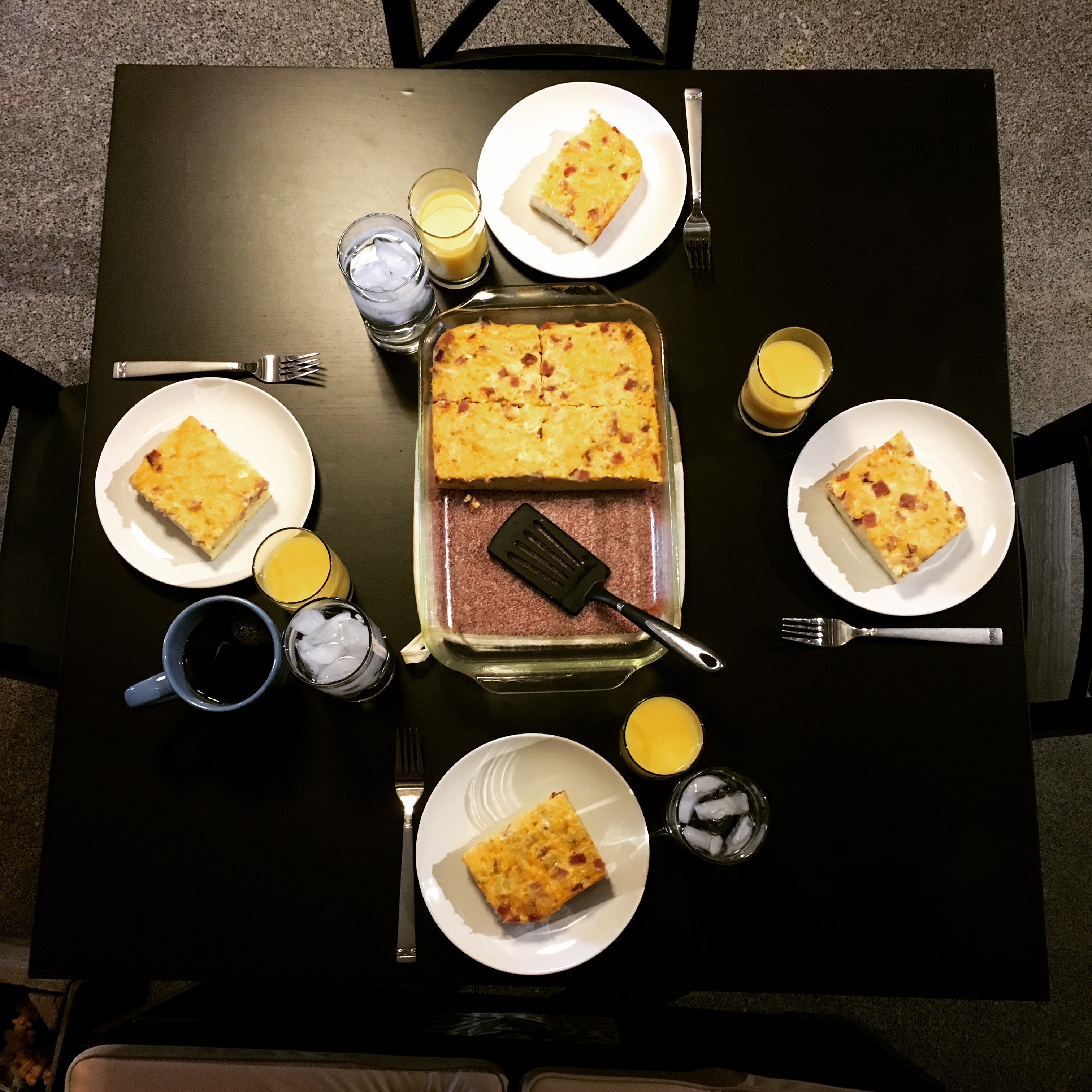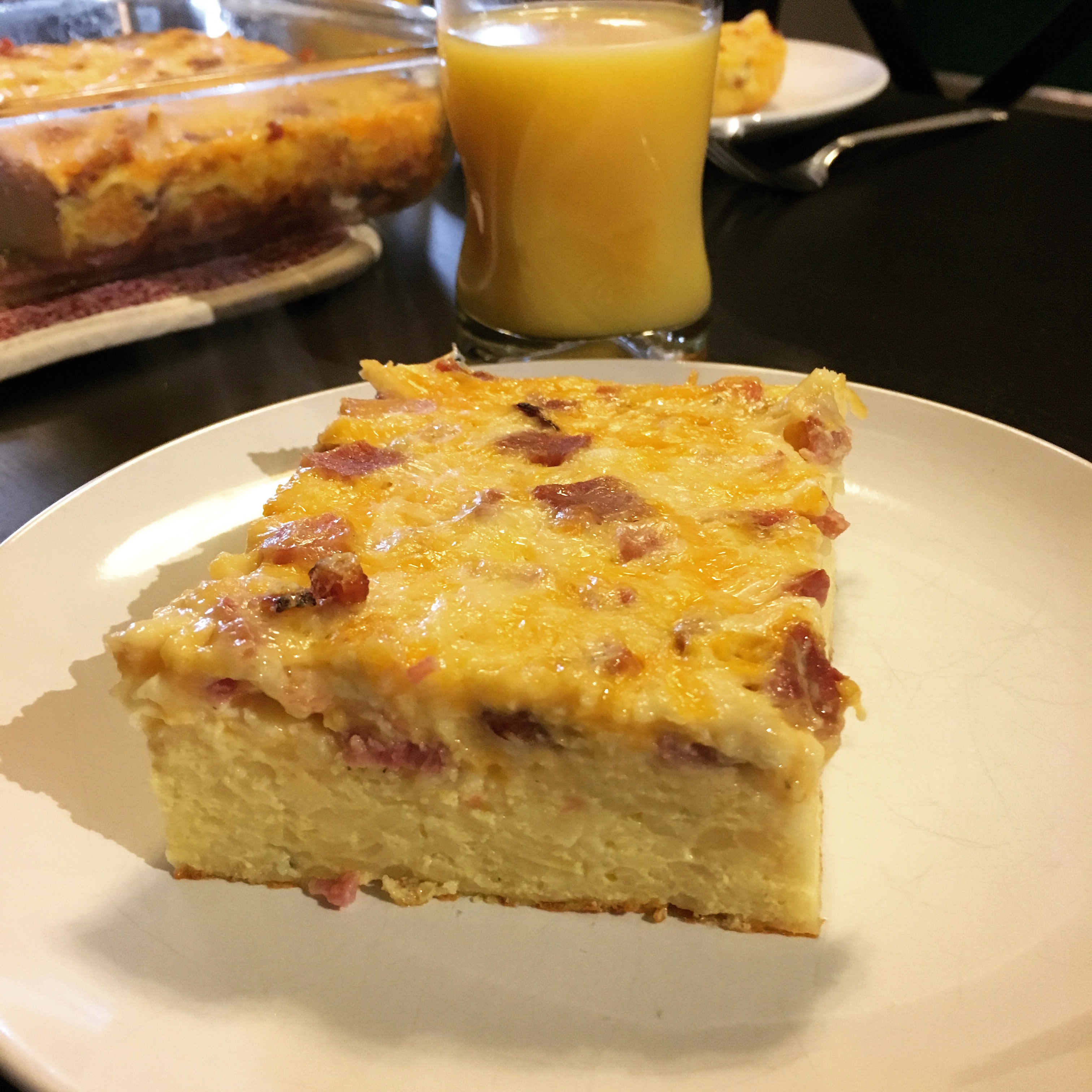 Everyone loved it, and I look forward to making this for special occasions and everyday weekends alike in the coming year.
The Best Breakfast Casserole
Ingredients
24 oz frozen shredded potatoes
12 eggs
2 cup half and half [or whole milk]
1 tsp seasoning salt
1½ cups cheddar cheese, grated
1½ cups pepper jack cheese, grated
2 cups chopped ham (or your preferred meat, sausage would also be great)
Directions
Grease a 9x13 inch pan. Add the frozen and shredded potatoes to the bottom of the pan. Sprinkle with salt and pepper.
In a large bowl, whisk the eggs together. Then add half and half, seasoning salt, cheeses and chopped ham or meat.
Pour over the top of the frozen potatoes. Cover with foil and refrigerate for 2 hours or overnight.
Bake covered in foil at 350 degrees for 90 minutes. Let rest for 10 minutes before serving.
This post contains affiliate links. Full disclosure here.