Two months ago, I pre-ordered Lauren Graham's collection of personal essays. Last week, it arrived! I couldn't wait to dive in and, once I started reading, I tackled it within a few hours. She covered everything from her time on Parenthood (another enjoyable TV favorite) to her experience writing her novel Someday, Someday, Maybe and, of course, what it was like to be a part of Gilmore Girls the first time around and how lucky she felt to get to do it all again in the recent revival.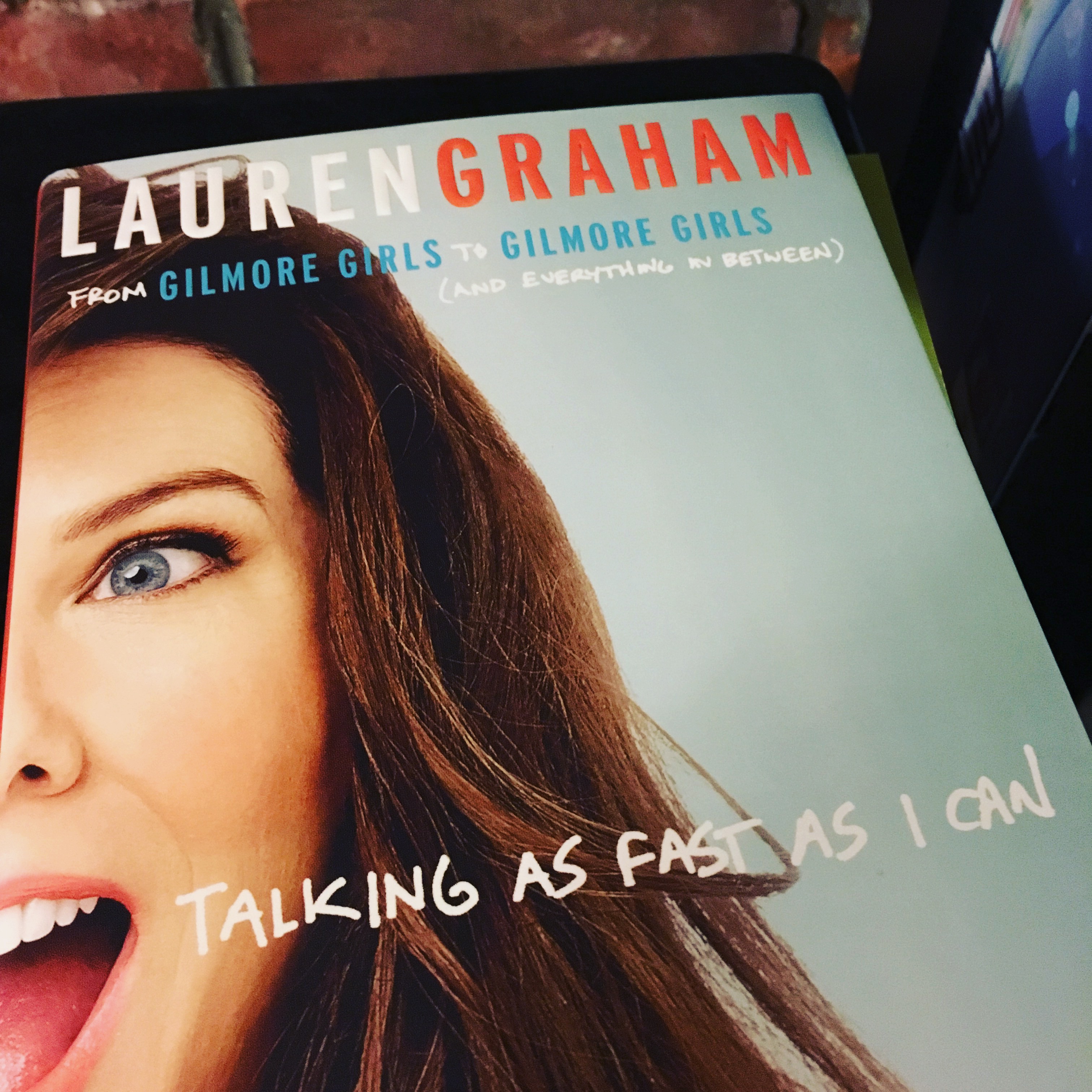 Reading Talking As Fast As I Can: From Gilmore Girls to Gilmore Girls and Everything in Between is what I imagine talking with Lauren Graham to be like - funny, genuine and a little all over the place. As such, she didn't spend too much time on any one thing and, in a few cases, I was left wanting more.
I thought it was interesting to learn that, as an actor who doesn't particularly like watching her work, she hadn't actually seen much of the original Gilmore Girls series. One of my favorite parts of the book was her chapter on the show as she watched it on Netflix. Another natural favorite was her chapter on the revival - don't worry, she gives fair warning about the spoilers. After devouring the new episodes and being left with mixed feelings about it (more on that in my next post), it was above all nice to see the heart that went into making it, on Lauren's part as well as everyone else involved.
Deanna and I chose to pair Lauren's book with a Gilmore Girls classic, a dish that Lorelai herself ate many many times on the show - the Luke's Cheeseburger. If you're visiting Stars Hollow (I wish!), a stop at Luke's for breakfast or lunch is an absolute must and, based on the quantity these ladies ate, I'd say they're highly recommended.
If you have a man friend who can help you out by throwing on a flannel shirt, a backwards hat, and a bit of a sarcastic no-nonsense attitude, you can try to get there. Even without the Luke imitation, these burgers were quite delicious.
To start, Deanna seasoned the beef and formed the patties, while I prepped our chosen toppings of lettuce, tomato and red onion.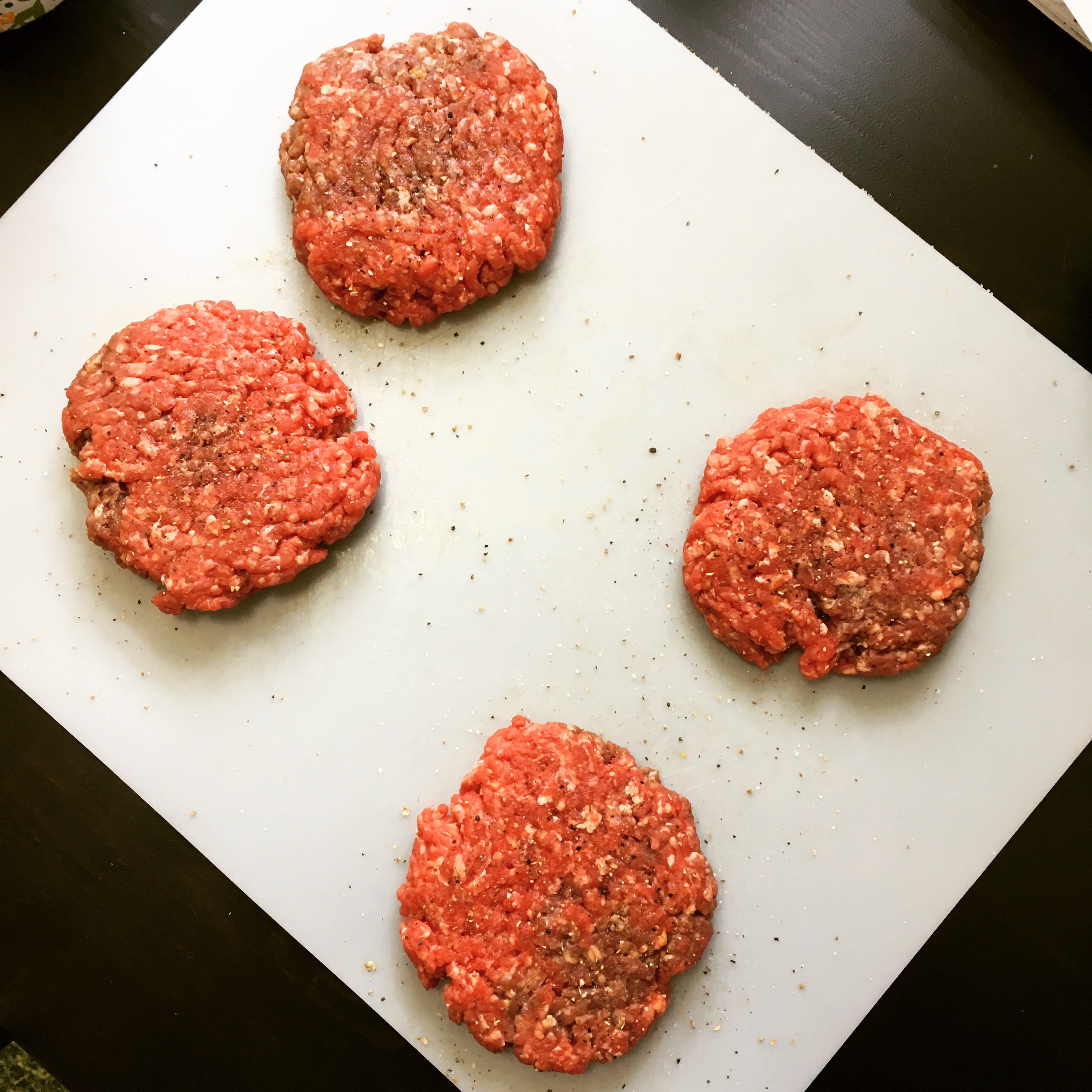 If you like your buns toasty, as I do, start by heating a griddle or large skillet and lightly buttering both sides of the sesame buns. Once the griddle is hot, place them butter side down and rotate them as needed to get a nice even golden brown on them.
While the buns are toasting (they can sometimes take longer than the burgers), get another skillet going over medium-high heat. Place the burgers in the preheated pan and, making sure to leave space between them, let cook through for about 3 minutes. Flip the burgers and cook for an additional 2-4 minutes. (Be sure to cook it to your desired doneness, which can be done with a meat thermometer.) If you're adding cheese, do so now and cover loosely to help it melt.
Place the sesame buns on the plate and arrange the garnish as desired, before adding the burger to the bottom of the bun. Top with condiments if you like. Lorelai would request that you serve with french fries.
If you're feeling fancy, you can eat them with pinkies up, like I made Deanna do.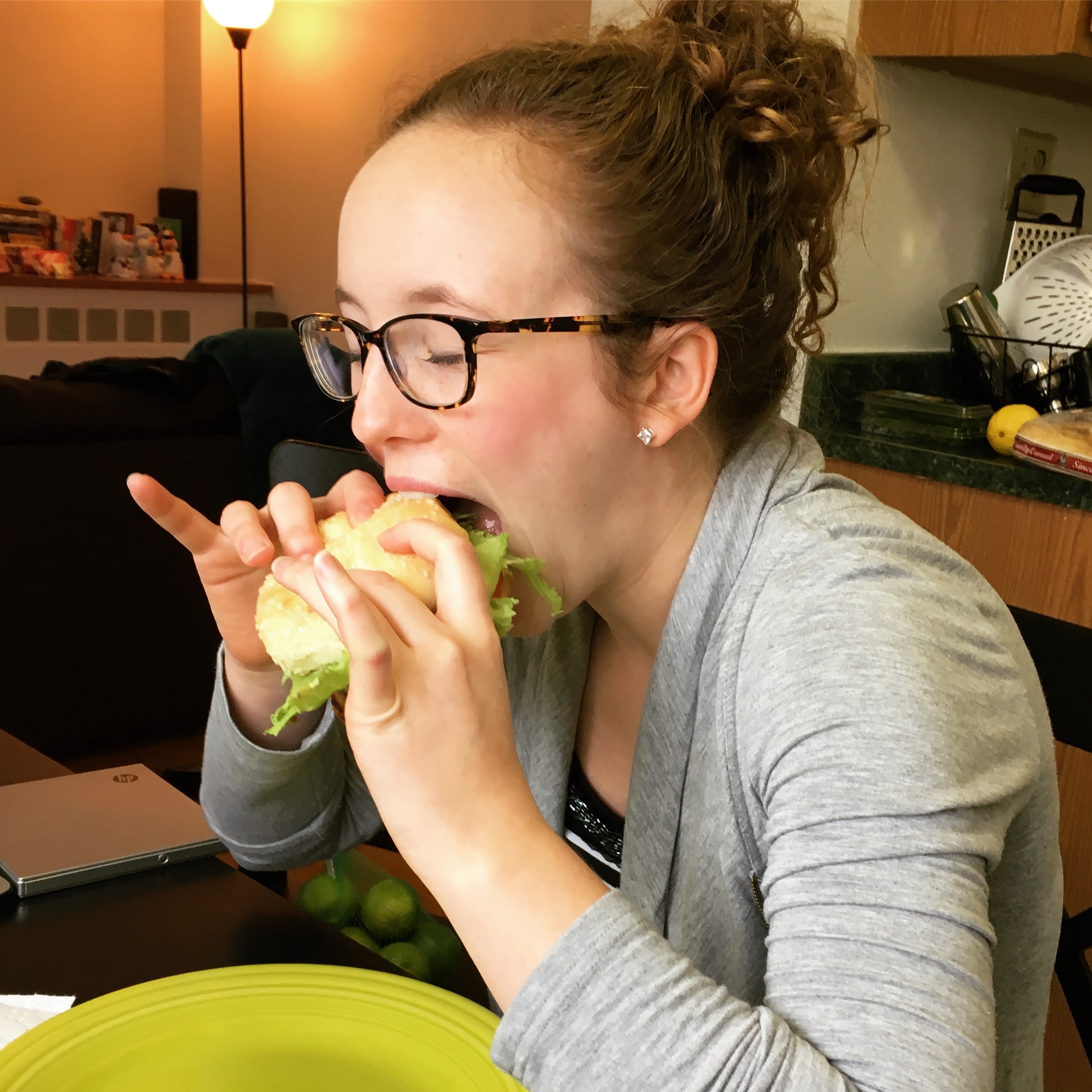 We hope you enjoy! And, remember, no cell phones.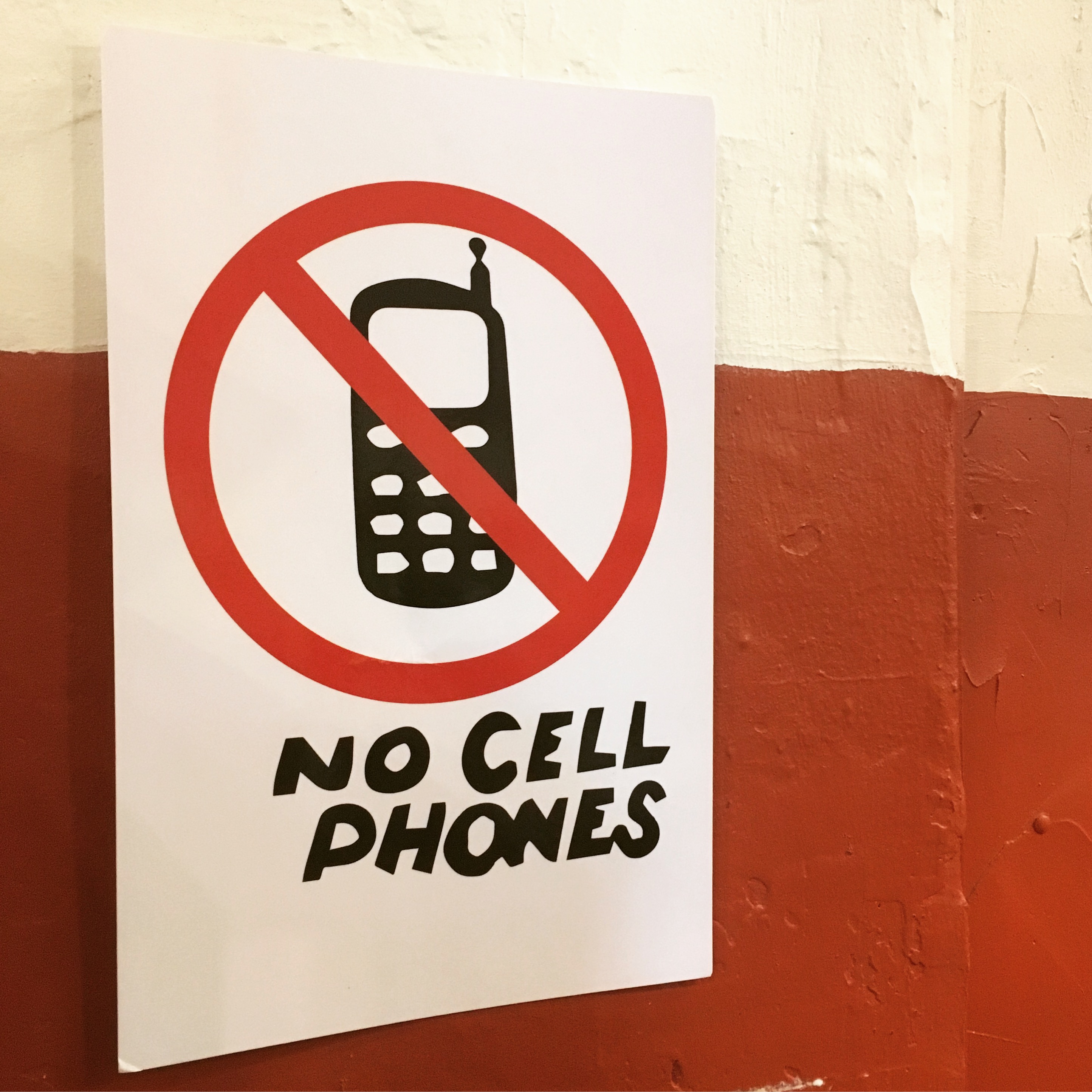 Luke's Cheeseburgers
Servings
4
1/2 pound burgers
Ingredients
Sesame seed buns

Butter

1

lb

lean beef

ground

1

tsp

kosher salt

1

tsp

black pepper

Cheddar cheese slices

Red onion

sliced thinly

Tomato

sliced

Lettuce leaves

Pickle chips
Instructions
Prepare garnishes as desired. Recommend 1 lettuce leaf in halves, 2 thin tomato slices, 3-4 rings of red onion, and 3 pickle chips per burger.

To make the hamburger patties, divide the ground beef as desired into 2 or 4 portions. Roll each into a ball then flatten between palms. Season each flattened patty with salt and pepper.

Heat a large griddle or skillet over medium heat. Lightly butter each half of each bun and place butter-side down on the griddle. Cook until each bun is lightly browned. Place on plates and arrange with garnish.

Heat a large skillet over medium-high heat for 1 minute. Place the hamburger patties onto the skillet, leaving space between them. After 3 minutes, flip the patties. Cook for an additional 2 minutes (or longer, depending on your desired doneness.) If desired, add cheese to each patty. Cover if able to help the cheese melt for approximately 2 minutes. Remove from heat.

Place each patty on a bun and serve.
_______________
This post contains affiliate links. This does not increase the price you pay, but I may receive a small commission for any products you choose to buy. Purchases made through affiliate links help to cover my blogging costs. Thank you for helping to support The Hungry Bookworm! Full disclosure here.