I have been eying the Literati Book Club for a while, and when I was offered the opportunity to try it out, I jumped at the chance. I didn't know much about it before I joined, but it's really cool. Let me tell you about it:
There are a ton of book clubs to pick from — 13 in fact. And they're all curated by people with unique perspectives, called Luminaries. You can chose your favorite (maybe an author you love or an activist you respect) and you're in! If you'd like to try another book club next month, you're welcome to switch it up. They even give you a preview of the upcoming books to help you choose.
Once you pick a book club, they mail you that month's book.
Then, you can join the conversation on their app. The luminary of your chosen book club will post thoughts and other readers will share theirs.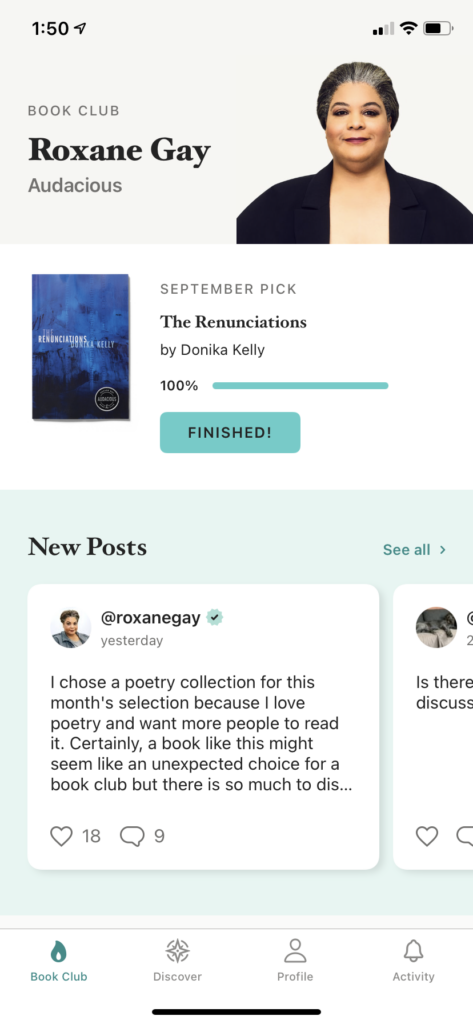 The app is really easy to use. You can pick your book club there, track your reading, and filter the conversation to be "spoiler free" if you haven't finished the book yet.
Your box each month will include not only that month's book from your chosen Luminary's club, but also a peek at what all the different book clubs are reading, a note from your Luminary and a bookmark. My first box was the Audacious Book Club, curated by Roxane Gay.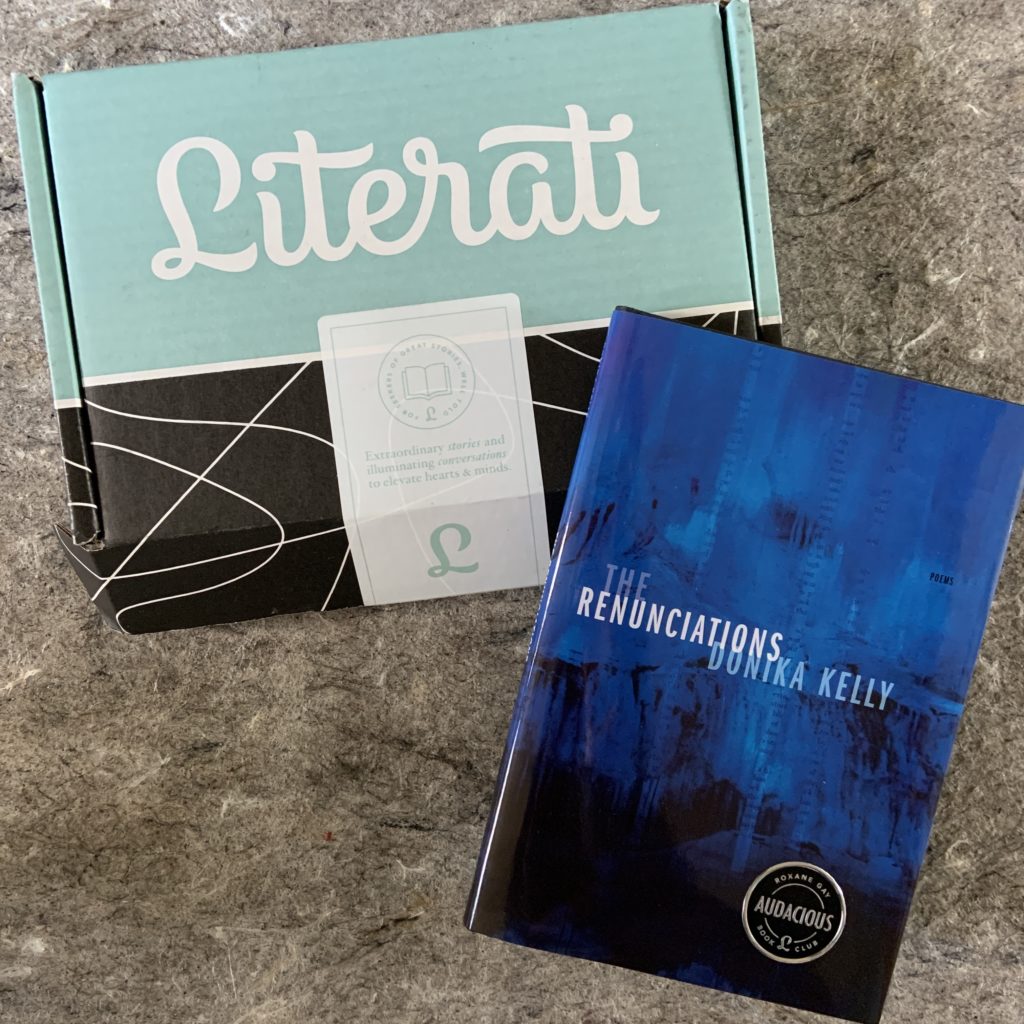 Some of the other Luminaries I considered were Megan Rapinoe, Jesmyn Ward, Malala, Cheryl Strayed and Elin Hilderbrand. It was honestly hard to choose, but I chose the Audacious Book Club because I really love Roxane Gay's writing - I've read almost all of her memoir/essay books and her fiction An Untamed State has stuck with me years after putting it down.
In September, Roxane picked The Renunciations, which is a collection of poetry. I'm not typically one for poetry so this definitely wouldn't have been on my radar if it wasn't for her. I'm glad I had the opportunity to visit something so different from what I normally read.
---
This post contains affiliate links. This does not increase the price you pay, but I may receive a small commission for any products you choose to buy. Purchases made through affiliate links help to cover my blogging costs. Thank you for helping to support The Hungry Bookworm! Full disclosure here.
I received this Literati Book Club box for free in exchange for my honest review. Thank you to LBC for the opportunity.