With a third of 2018 already behind us - how did that happen so fast, by the way?! - I wanted to do a quick wrap-up of my first reading challenge of the year, the Book Challenge by Erin 8.0. For those of you who aren't familiar with it, you can read more about it in my announcement post from January.
I'm excited that I was able to finish reading all of my selected books by the end of March, leaving my April pretty commitment-free (as far as books go). Below, I've included short overviews of each, with a link to my posts with full-length reviews and recipes.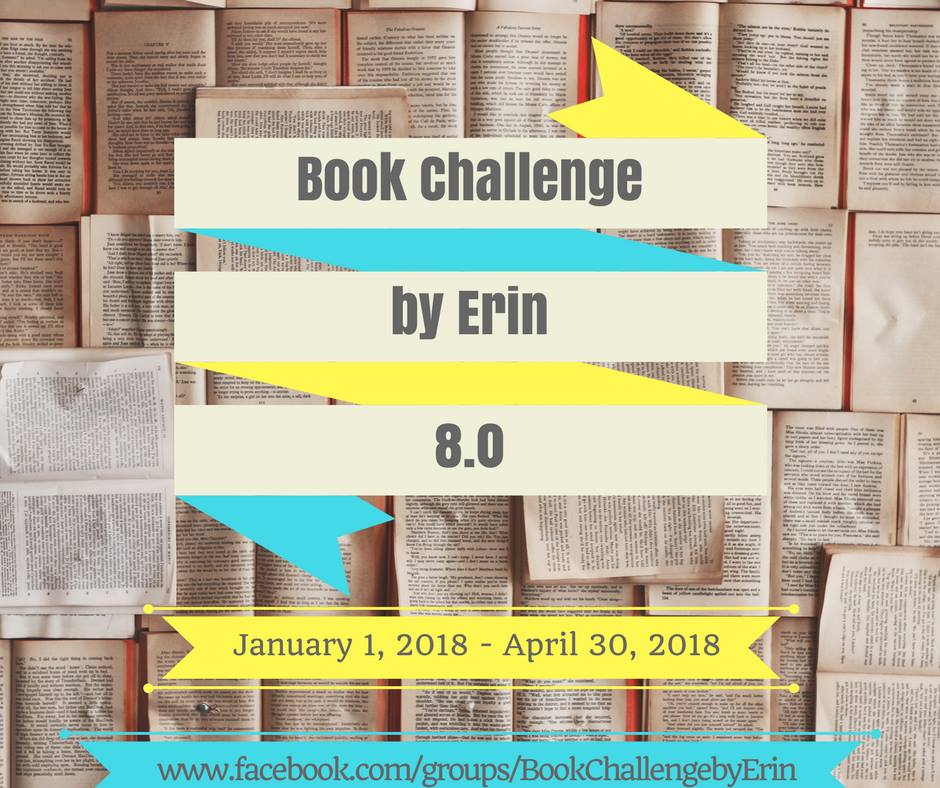 5 points (Freebie): Read a book that is at least 200 pages - The Secret Life of Bees
I plucked this one of my shelf early-on this year and loved it! Sue Monk Kidd is a wonderful storyteller. I was completely immersed from the start, and the characters were absolutely my favorite part of the book.
Recipe feature: Banana Cream Pie
10 points: Read a book that starts with the letter "L" - Love & Gelato
I didn't expect much more from this novel than a fun, quick read, which is exactly what it was. I sped through it, my mouth watering for all of the Italian food the characters got to enjoy.
Recipe feature: Stracciatella Gelato
10 points: Read a book that has a (mostly) red cover - Red Clocks
As a fan of feminist dystopias, I was really looking forward to read this, and I was excited when it was a January BOTM selection. I didn't love it, but I liked it for sure, and like all dystopias, it made me think. I was invested in the characters lives throughout.
Recipe feature: Green-Chile Scrambled Eggs
15 points: Read a book with a character's name in the title - The Seven Husbands of Evelyn Hugo
This novel has been my favorite novel so far this year. I went in with low expectations (based almost entirely on the cover and title), and boy, was I wrong. The character-building was impeccable, the storytelling immersive and the plot unexpected. Everyone who chose this one for the challenge loved it too, so if you haven't read it yet, you absolutely should!
Recipe feature: Dirty Martinis and Strawberry Milkshakes
20 points: Read a book from Book Riot's list of 100 Must-Read Books with Plot Twists - The Book of Unknown Americans
I'm not really sure this qualified as a book with a "plot twist" but it was on the list! I liked it quite a bit - it seemed to be a realistic, truthful portrayal of everyday immigrants in America. The writing style made it easy to get into, even when it kept switching perspectives.
Recipe feature: Mexican Bunuelos
20 points: Read a book with the words "house" or "home" in the title - The Two-Family House
I was underwhelmed by this novel. I found the characters to be a little one-dimensional or poorly developed. With some more nuance, it could've been a much stronger story. I suspected the secret (or whatever) pretty early on and the handling of it all at the end just seemed too neat and slightly unrealistic.
I didn't do a full post or recipe for this one.
25 points: Read a book by an author whose first and last name begins with the same letter - The Mothers by Brit Bennett
This is another one that I liked but didn't love. The characters weren't terribly likable, but the story was interesting enough and it had a realness to it. What stood out to me most was the writing - I thought Brit Bennett had a wonderful way with words.
Recipe feature: Blackened Fish Taco Bowls
30 points: Read a book that was originally published in a different language than your own - Britt-Marie Was Here
As a huge Fredrik Backman fan, I expected to love this one; I didn't. It was a lovely story, just not my favorite from him.
Recipe feature: Swedish Tacos
30 points: Read a book where most of the action takes place on a form of transportation (i.e. bus, boat, car, plane) - Life of Pi
This was a re-read for me (you're only allowed one per challenge), and though I remembered liking it, I didn't remember much aside from the high-level overview: boy on a raft with a tiger. I struggled a bit getting into it, but I was thoroughly absorbed by the part on the raft/lifeboat, and I thought the ending was very well-done.
Recipe: Dhal Soup
35 points: Read a book with a character that suffers from a debilitating physical illness - Tell the Wolves I'm Home
We also read this book for one of my book clubs, and it was universally liked. I enjoyed the writing style - some of the phrases were so original and so perfectly descriptive. It was a touching story.
Recipe: Tuscan Bean and Prosciutto Stew
While it was nice to have a little relief from my self-prescribed reading, it can be nice to not have to think about what to read next. I'm excited for the next challenge! If you'd like to join the next one, check out her Facebook page - the more, the merrier!