Emma Cline's The Girls turned out to be the perfect novel to close out summer. It follows 14-year-old Evie Boyd during the last summer before she leaves her home in Northern California to begin boarding school. Although heavily based on the Manson cult, it is not the charismatic leader who draws Evie in but one of the girls instead.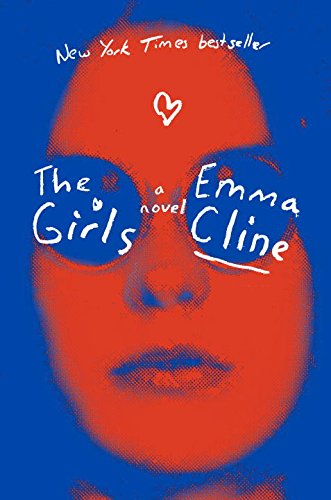 After wondering at the girls from afar, it seems fated when Evie's busted bike chain leaves her stranded. The girls (and Guy) pull up in their bus and rescue her back to their ranch for the summer solstice party. The celebration is nothing like a traditional party, watermelon broken open on the picnic table while greedy children dig at it with their fingers. Evie sees past the dirt, decay and deviance. She is entranced.
Suzanne, one of the girls, is entranced as well - but with the group's leader Russell, always attuned to his presence and ready to follow his every whim. Over the course of the summer, Evie becomes similarly obsessed with Suzanne. Though she leaves the ranch often, it's the thought of Suzanne that keeps Evie going back, and it's because of her that Evie pushes the boundaries of her prior life.
Dependent on donations and stolen food, meals at the ranch are meager and infrequent. As the summer lolls by, the girls reach near-starvation yet remain devoted to Russell. Any appearance of food is a cause for celebration, any remaining sense of etiquette gone until the food, too, has disappeared.
Lemonade is a drink that invokes long, lazy days - a summer classic. When you add in some watermelon, to call back to the summer solstice party and the "sticky juice" one of the girls drips all over the floor during a trip off the ranch, it makes an excellent fit for Cline's novel.  
I found Cooking Classy's recipe for watermelon lemonade and made some this past Labor Day Weekend, a fond farewell to summer.
I cubed about a quarter of my too-large watermelon and pureed it, using my food processor in two batches. Starting out with 4 cups of puree, I ended up with about 3 cups of juice once I strained out the pulp.
I ended up using 5 lemons for the juice, with an extra leftover for garnish. I combined the water, lemon juice and sugar using a wooden spoon until the sugar was dissolved. I only needed to use the ⅔ cup recommended - it was a little tart, but it worked really well once mixed with the watermelon juice. Add some fresh mint and ice and serve on a hot day.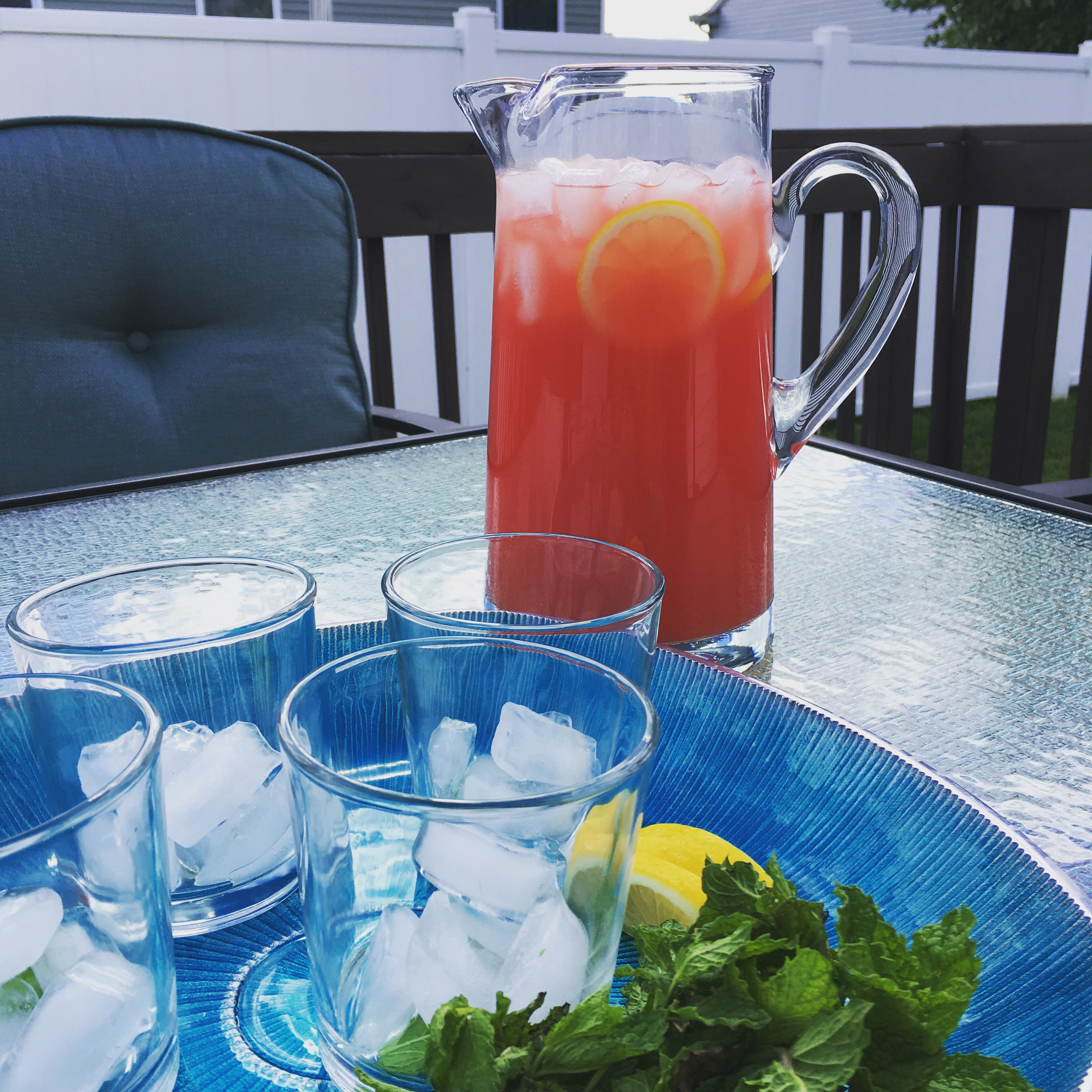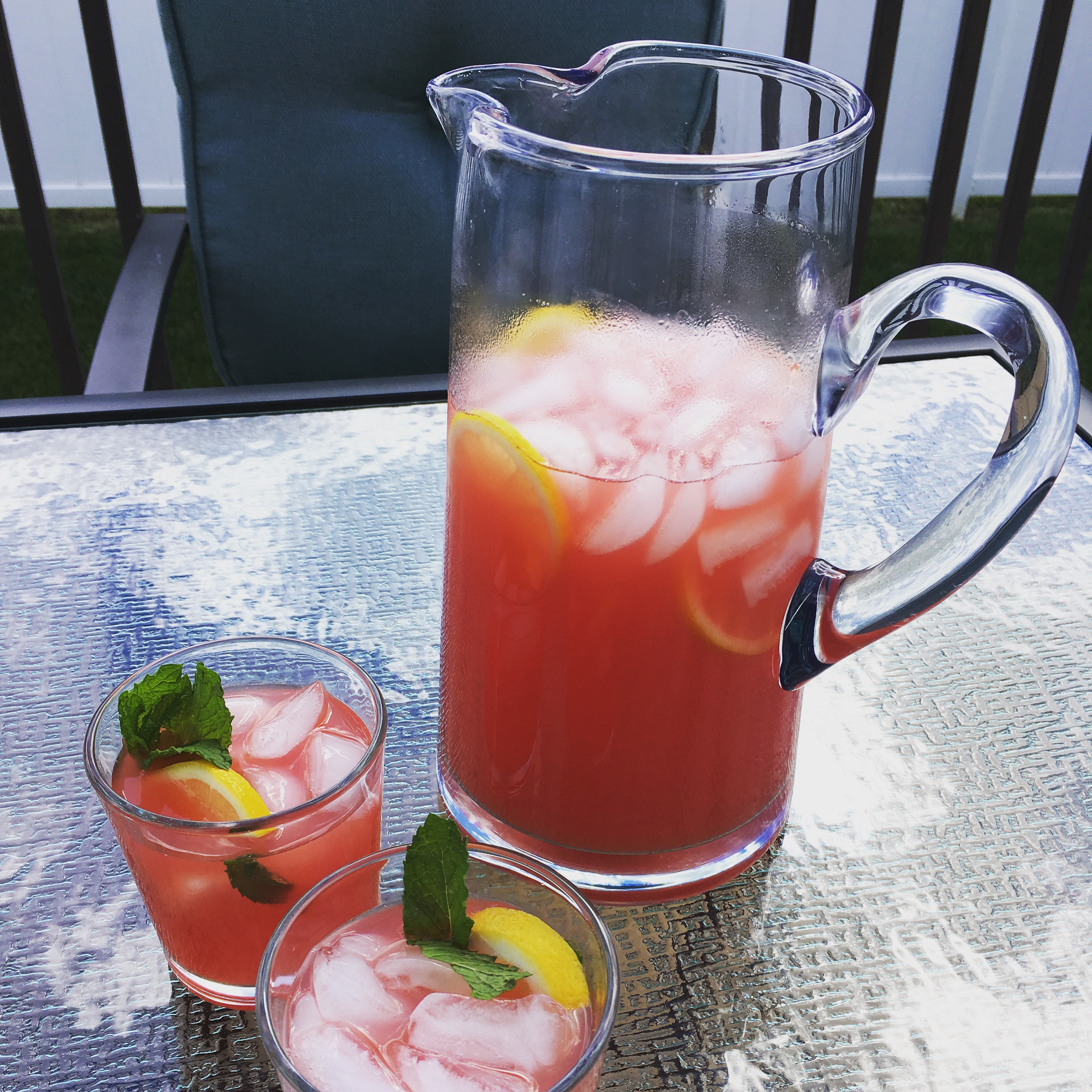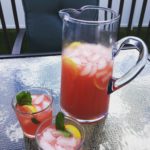 Print Recipe
Watermelon Lemonade
Ingredients
6

cups

cubed seedless watermelon

chilled (2 lbs after removing rind)

4

cups

cold water

3/4

cup

fresh strained lemon juice

chilled

2/3

cup

granulated sugar

more or less to taste

Ice and fresh mint for serving
Instructions
Add watermelon to a blender and pulse until well pureed (there should be about 4 cups). Pour through a fine mesh strainer into a bowl.

In a large pitcher whisk together water, lemon juice and sugar until sugar has dissolved. Stir in pureed watermelon. Stir in ice and mint (alternately add ice and mint directly to individual cups and pour lemonade over). Store in refrigerator.
Notes
From: Cooking Classy
If you don't have time to chill the ingredients then just use more ice in place of some of the water. Yields about 8 cups.
_______
As a bonus, here's my puppy Beta, who enjoyed her first taste of watermelon while I made the lemonade.
This post contains affiliate links. Full disclosure here.