It's the second Tuesday of the month, and you know what that means; it's time for another edition of Show Us Your Books! It feels like forever since I did one of these, though it's really been just a month. Time seems to be going more quickly than usual. Anyone else have that feeling? Either way, I was able to finish 8 books since May's SUYB, and I'm already working on my 9th. This has been a great reading month - all 3- and 4-star reads!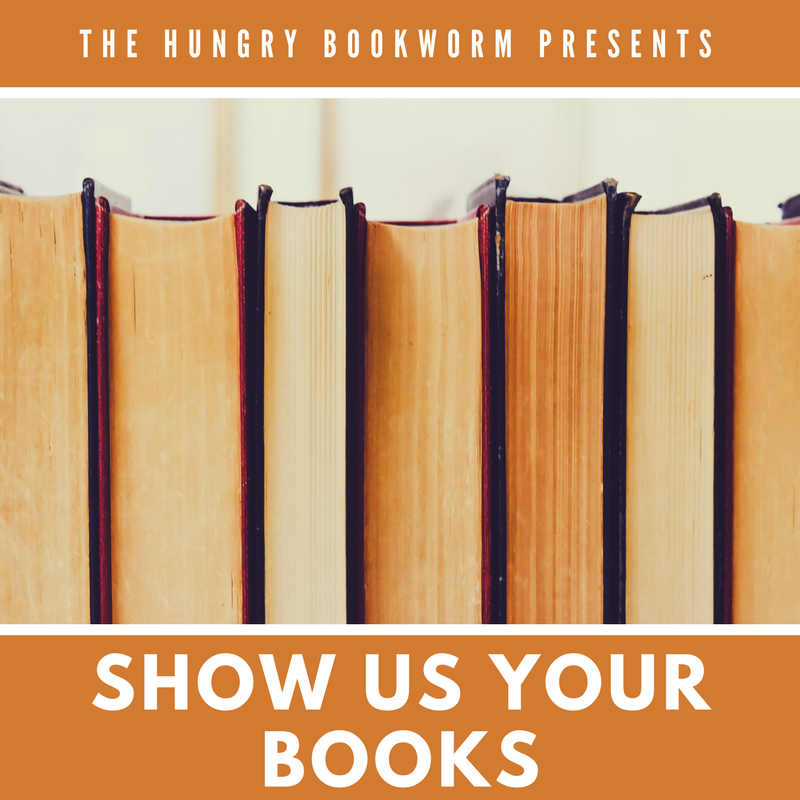 Linkup Guidelines:
This linkup happens the second Tuesday of every month. The next is Tuesday, July 10, 2018.
1. Please visit and comment with both of your hosts, Jana & Steph
2. Please display the button or link back to me and the linkup hosts on your blog post
3. Please visit a few other blogs who've linked up and get some book talk going!
Last Month's Edition & What My Ratings Mean
4-Star Reads
⭐⭐⭐
⭐
The Power of Habit - Charles Duhigg's nonfiction book explores the science behind why we do what we do, or how we create and form habits. I found it entirely fascinating and motivating, especially since I am going through a bit of my own personal transformation to learn some healthier eating habits. My full review + recipe here.
Bird Box - I resisted reading this creepy thriller until a friend let me borrow hers, and then I raced right through it (and didn't look back). It's definitely more psychological suspense than horror, but be prepared to be a little freaked out while reading. My full review + recipe here.  
The Tea Girl of Hummingbird Lane - This was our most recent book club read, and it was well-liked by everyone who attended. Following a family from the hill tribes of rural China, where growing tea is a way of life, to Guangzhou and Los Angeles, Lisa See spins a story that is full of heart. Coincidence is almost as essential to the plot as tea, and believe me, you will learn a lot about tea.
The Keeper of Lost Things - I've had Ruth Hogan's novel on my library waitlist for far too long, but it finally came in (all by itself, too)! I loved this story of a man who rescues lost things he finds and holds them dear until they can be reunited with their owners. With elements of magical realism, it was thoughtful, well-written and charming.
3-Star Reads
⭐⭐⭐
Delancey (3.5) - Like Molly Wizenberg's last memoir, I devoured this one in a few hours. I really love her storytelling, and of course, books about food always have a special place in my heart. I'm looking forward to trying some of the 20 recipes she included, which is why I ordered a copy for myself as soon as I put it down. I'm also excited for the salted caramel ice cream I'll get to make for my upcoming post.  
Crazy Rich Asians - This book has been on my radar forever it seems like, and with its movie coming out this summer, I finally made it a point to read it. Kevin Kwan's novel is a perfect summer read, gossipy and ostentatious (and full of mouth-watering food mentions). The movie promises to be as glitzy as Leo's The Great Gatsby, and I think the over-the-top wealth will be more impressive on-screen, as it was sometimes hard to picture in my head. My full review + recipe here.
Artemis - Andy Weir's second novel didn't wow me as much as his first, The Martian. But, let's be honest, it will always be hard to top that. Life on the moon is an interesting possibility to ponder, and he explores what it could be like through the eyes of Jazz, who finds herself on a mission against impossible odds. It's a fast-paced, entertaining read, sure to be hitting the big screen in the future. My full review + recipe here.
The Hating Game - I'd recently seen some buzz about this novel online, so I decided to check it out. It's a rom-com story about a pair of executive assistants working at a publishing company who can't stand each other, playing a series of spiteful games, including "the hating game." When a coveted promotion is added to the mix, things between the two of them get interesting. I found it to be a quick, endearing read, even if it was a bit predictable.
Did Not Finish
The Bear and the Nightingale - This book has been on my TBR for a long time now, and I've only heard good things. However, just a chapter or so in, it really felt like a winter book to me. I had a hard time relating to the descriptions of a cold Russian winter while I was sweating in the summer heat. I'll definitely pick it up when the weather turns in the fall, but for now, I just couldn't get into it.
Currently Reading
*The Afterlife of Walter Augustus - Hannah Lynn's newest novel offers an interesting perspective on the afterlife, and so far it's quite enjoyable. Walter Augustus has spent far too long in the Interim, a waiting room of sorts for those deceased still remembered by the living, and he is anxious to move on to the next stage where he'll finally be able to join his family. I'm only about 25% into this one, but I'm looking forward to the rest!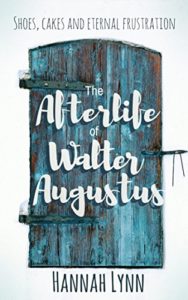 _________________________
*I received a free e-copy of this novel from the author in exchange for an honest review.
This post contains affiliate links. Full disclosure here.